The Journey of A Homemaker To An Entrepreneur - Hardeep Kaur
Zeal in her eyes
fire in her heart
Ambition in her soul
The crazy tales bring to you the inspiring story of one determined woman, Mrs. Hardeep Kaur. We interviewed her to share her incredible journey of becoming an - entrepreneur from a homemaker. We truly believe that she is a fighter and was determined to rise, as she stood up for herself unknowingly she stood up for many other women too.
So, let's hear her story :
About Hardeep Kaur
When the crazy tales asked about how she describes herself, she says, the hero of your life is you. Having a positive self-image is very crucial to embark on a successful journey in life. Replying to our question Hardeep Kaur said " It's difficult to describe your own self but over the years I've learned a great deal about myself. I would describe myself as hardworking, genuine, kind, passionate, focused, and lively, an artist, and a cool mom.
Her Childhood memories
Talking about her childhood memories, she said, our childhood shapes us into the individuals we are today. Some childhood memories leave a deep mark in our minds forever.
Mrs. Kaur shared with us one such vivid memory from her childhood she said my mother was a well-educated government teacher before she got married, along with that she was a talented poet, she could sing really well, and she had a progressive mindset. But after She got married and had kids, I've seen her gradually losing her identity and forgetting about her true potential.
She had to leave her job and had to adapt to the social norms set for a homemaker in a conservative family. Being a mother and a homemaker is bliss, but we women need to fight double hard to protect our individuality. When I was married at mere age of 18 years and I was adamant that I didnt want to suffer the same fate as my mother.
Her Family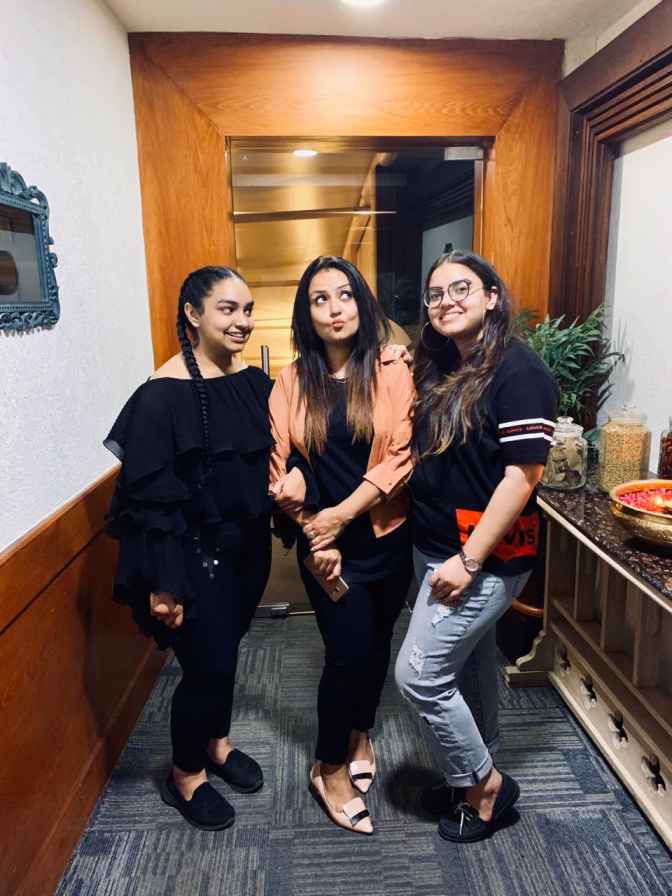 "Family is the compass that guides us and inspires us to reach great heights." Hardeep Kaur has three kids, two daughters, and a son. She shares a very special bond with her elder daughter who has always motivated her to do something for herself.
She said, her husband is a businessman. Her family was her constant pillar of strength throughout the journey.
She belongs to a very conservative family in Punjab where women are rarely given the freedom to choose.
It was a difficult road for her to start studying cosmetology and learn baking cakes. Her in-laws would never approve of it but she worked hard on her skills, proved her worth, and nevertheless, she persisted.
Her personal life and relationships
The Crazy Tales also spoke to Hardeep Kaur about her personal life; she said "Belonging to an orthodox family, I got married at the meme age of 18 years. I became a mother and was blessed with the most supportive kids in the world."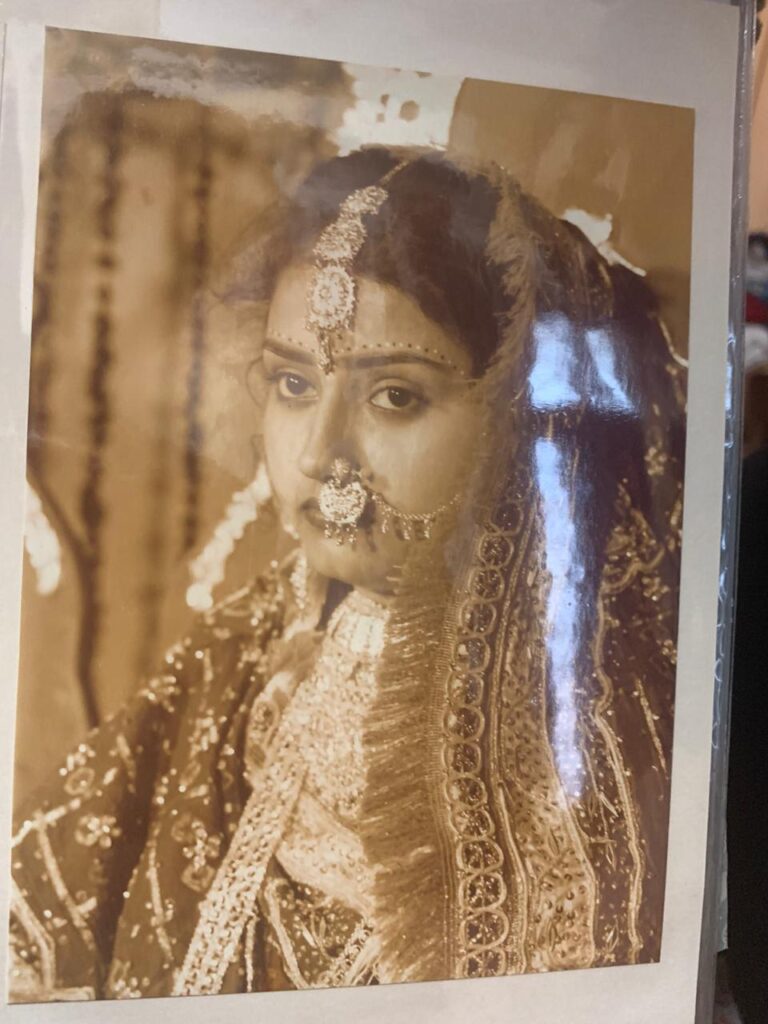 I love being a mother and a homemaker, it's true bliss. But gradually I started feeling a void in my life that something is missing. I suffered from meningeal tuberculosis in 2004 which was fatal back then. But with the blessings of Waheguru g, I was saved and that's when I could see everything with its crystal clear clarity.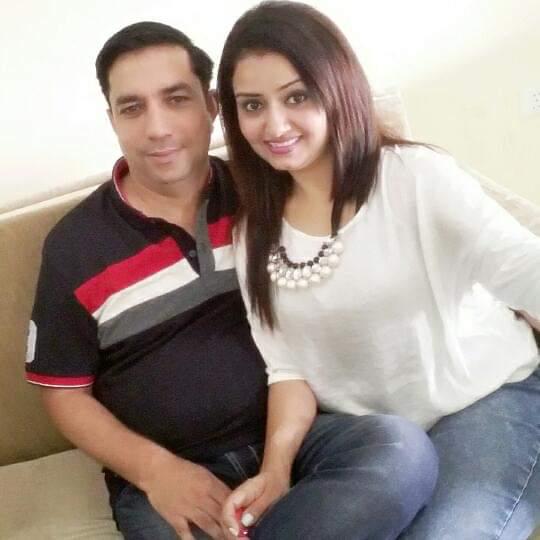 I realized how temporary life is after a near-death experience. I couldn't wait anymore for the miracle to happen by itself where life will grant me freedom. I had to make it happen to follow my dreams. So, I made up my mind to embarks on a journey of self-discovery and creating my own identity. I expressed my desire to become a cosmetologist and a baker to my husband and children, they supported me unconditionally, and finally, I was unstoppable.
Her entrepreneur journey & a brief about her education, awards and recognitions.
Talking about the entrepreneurial journey, Hardeep Kaur says, I started studying cosmetology at Orane Institute, Bathinda along with which I used to take baking classes as well.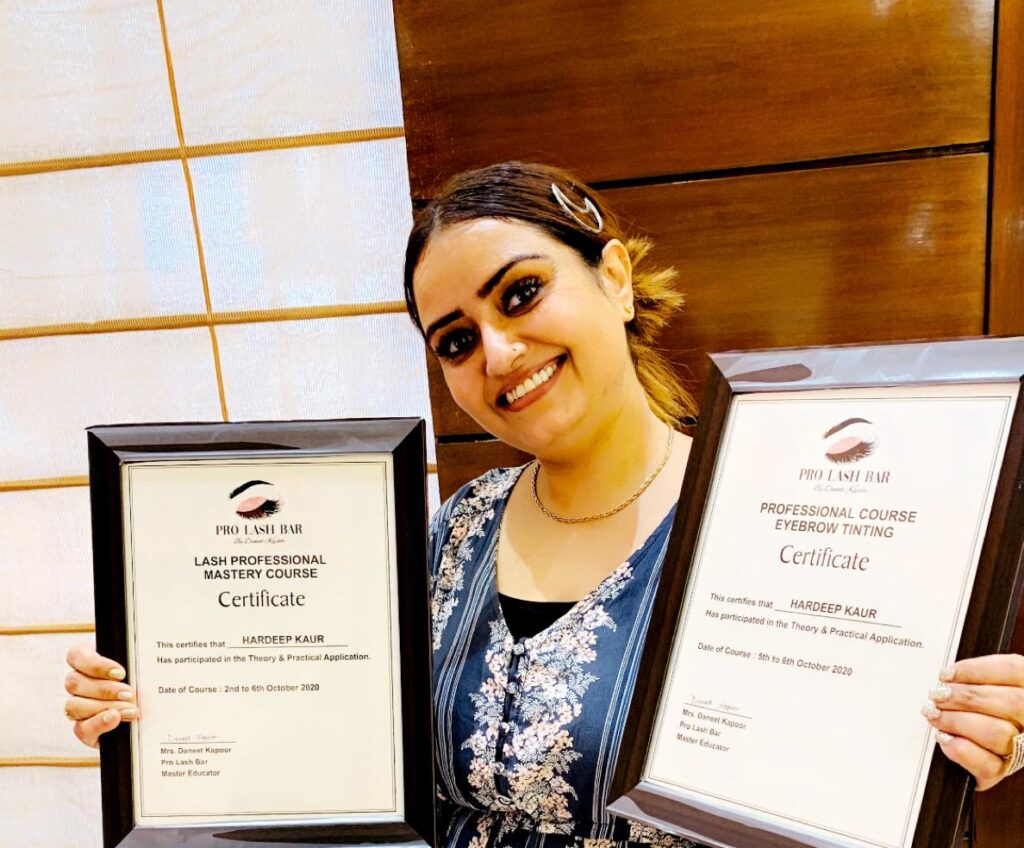 She said, I hustled hard because being a mom I had to wake up early, complete all household chores and cook the meals, Then I could leave for my classes.
Though she didn't get much support from her in-laws and her patience was tested at each step but her will never wavered.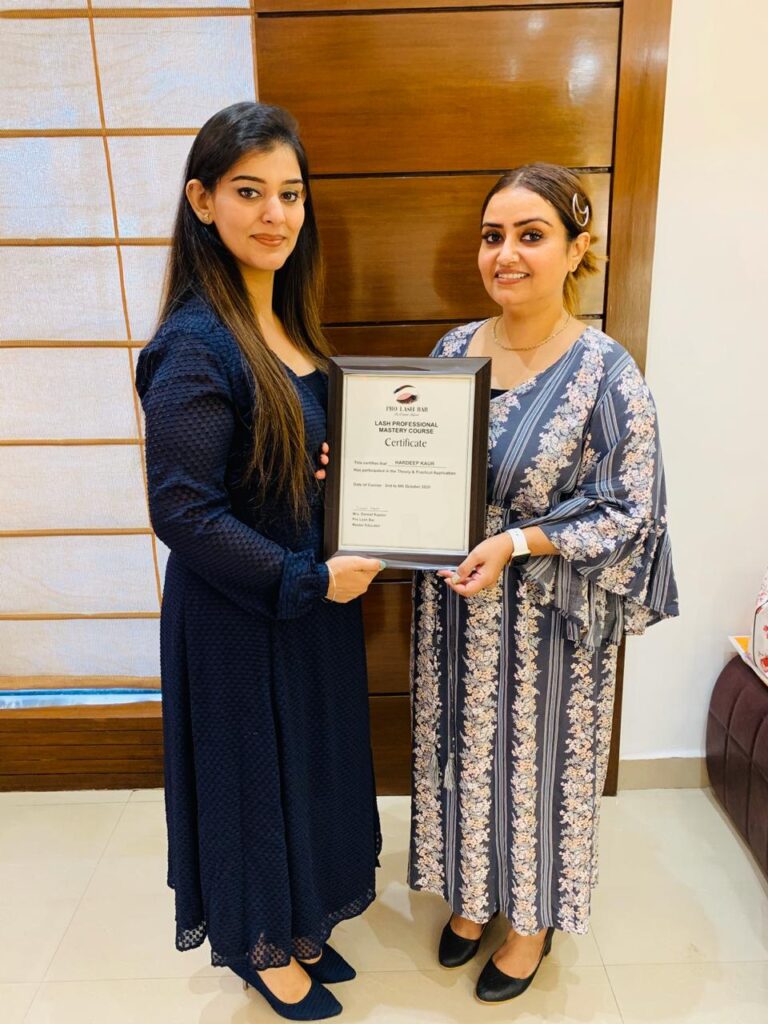 She could manage to give only 3 hours to her classes because of her household duties. Finally, in 2019, she completed her masters in cosmetology and started her practice in a small room at her house.
She belongs to a financially stable family, so her choice to work was met with frowns but she defied all odds and kept on working hard.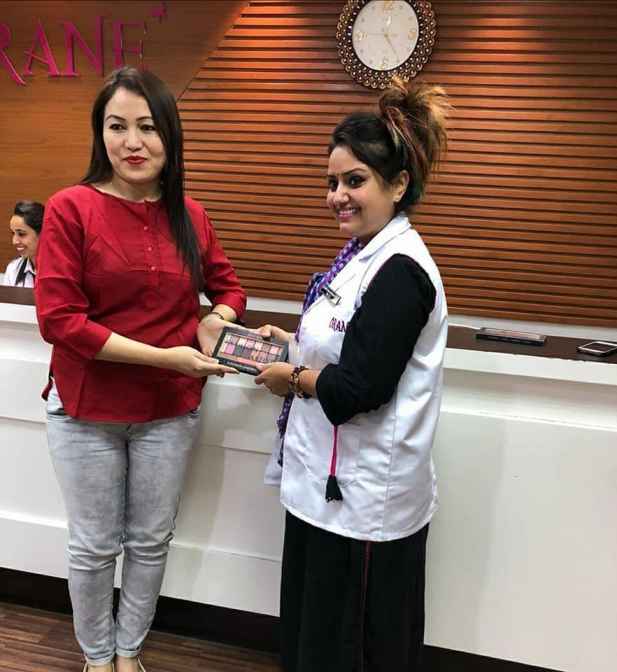 After the great dedication and constant zeal In October 2019, she opened her makeover and Cake Studio in Bathinda. She named her studio's "Kaur" as the term Kaur is a prototype for every strong-willed woman who has dedicated a path for herself by defying all odds. She hopes to inspire other talented women out there."
She says that the name will always remind her of her roots and ground her.
Coming to her education, she said that since she was married at the age of 18, she couldn't complete her graduation. So, she completed it after marriage after the birth of her elder daughter.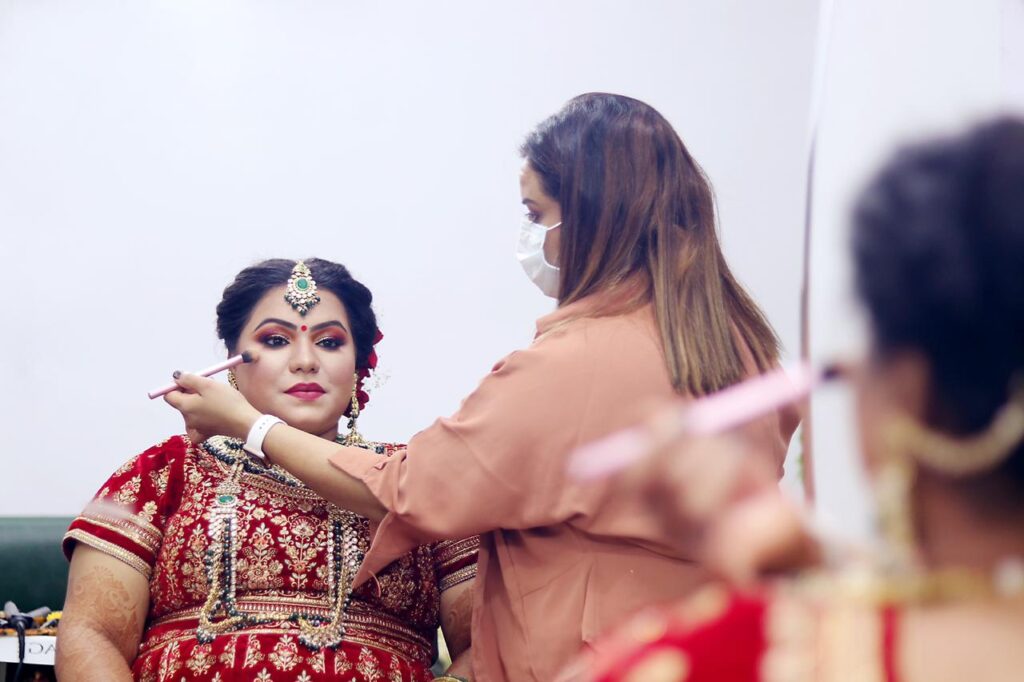 When asked about her achievements & awards, I have received many awards in hair and makeup competitions organized in Orane Institute. The institution also honored me on women's day and I'm so grateful for all these accolades".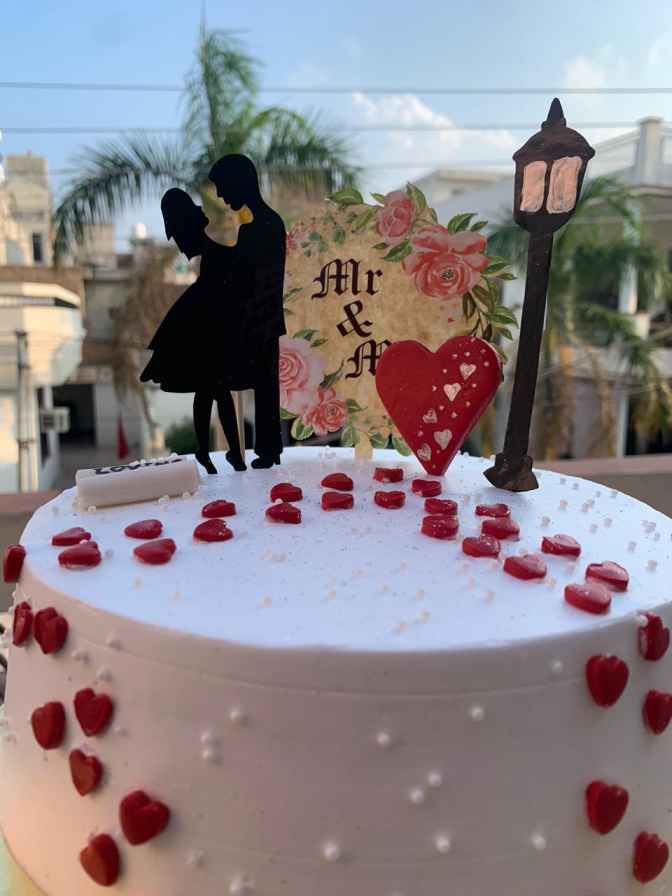 She added on by saying that her real achievement can be the best dilemma in an incident, "One day someone rang our doorbell, so my daughter went to answer it. The visitor asked for Mrs. Hardeep Kaur's Residence and my daughter came back with tears in her eyes.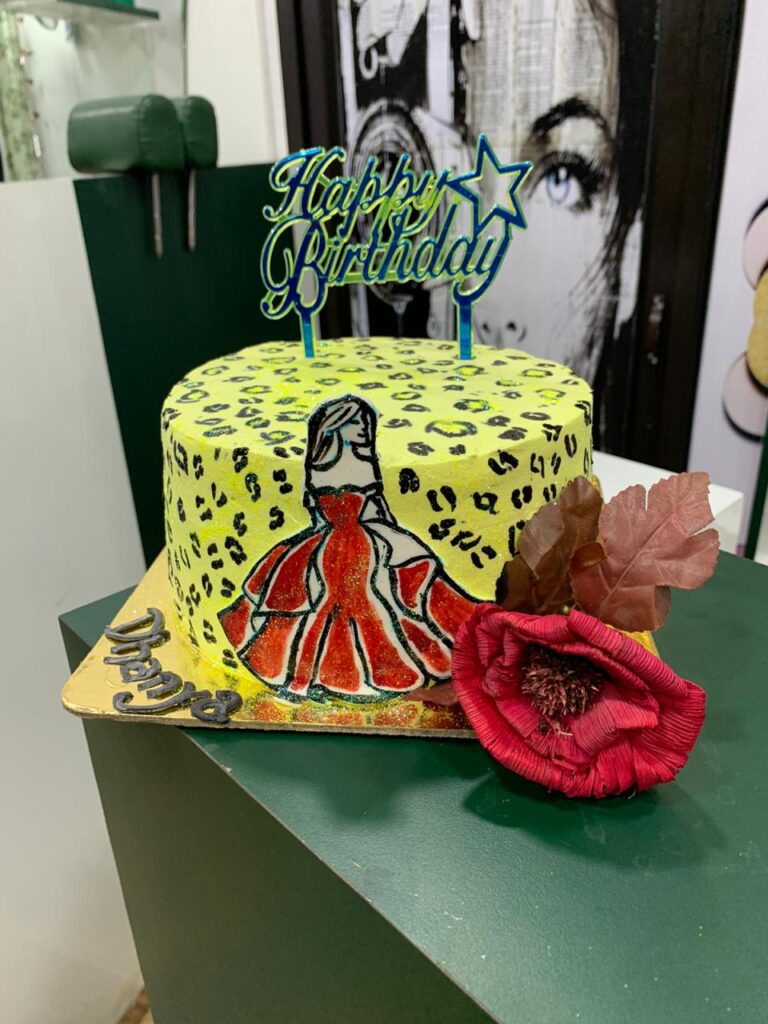 She said, mom before this day every single person came here asking for the males of the house like in every particular house but today this visitor is proof that you have finally achieved what you moved the most, you've finally made a name for yourself with your work. This was my biggest achievement and it made me feel alive.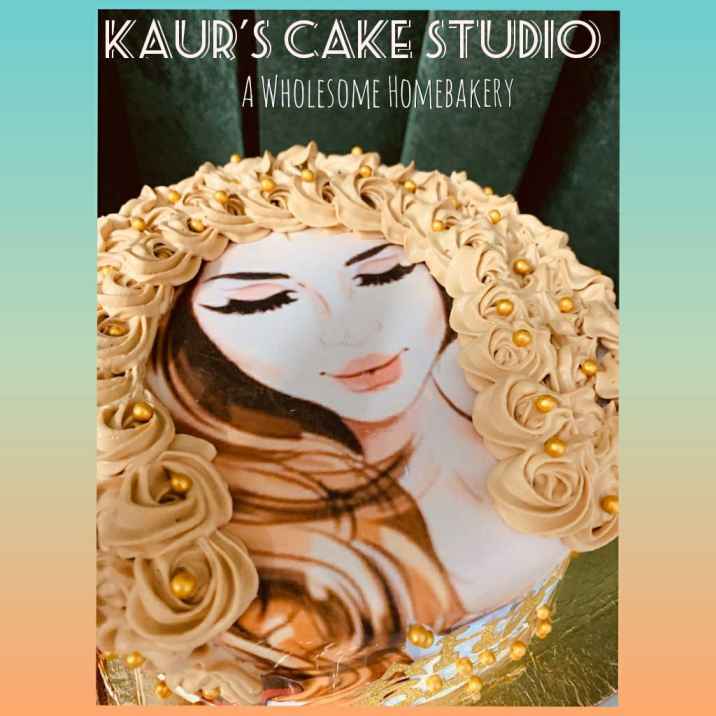 About her Life
When asked about how her life has treated her, she said well, life has treated me in the exact same way that it does with everyone. It is full of ups and downs but the beauty of it. Life is the most beautiful song with its low & high notes.
The only complaint I have from life is that it sometimes throws very difficult choices at you. I have lost a lot of lovely bonds and relationships even as close as my parents for proving myself as good Bahu. I've had to compromise my self-respect to satisfy the ego of some very arrogant people in life.
But now that I've taken back control of my life, this made me realize that my life isn't about making the right choices, it is about striking the right balance between people and emotions. I was naive earlier but life has taught me beautiful lessons, I intend to pass them on to my children and this will be my legacy.
Her favourite vacation spot & movies
Apart from this, we question her about her travels and vacations; she quickly mentions "My latest favorite movie is 'Secret Superstar by Amir Khan & Zaira Wasim." The storyline was so relatable to my own life, I loved it and hope that everyone watches this amazing movie.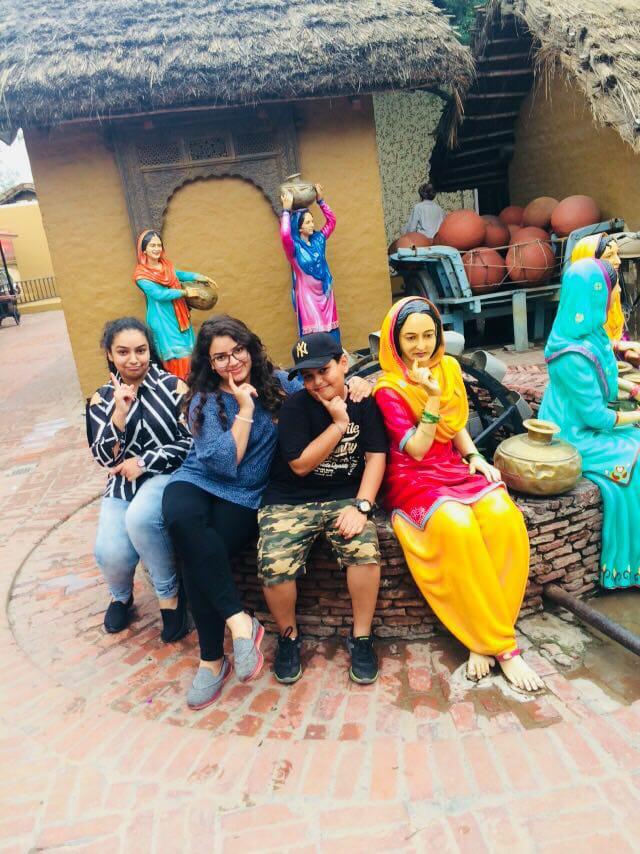 It's about a conservative family too where women are oppressed but once the young Insiya '' discovers her real talent and worth, she breaks her chains and frees herself to live her life on her own terms.
Talking about vacation spots, Kaur said" the Mussoorie has always been my favorite vacation spot. I've visited that mesmerizing city for more than 10 years, but I can't get enough. It's my second home and I pray that this pandemic ends soon so that I could visit the "queen of hills" again.
Her future plans & wishes
One of her future goals & wishes is that "I want to keep on educating myself and acquires as many skills as possible in a lifetime."
I was always passionate about makeup and beauty, so I did my masters in cosmetology. Right now, I am striving to bring new advancements to my city like Microblading, Eyelash Extension, semi-permanent makeup, etc.
I was fascinated by baking and cakes, so I opened my baking studio. Right now, I am interested in cooking as well, so I'm doing a certified cooking course.
So, this is the way I wanna live now, always learning and growing. I also truly believe that age is just a number so lets prove it now.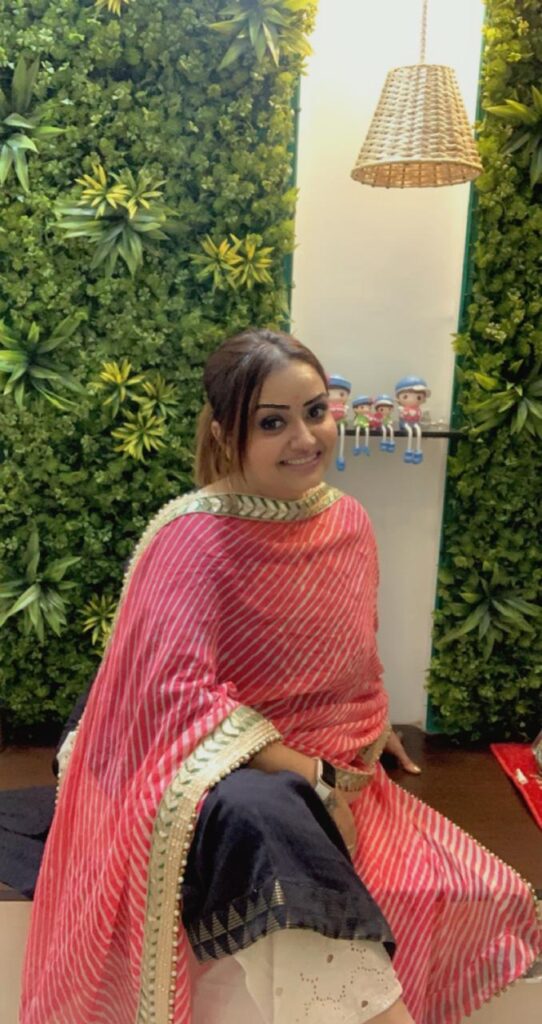 My second most important wish is that I want my children to grow up into beautiful, land, and compassionate human beings, and I can see that happen. They are smart & hard-working, and just wish the world for them.
Her advice to the youth of the country
She also advises to all youth of the country & said "Youth is the heart and soul of our country. They are the ones who'll shape the future of our country, so its very important for them to imbibe the experience wisdom of their elders."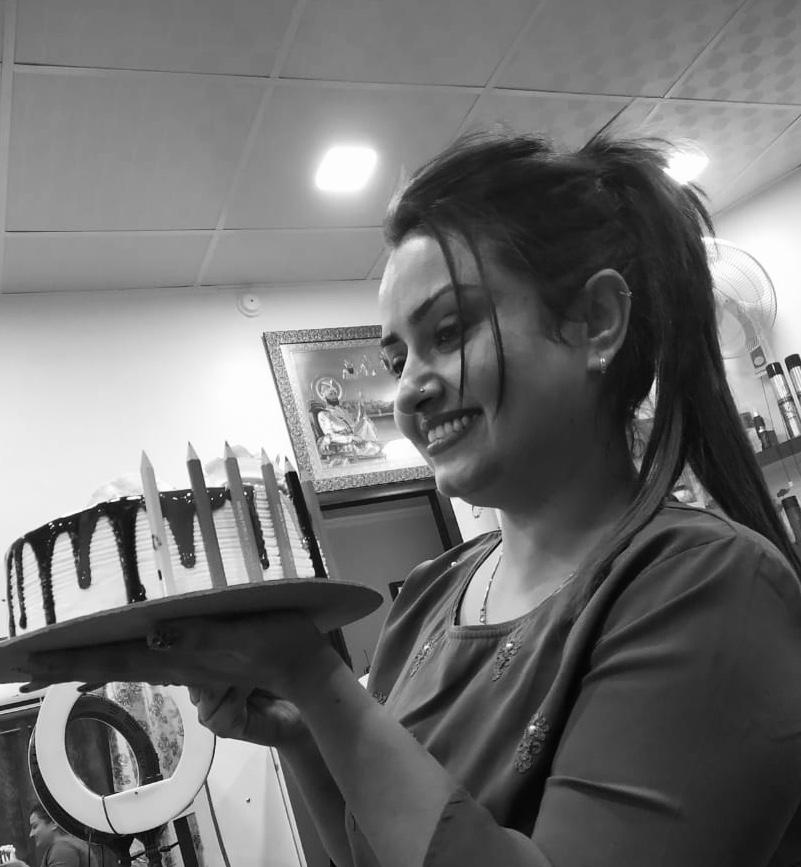 During the interview, Mrs. Kaur shared with us her inspiring message for the youngsters, She said " I want our youth to wake and not ignorant. I want them to never chase perfection in life and just be their authentic self because thats what makes them amazing.
Don't care about what anyone says because haters gonna hate anyway.
The last thing I want is the youngsters to also focus on becoming financially independent especially girls, no matter if you are from a financially stable family. Financial Independence is the only key that will unlock all doors for you and set you free.
Her motto in life.
Finally talking to the crazy tales, she tells about her moto of life, she says "I have a very simple motto " DISCIPLINE E CONSISTENCY." Having discipline in life and practising the same thing every day can undoubtedly guarantee your success." Talking about how does she faces society and life as a woman, she replied, " Well, since times immemorial, women have always been oppressed & their basic human rights have been compromised.
As a woman, I had to prove my worth at each step of my life. I vest sacrifice your dreams for the sake of your parents, get married, and then in lanes.
I want to give this message to all the females that your family and kids are a part of your life but you are a part of it too. Don't ever forget to thanks yourself or lose yourself in the way, because after all your family's happiness is associated with yours.
Some of your friends who helped her throughout
She also mentioned some of her friends who helped her throughout her life. She said "I would like to thank my amazing mentors and supporting friends to help me grow." Sayra mam from Orane Institute, Bathinda gave me wings and Manpreet Kaur Mam from Ludhiana taught me how to fly.
Shout out to my amazing friends, who adjusted in my small makeshift room salon, and never complained.
Most importantly, I would thank my amazing children Paniaush, Tanisha, and Saptej for always having my back. I love you so much kiddos.
Last but not least. I would like to conclude my interview by giving a small message to the people who never supported me in my endeavors:
You can write me down in history with your bitter, twisted lies. You may tread me in the very dirt. But still, like dust, I'll rise you may shoot me with your words, you may cut me with your eyes, you may kill me with your hatefulness.
But still, like the air, I'll rise
I'll rise
-Maya Angelou
(My Queen)
If you would like to connect to Hardeep Kaur then give us a review of this story and do subscribe us for more stories. Also, definitely share this post with your friends on social media.