Gujarat's Top Attractions & Places to Visit
In a campaign for the tourism department of Gujarat, Actor Amitabh Bachchan has rightly said Kuch Din Toh Gujaro Gujarat Mein. The essence in the ad purely shows what it's like to visit Gujrat. Gujarat, which lies between Maharashtra and Rajasthan on India's western coast, has only recently become a tourism destination. However, the installation of the Statue of Unity and a series of highly successful commercial campaigns have changed this. The state has seen a significant increase in tourist interest.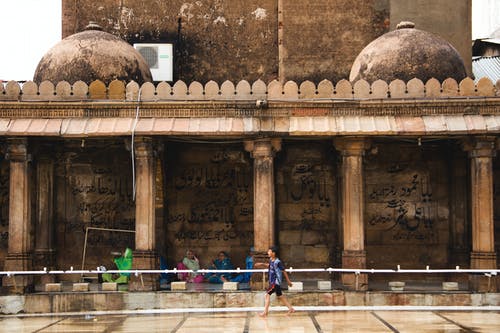 Gujarat's architecture, temples, palaces and mansions (many of which have been transformed into hotels), and handicrafts are among the state's legacy. There is also some uncommon fauna in the state, as well as several bird-watching opportunities. It's worthwhile to get out and about and explore outside of the big cities. You'll be astonished at how much there is to see and do. Gujarat is one of India's most underappreciated tourist spots! Soar Excursions is highly recommended for guided tours if you're passionate about birds and animals, archaeology, or textiles.
Here we have a list of places for you to visit:
Baroda (Vadodara)- Known for its thriving art scene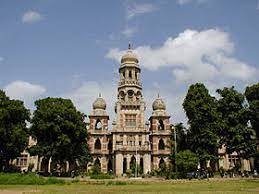 Baroda (now Vadodara) is known for its royal history. In the 18th century, the Gaekwad royal dynasty established their dominion there, and their sprawling Laxmi Vilas Palace displays towering Indo-Saracenic architecture. It's located on 500 acres of parkland and is said to be India's largest private residencefour times the size of Buckingham Palace in England. The Coronation Room, Gaddi Hall (which houses prior kings' thrones), Darbar Hall, and the Royal Armoury are all available to the public on a daily basis. The audio guide is included in the ticket price of 200 rupees. The homestay at Madhav Baug Palace provides a genuine historic experience.
Statue of Unity, Kevadia- Known for its height, tallest statue of Asia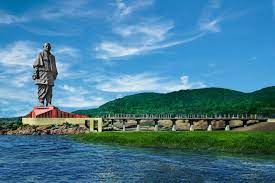 In 2018, the world's largest statue was unveiled, honouring Indian independence leader Sardar Vallabhbhai Patel (18751950). It's twice the size of the Statue of Liberty, standing at 182 metres tall. Patel was the first Deputy Prime Minister and Home Minister of independent India, and he is well-known for his role in uniting India's 562 princely republics. The area surrounding the monument has been designed as a comprehensive tourist destination for the entire family, with enough activities and attractions to keep everyone entertained for at least three days. Visitors can also enjoy a sound and laser show, a butterfly garden, a cactus garden, an Ayurvedic wellness centre, an eco-friendly and medicinal plant nursery, handicraft stores, a valley of flowers, a forest with native trees, a children's park with train and mirror maze, a safari park and zoo, zip-lining, white water rafting, cycling, and lake boating. There has also been an encouraging focus on local women's empowerment via training and employment.
Ahmedabad Old City- known for the beginning of India's independence.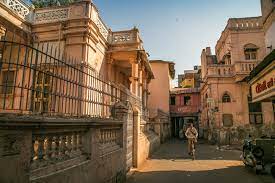 In 2017, Ahmedabad, Gujarat's capital for centuries, was named India's first UNESCO World Heritage City, beating out both Delhi and Mumbai. Sultan Ahmad Shah established the fortified Old City in the 15th century, and it now houses Hindu, Islamic, and Jain populations. The Old City is divided into a number of pols (districts) (historic residential neighbourhoods with winding lanes and carved wooden homes). It is home to some of India's most beautiful Indo-Islamic architecture and Hindu Muslim art. This intriguing Ahmedabad Heritage Walk will take you throughout the city. Staying in a history mansion, such as the French Haveli, is also an option.
Champaner-Pavagadh Archaeological Park Known for its Heritage Site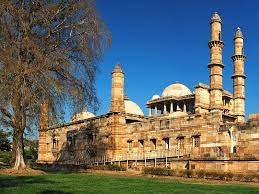 Champaner and Pavagadh, known as UNESCO World Heritage Site, is rich in historical, architectural, and archaeological treasures from both Muslim and Hindu traditions, extending from the eighth to fourteenth centuries. A hill castle, palaces, houses of worship (including the Jama Masjid, one of Gujarat's most beautiful mosques), residential districts, reservoirs, and step wells are among them. If you wish to spend time in nature as well, stay at Champaner Heritage Resort or Jambughoda Palace.
Chhota Udepur District- the tribal area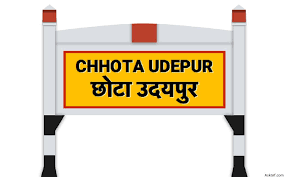 Chhota Udepur, located in Gujarat's tribal region, is best visited during the Holi holiday, when tribal festivals erupt across the region. On Saturdays and Mondays, tribal marketplaces are also held there. The Bhasha Research and Publication Center's Adivasi Academy in Tejgadh hamlet in Chhota Udepur is a must-see for anybody interested in India's tribal history. Its magnificent Vaacha Museum of Voice chronicles tribes.
Sun Temple, Modhera- known for its Peace and architecture

In Modhera village, one of India's most important sun temples may be found. The temple is devoted to Surya the Sun God and was built by Solanki dynasty monarchs in the 11th century. A carved stepping tank, assembly hall, and main shrine make up this massive edifice. It's encrusted with exquisite stone carvings. At the equinox, the sanctum is positioned such that it catches the first rays of the morning sun.
Patan's Rani ki Vav (Queen's Stepwell)- known for its Sculptures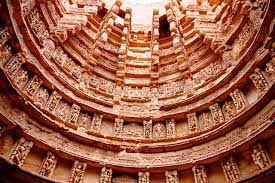 Rani ki Vav is a UNESCO World Heritage Site and a historic abandoned stepwell dating back to the 11th century. It was also built by his widowed wife during the Solanki dynasty, ostensibly in remembrance of King Bhimdev I. The stepwell includes seven flights of stairs and panels with over 500 main sculptures and over 1,000 lesser works. The stepwell was inundated by the neighbouring Saraswati River and silted up until the late 1980s, when it was just recently found. The sculptures were discovered in perfect condition when it was excavated by the Archeological Survey of India.
Sidhpur- known for its Carved Pillars
Sidhpur, a hamlet frozen in time, will enthral architectural buffs with its colourful century-old houses belonging to the rich Dawoodi Bohra Muslim minority. Because their owners have relocated abroad, many of the residences remain vacant. Sidhpur is a Hindu pilgrimage place that situated near the sacred Saraswati River. It is peppered with temples and pools of water. The Rudra Mahalaya Temple ruins, with their tall carved pillars and torans, are a prominent attraction.
Sabarkantha District's Idar Hill Fort- known for the Aravali mountain range

For generations, the village of Idar, at the southern extremity of the Aravali mountain range, has been fortified by massive rocks. A magnificent but difficult journey through the rocks to the summit of the hill (Idariyo Gadh) will take you through the ruins of several palaces and temples. The village is also noted for its handcrafted wooden toys. They may be purchased near the clock tower in the market.
Sabarkantha District, Polo Forest- Best place for trek lovers

Trekkers could visit Polo Forest, one of Gujarat's best-kept secrets, to see historic Hindu and Jain temples hidden deep within the rainforest. It was originally known as Abhapuri, a city founded by Idar monarchs in the 10th century and subsequently overrun by Marwar's Rathod Rajputs in the 15th century. The best time to visit is after the monsoon, between September and December, when the vegetation is at its peak.
The Kutch Region- known for the Picture of Rann Utsav - The Tent City, Bhuj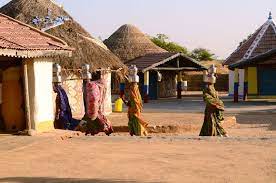 The Kutch area of Gujarat is commonly referred to as India's "Wild West" because of its vast expanse of primarily desolate and unforgiving desert scenery. Kutch (or Kachchh) derives its name from the fact that it varies between wet (submerged during the monsoon season) and dry conditions. The Great Rann of Kutch (renowned for its salt desert) and the smaller Little Rann of Kutch make up a large part of Kutch (famous for its Wild Ass Sanctuary). Historic Bhuj, villages and traditional handicrafts, shipbuilding at the port town of Mandvi, and the Dholavira remains of an old Indus Valley Civilization/Harappan city are among the other attractions in the Kutch area.
Dwarka The Mythological City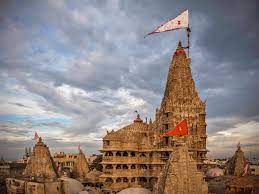 Dwarka is regarded to be the ancient kingdom of Lord Krishna and the first capital of Gujarat, and is one of the four most sacred Char Dham Hindu pilgrimage destinations and seven most ancient Sapta Puri holy towns in India. There, the Krishna Janmashtami celebration is a big deal. Dwarkadhish Temple, also known as Jagat Mandir, was established in 200 BC and is of particular significance. Gomti Ghat, along the holy water's edge, is a sight to see, with adorned camels, tea shops, and seashell jewellery vendors. Shivrajpur beach, just north of Dwarka, just received worldwide Blue Flag accreditation for safety and cleanliness.
Marine National Park known for its location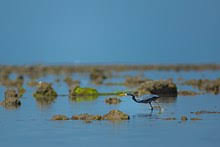 Marine National Park is a remote and off-the-beaten-path location along the coast on the route to Dwarka. It was the first national park in India when it was formed in 1982. Despite this, few individuals are aware of it. The national park consists of 42 islands, 33 of which are bordered by coral reef, and is home to a wide variety of marine and avian species. However, tourists are only allowed to visit a few of the islands. Narara Island, the largest, is reachable by automobile and a hard walk during low tide. Prepare to wade through ankle-deep water on the seabed if you visit in the winter. There are local guides available.
Somnath Temple known for its sacredness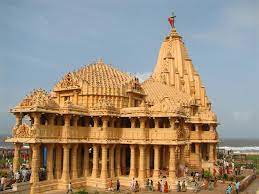 Somnath Temple is an important pilgrimage site and one of India's 12 jyotirlinga (Lord Shiva temples where he is adored as a linga of light). It has a dramatic coastline position, exquisite carvings on its sandstone architecture, and a rich history. The temple was repeatedly ravaged by Islamic invaders and reconstructed, with the ultimate rebuilding occurring after India gained independence from the British. In February or March, Maha Shivratri is widely observed there. Every year on Kartik Purnima (full moon night, generally in November), a colourful religious fair is conducted, replete with tiny children costumed as Lord Shiva and plenty of food.
Gir National Park known for the location and close to Mother Earth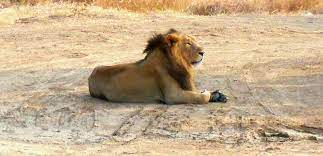 Gir National Park, one of India's top wildlife destinations, is home to the Asiatic lion, which is currently found nowhere else on the planet. Their populations have been growing as a result of conservation measures. Gir is western India's largest dry deciduous forest. There's also a lot of other fauna, including over 300 different kinds of birds. If you visit between December and May, you'll have the highest chance of seeing a lion, however April and May can be quite hot. Safaris are available on a daily basis. This Gir travel guide can help you plan your vacation.
Junagadh known for Indo-Islamic architecture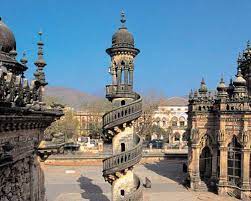 This mediaeval city, whose name translates to "Old Fort," is located at the base of the holy Girnar Hills, which are dotted with temples. A structure on the approach to the hills has 14 rock-carved Emperor Ashoka edicts dated from 250 BC. You may also see the remains of Uparkot Fort, which were erected by Chandragupta Maurya in 319 BC and have several unique constructions including step wells and Buddhist rock-cut caves.
Palitanas Shatrunjaya Hill Temples
Palitana, a major pilgrimage site for Jains, contains almost 900 temples, with more under construction. Climb almost 3,000 stairs to the summit of the hill to see an incredible Jain temple complex with breathtaking views. It's worth noting that the hill is regarded sacred. You must dress appropriately and refrain from wearing or carrying any leather products.
Velavadar Blackbuck National Park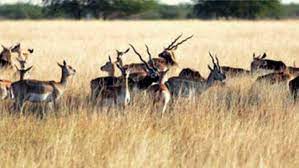 Velavadar is home to the world's biggest population of Blackbuck, a rare spiral-horned Indian antelope. This wild region is India's only tropical grassland to be designated as a national park. It's also home to wolves and a variety of grassland bird species. One of India's best jungle lodges, the Blackbuck Lodge, is an excellent spot to stay.
Nalsarovar Bird Sanctuary known for the India's premier bird-watching spots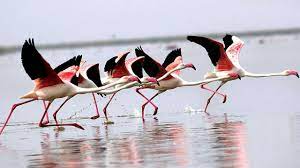 Nalsarovar Lake, as well as the adjacent marsh marshes and islands, make up the area. More than 250 different migrating bird species can be spotted, although you'll have to walk farther into the lake than the typical journey to Dhrabla Island to observe them. Unfortunately, it is not designed with visitors in mind. The facilities are inadequate, and boat operators are unregulated, resulting in exorbitant fees.
Lothal Ancient Harappan Site- known for the Indus Valley Harappan Civilization site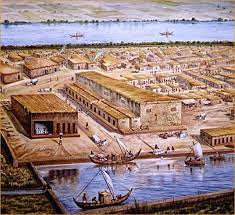 It is said to have been a thriving maritime port and trading town, located on the Gulf of Combay. Although the site is now in ruins, several notable relics remain, including sections of a dockyard that is claimed to be the world's first of its sort. Many artefacts from the Indus Valley Civilization may also be seen at the site's modest archaeological museum. It is open every day except Friday. The Indian government is also working to establish a marine heritage museum at Lothal.
Saputara, The Dangs- known for the Heavily wooded plateau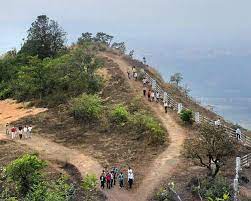 Saputara, which means "Abode of Serpents," is located on the summit of the Sahyadri mountain range, on a heavily wooded plateau. This hill station has been developed as a tourist destination, including hotels, a boat club, a tribal museum, a cable car, an artist colony, and other attractions centred around a big lake. It's a popular weekend escape, especially when it's foggy during the rainy season. The Dangs area, which is home to a significant tribal population, is a great area to visit if you want to see rural India. Rural Pleasure is pioneering community-based tourism in Subir village.