Dt. Neeru Dawra - Delhis Most Renowned Nutritionist & Dietician.
Neeru Dawra is Delhis most renowned Nutritionist & Dietician. She is also a Diabetes Educator and specializes in weight loss & weight Management, Child Nutrition, Sports Nutrition, Diabetic Management, Skin and Beauty health and more. Dietician Neeru, who is running an ND clinic as the best dietician in Delhi has an aim to assist people in their journey towards health and fitness.
Dietitian Neeru Dawra has completed her diploma in DDHE. Presently, she is operating her ND clinic in sector 11 Rohini. She is one of Indias most reputed nutritionists, she serves people all across the world through online counselling sessions which include telephonic guidance as well.
While talking on the topic of Nutrition and Healthy Living, Dietician Neeru Dawra adds, Eat healthy, live healthy! What you plan to have today will be tomorrow's strength or weakness." In life, we do not get enough time for ourselves to admire the creation of our Creator and absorb the full potential of life and experiences around us. But if you take a healthy diet along with yoga or correct exercises, then you can achieve a fit body and live a healthy lifestyle-A Good life.
A Good life holistically means balance. It means that your mind, body, and soul are in sync with each other and the surroundings.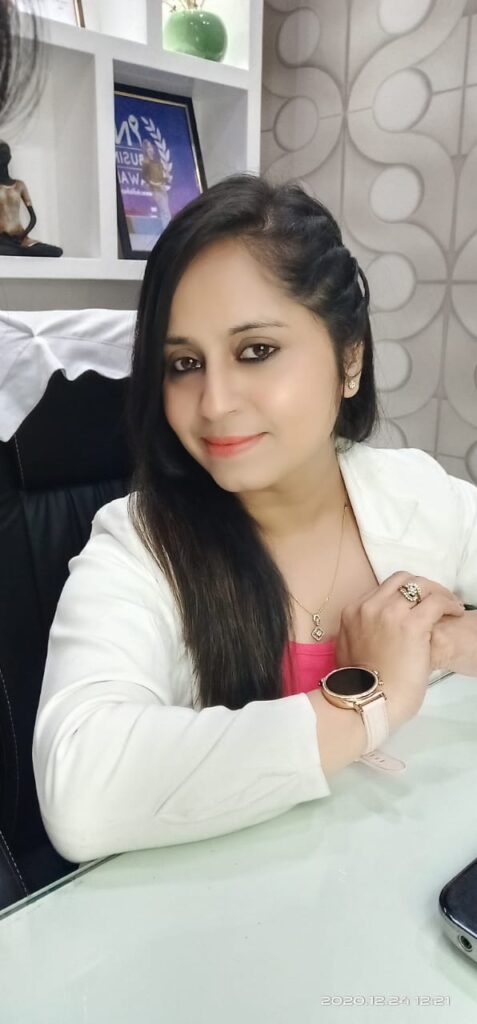 ND Diet Clinic
ND diet clinic is a small step towards living a healthy lifestyle that is only possible if your take a correct & healthy diet along with exercises; ND diet clinic is a lifestyle choice, not an alternative to medicine or formula for weight loss. Here we help you to control your craving for food and provide a balanced diet chart including several yoga tips. We assure to help you lead a happy and healthy life no matter who you are or how you look and we promise to guide you to make healthy choices mindfulness.
Dt. Neeru Dawra prides herself on educating, inspiring, and empowering everyone about health & fitness. Neeru also believes in a person-centred approach to optimal living and considers other wellness factors such as diet, sleep, exercise, environmental exposures, and stress levels to create a customized nutrition plan. She does not believe in gimmicks or starvation plans.
Dt. Neeru Dawra Qualifications:-
BSE Diet & Nutrition
Diploma in DDHE