MBBS Graduate, Triplet Mom, Star steps India 2020-Mrs Classic Winner - Dr Shwetha Kamath
Dr Shwetha Kamath is a passionate, enthusiastic & multi-talented woman. She is the winner of Mrs Classic -Star Steps India 2020 and Miss India 2020 the contest, and have also won 6 subtitles in various pageants at local, state and country level. Out of the 101 Inspiring Stories, here is Shwetha's story Lets see how she is shaping her dreams and how it can inspire others to follow their heart.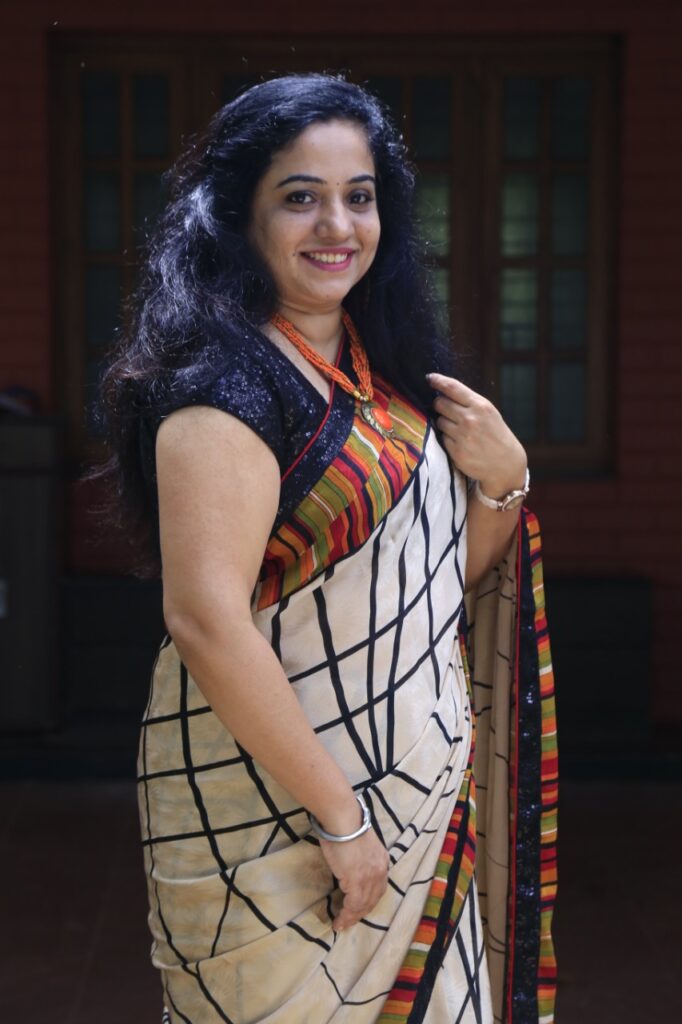 When the crazy tales asked about how she describes herself, she says, she considers herself a confident and passionate woman. She is a Doctor, Triplet Mom, beauty pageant winner, artist, poet and dancer.
Talking about her childhood memories, she was born in Udupi, a small town in Karnataka. She was brought up by her grandparents, as her parents were away. Her childhood was wonderful with grandparents right from 6 months of age, roaming around the huge acres of coconut trees, dancing in the rains, playing in the streams, collecting seashells on the beaches. She was very enthusiastic in every extracurricular activity and won awards in various essays and poetry
competitions.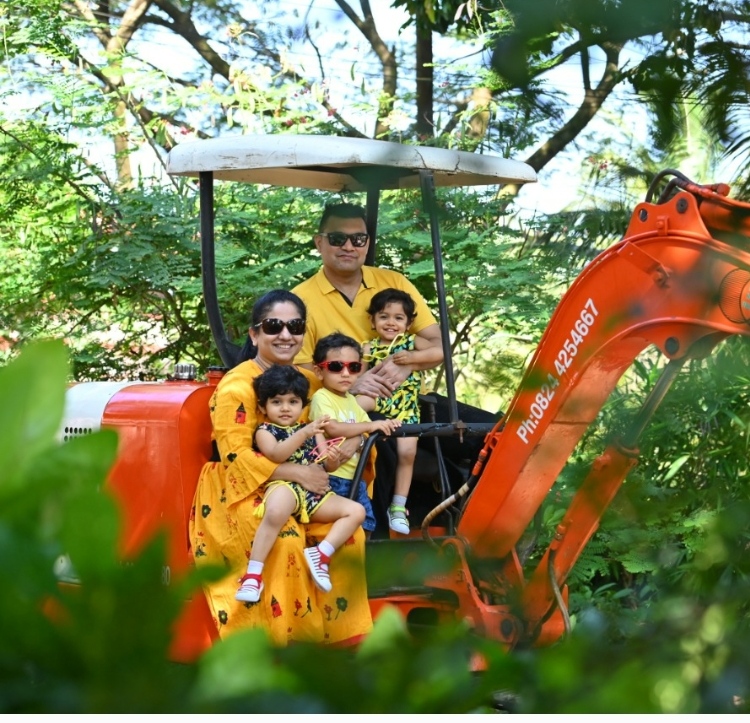 The Crazy Tales also spoke to Shwetha about her personal life; She said My family comprises of my hubby Dr Annappa Kamath and triplets Veda, Mantra Shlok. I have one sibling younger sister Swathi, who is my backbone and my strength at all times, My mom worked in BSNL office and my dad is a banker. We are a simple middle-class family with a very orthodox outlook of life. I am the most outgoing and explorer of opportunities. My family is supportive of my crazy dreams and wishes and I am blessed to be in this family.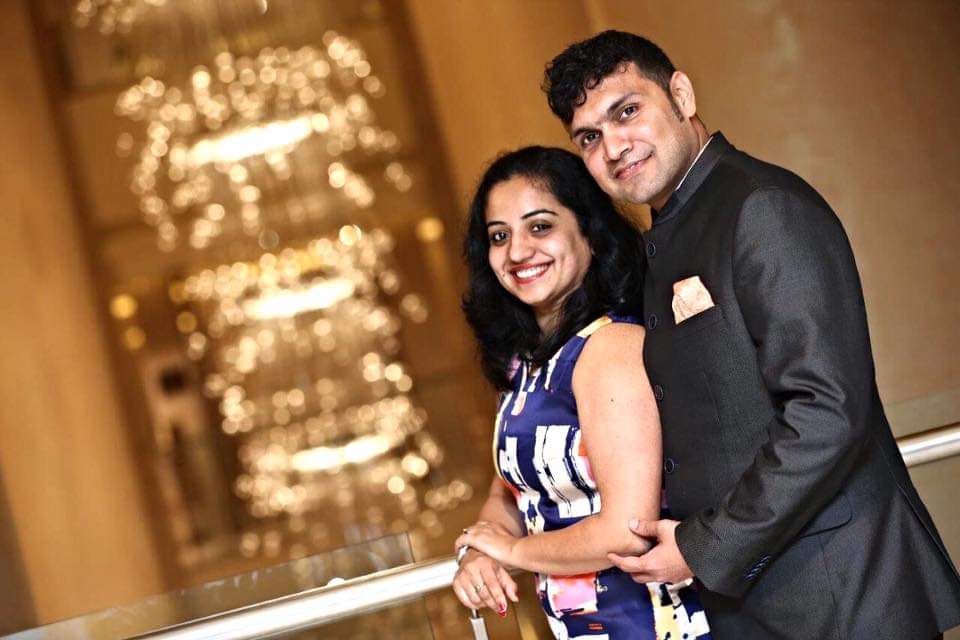 I was married to Dr Annappa Kamath, in 2005, whom I fell in love who was my professor in college and then the adventures began. We are happy to go lucky, adventure-seeking, travel freaks and open to explore new ideas, places and cuisines, dressing up in local costumes and savouring the local flavour, and enjoying every moment in the place we are in. Currently, I am a triplet mom to Veda, Mantra and Shlok ( 2 girls and a boy) 3 years old. My hobbies include painting, poetry writing, dancing, photography, and modelling. I have modelled for art silk sarees, hosted dance events and corporate shows, performed solo dance shows and group shows. I have also had art exhibitions of my paintings and sold a few as well.
Talking about the entrepreneurial journey, Dr Shwetha says I am an MBBS graduate, with 10+ years of experience working in clinical research currently working as a medical manager in a pharma company. I was nominated to be the speaker for the DIA conference held in Hyderabad (2012)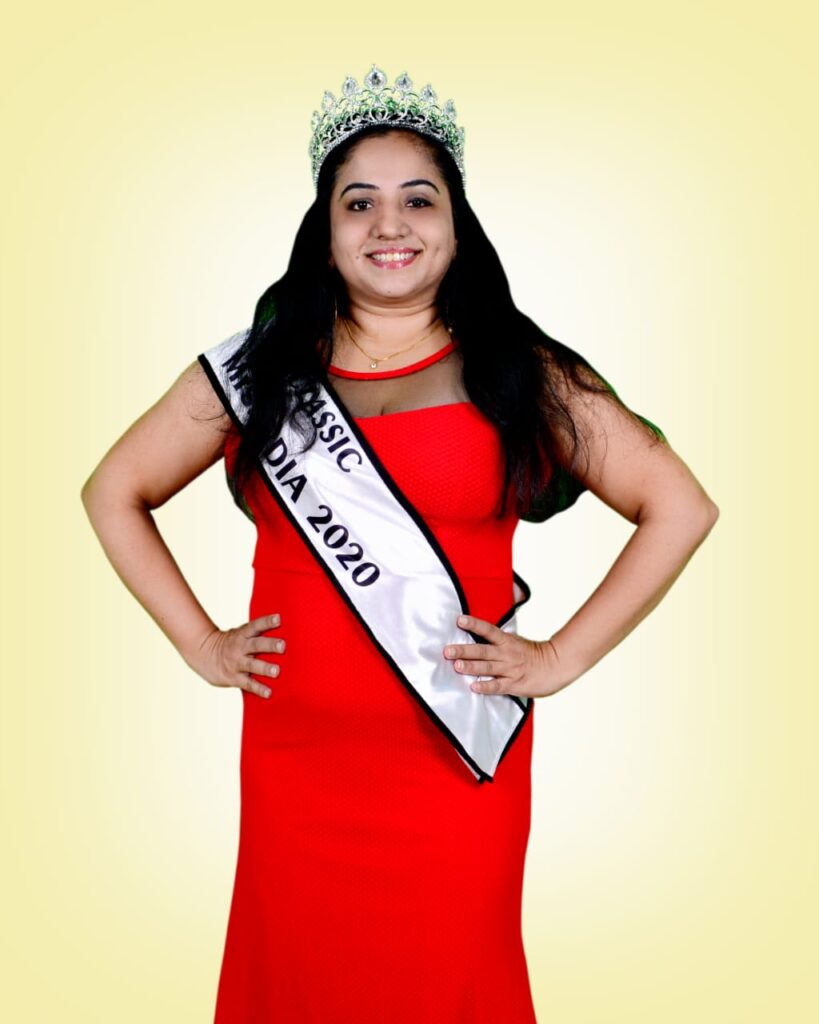 Her Awards & Recognitions:
Star Steps India 2020 Mrs Classic Winner
Magic Book of Records -Miss India 2020 Winner
Subtitles won :
? Mrs Charismatic,
? Mrs beautiful eyes,
? Mrs beautiful smile,
? Mrs perfect smile,
? Mrs best intellectual and
? Mrs photogenic.
Achievements
Jury for Mangalore Got Talent-Junior edition and NIFT annual fashion showcase
Featured in a lifestyle magazine
Modelling for art silk sarees
Commercials For local Hangyo icecream and Nirmala travels
Celebrity fashion show Desiwalk, Mangalore
Ramp walk to raise funds for childhood cancer and oral cancer patients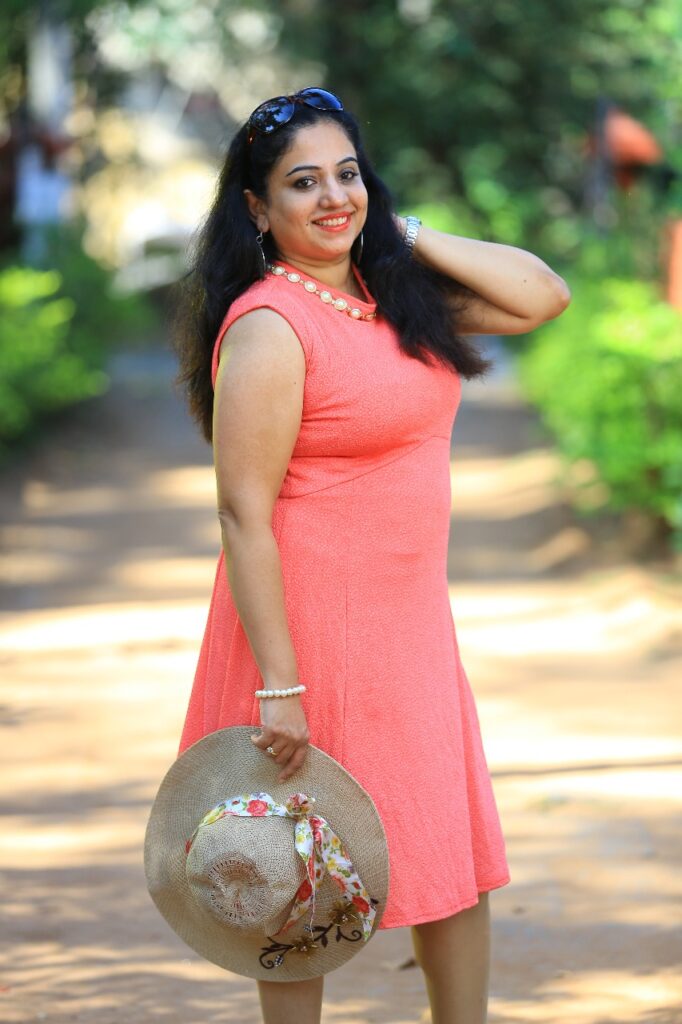 When asked about how her life has treated her, she said well, Life has given me all types of experiences and made me a strong, multi-tasking and multi-talented woman I am today. I have learnt from my failures, disappointments and made them stepping stones for my next journey.
The biggest challenging moment was when I was told I am going to be a mom to triplets. There was fear, anxiousness, surprise and happiness all together. I thank my family for lending me support in the hour of need, when I look back 3 years, and now. I am more confident in handling
triplets. Each day brings in a new experience and I am enjoying every bit of it.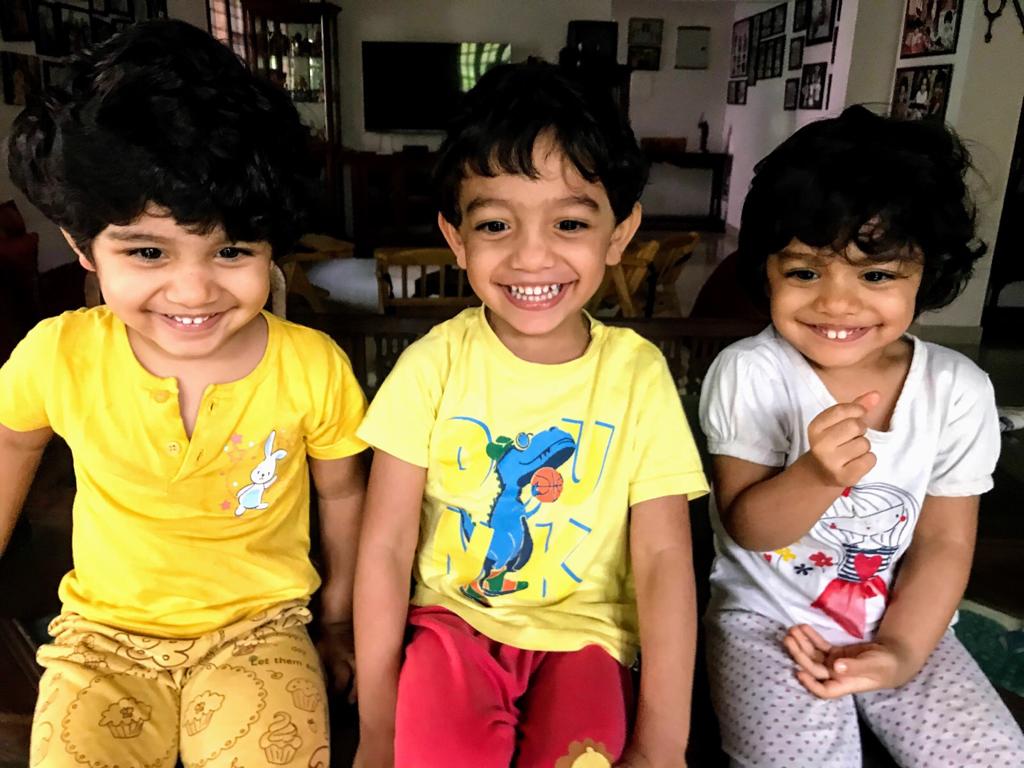 My biggest dream was to win the beauty pageant. I started my journey in 2010 and finally, I won Mrs Classic Star Steps India 2020. I thank Star Steps India for the opportunity. It was an amazing 2 weeks grooming session and finally, I won. It was dream come true for me.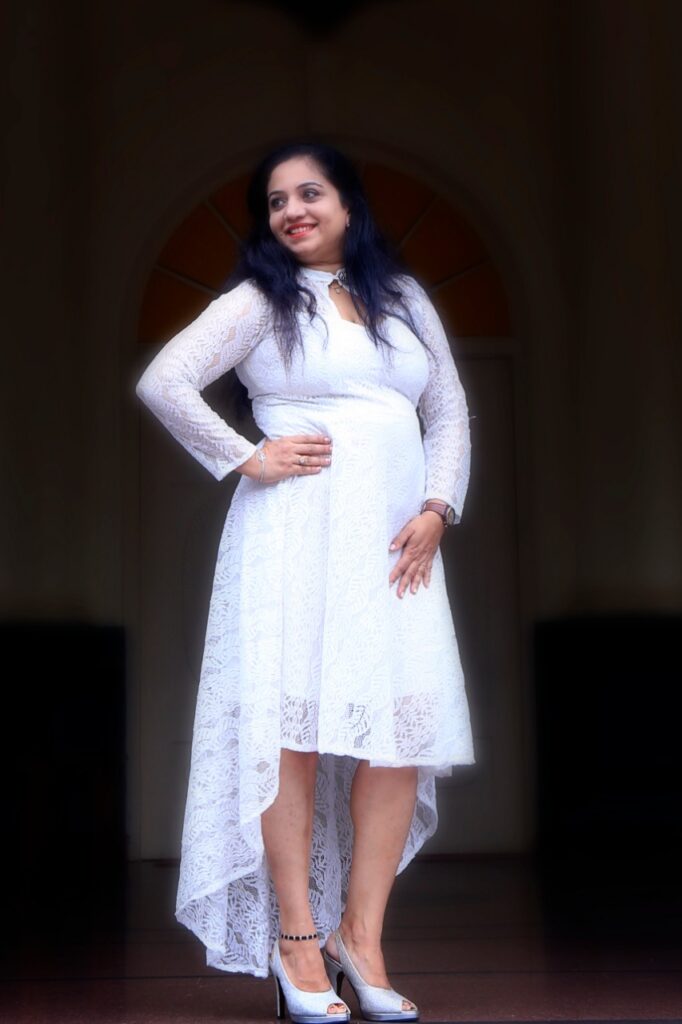 One of her future goals & wishes is winning an international level pageant and make India proud. She would also like to open an art boutique where art therapy classes can be availed as art therapy is lacking in India as a means of therapeutic experience.
Apart from this, we question her about her travels and vacations; she quickly mentions I love exploring places, would love to travel to all countries of the world. The best place to be was Copenhagen (Denmark). As I had stayed there for 2 months on work, living there, enjoying the peoples company, learning new skills, beautiful weather, it was like a second home to me, I have lovely memories of the place and people.
The second best place was Bali. Lovely beaches, deep blue sea, relaxing weather. Love to go back once again to both of these places. Her favorite movies are 'Rehna Hai Tere Dil Mein, Bangalore Days, Avatar and 3
idiots.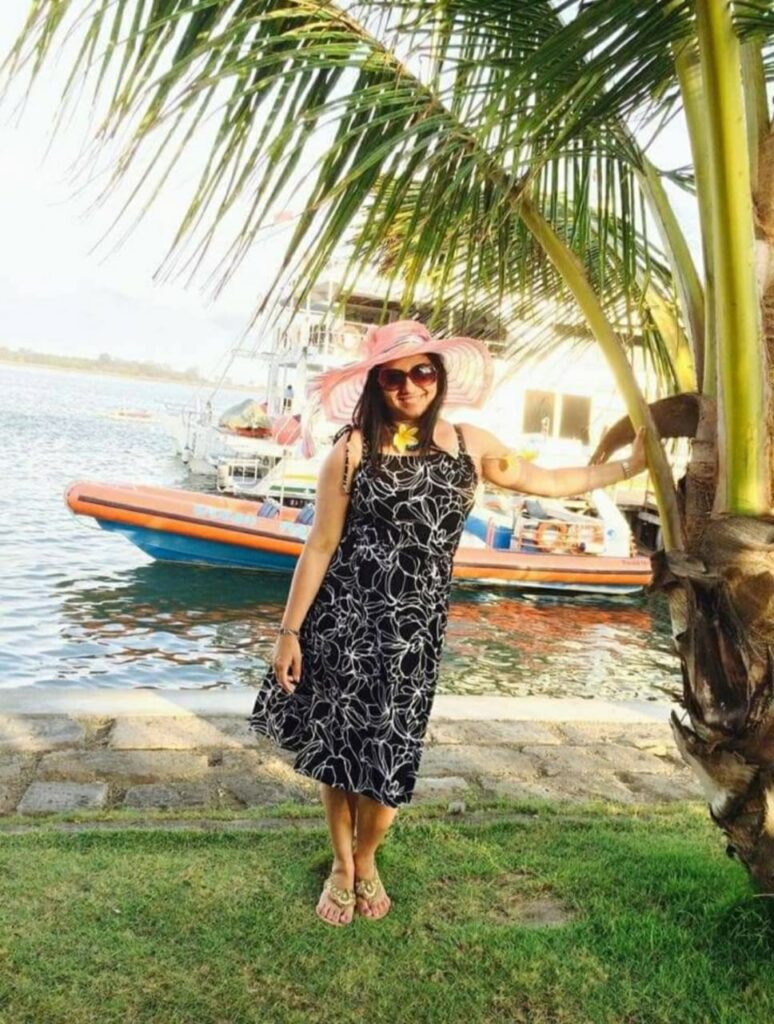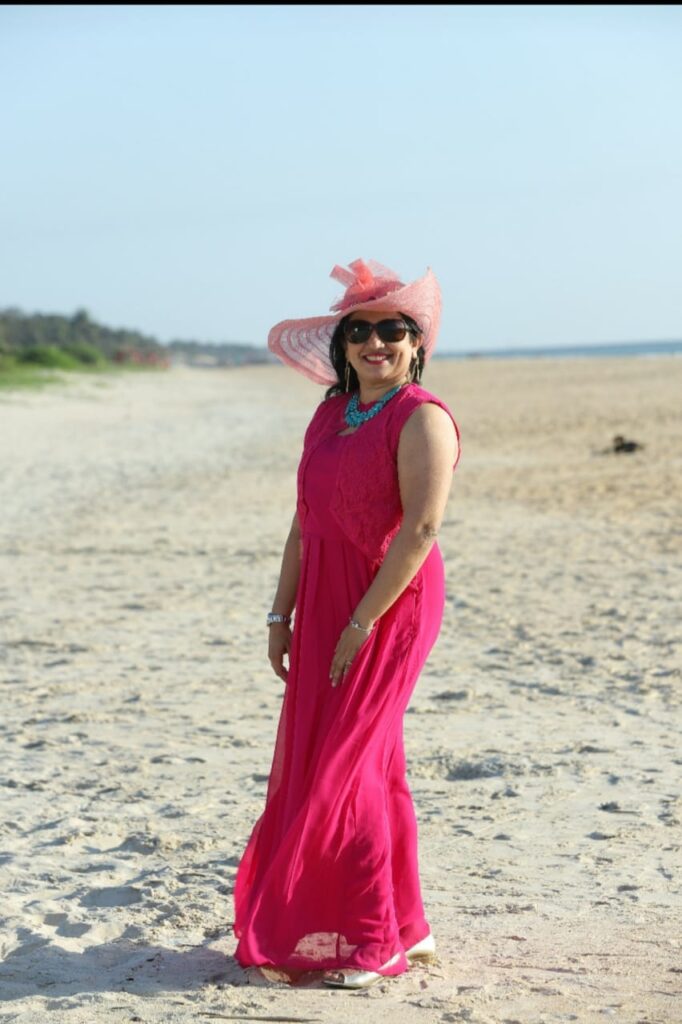 She also advises to all youth of the country to Live life to the fullest, enjoy, experience everything, learn every new skill possible, grab every opportunity, participate in various contests. Winning or losing does not matter participation matters As every experience teaches something new and we grow with each experience. It helps us to be more confident, explore more, build our intelligence, overall development happens, also
makes new memories which last a lifetime. And she thinks that age does not matter, at any instance to participate or learning a new skill. Life is all about learning something new every day.
Finally talking to the crazy tales, believe in the power of SMILE- Speak More in less Energy. She loves this quote by Marlyn Monroe:
Imperfection is beauty, madness is genius and it is better to be absolutely ridiculous than be absolutely boring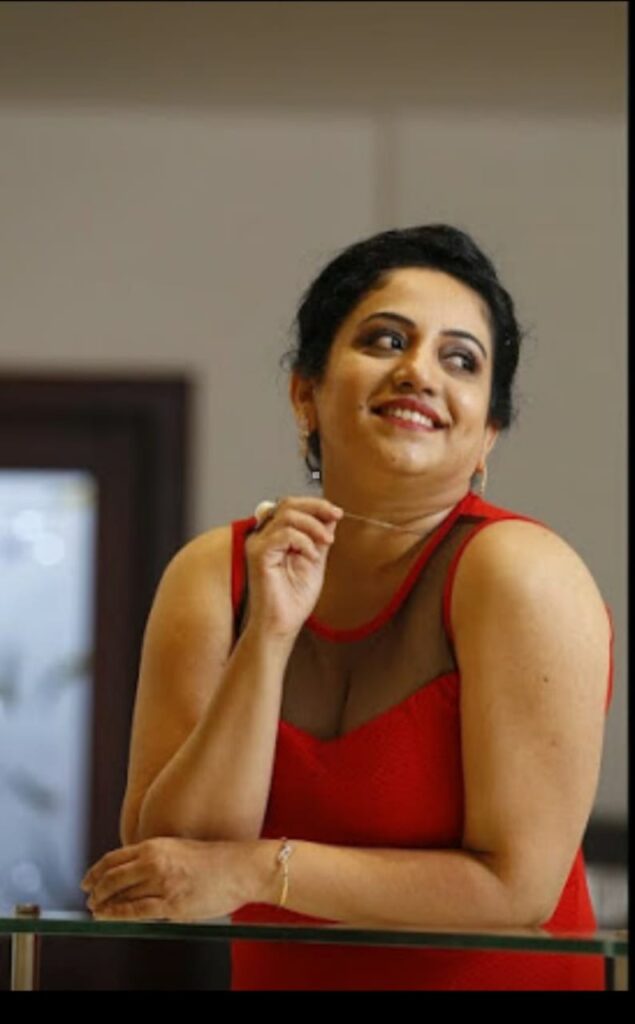 How do you like the story of Dr Shwetha Kamath? Do let us know on the comments below. Give us a review of this story and do subscribe us for more stories. Also, share this post with your friends on social media.
If would like to get connect to Dr Shwetha Kamath then you can follow her Social Media accounts given below.
Instagram : anamikadimple
Facebook: Shwetha Kamath