Hardships Can Help You Bring Your Best version: Dr Sananda Singh
Dr Sananda Singh is a profound Ayurvedic physician. She is a truly, passionateNadi chikitsaexpert who works for underprivileged women & children especially, from rural areas in Bihar. She aims to spread the knowledge of Nadi Chikitsa & Ayurveda everywhere mainly, in the rural areas of Bihar. Out of101 inspiring stories, we have brought her motivational story, to you. So lets pursue & get inspired by her truly, inspiring story.
When the crazy tales asked about how she describes herself, Dr Sananda Singh says, she is a minimalist and believes in uplifting others. She is an Ayurvedic physician. Since childhood, she had a dream of becoming a doctor. She mentioned "I am very passionate about Ayurveda. Since I have learnt Ayurveda, I realised how deep, the knowledge of Ayurveda is, since then it has become a passion for me to spread the true knowledge of Ayurveda."
Talking about her childhood memories, she said I was very close to my grandma & grandfather. My grandfather was very active as a freedom fighter when we look back to the old days. He had always told me so many stories about India & culture. While my grandma used to tell me how theVaidya( doctor) in olden times used to treat patients throughNadi Chikitsa. So these stories and memories of my childhood, regarding our culture and Indian roots like yoga, Ayurveda and Arthashastra which have been, motivating me & helping me in my purpose & goal.
She considers herself blessed for having a very supportive family. While talking to the crazy tales she mentioned that her father wanted her to become a doctor. He motivated her & inspired her to become a doctor. She said "because in this profession, even if you are old, you can help somebody. Your age is not the criteria, you can help anyone, irrespective of age" she mentioned.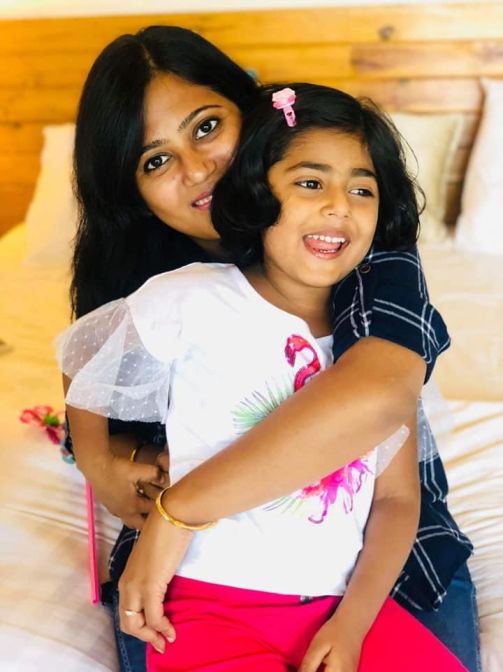 She belongs to a reputed family in Bihar. After she became a doctor she got married then she moved to her in-laws. When her father in law who was a renowned social activist passed away, she then realised how her father in law helped and uplifted many of the underprivileged and needy people in the society and there she got motivated to do something for, other needy people.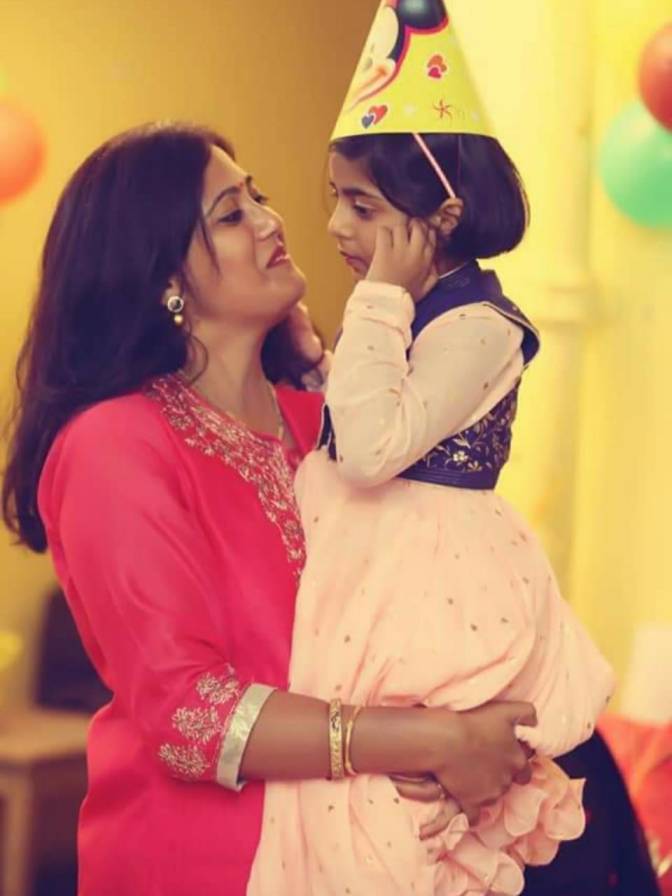 She also mentioned about her mother in law aged 93 years is so active that she does all her works on her own. She says, her husband is like " my dream has become his. " He is a very supportive & encouraging mentor in my life. Whatever I dream of doing, he always supports & encourages me.
The Crazy Tales also spoke to Dr Sananda Singh about her personal life; Dr Sananda Singh says she got married in 2012. And with my husband & I have a seven-year-old daughter. She mentioned that "people say that after marriage your career ends but, my family is a lot supportive towards me." She says her mother in law always inspires her to follow her passion and live her dream. Her mother in law encourages her to study and go ahead with her career. Her mother in law is very supportive.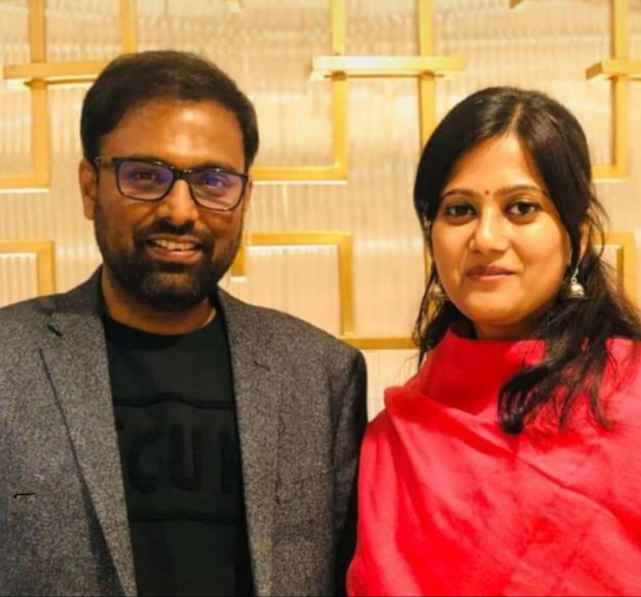 Talking about the entrepreneurial journey, Dr Sananda says she did her primary schooling from class 5th from a boarding school. Then she studied from Vidya Devi Jindal school Hissar till 12th. After schooling, she started preparing for PMT MBBS, in between her studies she joined the art of living foundation and did some courses. Then she came to know that they have started the Ayurveda courses. There she completed the Nadi Chikitsa study from Sri Sri College of Ayurvedic Science and Research, Bangalore.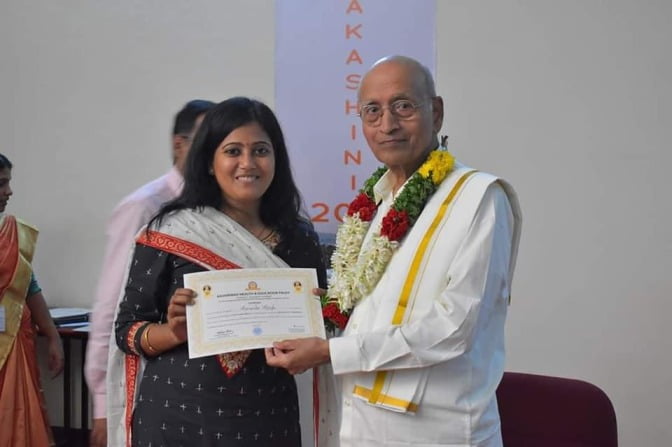 After completing her graduation, when there was a choice between an opportunity to work abroad and to work in her native state she chooses Bihar, her native place knowing well the challenges she is going to face upfront. But still, she decided to spread awareness about Ayurveda, pulse diagnosis and holistic lifestyle among the women and children because she believes only a healthy woman can become an empowered woman. Her campaign of 'Swasthya Mahila Sasakta Mahila' was even applauded by then her excellency Governor of Goa, Smt Mridula Sinha.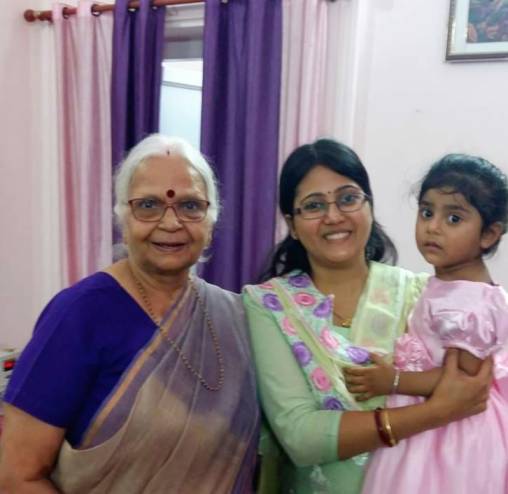 She also got featured in Z news where she got an award by Health Minister of India, the award was Z health conclave, about spreading awareness of Ayurveda especially in women and children. Later she got featured in Dainik Jagran & Dainik Bhaskar. And she got Nadi Samman Award from Dainik Jagran. After this she learned Nadi chikitsa from the world's renowned Nadi Vaidya, that is Dr Vasant Lad. He is based, in the USA, he comes once in a year luckily she tells that she got an opportunity to learn from him. Also some of the internships she has dome under very renowned Ayurveda doctors such as Dr PLT Girija and Dr Ravishanker Parvaje.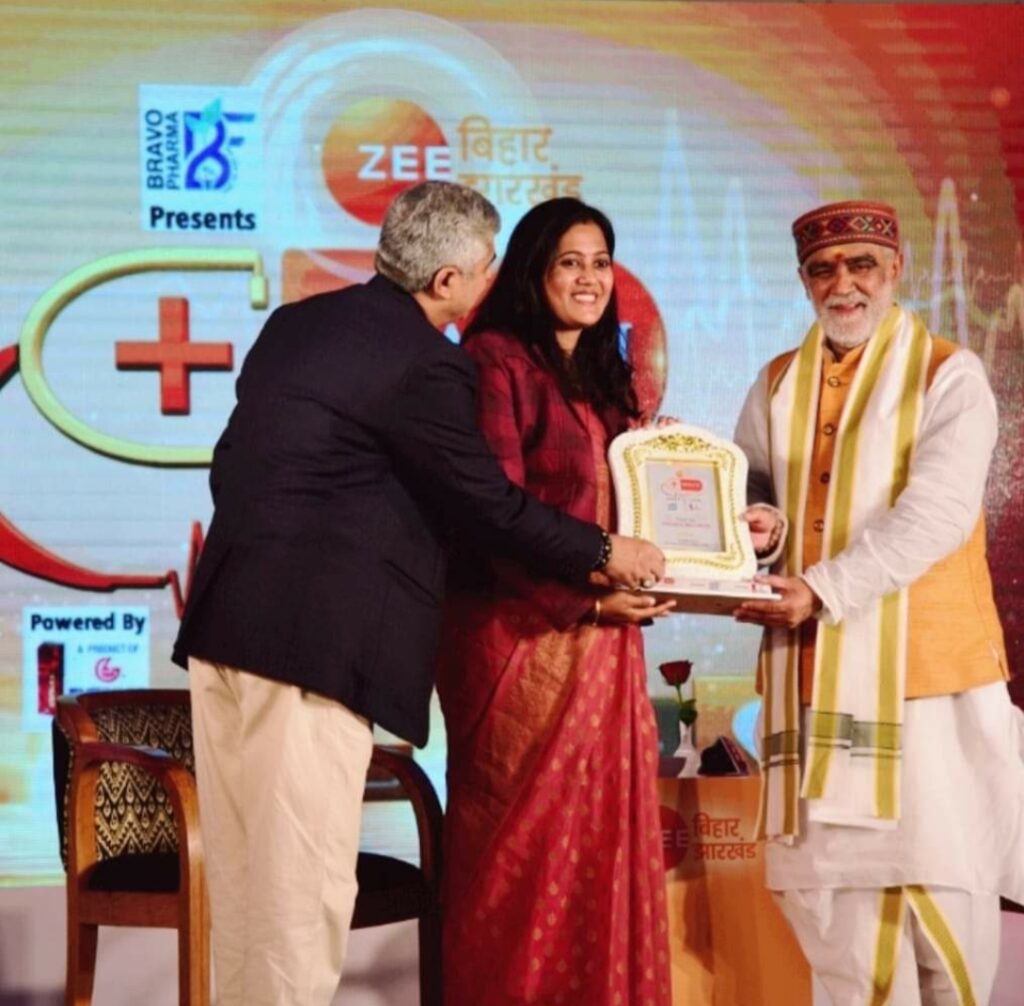 When asked about how her life has treated her, she said "when I chose Ayurveda I knew It's going to be a bit challenging especially, in Bihar. It's because people are not aware of Ayurveda and the vastness of Ayurveda in health care. They don't understand the depth of Ayurveda so, its quite challenging to make them understand the importance of Ayurveda." she mentioned in the interview.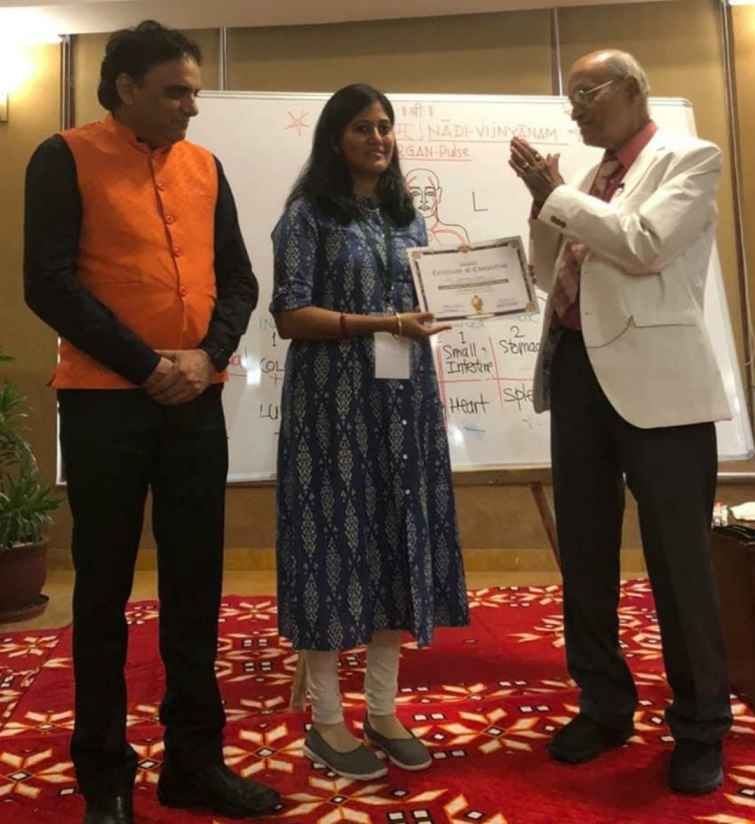 One of her future goals & wishes is to spread knowledge in Bihar as much as she can, regarding Ayurveda & Nadi Chikitsa. Its because still in Bihar there are fewer facilities available and she wants to make them learn Ayurveda to make them aware and tell them what they can do in their various health situations & conditions. Her main focus is women & children especially, in rural areas of Bihar.
Apart from this, we question her about her travels and vacations; she quickly mentions "I want to explore India, especially Leh Ladakh and Andaman. While her favourite movie is the Pursuit of Happiness.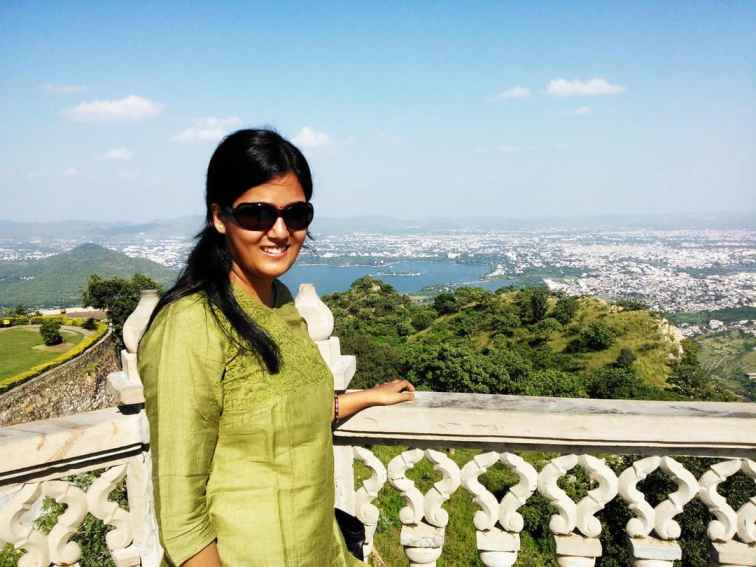 She also advises to all youth of the country to just stay focused. She says If you are in difficulty, ask for help there must be somebody who will understand and they will surely help you. Don't be hesitant in asking for help. And whatever sources are available with you less or more use that resources to reach our desires of life.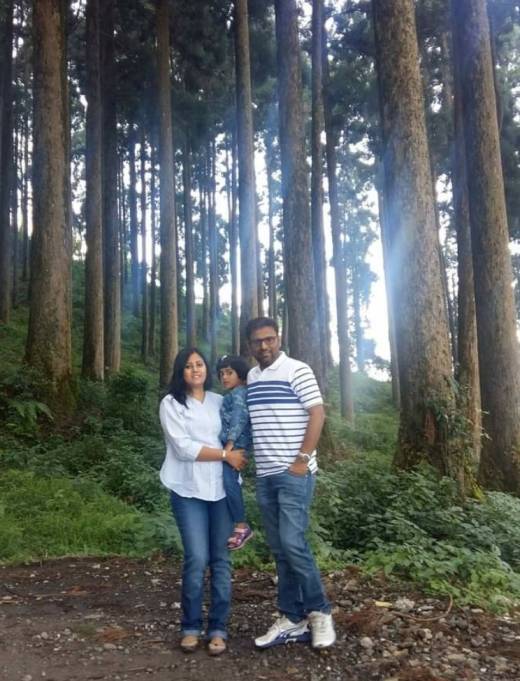 Finally talking to the crazy tales, she tells about her moto of life, is to reach at least one million women & children and change there life by motivating them to adopt the holistic way of living.
She also says, as a woman, we have a lot of challenges in our life but, if you have the right supporting partner & family with you, then things become very easy. She also mentioned some of the names of her friends who help her throughout her life, they are Marisha, Divya Shah, Lakshmi Shweta.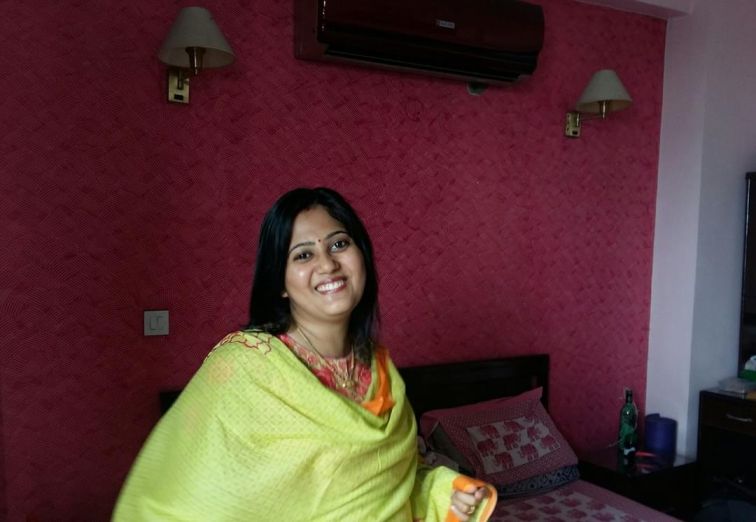 How do you like the story of Dr Sananda Singh? Do let us know on the comments below.
If you would like to connect to Dr Sananda Singh then give us a review of this story and do subscribe us for more stories. Also, share this post with your friends on social media.