Determination and a Positive Mindset will Empower you to Overcome any Obstacles you Experience in life.
Determination and a Positive Mindset will Empower you to Overcome any Obstacles you Experience in…
Determination and a Positive Mindset will Empower you to Overcome any Obstacles you Experience in life.
The Crazy Tales gathers an incredible story about one dedicated woman,
Jyoti Seth. She is a passionate, enthusiastic & hardworking woman. The Crazy Tales brings up her story to you from a myriad of inspirational stories.
Jyoti Seth spoke with us about her life, family, and her journey.
Let's take a look at how her ideas might inspire others.
How does Jyoti Seth describes herself in 10 words?
She is a small-town girl with big dreams. Jyoti entered the fashion industry in 2019 and had her fair share of success.
She got First runner-up in Mrs. India Universe 2019 contest and has been a show-stopper for various programs 'For a Cause'. Following her dream to create a name in the fashion industry, Jyoti is equally passionate about working for the underprivileged and stands for social causes that could have an impact.
Her childhood memories a
Ever since she was a young girl, Jyoti held on tight to a dreamy notion. Her vision included a well-lit stage, the perfect shoes, and the perfect dress. She was intent on becoming a dancer
and a model and wished to participate in events and competitions all across the country.
However, the road to success is often filled with large roadblocks. Jyoti had a wonderful
childhood (Thanks to my parents) with a lot of memories to Cherish.
About her family..


She feels blessed to have a loving and supportive family. Jyoti says "My parents have always
been a pillar of support a They are the ones who gave wings to all my dreams". But society doesn't allow her to pursue what she wants to.
Like many other women, Jyoti's transition from being a homemaker, to being one with a side hustle was not easy. Even after years of not being in touch with her passion, she still held on to her dream.
Her belief that "one should wear their confidence on their sleeve to grow in life" stayed steady. Her inner voice was always her most persistent cheerleader and never took a
seat on the bench. When she got married, her husband and her children also began supporting. her parents, gave her the final boost of support that she needed to go all in.
After that, there was no stopping her a All because of her parent's in-laws and Husband's support.
Her husband always inspired, motivated, and stood by her in every step.
About her Personal life & Relationships in her own wordsa
"I met my husband after my college days. After a healthy relationship of over 6 years we got married in 2006 and enjoy a very warm relationship". Jyoti found a support system is her husband. She says, " My husband is very supportive and encouraging, which is proved by the fact that it became possible to live my childhood dream and participate in an international beauty pageant and come to a modeling career after marriage. A fan and critic
at the same time, he never really cared about what people would say when I choose to enter this field. Even my kids, a 13 year Old Boy & a 3 years old daughter, give me the strength to achieve my dreams. At my pageant time, my daughter was just 1.5 years old and the support of my husband was encouraging me to pursue one of my childhood dreams.
Her entrepreneurial journey a

Jyoti completed her schooling, her college, and Her Post graduation from home town Jammu, J&K . Besides pursuing her dream in the fashion industry, she is an entrepreneur & Social activist. She runs an educational institute. Her proclivity towards the teaching profession arose as a result of her love for education, and a deep-seated desire to manifest a
progressive change in the arena of female empowerment and gender equality.
During her childhood days, she was an introverted kid but has transformed over time. Credit goes to her husband and parents/parents-in-law who helped her build that confidence.
She is now a known face in local fashion circles to be a part of fashion shows & product
shoots. Jyoti believes that the journey is more beautiful than the destination, to that end she
is enjoying the journey for life-long experiences.
Titles :
Mrs. India Universe 2019
Mrs. North Asia 2019
Mrs. Inspirational Queen 2019
Recognition:
A jury in Talent shows
Chief Guests in fashion shows
Brand Ambassador a Mrs. India 2021 a Delhi NCR
How life has treated hera

Life is a beautiful journey that is meant to be embraced to the fullest every day. However, that doesn't mean you always wake up ready to seize the day, and sometimes need a reminder that
life is a great gift. I believe "The whole secret of a successful life is to find out what is one's destiny to do and then do it". So let's learn how to make life simple and achieve all your
dreams and ambitions.
Her future plans or any wish she wants to complete a

Jyoti aspires to achieve something big in life and create a name for herself. She always says "I want to keep on educating myself and acquire as many skills as possible in a lifetime." I was fascinated by cooking, so I will be doing a certified cooking course and plan
to open my own chain of Food Zones, but over a while, I wish to dedicate a significant amount of time & efforts to help the needy". She is supporting a few NGOs as a volunteer besides being on stage as a show-stopper for charity initiatives.
Her favorite vacation and movies?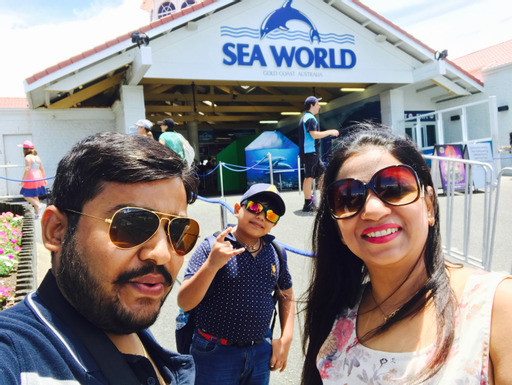 I enjoy every trip I take with my family and friends. But our trip to Australia was the best trip.
We visited so many places and enjoyed our Month's Trip there. My next dream trip is to Europe, which we would be taking after pandemic conditions would be better. As Movies are concerned my favorite movie till date is Hum Dil De Chuke Sanam as I've always been
inspired by Aishwarya and Sushmita since my college days.
Advice or a message to all youth of her country a

Youth with their active participation in nation-building can change their destiny. They should explore their inner self, identify aspirations and channelize all their energy to chase dreams. Ups & Downs are part of the journey a Stay focussed, keep walking, success shall follow.
There is a saying that youth are the backbone of the country and as elders and their parents there is a great responsibility on our shoulders to make them realize the importance of their duty towards society.
Her motto of life a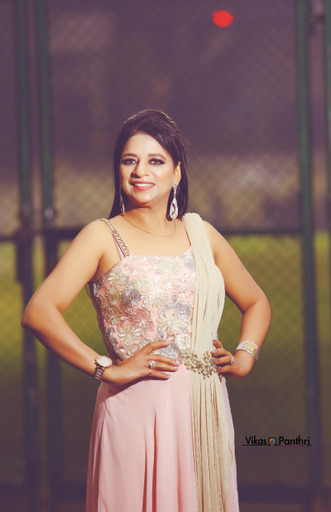 Everyone has a different muse, But for me " The motto of my life is to make people believe that women are no less than men in any criteria & encourage people in bringing their
hidden talents to the world. We may encounter many defeats but we must not be defeated.
As a woman, I would say that still life is tough. It is not easy to make independent decisions.
But my parents brought me up better than a boy. At every stage of life, I keep on thinking that a woman, particularly after becoming a wife, never thinks about herself but always keeps doing things for family members. We know the meaning of woman is a person with extreme super quality.
The life of any woman can be a smooth ride, she has to earn respect with hard work, and devotion. Our society must have broad thoughts so that everyone irrespective of being a man or woman can lead his/ her life with dignity.No one can understand the woman, she is a fragrance that can be only felt. "I wish to empower every woman to become self-reliant and self-sustainable, especially in rural areas where women are always looked down upon."
In my life, I have met many people who became friends and some of them stay in my heart,
My evergreen friends, my husband Mr. Gaurav Seth, my lovely kids 13-year-old Son Daksh & 3.5 years old daughter Aayra and my parents in law especially my father in law Mr. Anil Seth.
Without their unconditional support, I would not be able to achieve whatever I am today
Jyoti Seth is a truly hardworking and inspiring personality. We The Crazy Tales hope that her story inspires you