An Educator Who Is Inspiring and Touching Lives - Chaitali Chatterjee
Chaitali Chatterjee is a strong, passionate & ambitious woman who is determined for her work and is a renowned educator. Out of 101 inspiring stories, the crazy tales bring to you an inspirational story of one strong-minded woman, Chaitali Chatterjee. Lets see how she is shaping, her dreams and how it can inspire others to follow their heart.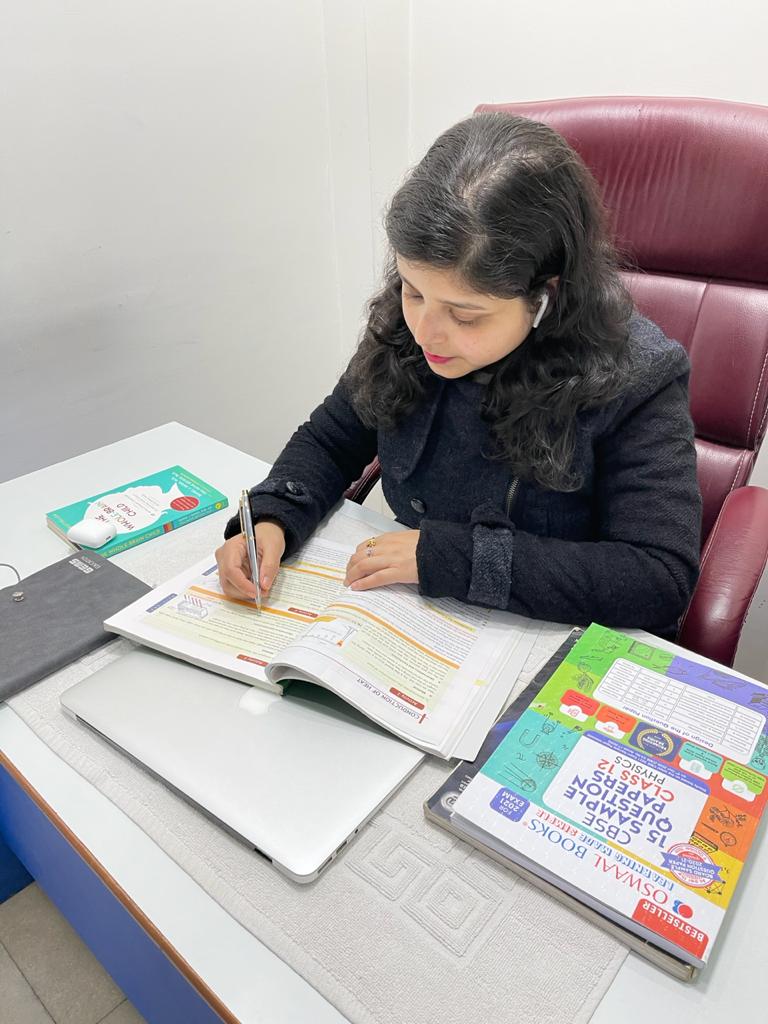 When the crazy tales asked her to give her introduction, she states, "I am an educator in Gems International School, a wife and a mom of 2 years old. I have been in the education field from last 11 years. I am in Gems International School from the last 6.5 years and I have learnt and groomed a lot professionally and Its being a great journey for me. I am a self-directed, enthusiastic educator with a passionate commitment to student development and learning experiences. I believed that I could change this world with the power of knowledge, so I become an educator and my journey begins.
I am a positive person who has an enthusiastic outlook on life. I love my job and I get a great sense of achievement from seeing my students develop and grow as individuals. It always gives me a feeling of gratitude when I am with my students. If I can have a positive impact on their future, I feel I am doing my job well. My teaching style is primarily centred on class engagement. I adapt my teaching style to cater to try one and make the material as interesting as possible."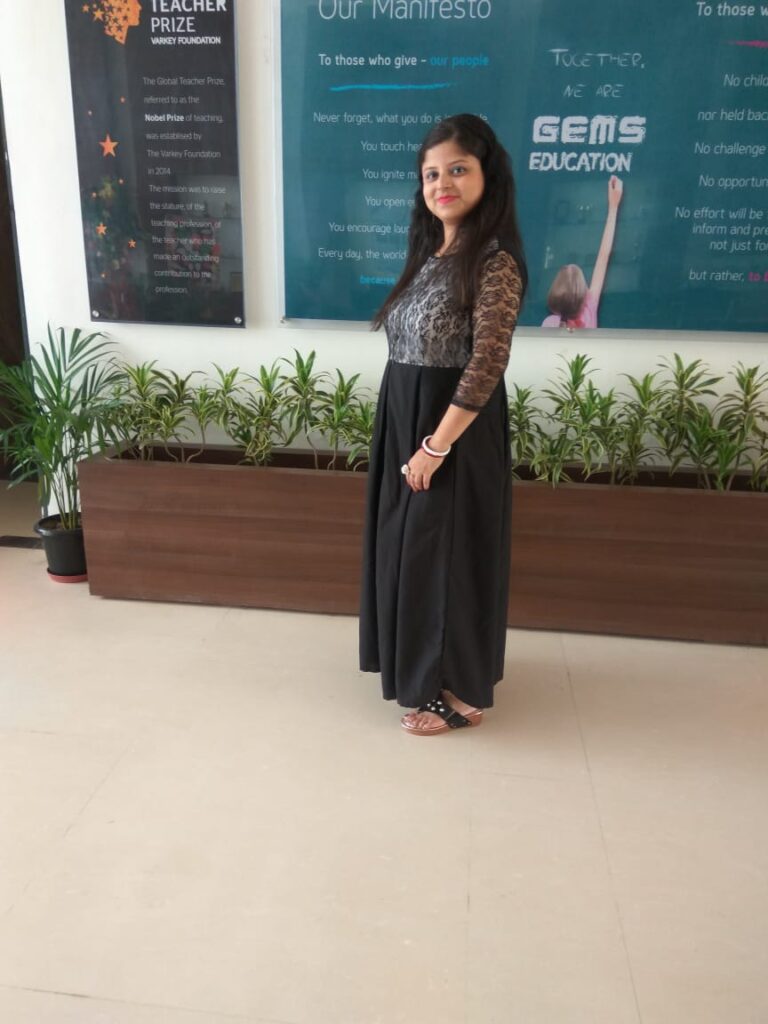 During the interview, she mentioned, Great teachers are not made, they are born. I am also born as a teacher to a teacher. My first inspiration to become a teacher is my mother who is indeed a great teacher and its because of her I was a born teacher. I even used to teach my classmates since I was 8 years old. It is a hereditary skill which I get from my mother. Though since my childhood I always wanted to become a singer as everyone praises about my sweet voice. When I was in Class 10th, my physics teacher was very strict, and he was the only teacher who scolded me a lot because I could make ray diagrams of Physics and he wanted to be perfect all the time. I was very scared of him so never asked any questions.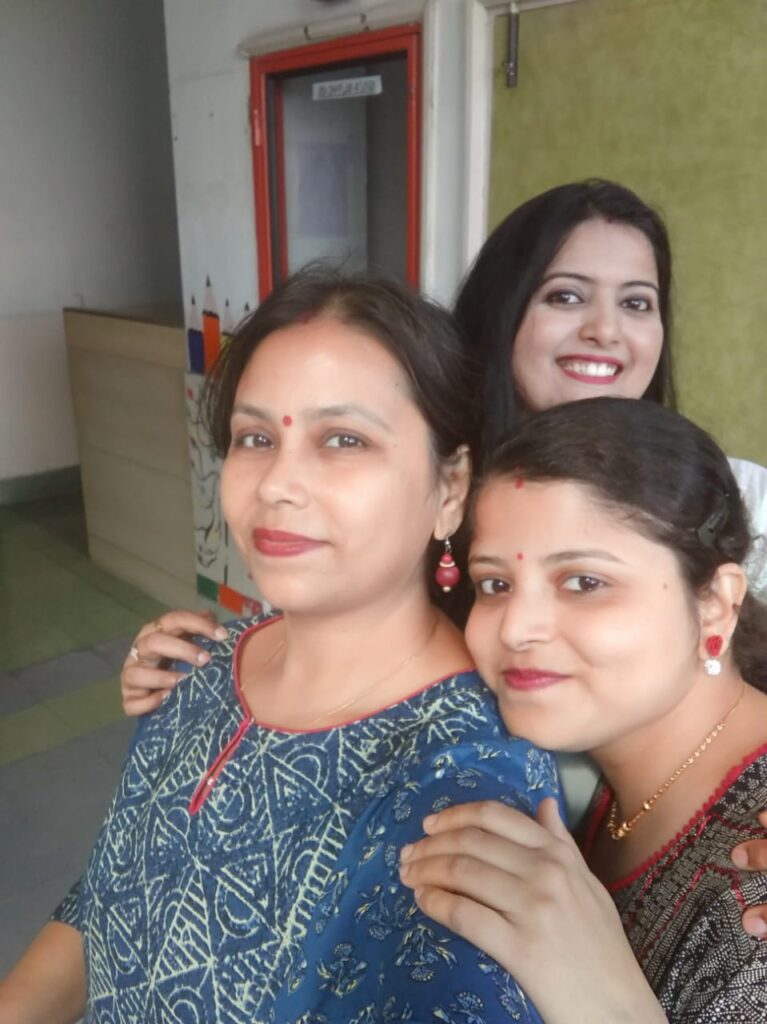 My all other teachers loved me a lot as I used to be a sincere student and teachers all-time favourite. With all those great teachers in my life, the one who was so strict made me determined to become a teacher. That day I was determined to be a good Physics teacher and perused my M.Sc in Physics so that no child will ever face any difficulty in this subject nor they feel scared to ask questions and doubts.
Singing becomes my hobby from that day. I love to listen to music and sing. I love to read books. Students never remember a teacher who teaches them through books and gives them good grades. Children remember those teachers who touch their lives by some means. I used to teach and take classes of underprivileged children too. They love to study and love to learn new things too, but they dont get the opportunity of the same.
When we question her, how she is making a change in society? she said well, I am also working in Environment Related projects and activities and towards Sustainable Development Goals. Right now, I am working on an Eco Waste Management project of CEE to reduce plastic pollution. In our school campus, the plastic of any form is not allowed. I encourage students to make Eco Bricks reduce and finish the already existing non-biodegradable plastics. My Eco committee students in turn make their society and neighbours aware of the same. Be the change, you want to see in the people.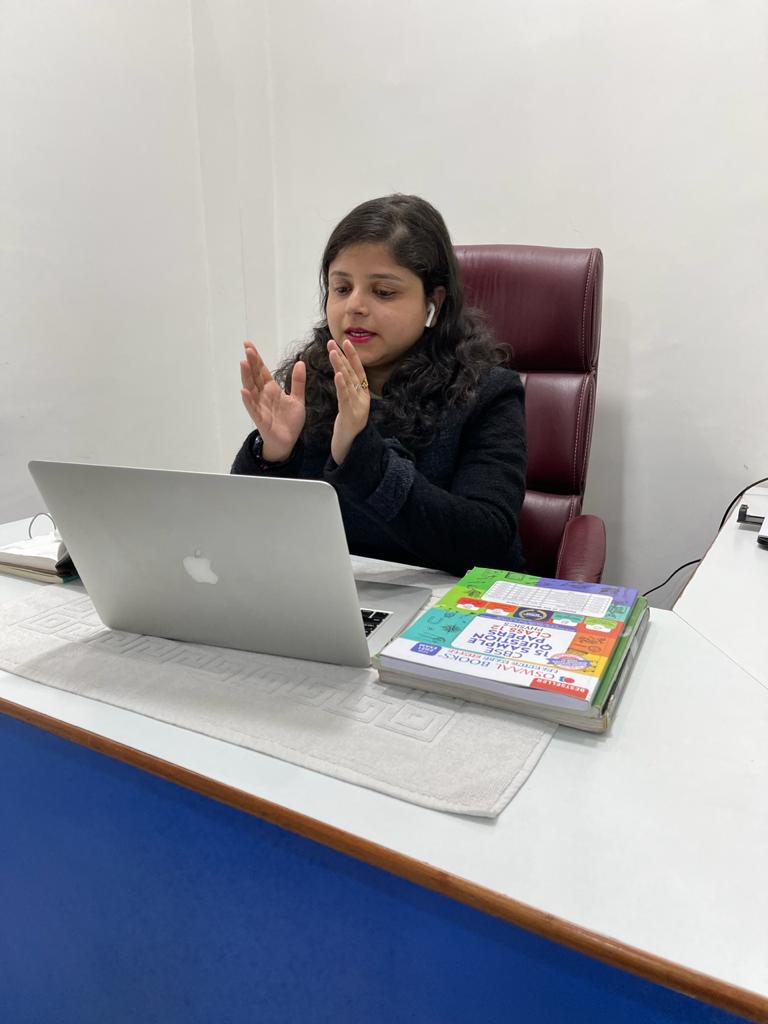 During the interview, we questioned her about the support system which made her what she is today? to which she replied, well the path to success is not easy. I also had to see many ups and downs of life, but I stood strong because I have the most supportive parents, Mr Deepankar Dasgupta and Mrs Sumita Dasgupta and younger sister, Rupal. They always stand by my side no matter what. I met another great teacher, Mrs Kavita Verma, when I was in Grade 11th. I met her on a train, the universe was taking me close to my goal of becoming a teacher. She became my friend, philosopher and guide.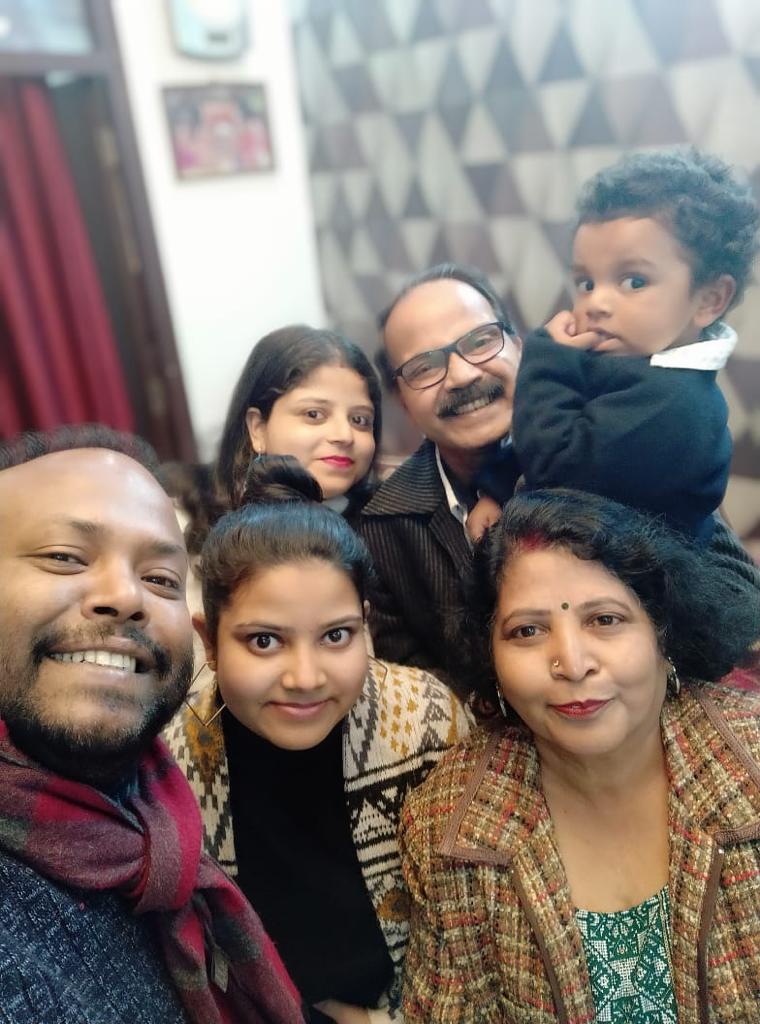 In my B. Ed college, I met two more great teachers, Dr Poonam Nangru and Mrs Reeta Sharma. They again set the example of becoming great teachers. Well, I am greatly influenced, by great teachers. I have very fewer friends, but I have the gems. Manju, Bhawna, Chetna, Vijaylaxmi, Rashmi maam and Anamika. As I am reserve by nature, I am close to very few people but those people are everything for me. I am thankful to all those who said No to me, its because of them, I did it myself.
Finally, I got married to a caring, supportive and a lovable man. He is my admirer and my big critic too. He always inspires me to achieve great things in life. Girls mostly get good husbands, but I am the luckiest girl as I have got the best in-laws in the world. I live in a joint family. Each one in the family is very supportive and love me a lot. They not only welcome me home, but they accept me completely for who I am.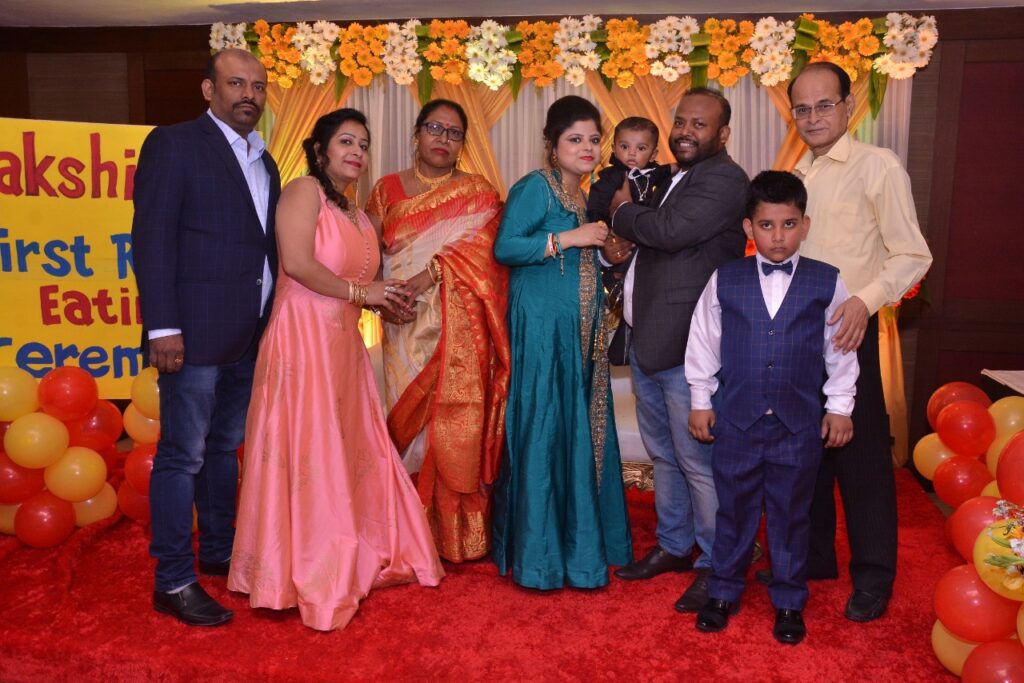 I have a handsome baby boy, Dakshith aka Jivin. He is my lifeline. With him, I am also born as a mother. He is a born warrior. This corona is a blessing in disguise for me. I could spend a lot of quality time with my son. He is 2 years now. We both are sharing a great bond together. Nowadays, I am following the Montessori and Waldorf method of teaching (mixed approach) for my 2 years old who is indeed a super active child.
Apart from this, we question her about her favourite vacation she has spent and her favourite food; she quickly mentions My favourite vacation was Goa. I love that place and want to visit again and again. I love the sound of the sea waves. I love to eat nonveg food and all dishes of potatoes. I am a big-time food lover. I want to travel across the globe and eat street food in each place."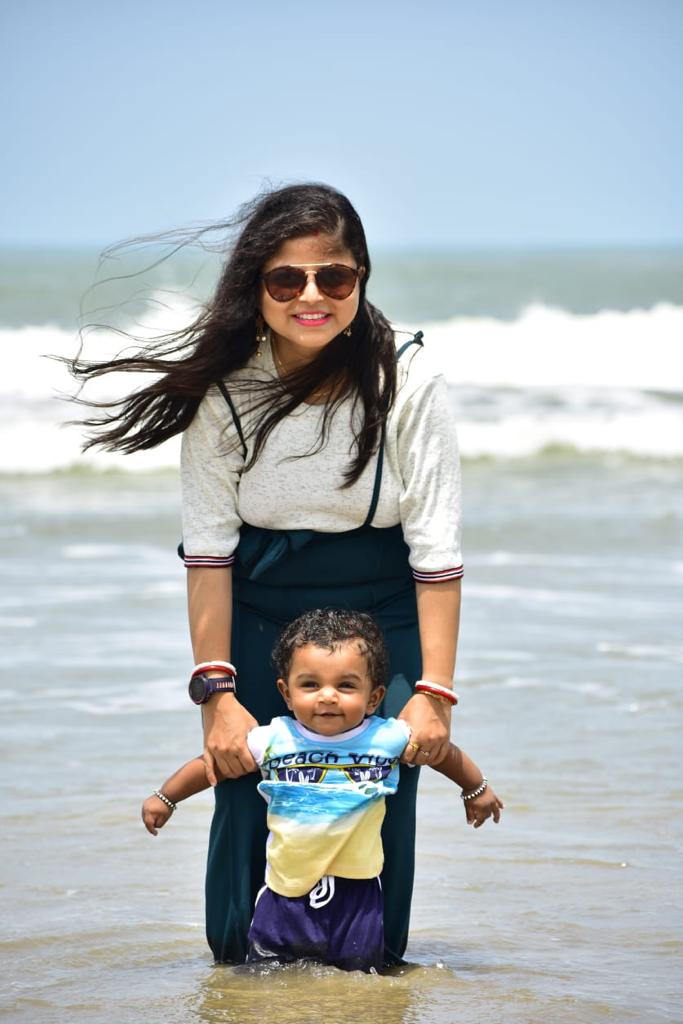 Talking about her future plans & wishes, Chaitali Chatterjee says, my dream is to open an institute for underprivileged children. I want to provide them with free education. I want that how much I can do, I will do to make those children educate. '
When the crazy tales, asked her about awards & recognitions, she said' I have got numerous certificates in education and technology. All those certificates are related to my learning new things and new courses. Recently my article on Innovative Ideas of teaching Science has been published in a reputed Education Magazine The Edutalks.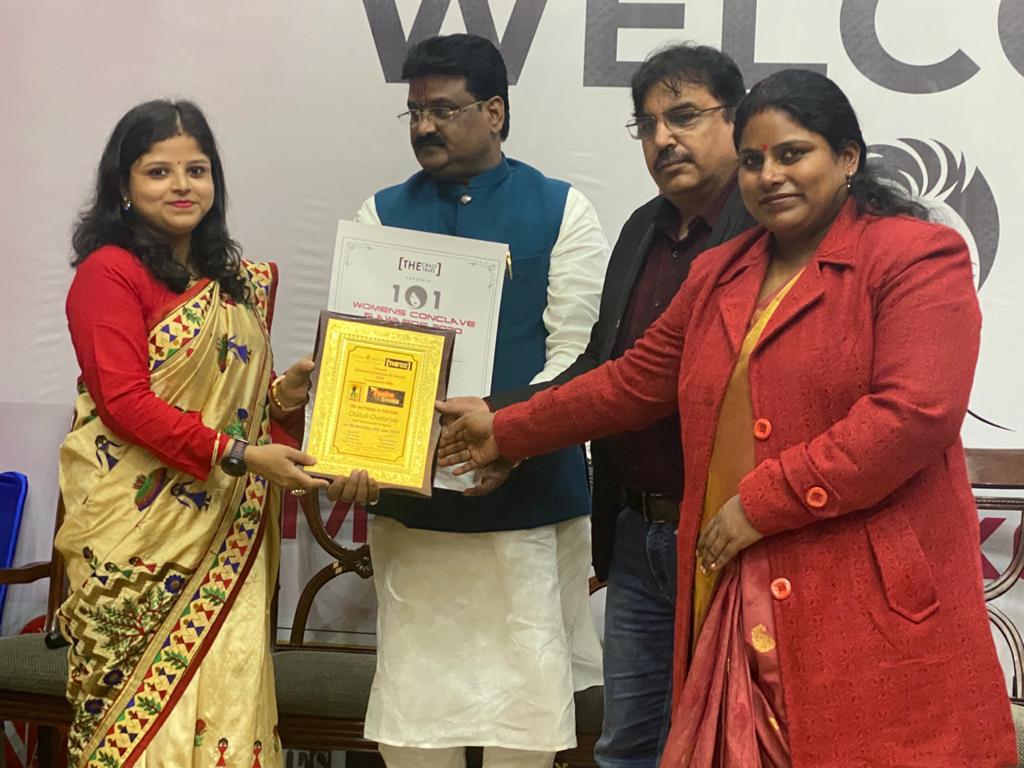 The best thing in 2020 is when I was awarded as the Best Educationist and Mentor among 101 Most Influential Women. I was not so sure and lacking confidence, but my husband supported me that You are the best and you will surely get this award. Only because of him I filled and sent my nomination. Follow your dreams, listen to your heart and have faith. Whatever is meant for you will come to you.