Best Tools For Your Makeup, Hair, Skincare & More!!
Although you buy so many good and expensive makeup products, if you don't know how to use them properly, they are useless for you! If you feel that you are done while only buying
Best Tools For Makeup
, then you are mistaken.If you want perfection in your makeup and want to keep yourself away from any kind of makeup blunders then you must use the right makeup tools. Each makeup product has a separate brush or application tool to apply it. These tools not only make your makeup easier but also give you a flawless look.
Tools For Makeup
Here we are going to tell you about
Best Tools For Makeup
that must be part of your makeup bag.
Foundation Brush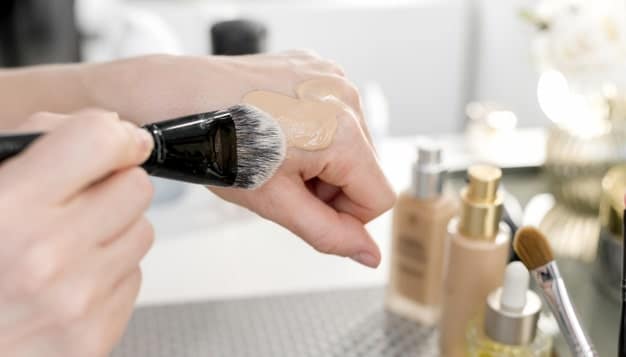 Foundation brush is the most important part of makeup. It is used in applying liquid or cream foundations. This brush helps the foundation easily blend on to your face.Apply foundation dots on your face and blend it with the help of this brush. The correct way to use it is to blend outwards, starting from the middle of the face.
Beauty Blender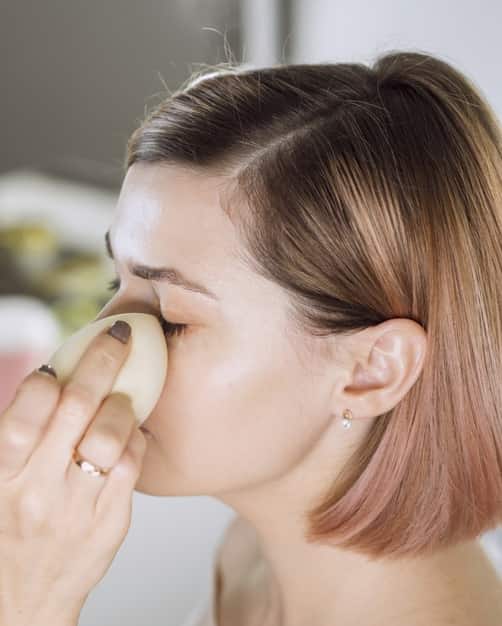 Makeup sponges come in many shapes. These are known as beauty blenders. Specially designed to blend foundation smoothly.In contrast, soak the blender well in water and squeeze it. By doing this, it will absorb some water and after that, it will not absorb foundation while you will be able to do your make up well. Use its widest part to apply foundation on the face and the pointed portion should be used on the corners of the eyes and nose.
Concealer brush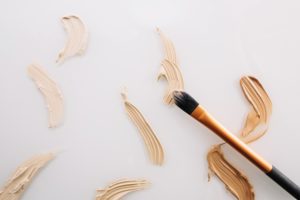 As its name suggests, this brush is used for applying concealer. It is a thin and flat brush to give better coverage to areas of need, such as dark spots, blemishes and dark circles.
Stippling brush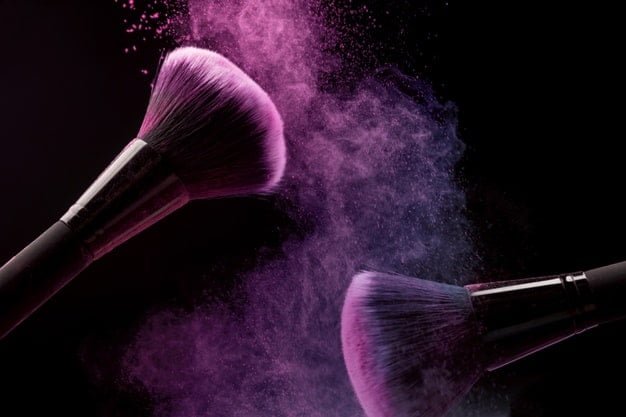 It is a large and wide brush used to apply bronzer, powder or other dry products to soften the face. Apart from this, by brushing it on the face with light hands, Harsh makeup lines are also removed. It is the most common and
Best Tools For Makeup.
Brow brush with a comb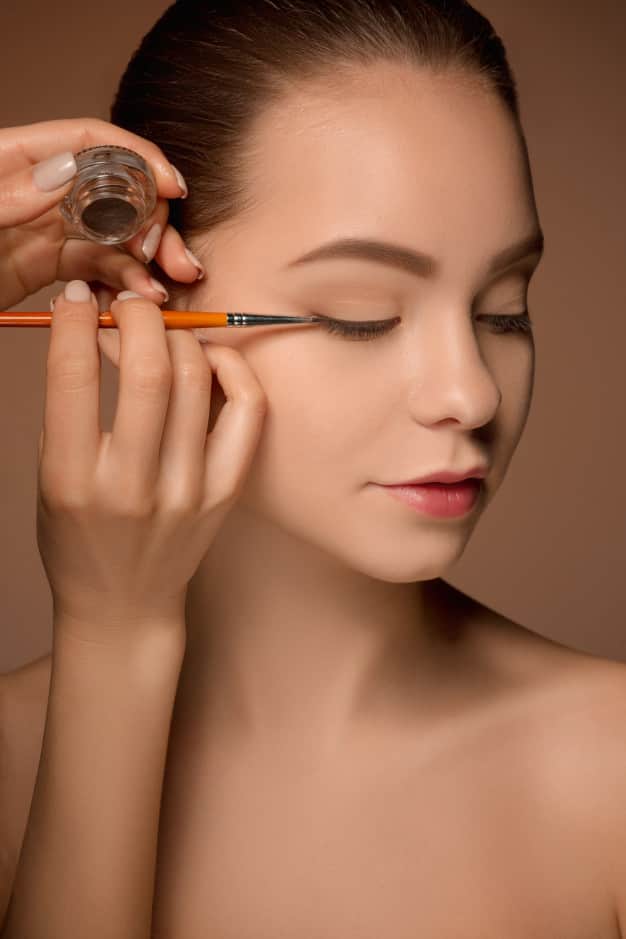 This type of brush is useful for grooming your scattered brows and filling gaps. It has a small brush on one side and a small comb on the other side, both of which also help in removing an extra product from the eyebrows. Sometimes there is a spool on one side of it which is used for defining eyebrows.
Eyelash curler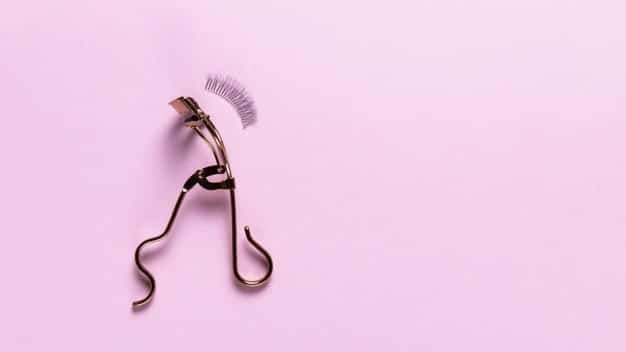 You should also have an eyelash curler to give your eye makeup a perfect look. The curler is used to make eyelashes thick and look much bigger.
Lipstick brush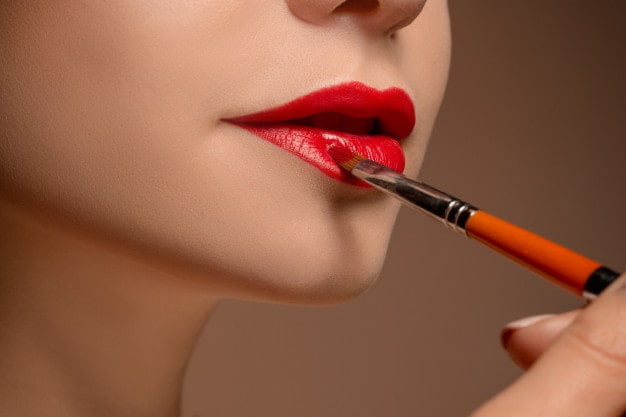 You can try stick lipstick directly on the lips, but if you use liquid lipstick, then you must keep a lipstick brush to apply it. Keep at least 3 to 4 lipstick brushes near you.
Best Hair Style Tools
In today's era, everyone wants to look beautiful. Your beauty also depends on your hairstyling, how you have made your hair. Whether your hair is short or big, you can give a new look to your hair with hair styling tools.Nowadays, whenever you go out to a function or somewhere else, there you see that every woman has styled her hair differently and for this, they must all have been using different tools. If you have the best hair styling tools, then you can give various looks.If you want to go for a party or a function and want to give a new look to your hair, then you need to have the best hair styling tools. In this case,you can make your hair look the way you want and look beautiful by using some hair styling tools. We are going to tell you about some hair styling tools below which you can easily buy and you can make your hair more stylish.
HairDryer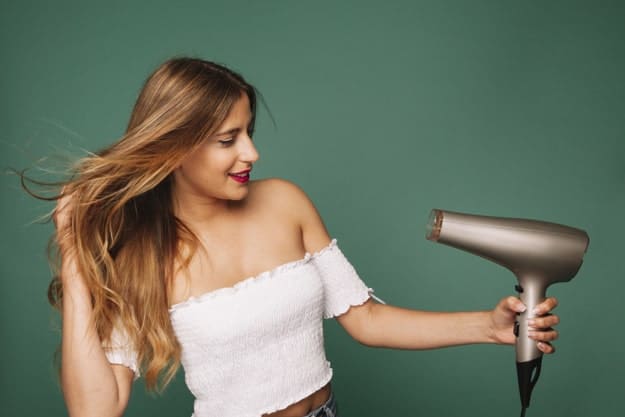 A hairdryer is used to dry hair. In winter or summer, you can dry your hair with a hairdryer. This produces both cold and hot air, you can use the dryer according to the weather. If you have to leave in a hurry, and your hair is wet, then you take longer to dry your hair, so you can use a hairdryer to dry your hair, this causes your hair to dry quickly. Not only this, but you can also make your hair stylish with the hairdryer.Hair dyer is the most essential tool for hair styling. It works for both, hairstyling and hair drying. Hair Dryer comes with different functions, one with hot hair, some come with cold and hot air both. It works by immediately drying your hair.When you are in a hurry, and your hair is wet, then it would take longer to dry your hair, in that case, you can use a hairdryer to dry your hair, this causes your hair to dry quickly. Not only this, but you can also make your hair stylish.
Hair Straightener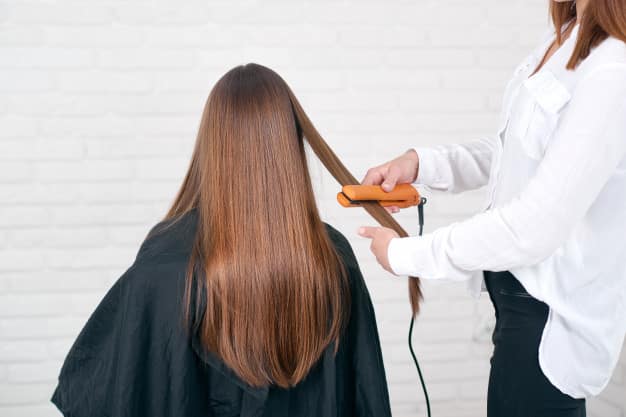 Hair straightener makes your hair straight smooth and stylish. The trend of straight hair is increasing nowadays, every girl want to look beautiful and for this, they want to straighten their hair, whether it is college going girls or office going girls, they love to straighten hair.
Rollers & Curlers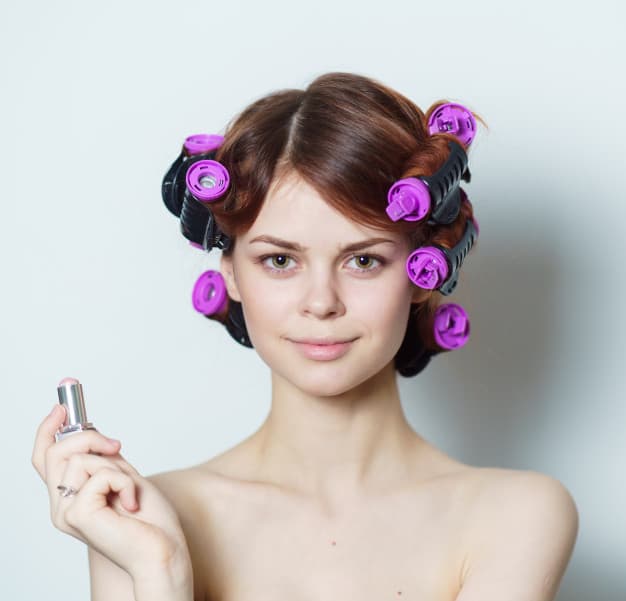 Rollers & curlers are another trendy hair styling tools. These tools come as non-heated and also as heated electronic curlers. In case you want to stay away from heat you can opt for normal rollers i.e. plastic rollers or wooden rollers etc. This will make your hairstyle with curly hair looks at the same time it will protect your hair from heat damage. And ya, you don't need to go to the salon and put a lot of expense, neither anyone's help to curl your hair. You can easily curl your hair at your home, this saves both your time and money.
Hair Brushes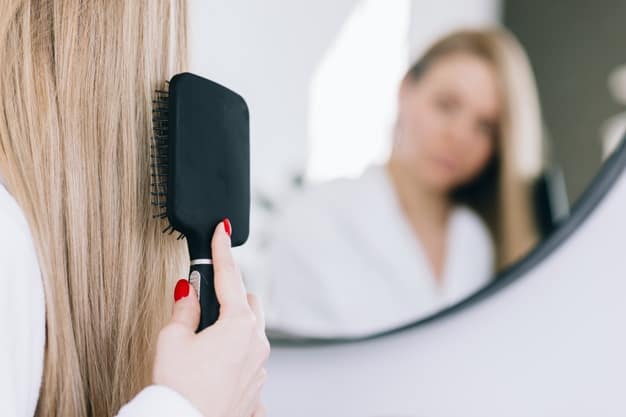 There are many types of hairbrushes available in the market nowadays. You can take any hairbrush according to your hair. Depending on your hair whether they are long or short, there are different hair brushes available in the market. With a hairbrush, you can easily style your hair, and it's very easy to use, with a hairbrush you can give a new look to your hair every day.
Hair Sprays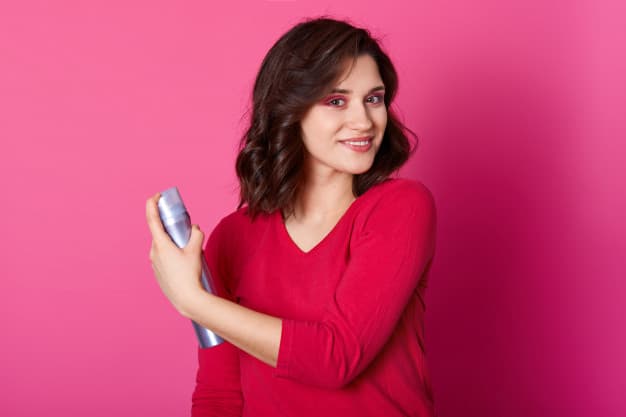 A product that is sprayed onto hair to protect against humidity and wind.If you are giving a new look to your hair and you want your hair to look to stay there for a long period, then you should use hair spray.As you know that no hairstyle lasts long. You will see that in a short time your hair gets spoiled and your whole look starts to look bad and you get very upset about your look. But if you use hair spray while styling your hair, then your hairstyle will remain for a long time.
Best Tools For Your Skincare
If you want to look beautiful all the time, then you have to have some special skincare tools. With the help of some skincare tools, you can look beautiful anywhere and anytime. Just removed it from the purse and it ready for you to pamper. These skincare tools are not very expensive either. Once taken, they last for a long time. Let's know about the skincare tools that you must have.
Facial Cleansing Device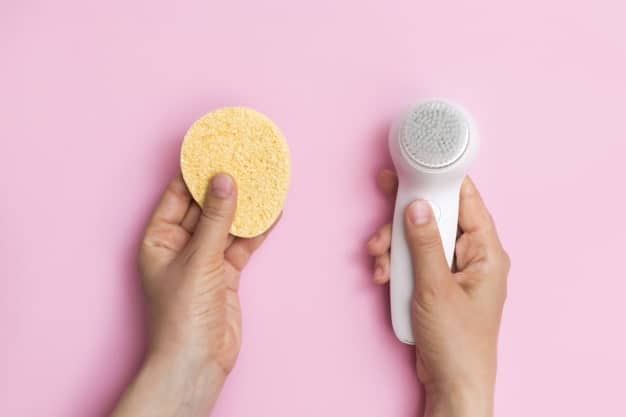 A facial cleansing device helps clear all the junk trapped in your pores from your skin. With regular use, a facial cleansing brush deep cleans your pores as a result making them less visible.The facial cleansing device comes with a battery. It is very handy, you can carry it in your purse anywhere.
Facial razor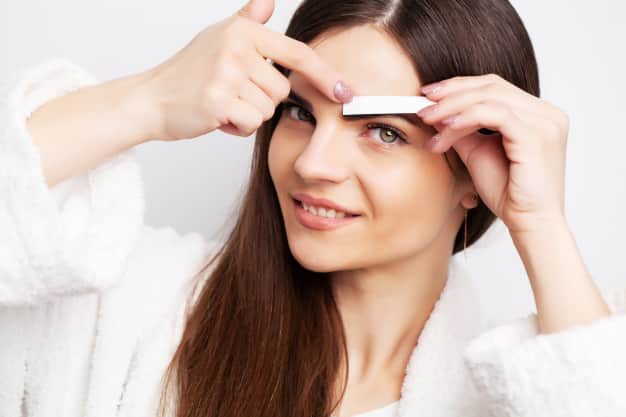 Removing facial hair also helps remove dead skin cells from the surface of your skin. This makes it much harder for dead skin to build up over time and causes breakouts. It's a great way to keep your face away from excess hair. It comes in variety, you can easily get it to form nearby shop or can purchase it online.
Facial Massager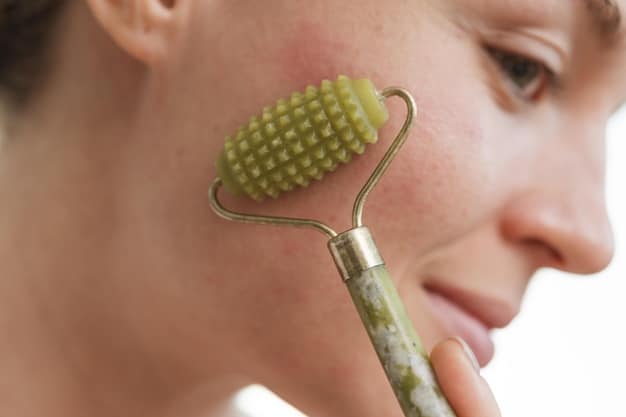 It allows you to massage your skin. Massaging the facial skin helps to relax the muscles that tend to cause stress lines.In addition to stimulating muscle and skin, the massager allows products to penetrate deeper into the skin, boosts circulation and elasticity, and drains and sculpts the face. Therefore making your skin firmer, tighter, better skin.
Face masks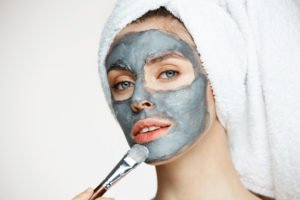 Nowadays, face masks come in a sachet with various varieties. Face masks are a great option for any skincare routine. These masks can help hydrate your skin, remove excess oils and help improve the appearance of poreswhile providing a relaxing, spa-like experience at home.
Read Also:
Best Makeup Artists in Delhi NCRHopefully, the
Best Tools For Makeup
listed above will make your makeup experience easier. For any query simply comment on the comment box.