Best Places To Visit Chopta Mini Switzerland
Go where you feel most alive. Whenever you think about a vacation, the first thing that comes in your mind is the "Hill stations". Because it's all about enjoying the peace and nature away from the world. Don't you think so? You want to go to a different hill station where you want to go alone in the lap of nature, away from the crowd, yes we have a got something for you. Here we are going to talk about Chopta - an unexplored beauty, a small hill station in Rudraprayag district of Uttarakhand state.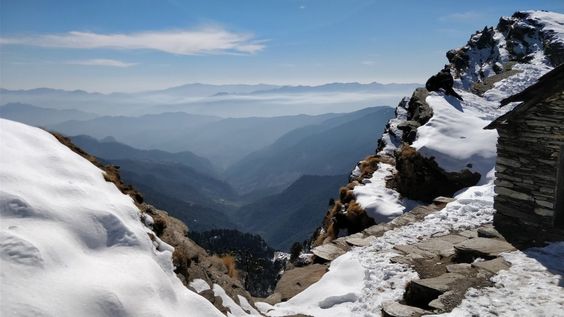 The valley is situated partly in Uttarakhand wherein lies the village Chopta. Chopta village is between Kedarnath and Badrinath located in the Garhwal district of Uttarakhand. It attracts tourists who prefer to go in less crowded and commercialised places. The main attraction of Chopta is a trek to Tungnath temple which is preferred, from June to September. Thungnath temple is also one of the highest Shiva temples.
Chopta has become the major hotspot for the nature lovers, enthusiastic travellers and trekkers.
State: Uttarakhand
District: Rudraprayag
Famous for/as Hill Station
Languages: Garhwali, Kumaoni, Hindi
Best Season: Apr-Jun, Sep Nov
Weather: Summer 15 to 24C,
Winter: -15 to 5C
Altitude: 2900 m
Pincode: 246442
STD code: 01364
Address: Auli, Uttarakhand 171210
Attraction: Ropeway from Joshimath, Nanda Devi National Park, Chenab Lake, Trishul Peak.
How To Reach Chopta
Travellers can easily reach Chopta by air, rail and road. The nearest airbase to Chopta is the Jolly Grant Airport of Dehradun and the nearest main railway station is Rishikesh railway station. Buses from nearby cities are also available for Chopta.
By Air The nearest airport to Chopta is Jolly Grant Airpot which is located, at a distance of 221kms. While Jolly Grants Airport is well connected to Delhi flights as well.
By Road Regular road services are available from Delhi, Dehradun, Rishikesh and Hardwar. Buses to Rishikesh and Srinagar are available from ISBT Kashmiri Gate.
By Train The nearest railway station to Chopta is Rishikesh. Chopta is well connected, by motorable roads with Rishikesh.
Best Places to Visit In Chopta
Tungnath Temple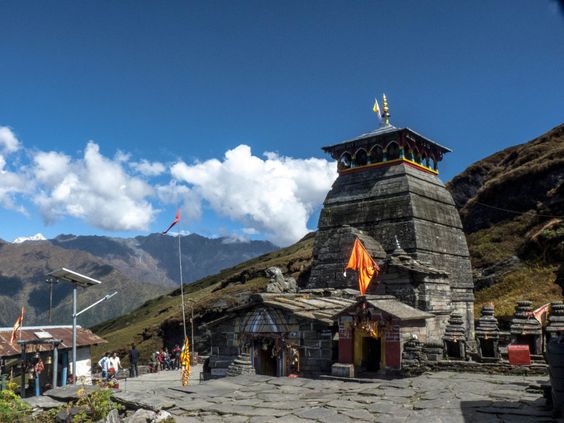 Tungnath temple is situated in Himalayan Range at a height of approximately 2700 meters. This region is covered with beautiful natural oaks, deodars and shrubs which make it a more charming trail. The trekking s about 3.5km long. Travellers can trek path to arrive at the Tungnath peak perched at 3680 meters.
Suitable for: adventurists and nature lovers
Best time for the trek: The best time is acknowledged, to be in the summers (May to June) due to pleasant weather and is easy to trail.
Baniyakund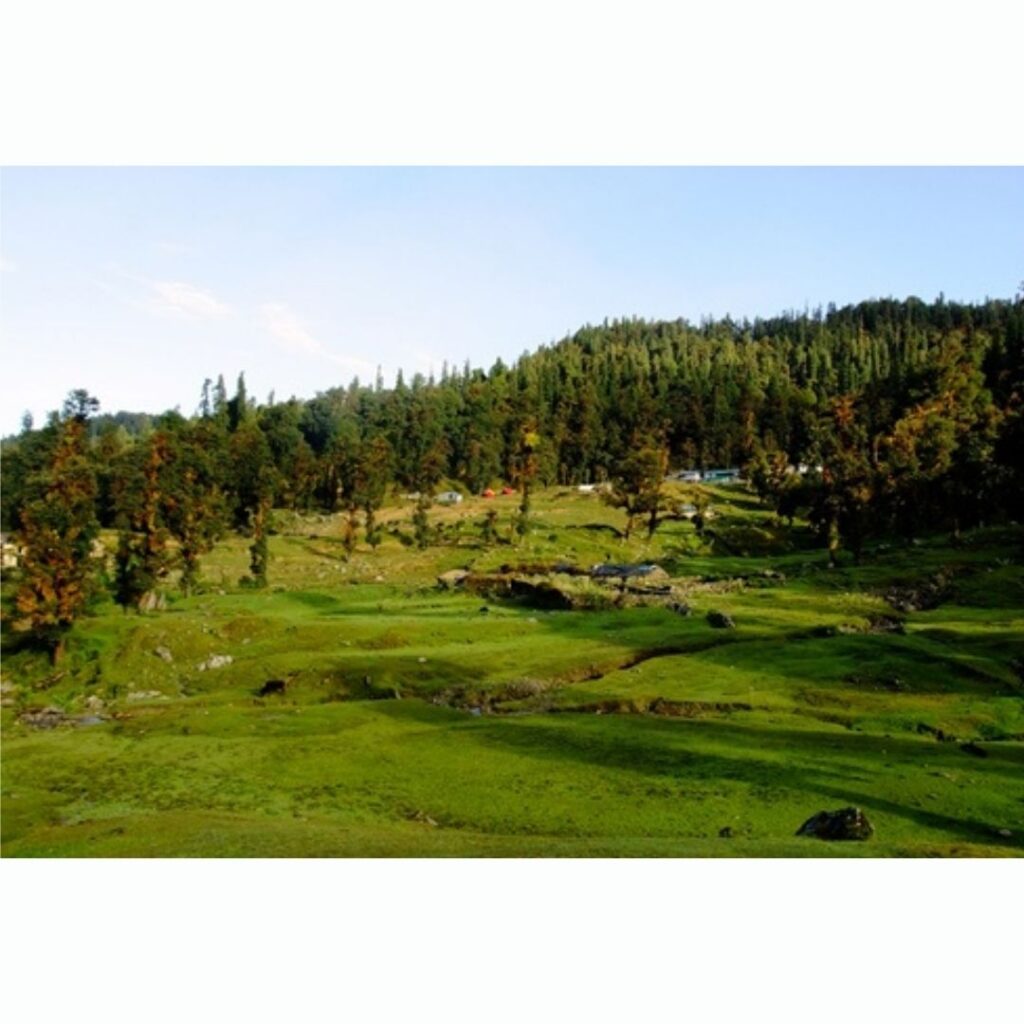 Cross the meadow and the stream and listen as the peaceful meadow, brings an inner peace upon you. Yes, we are talking about Baniyankund, located at a distance of 4 km from Chopta and is surrounded, by a few villages and it is usually a stopping point for those on the Tungnath Chandrashila trek.
It is also a perfect spot for bird-watching and also there are few shops present here that make it a convenient place to rest.
Suitable for: Trekkers, campers and bird watchers
Best Time to Visit: Summers and monsoons are the best time to visit the place.
Kanchula Korak Musk Deer Sanctuary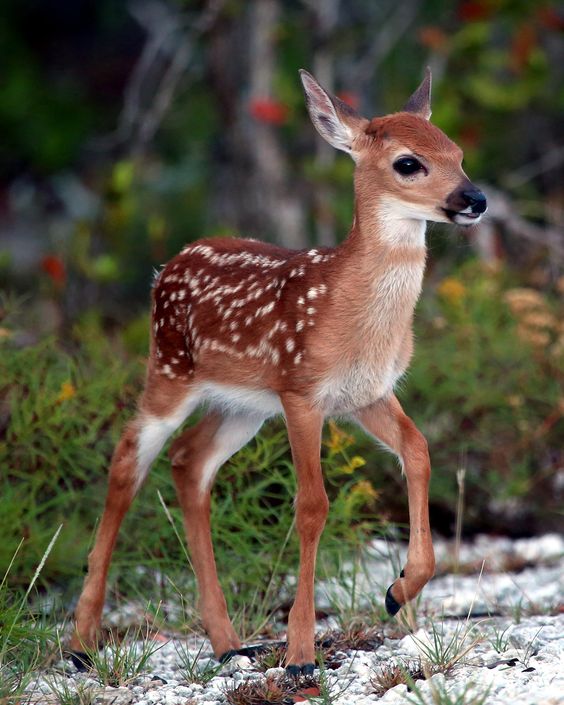 The Kanchula Korak Musk deer sanctuary is 7 kilometres away from chopta, as it covers an area of 5 square kilometres.
The sanctuary is covered, with variant rare, flowers that are mesmerising to your eyes. You can explore the rare Himalayan wildlife as a nature lover.
Suitable for: Animal lovers, bird watchers and photographers.
Cost: The tickets cost INR 50 for the Indian nationals while INR 300 for foreigners.
Best Time to Visit: This sanctuary is convenient to visit throughout the year.
Ukhimath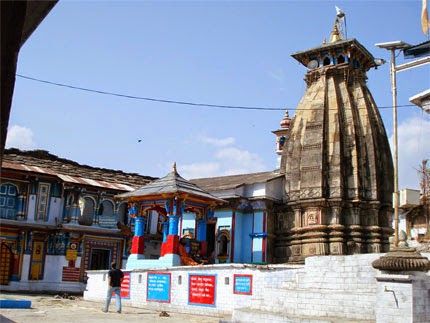 Ukhimath is a small village which is about 28km from chopta. It is famously called "the Winter Seat of Kedarnath". It is a great spot for mesmerising the colourful culture and vibrancy of the place through folklore, songs, and dances.
Suitable for: Travellers who want to explore
Best time to Visit: It is a pleasant place to visit throughout the year.
Deori Tal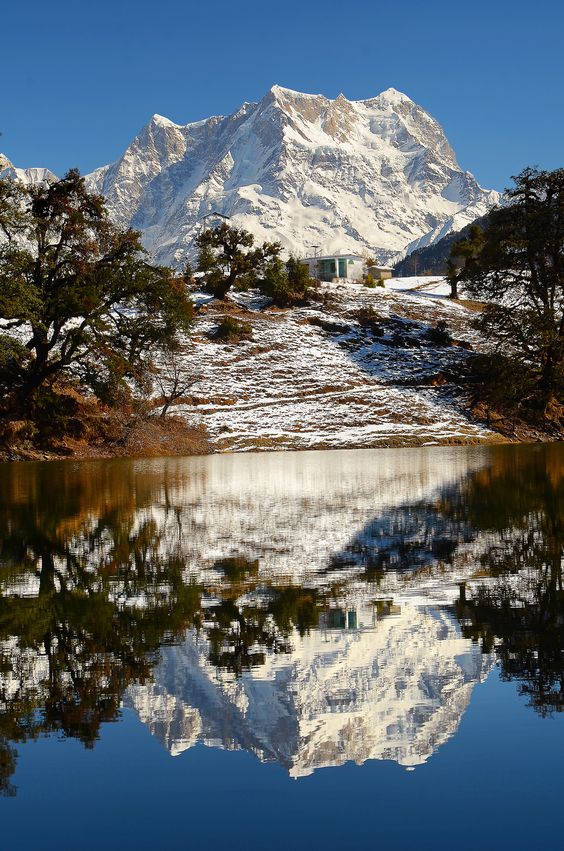 This is such a mesmerising place where you could dive into the mesmerising crystal clear water. Deoria Tal is the most popular tourist attraction for its enchanting view. It is surrounded by calm dense woods that appears to be sundry throughout. The lake is present at the base of CHaukhamba peaks which also includes the view of Neelkantha. This is also considered as the best place and a great site for bird watching. And is best for a camping site.
Suitable for: Campers, bird watchers and nature lovers
Best time to visit: Summers are the best times for this unpredictable trail.
Bisuri Tal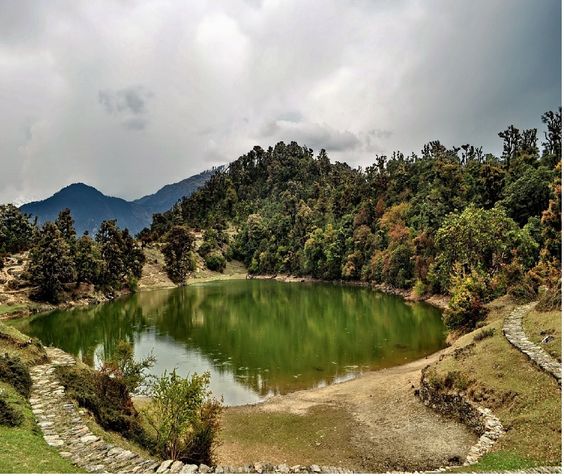 If you are searching for a peaceful place for adventurous things to do especially trekking. It is the highest point for a lake in the Chopta region which is located at an altitude of 4100 meters. Here you can be enjoying the lush greenery of the meadows or forests while trekking, camping, watching Himalayan wildlife.
Suitable for: Experienced trekkers
Best time to Visit: Summers and monsoon are the ideal time for the same.
Adventure & Activities in Chopta
Camping and Trekking
Yoga and Meditation
Bird Watching
Snow Trekking & Skiing
Rock climbing and Rappelling
Cycling, Nature Photography
Camping and Trekking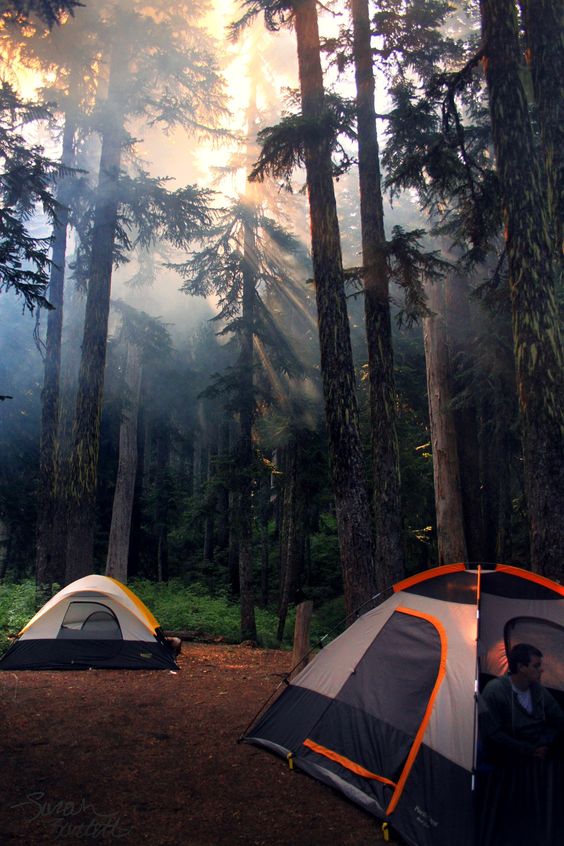 One of the best ways to explore the region is camping in Chopta which is full of adventures. This place is found to be the best place for adventure seekers and nature lovers. The place is full of natural beauty, greenery and snow-clad Himalayan peaks.
Chopta Camping Charges : ranges from INR 150 onwards
Yoga and Meditation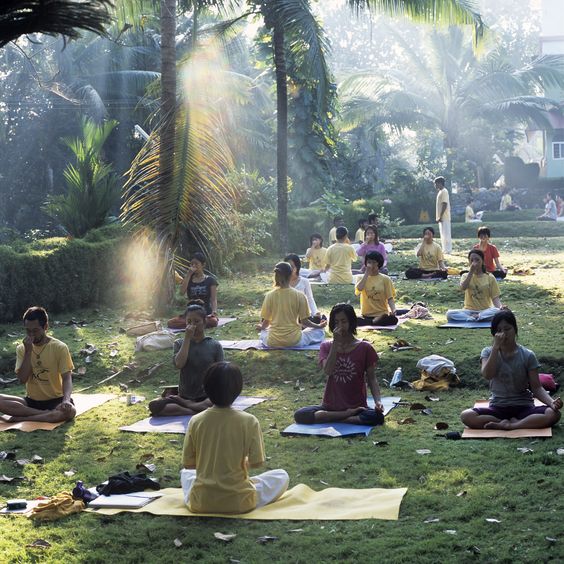 Due to its calm and peaceful environment, Chopta is a perfect getaway for Yoga and Meditation. The Yoda programmes combine of Yoga Asanas, meditation, trekking, Pranayams. Here you can breathe fresh air and mesmerise the true nature of Chopta.
Birdwatching is the most pleasant activity for a traveller and nature lover. There are plenty of birds with beautiful colourful feathers. Chopta Valley comes under Kedarnath wildlife sanctuary and has acclaimed the attraction of bird lovers all around the world.
1. Dugalbitta
2. Mandal Village
3. Makku Village (Makkumath)
4. En route Tungnath Trek
Snow Trekking & Skiing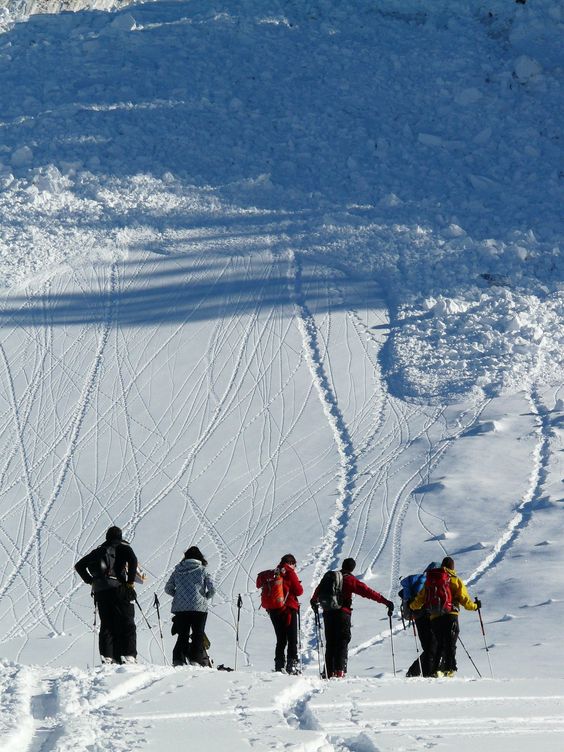 There is ample of snowfall in the meadows of chopta during winters. The place is found, to be the best place for SKiing and snow trekking.
Rock climbing and Rappelling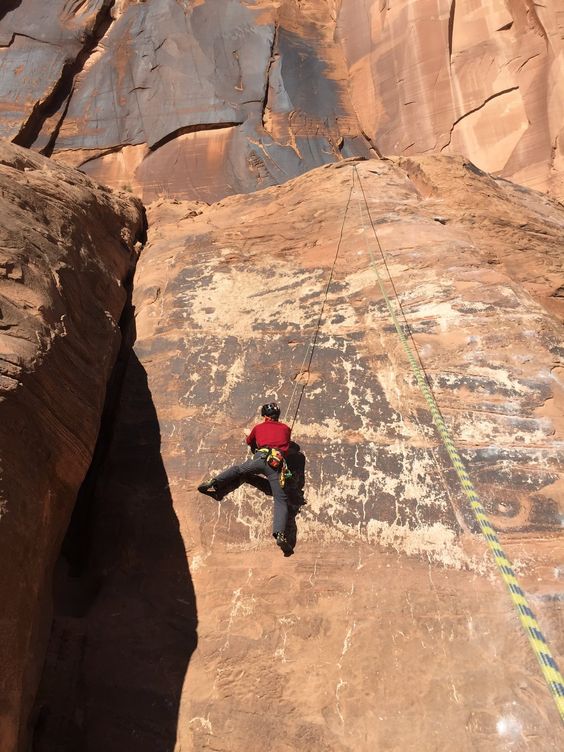 Duggalbitta provides a perfect opportunity for adventure enthusiasts who are interested in rock climbing and rappelling. Besides, you can learn about rappelling and rock climbing.
Rock climbing & rappelling charges: INR 300 onwards
Cycling, Nature Photography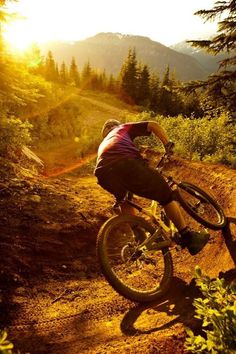 As the roads are beautiful well metaled and are fully covered with green and majestic views of snow-capped mountains. Chopta provides an adventurous trail for mountains bikers.
Trail 1: Chopta to Ukhimath (via Sari Village)
Total Distance: 30 km
Terrain: Downhill Road
Trail 2: Chopta to Makkumath to Bhiri
Total Distance: 40 km
Terrain: Downhill Road
Trail 3: Chopta to Gopeshwar (via Manal Village)
Total Distance: 35 km
Terrain: Downhill Road
Trail 4: Trek and Cycling (Tungnath to Chopta)
Tell us if this article Best Places To Visit Chopta The Mini Switzerland is helpful or not, you can give suggestions by commenting below. Also, share this share it with your friends on Social media.