Best Hydrating Face Mask: Oily skin and Dry Skin
After a long and tiring day, your face looks a withered face. It seems like all the charm has faded from your face. Not only this, even if you don't take proper sleep, your face also looks a bit tired. Facial fatigue causes many skin problems such as wrinkles, dark circles under the eyes, freckles and black spots. To remove facial fatigue, you have to use the best hydrating face mask that will make your face bloom. Therefore, it is necessary to keep your skin hydrated all day. Hydrating face masks will hydrate & revive your face.
Best Hydrating Face Mask
The best hydrating face mask will make your face tight, thus making the skin becomes fair and shiny. What is more important than all of these is that you should have a good night's sleep. We have brought you the best face mask for dehydrating skin that will work best on dry & sensitive skin, thus making your skin hydrated and glowy.
Garnier tissue face mask is a hydra bomb sheet Mask that is enriched with anti-oxidant pomegranate which provides your skin with deep hydration. It is the best face mask for dry skin. The mask intensely hydrates the skin and replenishes moisture. Use Garnier Hydra Bomb Sheet Mask if you have dry and dehydrated skin. The tissue mask has been dermatologically tested.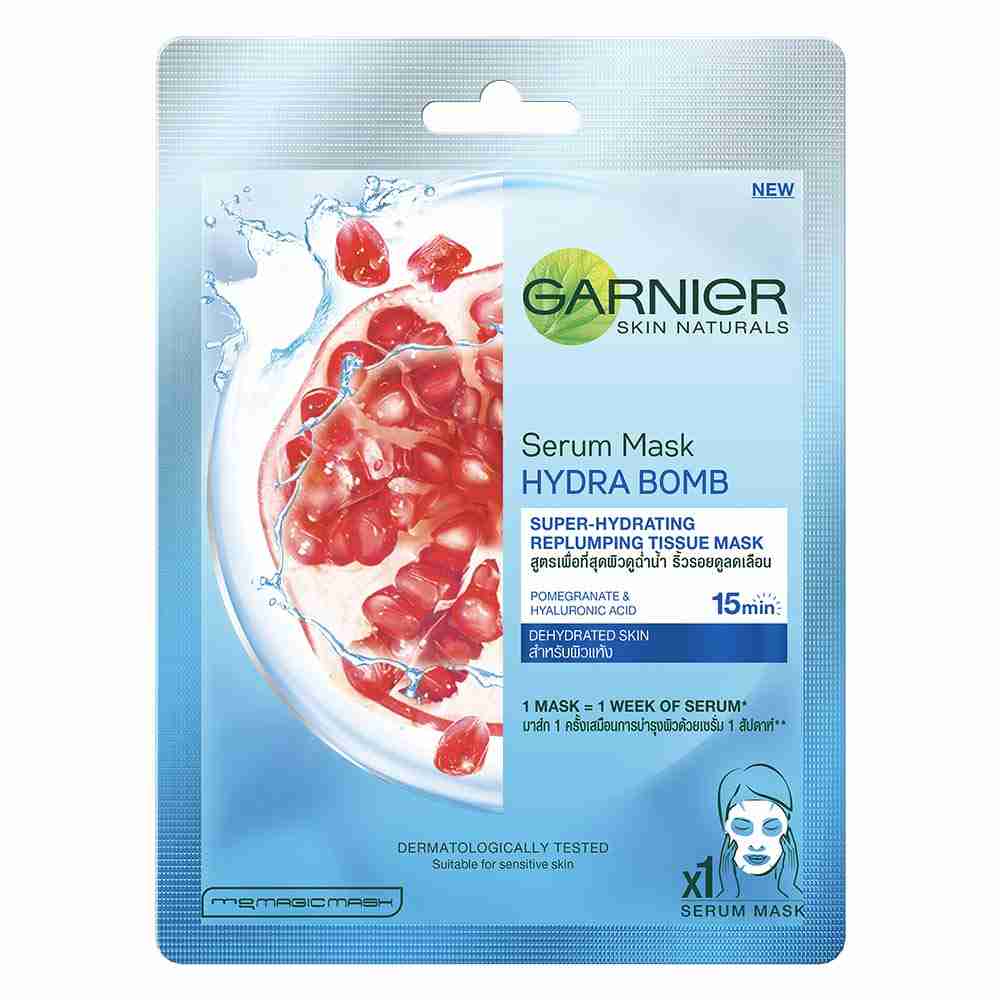 How to use
Unfold the mask. Apply on clean face with blue protective film facing outwards.
Now remove wrapper.
Adjust the mask according to your face. Leave it on for 15mins.
Remove mask and gently massage your face with the excess serum. For best results, use it once in a week.
The mask sheets transform your skin, fight signs of fatigue and lack of nutrition. This face mask will give your skin that extra glow. The sheet mask transforms your skin, with the nutrition of honey face mask and give your skin that extra glow.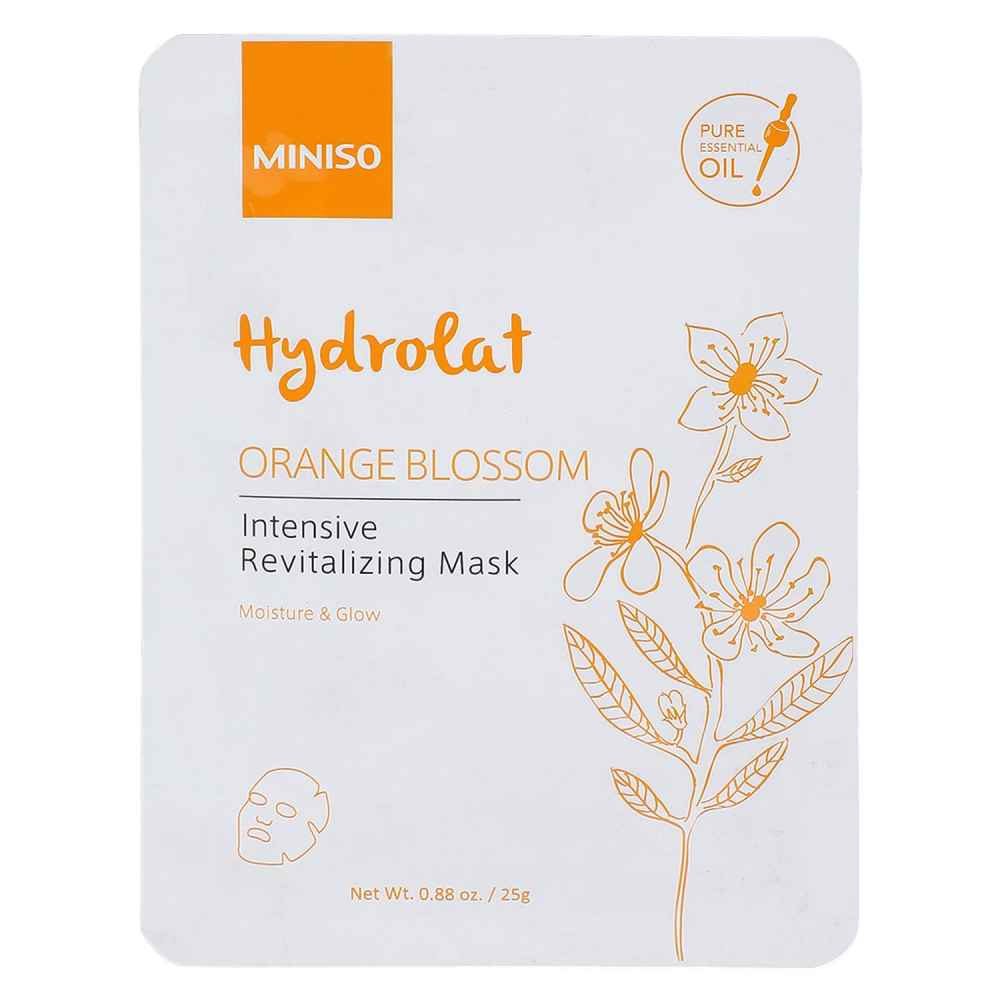 How to use:
Unfold the mask and adjust on your face contours accordingly.
Leave it for half n hour until it dries out.
Garnier Light Complete Sheet Mask is enriched with Lemon and Vitamin C Perfect for dehydrated and dull skin with spots and instantly hydrates and brightens skin in just 15 minutes. Garnier Sakura Mask is enriched with Japanese Sakura and will instantly hydrate giving it a pinkish glow in just 15 mins. This sheet mask has been dermatologically tested. Suitable for all skin types, including sensitive skin.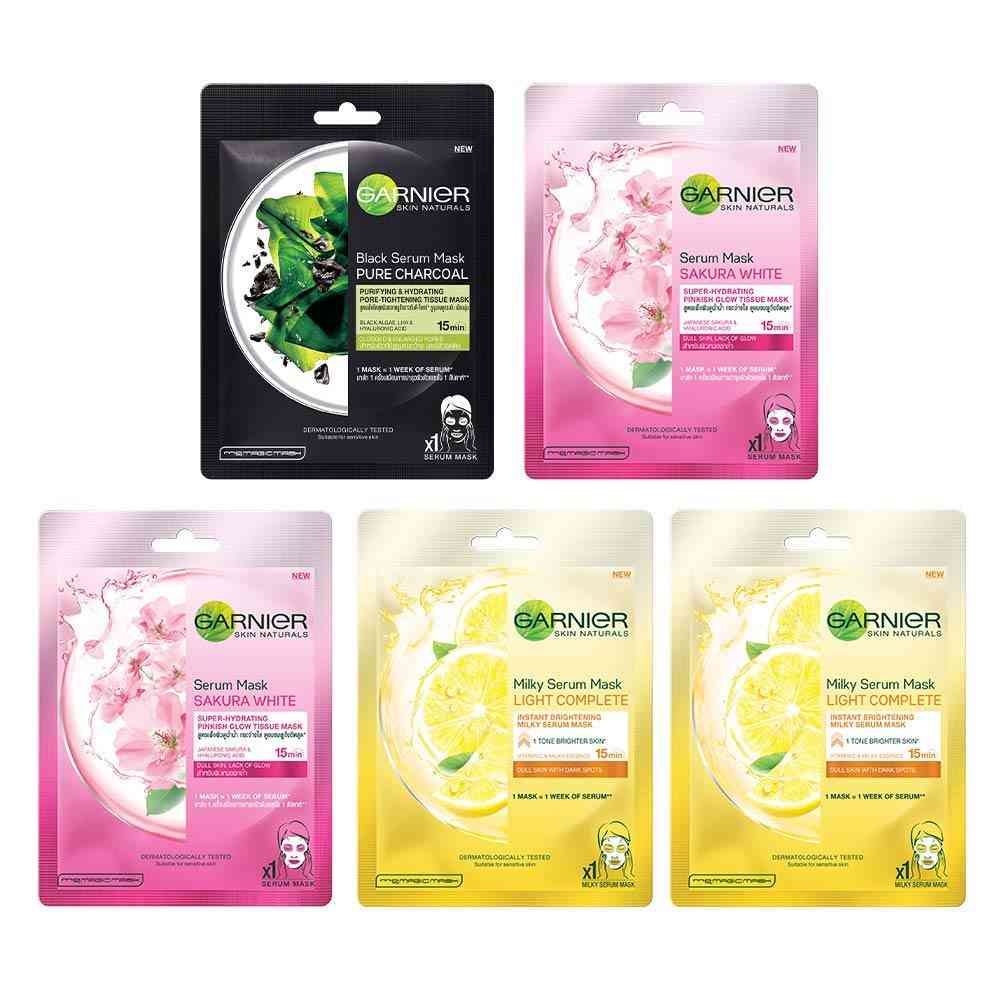 How to use:
Use one mask in a week for 15 minutes.
Kaya Youth Hydrating Face Mask is the perfect solution for an instant hydration boost to skin. It contains hydrolysed hyaluronic acid that deeply hydrates skin and locks in hydration for longer, helping cell renewal for younger skin. The Aloe Vera and cucumber extracts gently revive dull skin, provide intense hydration, soothe skin irritation thus leaving your skin with a healthy, lasting and hydrated look. This face sheet mask is developed by Dermatologists who are the trusted international skincare experts.
How to use
Now get fresh, well-hydrated and healthier-looking skin in just 15 minutes. Enriched with the goodness of pure aloe vera gel, it instantly hydrates skin and boosts cell renewal.
Unfold the mask & place on your face, leave it for 15 minutes.
Garnier introduces a hydrating mask that consists of vitamin c serum in a separate bottle with the dry tissue mask when you want to use it. This mask will immediately hydrate and brighten your skin giving it a radiant glow. This face mask is dermatologically tested.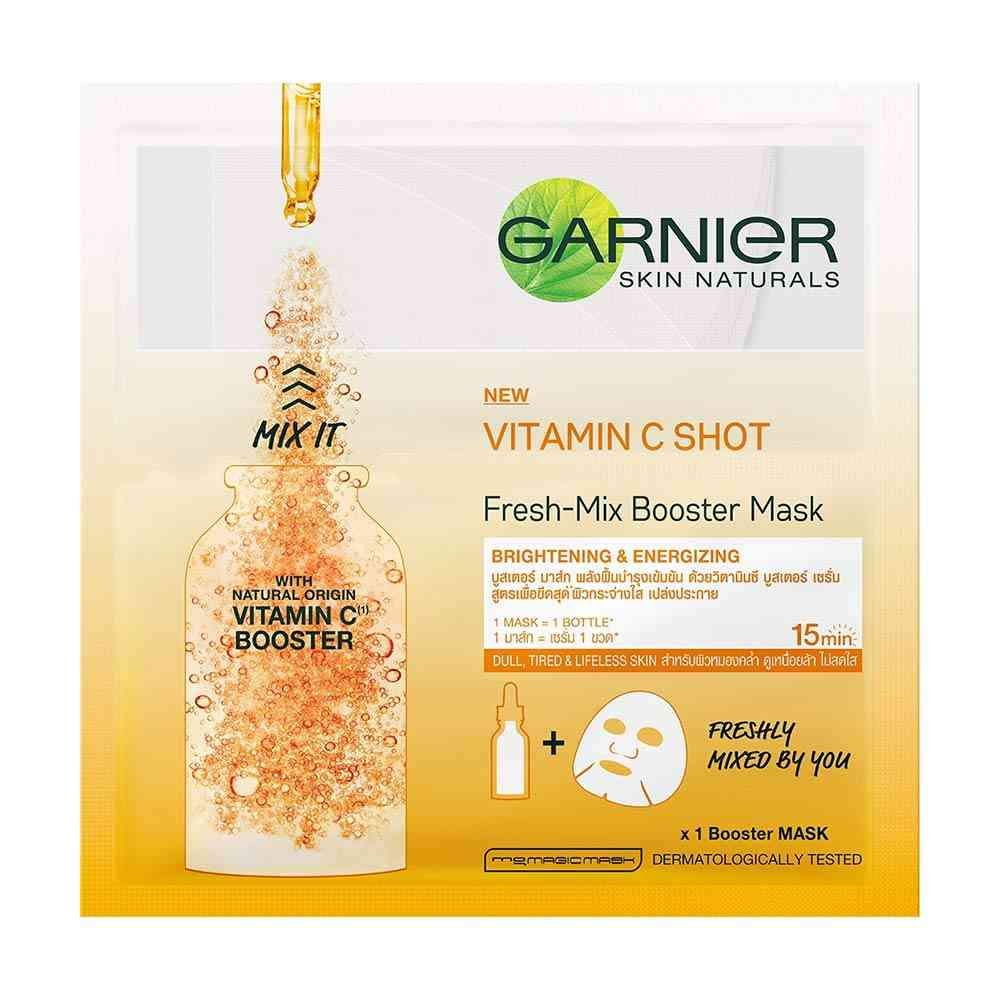 How to use :
Fold sachet inward as per the arrows and dotted lines. Then fold outwards following the arrows.
Push the liquid until the seal opens. Push all the liquid towards the tissue mask.
Open the sachet and apply the mask on clean face. Remove the mask after 15mins. Massage any excess serum on your skin.
It is an ultra-hydrating mask sheet line that provides the best solution to solve skin troubles. The Ultra Hydrating and Moisturizing Face Mask is your ultimate beauty saviour! This face mask features a light-as-air sheet that feels soft and weightless on the skin. It will ultimately treat your skin to it's best beautiful.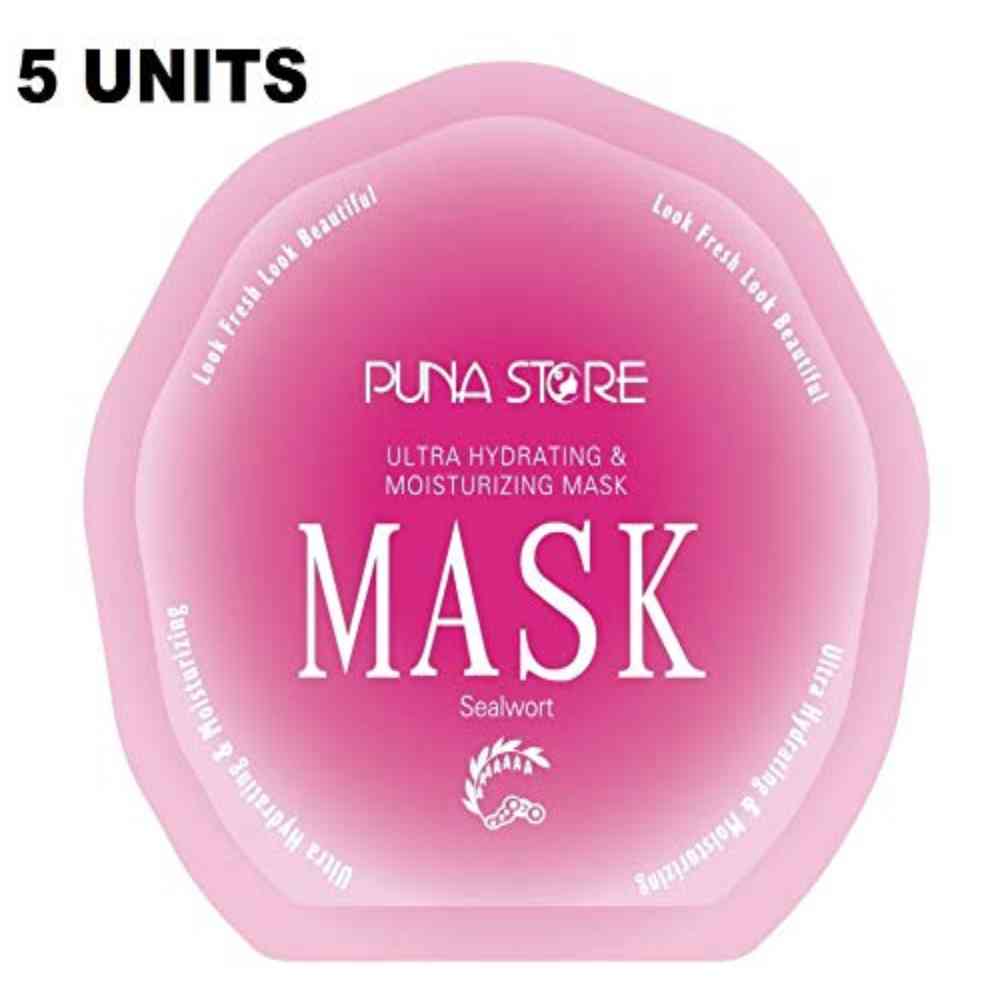 How to use:
?This is a natural face mask to make you look beautiful all day long.
Unwrap & unfold it and apply it on your face for 20 minutes. It makes your face soft and nourishing.
This face mask hydrates and nourishes skin to reduce signs of stress and exhaustion, while also reversing the damaging effects of UV rays, pollution and smoke. This mask plumps up skin with water and removes tiredness and reduce puffiness and dullness. It works well overnight to give skin the much-needed rest and hydration so that you wake up a plump, supple-looking skin.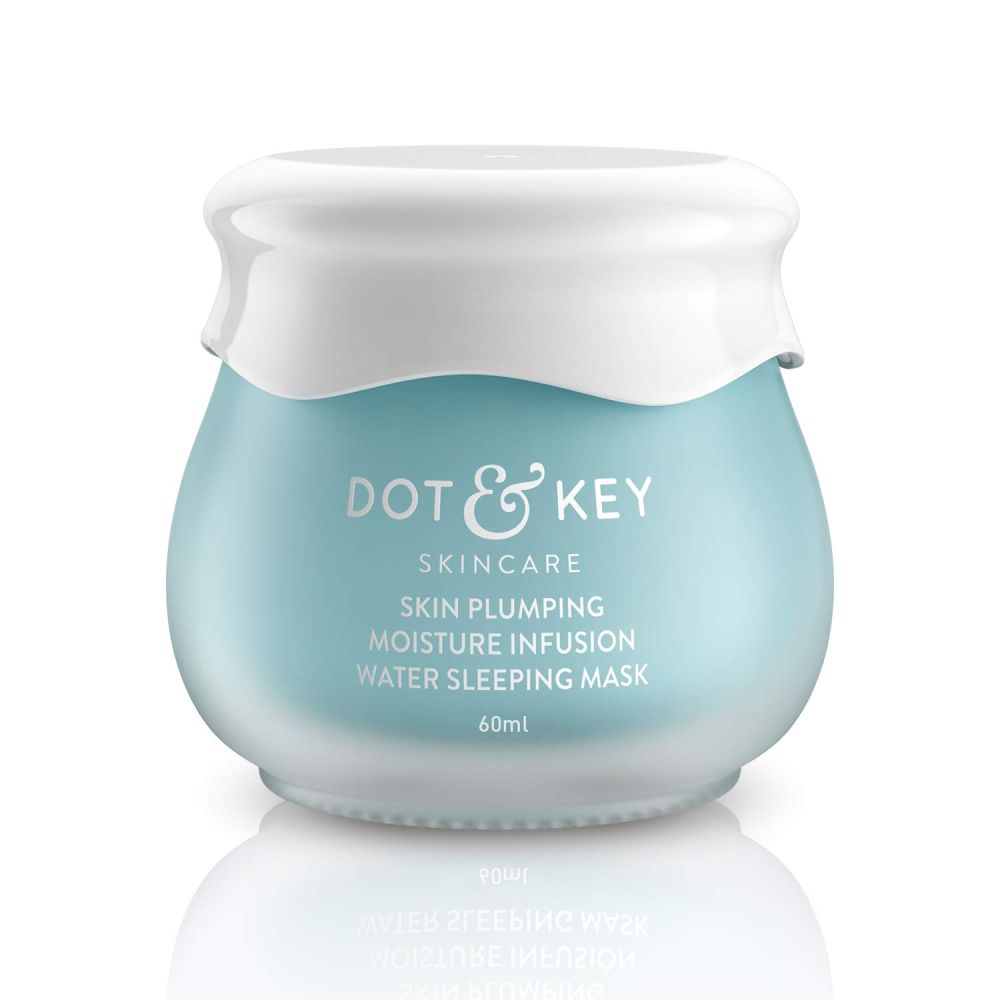 How to use:
Scoop out a generous amount and massage onto cleansed face and neck.
Leave on overnight for deep hydration.
Rinse off in the morning.
Can be used nightly, as the final step of your bedtime routine.
This face mask contains gold Mica that brings clarity and golden glow to the skin. It also has an exfoliating and polishing action that refines pores and reduces puffiness. Suits all skin types and revives your tired skin and brightens your complexion.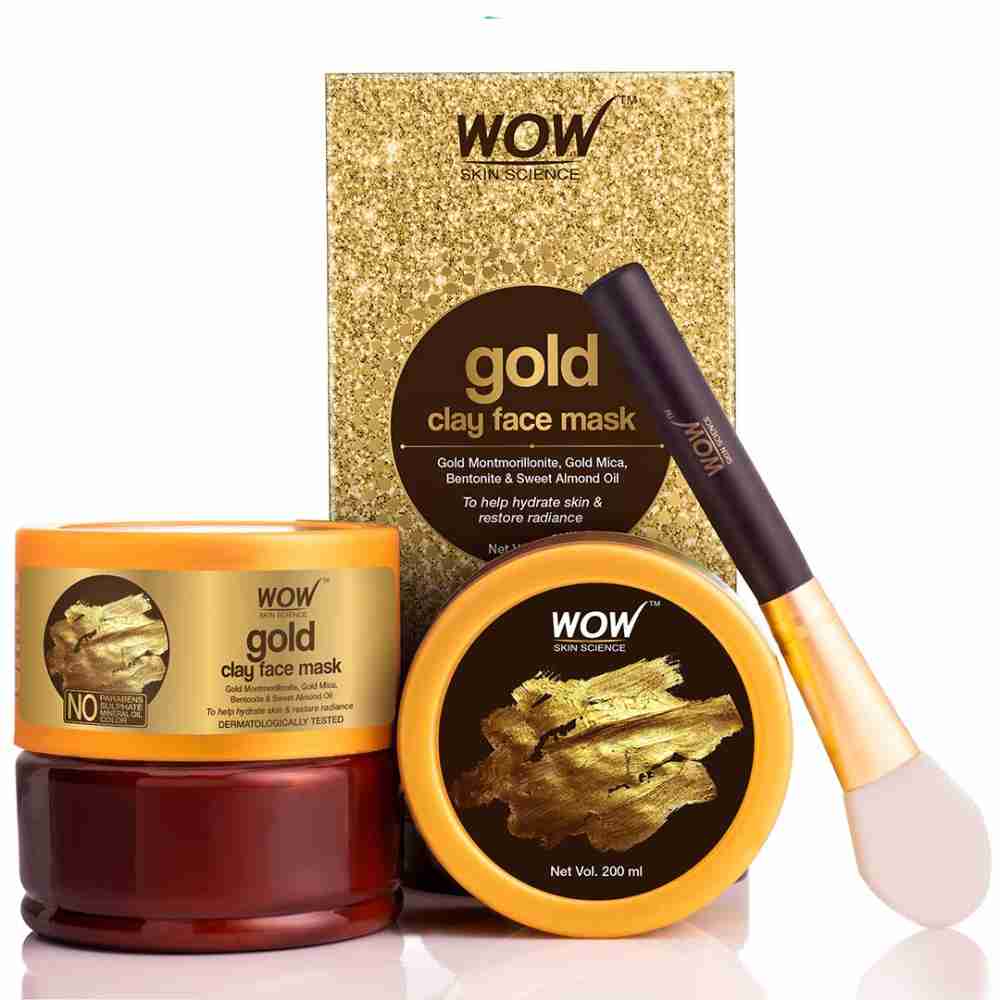 How to use:
Wash your face.
With the help of the brush gently apply wow skin hydrating face mask on your face, avoiding eyes and lips.
Leave it for half n hour until it dries out.
The hydra fresh genius sleeping night mask has an innovative gel-like texture which breaks into water upon gentle application, penetrating deeply into the skin for quick absorption. It works overnight to give you hydrated, nourished, more radiant skin by morning.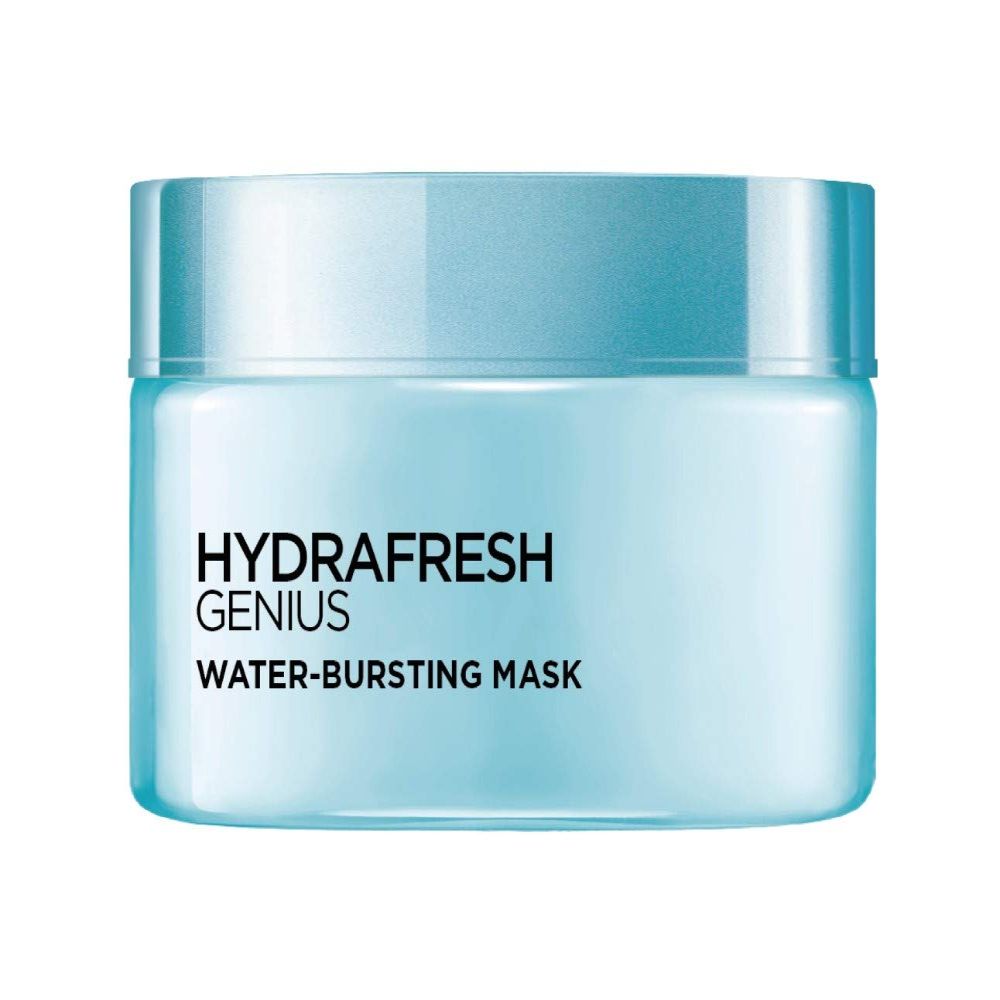 How to use:
Apply a thin layer on cleansed face and neck before sleeping, avoid eye contour and around lips.
Leave it for half n hour until it dries the rinse it off.
Brazilian clay closes pores & deep Repair, Mineral clay face mask best for sensitive skin and acne-prone skin. It soothes sunburn and de-tan the skin. It is enriched with skin repair properties of baobab, potato, Chandan, jaiphal. Helps in removing skin waste, impurities and dead skin cells. This face mask is natural & Certified Toxin Free Dermatologically Tested Hypoallergenic Free from Sulfates & Paraben.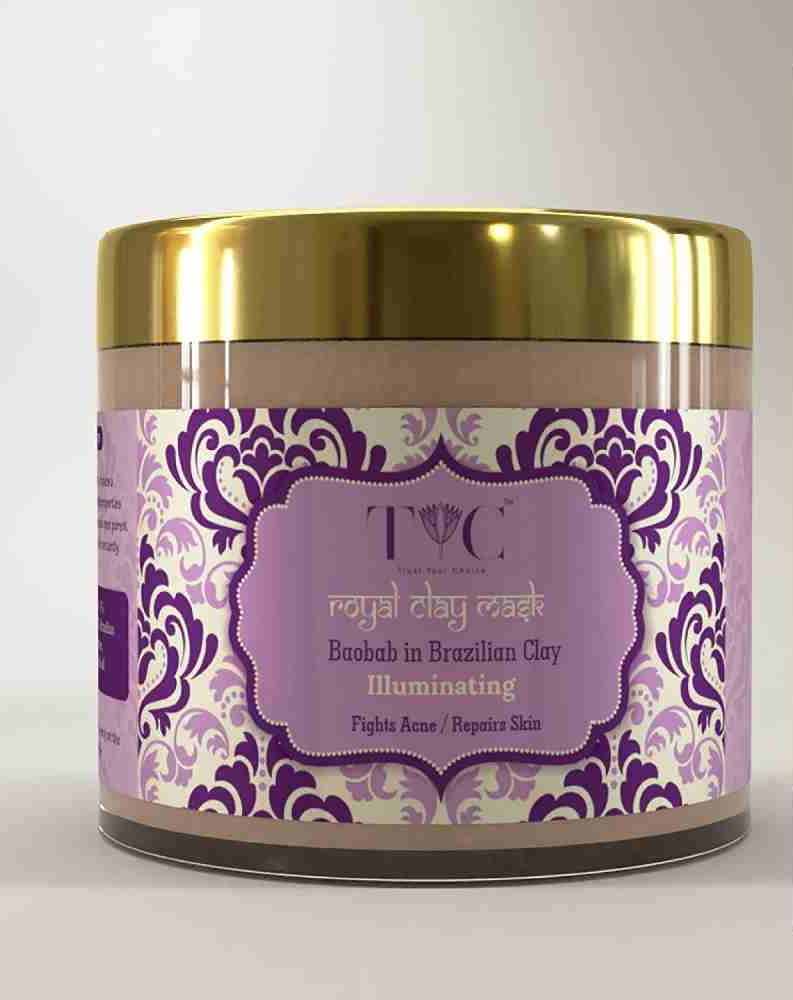 How to use:
Apply a thin layer on cleansed face and neck before sleeping, avoid eye contour and around lips.
Leave it for half n hour until it dries the rinse it off.
Sugar aquaholic water boost mask contains inorganic nutrients to boost hydration. It provides deep hydration, retains moisture, smoothens & plumps skin. It maintains a positive soil-moisture balance and is perfect for keeping your skin healthy & radiant.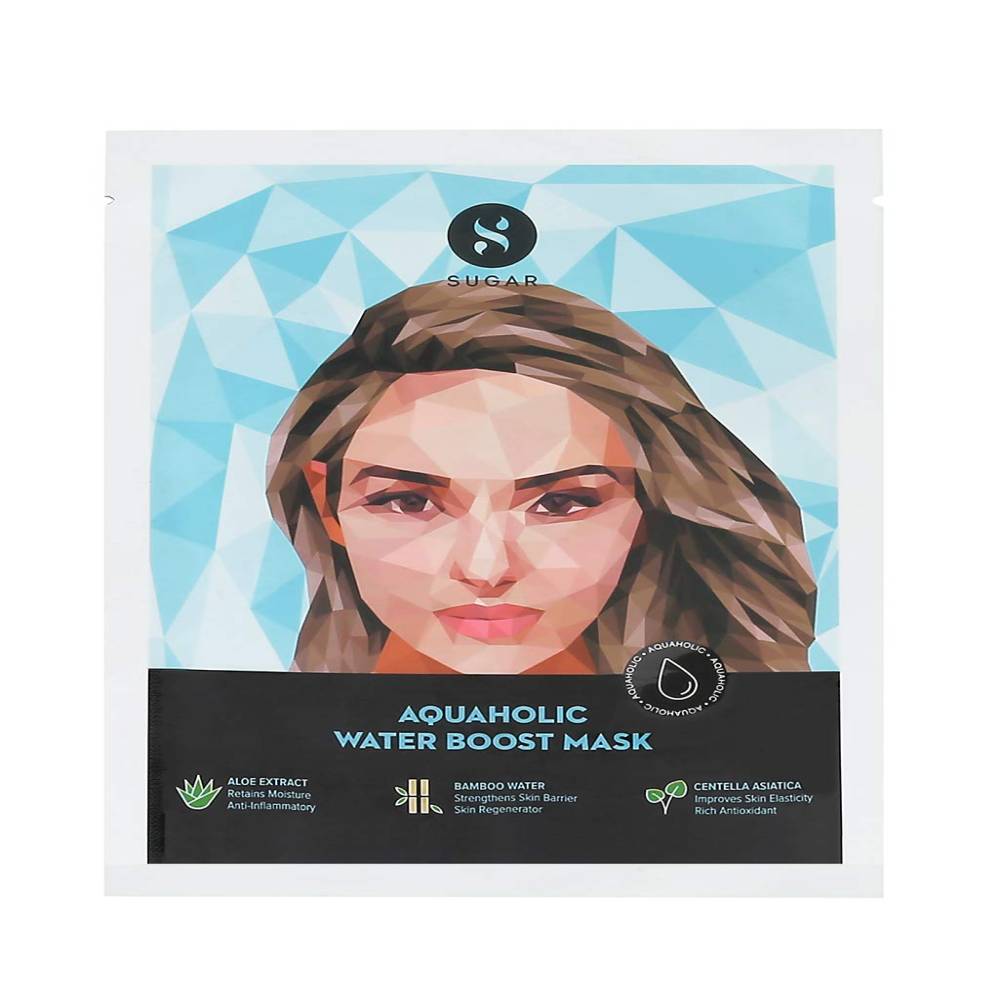 How to use:
Wash your face and use a skin toner.
Unseal the mask and apply it on your face.
Keep the mask on for 15-20 minutes.
Now remove the mask and gently massage the remaining essence until absorbed well. For best results use it 2-3 times a week & suits all skin types.
A sheet mask infused with wine to help give you hydrated and supple skin in a couple of minutes. This hydrating face mask helps retain water content in your skin, rejuvenates it and also improves skin elasticity, thus leaving your skin youthful and radiant.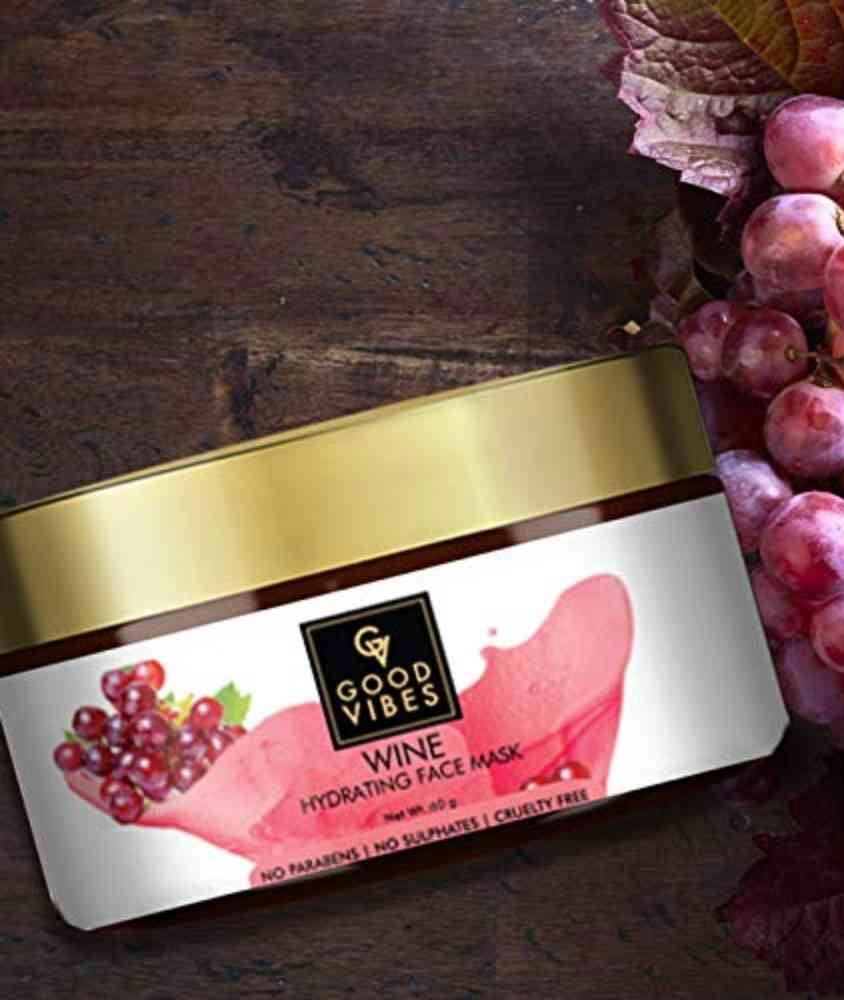 How to use:
Cleanse and tone your face. Take the required amount of Face Mask.
Apply it evenly and generously on the face. Leave it on for 15-20 mins.
Rinse off with water and pat dry
Hopefully, the article Best Hydrating Face Mask listed above will rejuvenate your skin & make your makeup experience easier. For any query simply comment on the comment box.