Best Family Vacation Spots in India to Visit after the Lockdown
We're sure a large number of people miss spending time outside with their family and friends now that the lockdown has been in place in some way or another for several months. We'll look at the best family vacation spots in India to visit after the lockdown in this article.
Going on a trip is a rejuvenating experience for your mental health that allows you to keep up with your life while still providing you with a new perspective on how to live a safe and peaceful life.
Here is a list of places where you can enjoy your time and vacation with your family and friends.
Ajanta and Ellora Caves of Maharashtra will give you calm and historical vibe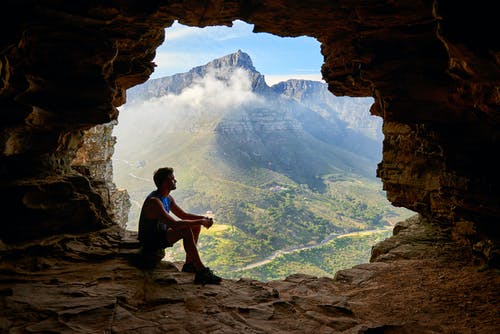 These centuries-old caves, one of India's most popular collections of caves, is one of the best holiday destinations in the country. The Ajanta caves, located in Aurangabad, Maharashtra, contain ancient Buddhist monasteries and worship rooms, as well as rock-cut Buddha statues, revealing India's unique relationship with the faith. According to historians, the caves were used as a stopover by monks and traders. The wall painting on display here is thought to be one of India's oldest ancient wall paintings. The Ellora caves, located 100 kilometers from Ajanta, contain Buddhist, Hindu, and Jain artwork and monuments.
Kaas Plateau of Maharashtra has the most beautiful view to get your pictures clicked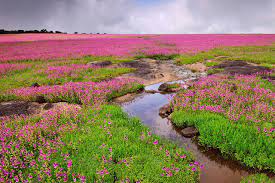 Kaas Pathar, as it is known locally, is a UNESCO World Natural Heritage Site in Maharashtra. From August to September, the main draw of this picturesque destination is the blooming of natural wildflowers and butterflies. Kaas is thought to have over 850 plant species, according to naturalists. Shrubs, orchids, shrubs like the Karvy, and carnivorous plants like Drosera Indica are among them. The vivid meadows can leave an indelible mark on your mind. You may also opt to chill at Kaas Lake or to observe Vajrai Waterfall from afar.
We couldn't leave the "queen of hills" off the list because it'll give you all the chills.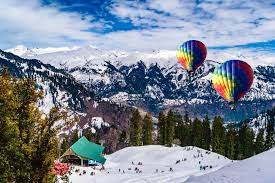 Manali is unquestionably one of India's most popular summer destinations, having been dubbed the "queen of hills" for a reason. Snow-capped mountain peaks and lush greenery nourished by the Beas River surround the charming area. It is undeniably a backpacker's paradise.
We also have the other "queen of hills" as an option.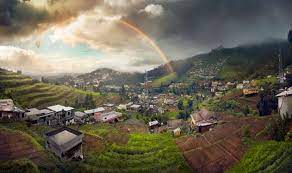 Ooty, the Queen of Hill Stations, is one of the most amazing and coolest places in India to visit in May, as the weather is ideal for visiting the town's many tourist attractions. The hill station has a lot to do, from huge green patches to stunning parks, impressive mountain views, and fun weather.
The next destination is Kasauli, where a weekend trip will suffice to lift your spirits.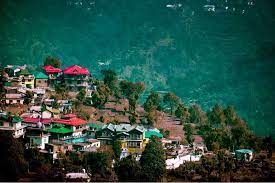 This hill station is one of Chandigarh's most famous weekend getaways. A picturesque forest of cedar trees, plants, and pines surround the property. The Victorian heritage is still visible in Kasauli's houses, which became famous with British officials after 1947. Sunset Point, Timber Trail, Monkey Point, and the Baptist Church are the main attractions of this hill station. Though the peak tourist season for this destination is from May to July, you can also visit from October to November.
Last but not least, there's Ladakh, a chilly and white open region near mountains where all you want to do is go on bike trips with your friends.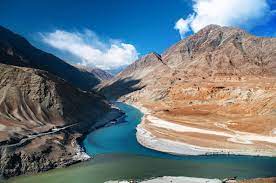 During the summer, Ladakh is a must-see destination. If you haven't been there yet, you're missing out on something truly spectacular. The earthy hill-scape of Ladakh, a high altitude cold desert, adds color to the hues of the blue sky and makes this place a sight to behold for visitors. In Ladakh, you'll find picture-perfect gompas and whitewashed stupas where you can take some Instagram-worthy photos.