Best Face Wash For All Skin Types
Pampering your skin begins with taking care of it. And, the most essential and primary step in skin care is cleansing. To keep your face clean & pampered and to keep it away from dust, you use a face wash. But even after many times, the skin does not look clean, oil-free. It's because you haven't chosen the best face wash. There are, various face wash made for different types of skin, but we are going to tell you about those facewashes who are made, for all skin types. So there is no need to worry, to find out the special face wash for your skin. Washing the face with a product that is not right for the skin can cause an effect on our skin.
Today, whether men and women, everyone is using a face wash. The facial skin is most sensitive, so it needs care. But you must, choose the right face wash according to your skin. Today we are going to tell you about some face wash which are best for all skin types.
he Dermafique Acne Avert [Cleansing Mousse] is enriched with a Bio-Intel system that disrupts Biofilms formed by acne-causing bacteria.It also unclogs pores, clears excess oil, helps heal blemishes and reduces the occurrence of fresh acne to improve the skins appearance.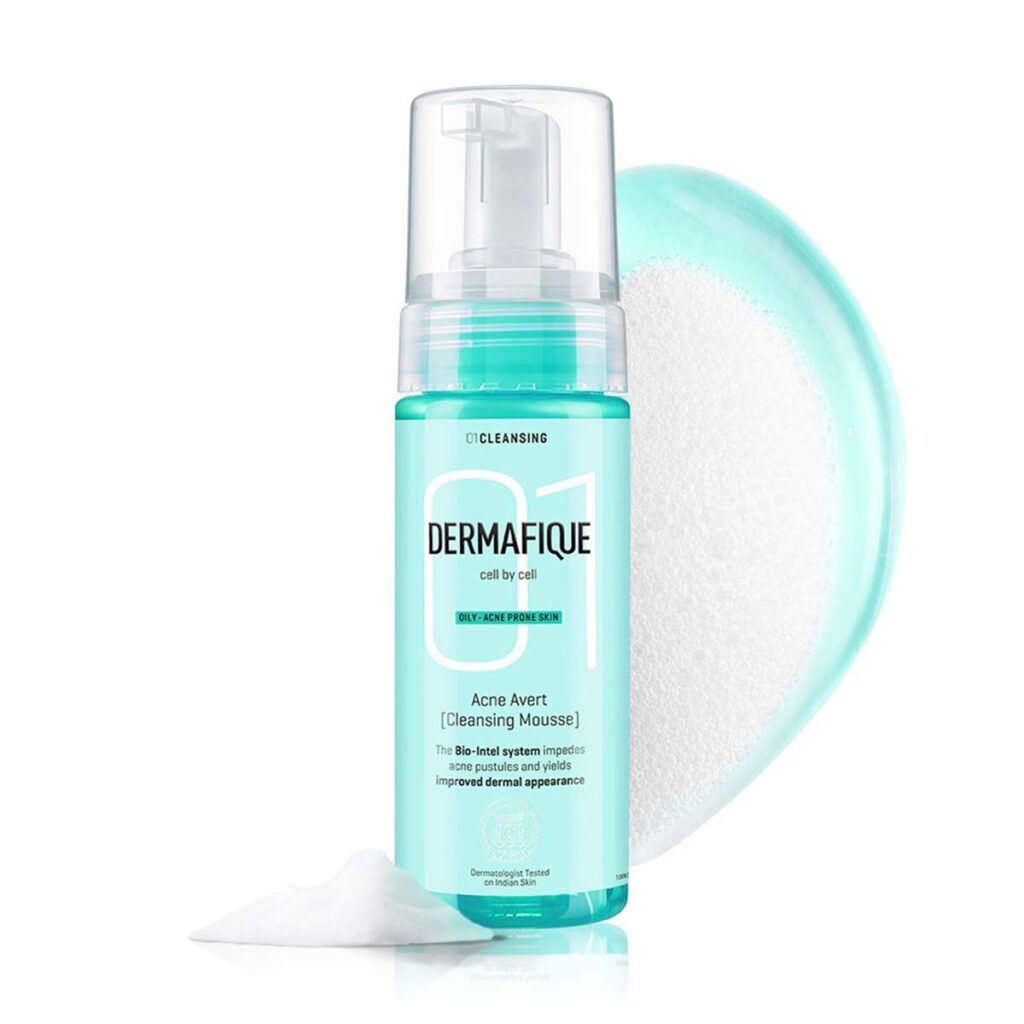 Key Benefits:
Detoxifies Skin
Reduces Fine Lines
Brightens & Enhances skin complexion
Repairs blemishes
Repairs skin pigmentation
Retains Hydration
Controls Excess oil
It has Powerful Anti Oxidants and Anti - bacterial properties which Naturally Controls Sebum, It keeps your skin germ free and repairs the dead tissues. Green Tea also slows down skin ageing & protects from the harsh sun.
Key Benefits:
Removes Sebum
Dead skin
Gel with foam
Mildly, acidic cleanser
Contains Jeju pine needle extract
A shimmering foam-based cleanser that leaves your skin brighter and fresher. Its fresh orange fragrance awakens your senses & skin awakening complex removes dullness. Multi-vitamins in the product help detoxify and rejuvenate skin cells giving you hydrated, glowing and refreshed skin.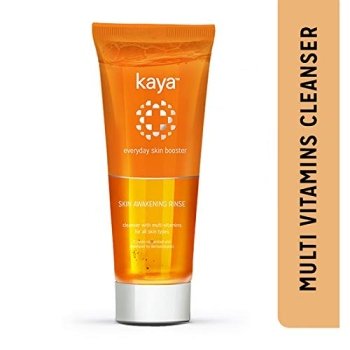 Key Benefits:
A multi-vitamin cleanser
Wash your makeup and impurities
Rejuvenate tired skin
This fresh-foaming, 100% soap-free antibacterial cleansing gel is blended, with extracts of neem leaves, Rtha and Kulanjan to remove impurities, prevent pimples and purify the complexion for clear, soft and pimple-free skin.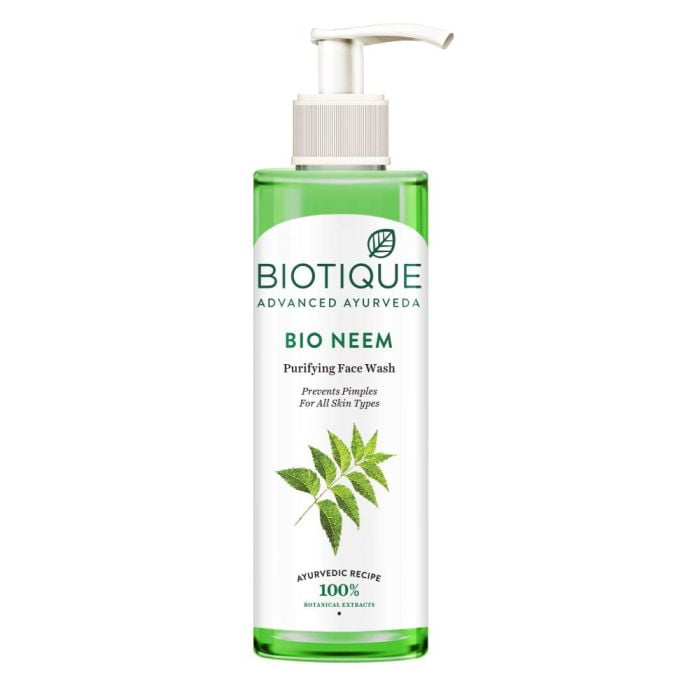 Key Benefits:
Remove impurities
Prevents pimples
Cleanse face deeply
The face wash brings brightness and radiance to your complexion with wow skin science vitamin c brightening gel face wash. It comes enriched with extracts of mulberry & liquorice, vitamin c, and essential oils of lemon & orange. Vitamin c brightens the complexion and also promotes collagen synthesis under the skin to reduce fine lines and boost youthful suppleness. Mulberry & liquorice extracts are present in this face wash which acts as face lighteners.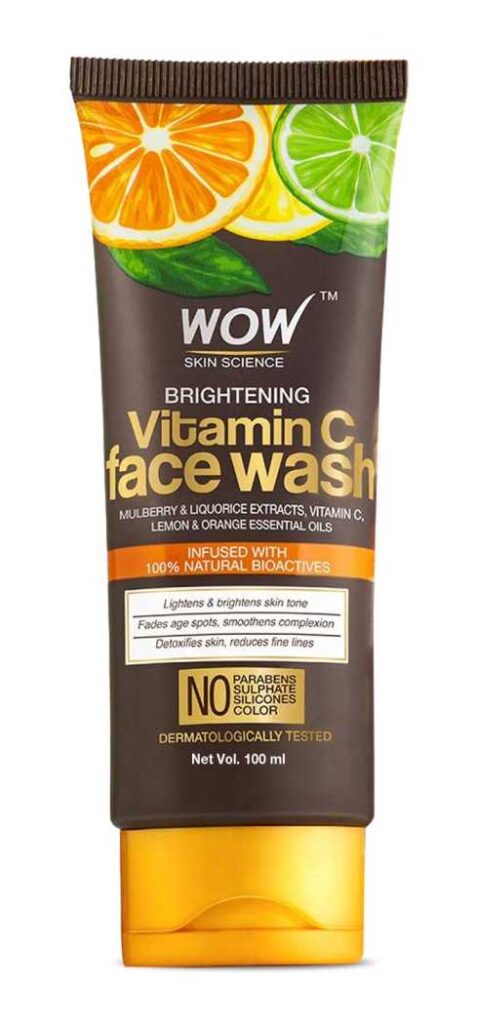 Key Benefits:
Brightens skin
Reduces fine lines
Retains hydration
Controls excess oil
Improves skin texture
eliminates dead skin
This Face Wash gently removes dirt, excess oil, and impurities, leaving your skin feeling clean and refreshed. It combines the powerful antioxidant protection and most effective ingredients of Vitamin C, which brightens and smooths the skin for a more radiant and youthful complexion.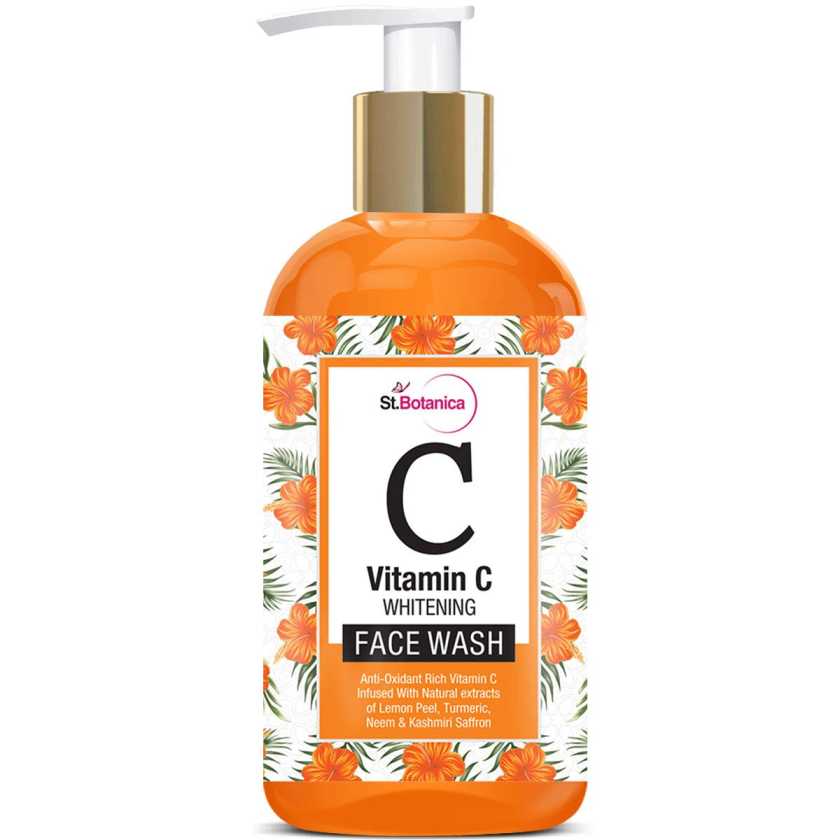 Key Benefits:
Lifts away dirt, excess oil, impurities
Boose, lift & shine skin
Refines skin texture
keeps the skin hydrated
Gentle Beast's premium activated charcoal face wash is made both for men and women is the solution to many of your facial care problems. Such as environmental pollutants, poor nutrition, and stress have affected your skin bad and this face wash will fix all your issues.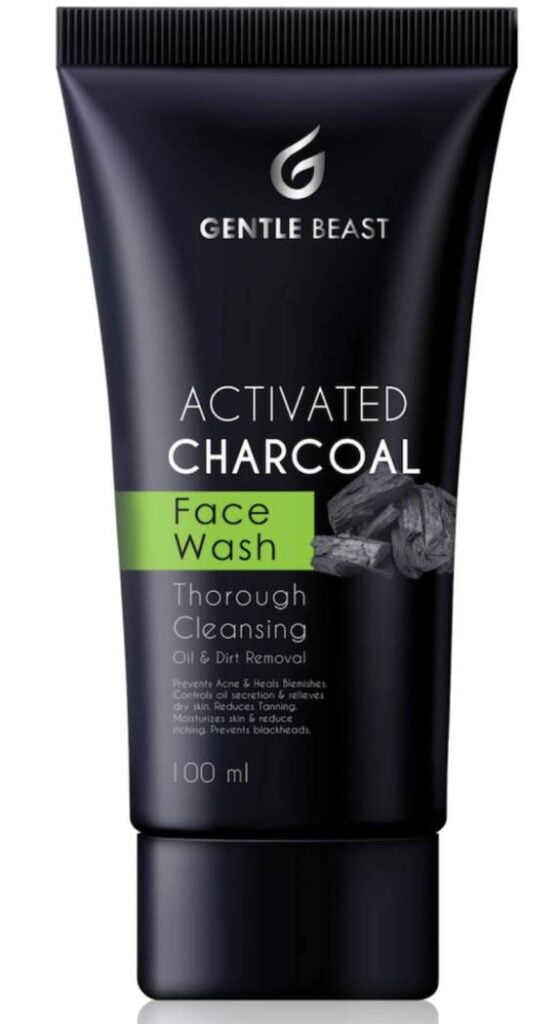 Key Benefits:
Reduces skin Irritation
Heals blemishes
Cures Acne
Prevent Blackheads
Protects skin from pollutants
Revives dry skin
This face was will assist you in achieving a healthy skin, Bella Vita Organic brings you its mind-boggling, multifaceted vitamin c face wash. For addressing the variety of concerns like acne, collagen levels, pigmentation, blemishes, skin elasticity and tanning among the others, this vitamin c rich, sanitizing face wash is the right choice for all skin types.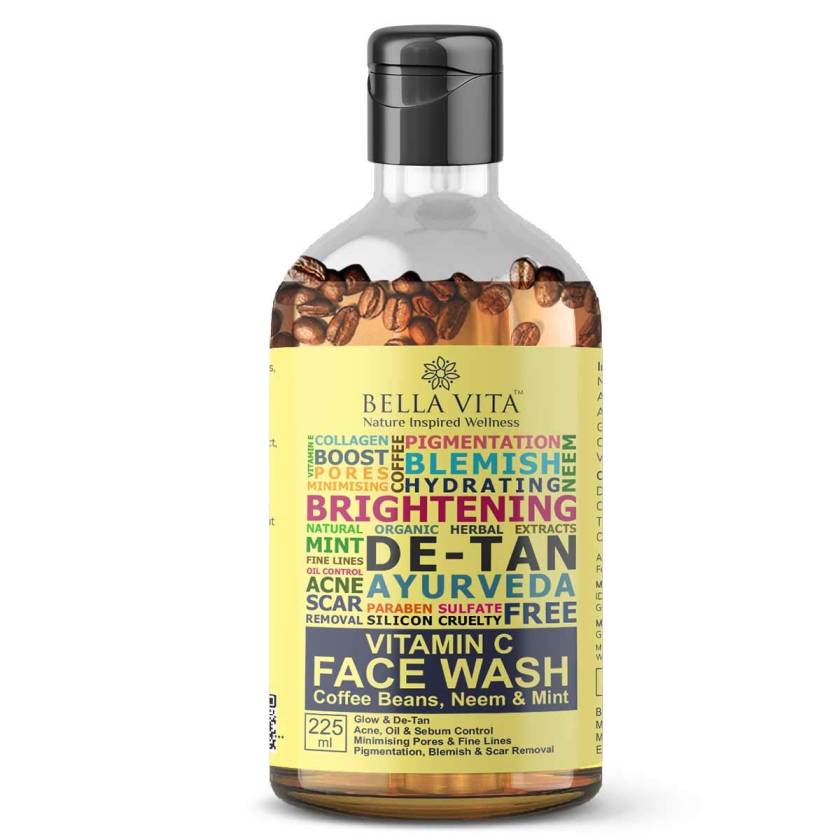 Key Benefits:
Deep cleansing, nutrition and hydration
Paraben and sulfate-free
Remove impurities and tightening the skin.
Hydrates the skin
Control oil & acne
Made from charcoal extracts, it pulls out dirt and toxins from deep within and give you a squeaky clean face. Clean pores mean no-blackheads and acne. This face wash is powered, with the benefits of activated charcoal which is a natural detoxifier for your skin.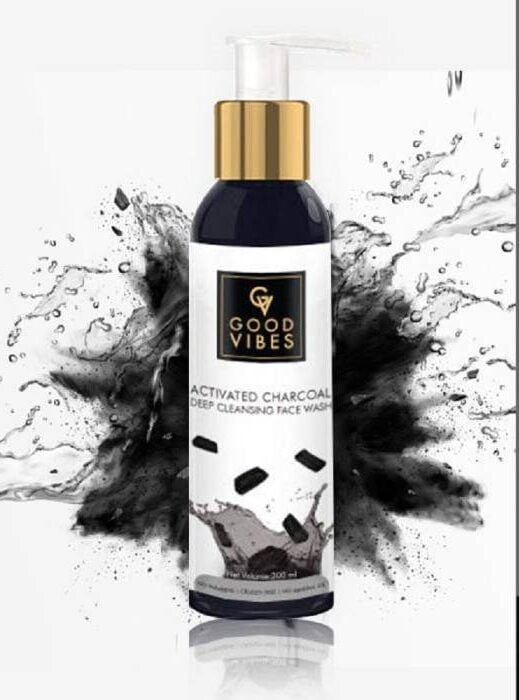 Key Benefits:
Removes skin impurities
Unclogs pores
Deeply cleanses skin
Boost your face with freshness daily with MCaffeine Naked and Raw Coffee Face Wash - a pure cleansing formula full of pure Arabica coffee and exotic white waterlilies. MCaffeine Coffee Facewash removes excess oil and dirt and relieves facial lethargy. There is a natural foaming formula which is SLS and paraben-free.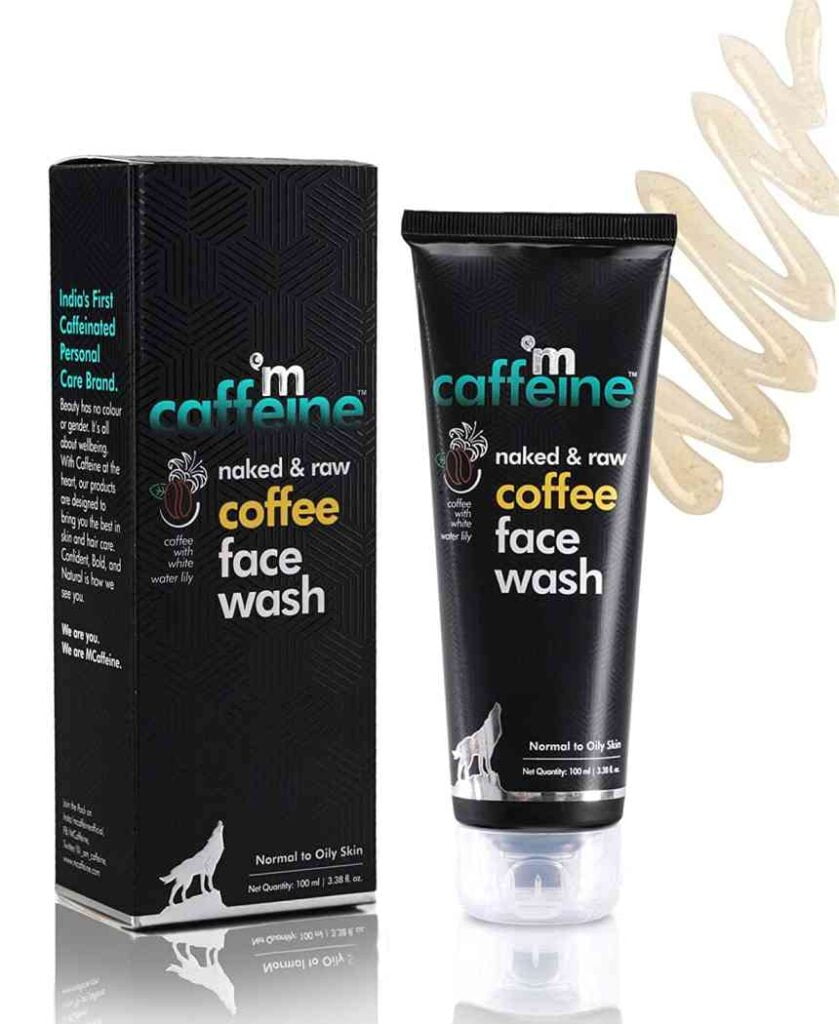 Key Benefits:
Deep cleanses
Remove dirt, excess oil, pollutant & dirt
Even tones skin
Gives a boost of freshness
Reduce Pigmentation
Younger looking, fresh skin
It removes oil and dirt from the face completely. Brightens the face and makes skin soft and smooth. It doesn't dry out the skin and gives a fresh feeling. Suitable for all skin types. The consistency is gel-like with black beads, it almost looks like kiwi pulp. A small amount is enough to cleanse the face and neck properly. It lathers very well.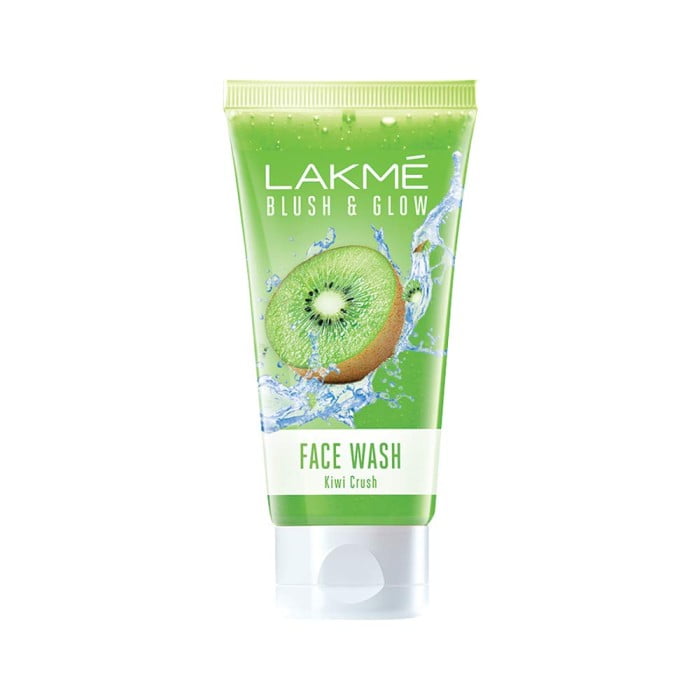 Key Benefits:
100% real kiwi extract
Gently removes impurities
A delicious fruity fragrance
This article is meant for an informational purpose, not for medicational advice. Tell us if this blog Best Face Wash For All Skin Type is helpful or not, you can give suggestions by commenting below. Also, share this share it with your friends on Social media