14 Best Chinese restaurants in Mumbai
Mumbai considers its cuisine seriously, and its fascination with Chinese cuisine is unrivaled. We Indians have a wide variety of Chinese cuisines to choose from, including roadside Chalu Chinese, Hakka Chinese, and authentic Chinese cuisine. And none of it even comes close to the standard Chinese cuisine.
We've compiled a list of restaurants that serve authentic Chinese cuisine that will transport you to Beijing!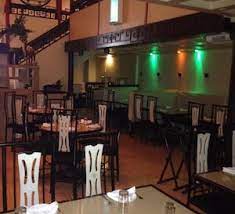 Lings Pavillion, Fort
This one is for all the seafood enthusiasts, tucked away in the dazzling city lights of Fort. Imagine delectable Chinese flavors combined with succulent seafood, all fried to perfection. That is precisely what you will find here.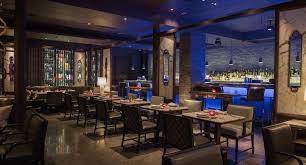 Hakkasan, Bandra
Another international chain that has made a comfortable home in Mumbai. This contemporary dining establishment basks in the spotlight as one of the most popular eateries in the suburbs. With a 4.6 ranking and rave reviews, this game is a must-have. Hakkasan's brunch buffets and bar offerings have received rave reviews.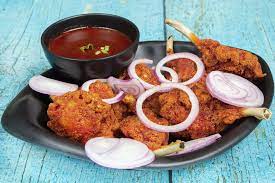 Uncles Kitchen, Malad
Since it is not a fine dining establishment like the others on the list, it has the highest reputation quotient. Uncle's Kitchen is also one of the city's oldest eateries.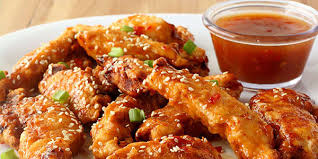 Dynasty, Santacruz
For a long time, it has been one of Mumbai's Chinese behemoths. Dynasty has been a common hangout for college students, friends, and shoppers for more than a decade.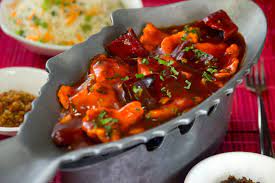 Five Spice, Multiple Outlets
Five Spice is known for its generous servings of food served per plate which is sure to keep you coming back for more. It certainly understands how to keep its consumers satisfied.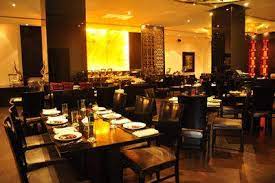 Mainland China, Andheri West
Yes, mainland China has several outlets, but are they as good as the ones in Andheri? The atmosphere, service, and, kimchi are all too authentic.
Asian Town, Fort
Asian Town is the place to be if you want to get tipsy on signature drinks or be bowled over by spot-on flavors. This restaurant not only serves Chinese food but also other Pan Asian cuisines that will certainly entice your taste buds.
Jia The Oriental Kitchen, Colaba
Jia knows how to entice someone with an appetite for oriental delicacies. This one is from the Royal China dynasty, which has been in the industry for 14 years. Jia aspires to be the modern equivalent to oriental cuisine, focusing on Dim Sum, Sushi, Thai, and Modern Chinese dishes. Jia's interiors are distinguished by an eclectic all-white ceiling that resembles a beehive.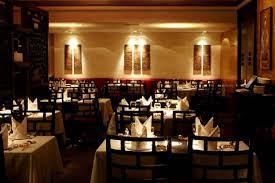 Royal China, Fort
Royal China has always evolved in response to changing patterns and tastes around the world. They serve delectable dishes that combine traditional and contemporary components of Cantonese cuisine. They still have a wide selection of fine wines. The sticky rice with chicken in a lotus leaf wrapping is one of our favorites.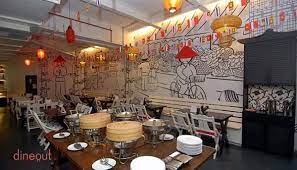 Soy Street, Vashi
This jewel of a Chinese restaurant, located inside the Inorbit Mall in Vashi, is one you'll wish you'd discovered sooner. But, anyway, it's easier to be late than never, right? Soy Street serves authentic Chinese cuisine, including Baos, pasta, vegetables, and meat served in a variety of flavorful Chinese sauces.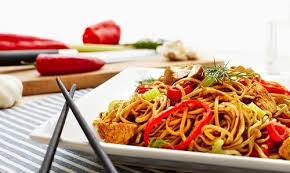 Ai Shiw?, Goregaon East
This is for anyone who wants to eat authentic Chinese food in the privacy of their own house. The kitchen only accepts orders for delivery and offers a variety of Chinese dishes. They serve simple Chinese favorites, but they're served to perfection, and you'll be back for more.
East Asia The Asian Fanfare, Borivali
The Smart Lunch Menu is the only way to taste and bask in the Asian Fanfare here! You get to choose one curry, one starter, one bao, rice or noodles, vegetables or meat in your choice of sauce, and it's both cheap and tasty.
By The Mekong, St Regis Lower Parel
The allure of the East is melted into one large oriental feast at this award-winning Asian restaurant. Don't be shocked if the window seats with views of gleaming Worli and Mahalaxmi are the first to go.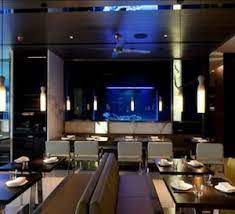 Yauatcha, BKC
Yauatcha is a dim sum restaurant with locations in Mumbai, Delhi, and Bengaluru. This one is one of our favorites because of its honesty and the dimsums it serves. This restaurant, which is frequented by Bollywood celebrities, is regarded as one of the best in the world.