Archana Anand Interview Get inspired From Her
Archana Anand is very talented, confident and devotional personal. Her motto of life is to encourage people in bringing their hidden talents to the world. Archana Anand believes what you get by achieving your goals is not important but "what you become by achieving your goals"Out of 101 inspiring stories, we have brought her motivational story to you.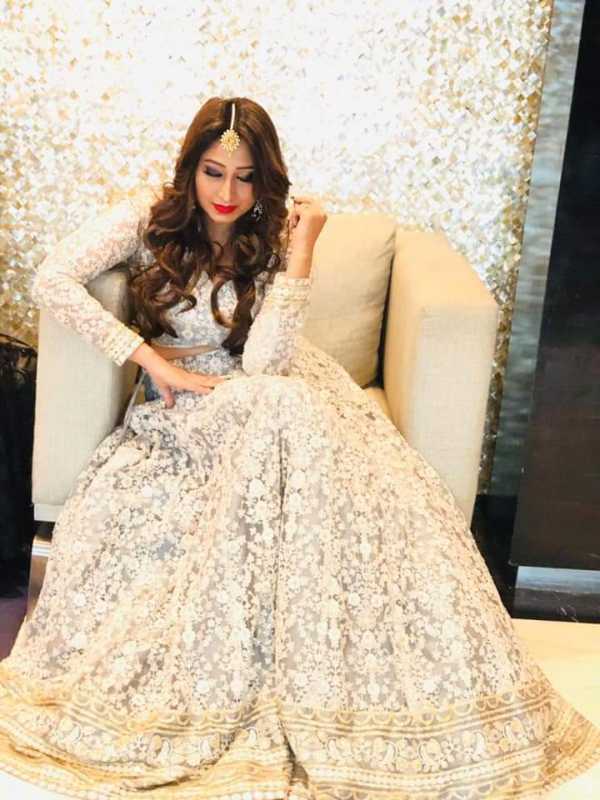 1. Archana Anand, How would you describe yourself in 10 words?
Optimistic, confident and generous who believes "Touch the sky but be always down to earth". An upcoming model and also a Makeup Artist.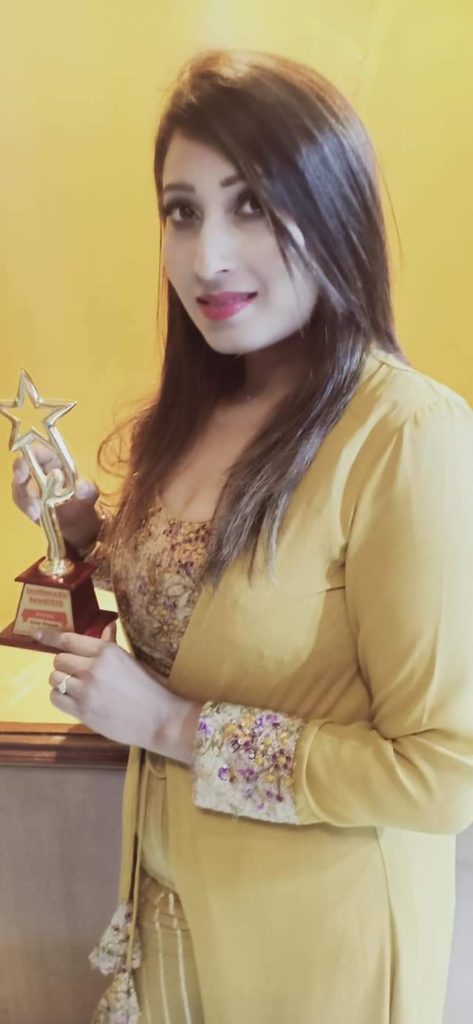 Read Also:
Rini Dhalukakhuwa | Ritu Kohli | Nishtha Dudeja | Promila Singh
2. Archana Anand would you like to share any childhood memories with us?
In my childhood, my father used to encourage me to participate in various contests. I used to participate a lot while I was not good at painting. But my dad insisted me to participate.
It was a spot painting competition and the topic was given "charkha "on the spot. I was 7 yrs old then. I didn't know how to draw charkha. There were many participants and they started painting charkha. They made very beautiful charkhas painted beautifully. And each and everyone's painting was awesome. I was very nervous and I didn't know what to do.
Anyhow, I just draw the charkha and I coloured with original brown colour. My charkha was looking worst amongst all. Everyone was having colourful and beautiful painted charkha. I became disheartened and was angry with myself.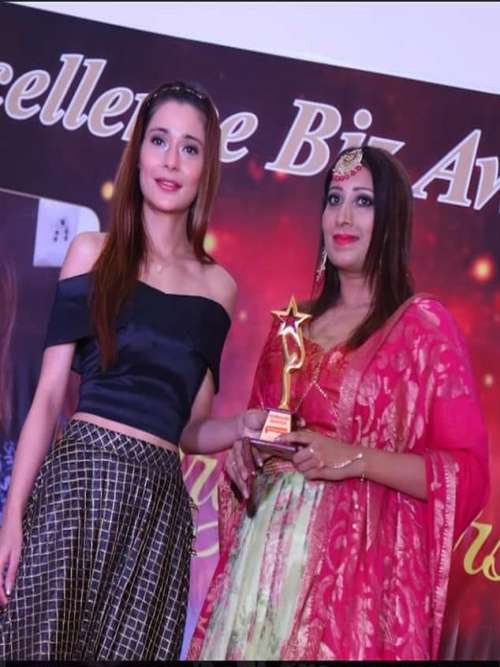 So I thought I am not going to win. So I painted mountains, rivers, birds and a small sketch of Gandhiji. And to everyone's surprise, I came up as a winner and my painting was explained so beautifully that this painting truly depicts what charkha is all about. It relates to nature, cleanliness and Gandhiji. This feeling still gives m goosebumps.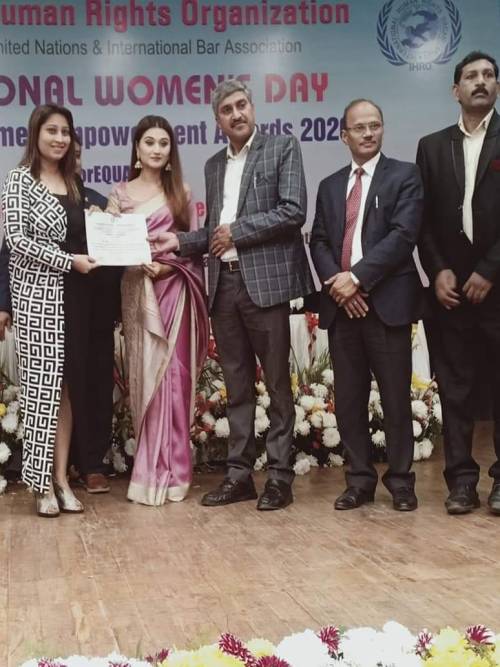 3. What is something you want to say about your family?
I am blessed to have a wonderful family. I have a loving and supportive husband who supports and encourages me in all my decisions. I am blessed with my daughter Anushka, she is an apple of my eyes who is my best friend and stands by my side all the times. Her smile gives me all the reasons to be happy and shine.
Read Also:
Tapan Das | Dr KETAN TALSANIYA | Gautam Kumar | Kiran Boro
Also, I m totally a daddy's girl. My dad has a lot of influence on me. He always tried to make me stand out. He has crafted me in the way I am today. He has taught me how to love nature, how music has an impact on our lives. I would say 'Respect everyone. Be calm and composite. Touch the sky but be always down to earth.'
4. Tell us something about your Personal life & Relationships?
I got married at the age of 22. It was an arranged marriage. And since then we are happily married.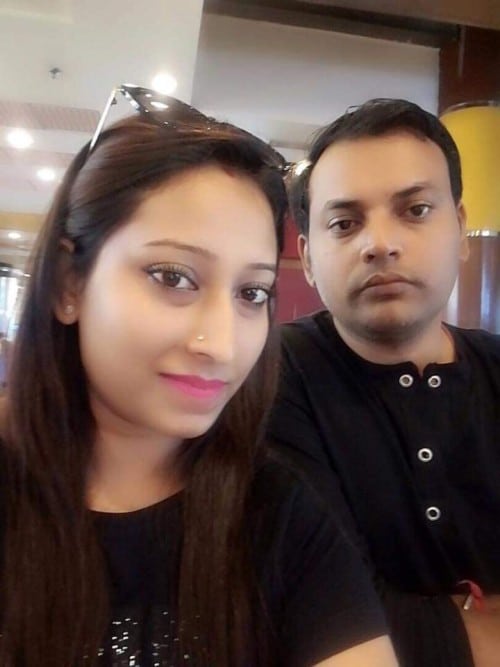 5. What is your entrepreneurial journey? Give us a brief about your education, awards & recognitions you were honoured with?
I am an MBA in HR. My entrepreneurial journey started with Lakme being a cosmetologist. I participated in many contests like Poori Shadi ki Kahani makeup contest. I was a winner there. I was awarded by Ragini Khanna. I was honoured by Amrita Rao.
Later I won Mrs Capital of India 2019. And that was a turning point of my career. I was a showstopper at Excellence biz awards. There I had been g awarded by Sara Khan. I have received many guests of honour awards.
Read Also:
I was awarded by the International golden award and International Nobel award in 2020. I am also the brand ambassador for peace in Bangladesh.
6. Tell us how life has treated you?
Life has been very kind to me all the times. Being born in a family where education has great importance, I have been brought up in a very good manner. I never felt any jolt in my childhood or so. I completed MBA in HR from my home town. Later, I got married in well to do family. My husband is an IT professional and is in a good position at a reputed firm in the IT industry. I have been blessed with one little angel who has completed our life. She is everything to me. We are happy family and life has always blessed me.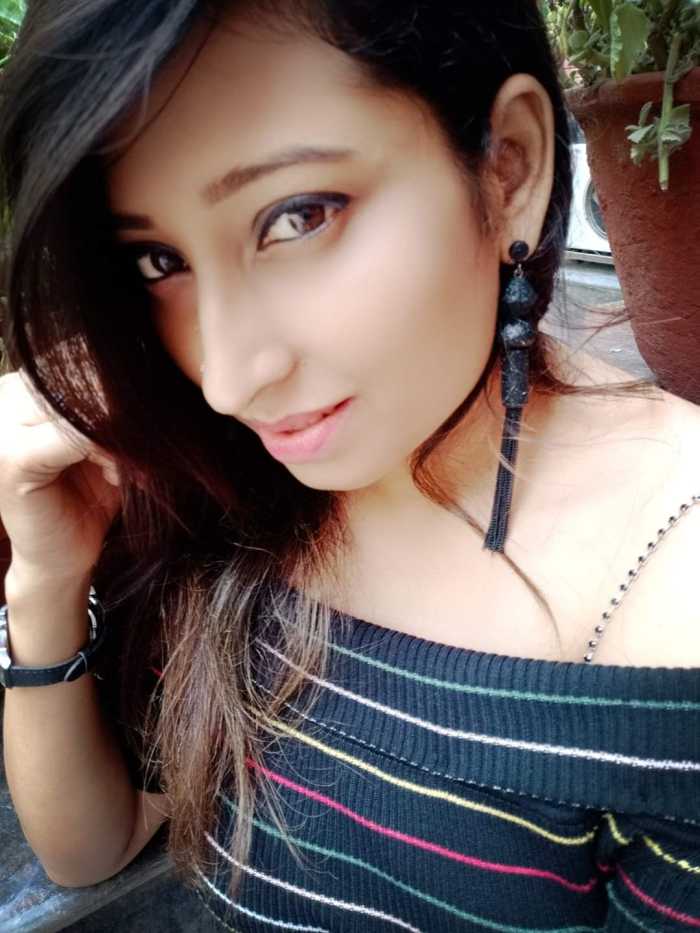 7. What are your future plans or any wish you want to complete?
I belong to a small town in Bihar. The land is full of talents, but they fade away due to lack of proper opportunity, dedicated platforms and support from the system. Everyone is routinely living life suppressing their talents and dreams.
I would like to create platforms for them to showcase their talents to the world. I would love to make their dreams true which have been suppressed due to lack of proper guidance and platforms.
Recently I have organised a platform 'Zazba Sahas Ka' to showcase the talents of those who have not explored it till now. I want to continue it and expand it to the remotest town of the country.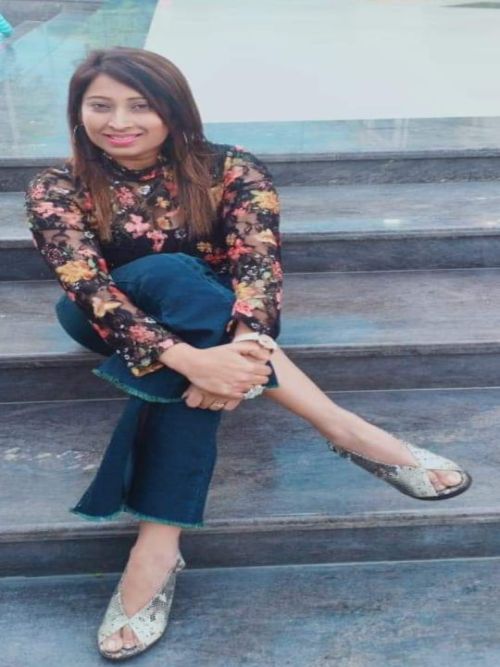 Read Also: Nishtha Dudeja Who Becomes First Indian To Win Miss Deaf Asia 2018
8. What is your favourite vacation and movies?
My favourite vacation was Dubai trip with my husband.
My favourite movie is "Black ".I have watched the movie several times. I get goosebumps every time I watch it. I love the way blind people feel nature, express themselves and fall in love.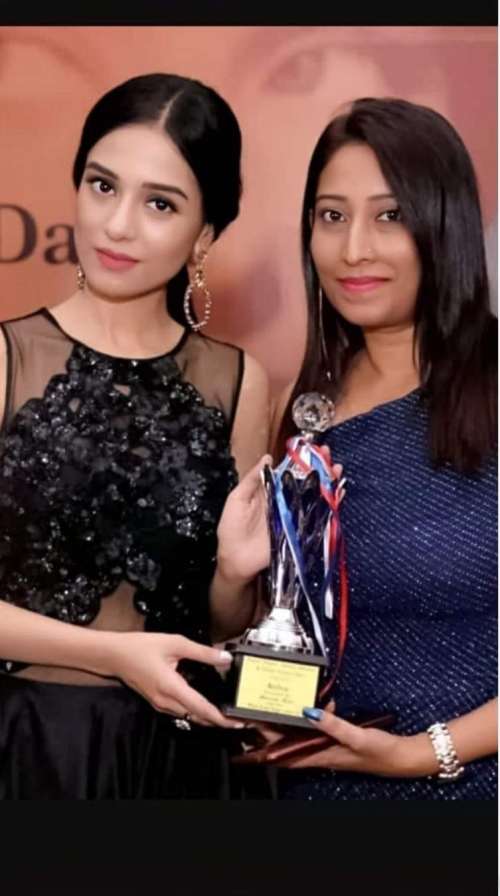 9. What advice or a message you would say to all youth of your country?
I would like to give this message to the youth of our country that what you get by achieving your goals is not important but "what you become by achieving your goals"
10. Archana Anand, What is your motto of life? Describe as a woman what do you feel, how easy it is to face life? Name some of your friends who helped you throughout.
The motto of my life is to encourage people in bringing their hidden talents to the world. For this, I have organised several events to showcase the talents of the persons on digital platforms. The latest one is Zazba Sahas Ka.
As a woman, I would say that still life is tough. It is not easy to take independent decisions. We have to see our men for every decision and move. This is not good for the overall development of society. Our society must have broad thoughts so that everyone irrespective of being a man or woman can lead his/ her life with dignity. Lastly, I would name some of my friends, Sadhna, Kumar Bimalendu and prity who have always helped throughout my life.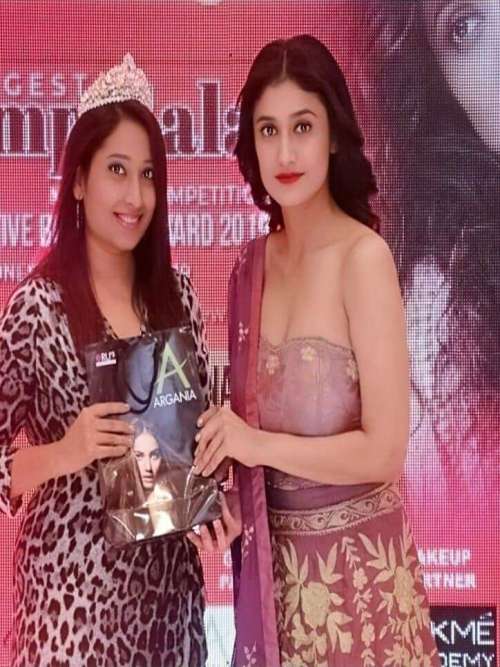 How do you like the story? Do let us know on the comments below.
If you would like to connect to her then give us a review of this story and do subscribe us for more stories. Also, definitely share this post with your friends on social media.