The gift of form is a profound homecoming
The gift of form is a profound homecoming The Crazy Tales introduces you to an…
The gift of form is a profound homecoming
The Crazy Tales introduces you to an amazing artistic personality Anupama Trigunayat, her art has been a very personal affair for her for a long time. Her work has been greatly influenced by international art.
About Anupama Trigunayat.
She comes from a family of civil servants and lawyers. Since childhood colors attracted me and I loved the freedom to manipulate different materials in an unstructured way and enjoyed exploration and experimentation with bright colors, Shan abstract Artist, Educator, Animal lover, and author. She lived in Different countries and by virtue of being a spouse of the Indian Ambassador has headed charitable organizations. She is a self-taught artist and has been painting for over 25 years. Initially, her Art was a very personal affair to her. In her capacity as an Artist, she promotes Indian Art and Artists on international forums. Currently, she is the president of the UNESCO club of Art and Culture letters of Achaia and Serves the international federation of Art Delhi NCR. Have had the honor of being the president of the International womenas club Moscow (the largest organization of women worldwide) Have exhibited her Art in different countries. She started writing books on Early Childhood. She is also a trained Kathak Dancer and a singer.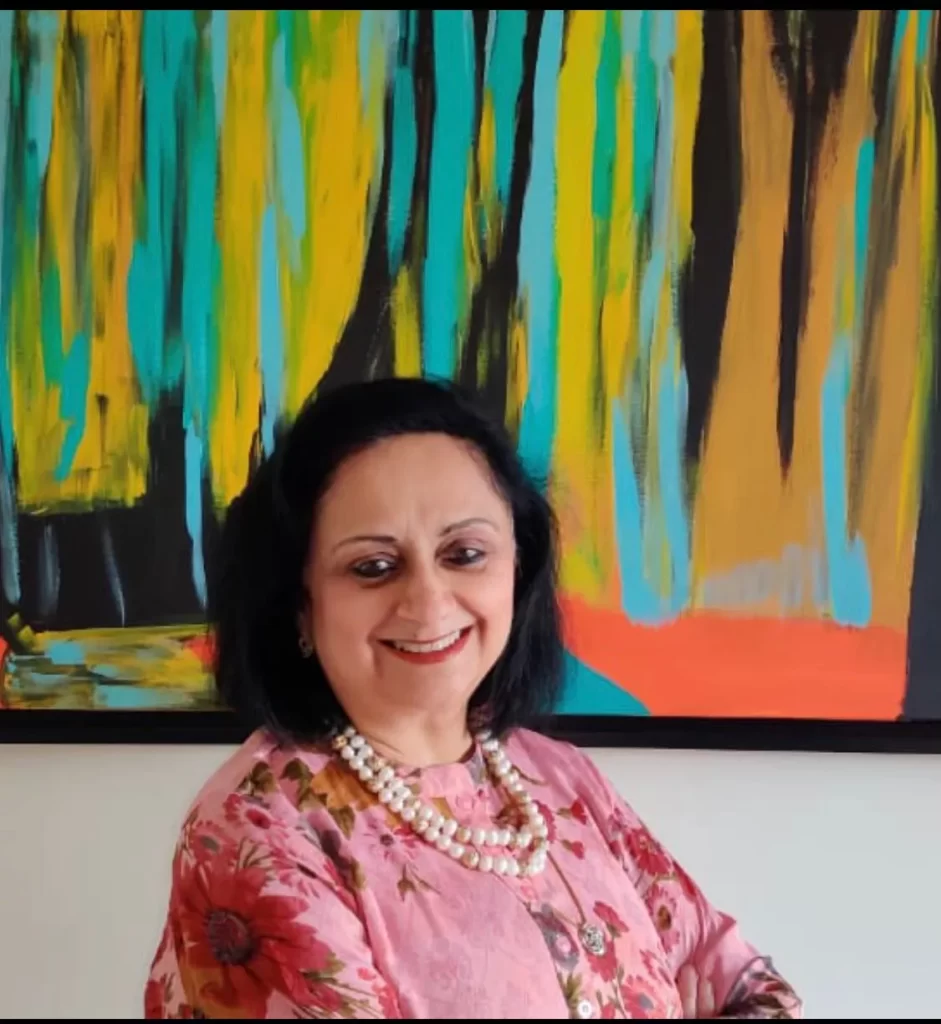 Her Entrepreneurial Journey
She is a self-taught abstract artist from India painting for over three decades. The gift of form is a profound homecoming aas someone has aptly said. The form, shapes, array of colors in my work is a reflection of my own abstract vocabulary and imagination connecting with the real and the surreal. Her work is seldom planned instead it evolves into a finished painting with good energy, juicy paints, and delicious bright colors. Every canvas is a new beginning, a new story, and her tranquil retreat. Her art has been a very personal affair for me for a long time. My work has been greatly influenced by international art. Having lived in different countries because of my husbandas job, she had the opportunity to appreciate and assimilate different traditions and techniques and multicultural ethos she has exhibited my work more abroad and in India on group and solo exhibitions.
The art she creates is a reflection of her inner being. Each canvas mirrors elements of her spirit and her personality and her core all woven together in different strokes. Her art is like her prayer.
According to her Art has no borders no divisions no taboos just freedom and unity in its truest and purest form. So letas just create because creativity is contagious and it passes on a creativity takes courage.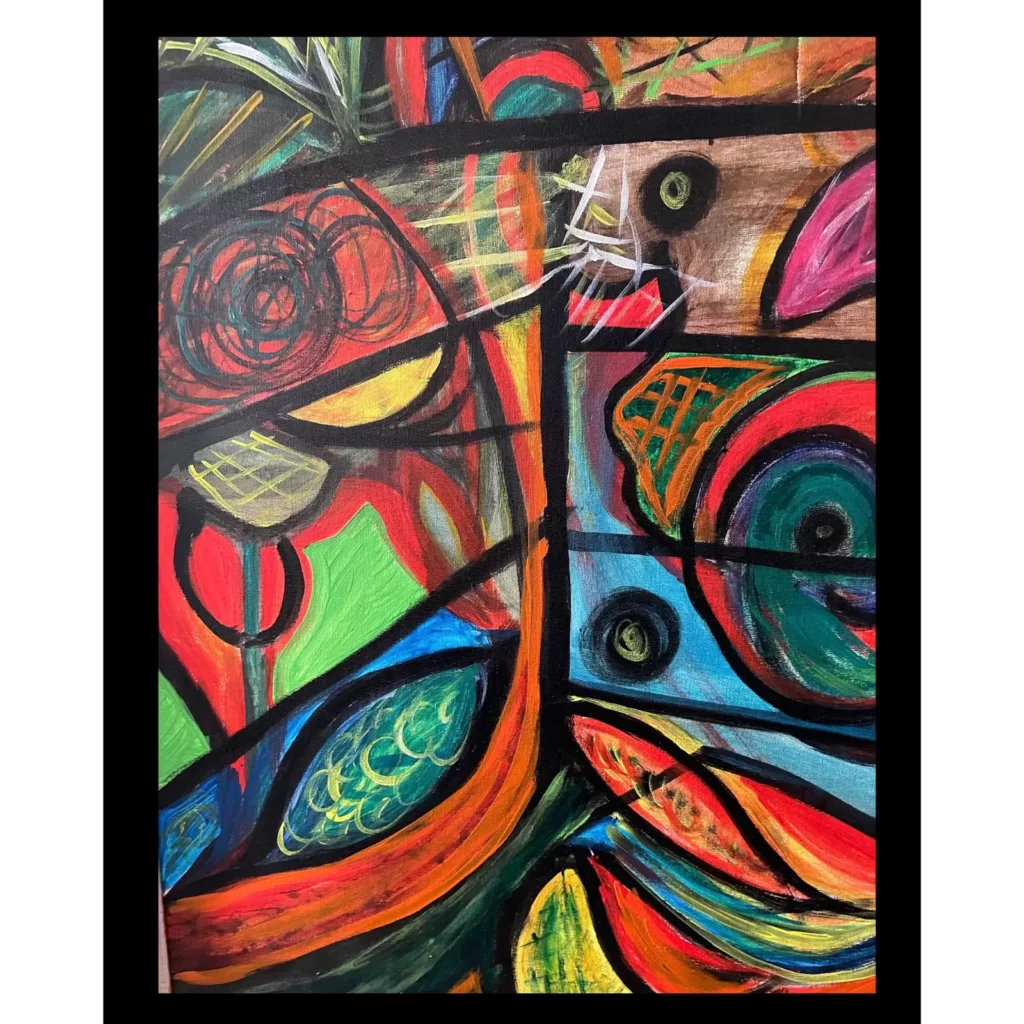 Awards and Accolades
She achieved many awards such as:
Awarded Global leadership womenas award in artist category 2021
awarded FOX CLUES INDIA Prime Top 100 Women ICON Award 2021
Top 10
Awarded Womensa Conclave and awards 2021 for BEST SOCIAL ENTREPRENEUR for promoting ART
Awarded IWA by NIGIA IW ART& CULTURE AWARD
Awarded SaraswatiBai Dadasaheb Phalke SDP award in Artist category 2021
Awarded Rani Laxmi Bai Kala Award by Manikarnika Art Gallery
Awarded Bangia Kala Ratna award.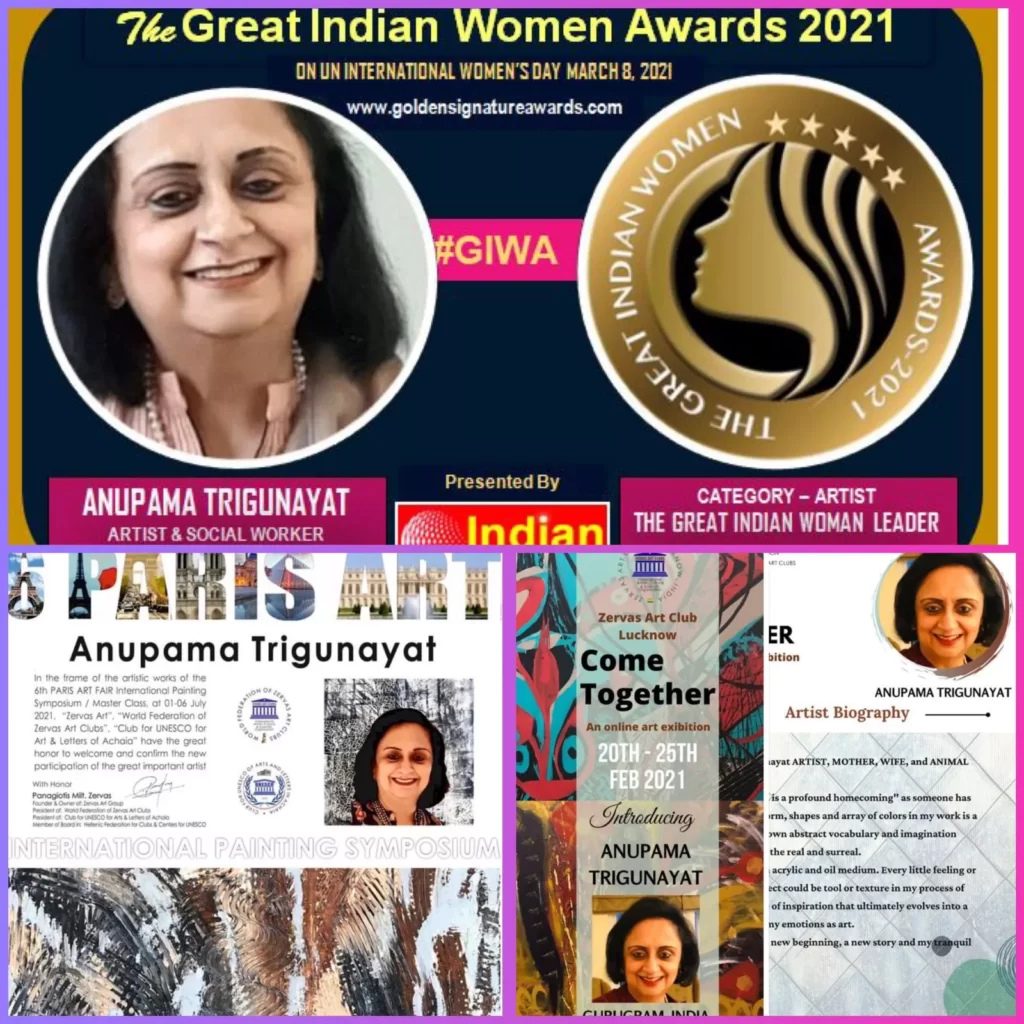 Exhibition
2014 Libya -solo
Abdul Khaliq Nuwajji
Tripoli House of Culture & Arts
Old British Consulate
2015 May. - solo
Gallery Ras Al Ain
Amman Jordan
2019: solo October
Alliance Francaise
Lodhi Gardens
New Delhi
2020 September group show Sheraton Gurgaon curated
By Vikram Sethi
2020 October group show Sheraton Gurgaon
2020 December Art spectra virtual group show
December Group Show
Taj Vivanta Gurgaon
2021 January 2021 Solo exhibition Greece with Club for UNESCO of Arts and Letters of Achia
2021 6th Paris Art Symposium Masterclass& artistic works
2021 February Come together
Group show with Zervas International Federation
2021 July 15th Motile online exhibition
2021 July Manikarnika Gallery virtual.
Many More.
Message for all
Anupama conveys that we should create creativity and spread it all around the world and make it a better place.