Amazon Prime Sale 2020 Offers and Amazing deals
This season is going to be the blockbuster sale on Amazon Prime Sale. The deal will start at 12 am sharp on 6th august & will end on 7th of august. There is now only a few hours left for Amazon Prime Days Sale 2020 to start. Prime Day sale event is the Amazon annual sales day in which exclusive discounts are offered to Amazon Prime members.
This deal is starting tomorrow on 6th august which will run till August 7th. Both these days, a huge amount of discount will be offered on different product categories. Today, we are informing you of some top deals of this prime sale so that you don't miss out before during the sale & you can get the top best deals on the time of sale. Below are some of the deals you must not miss out.
Amazon Prime Subscription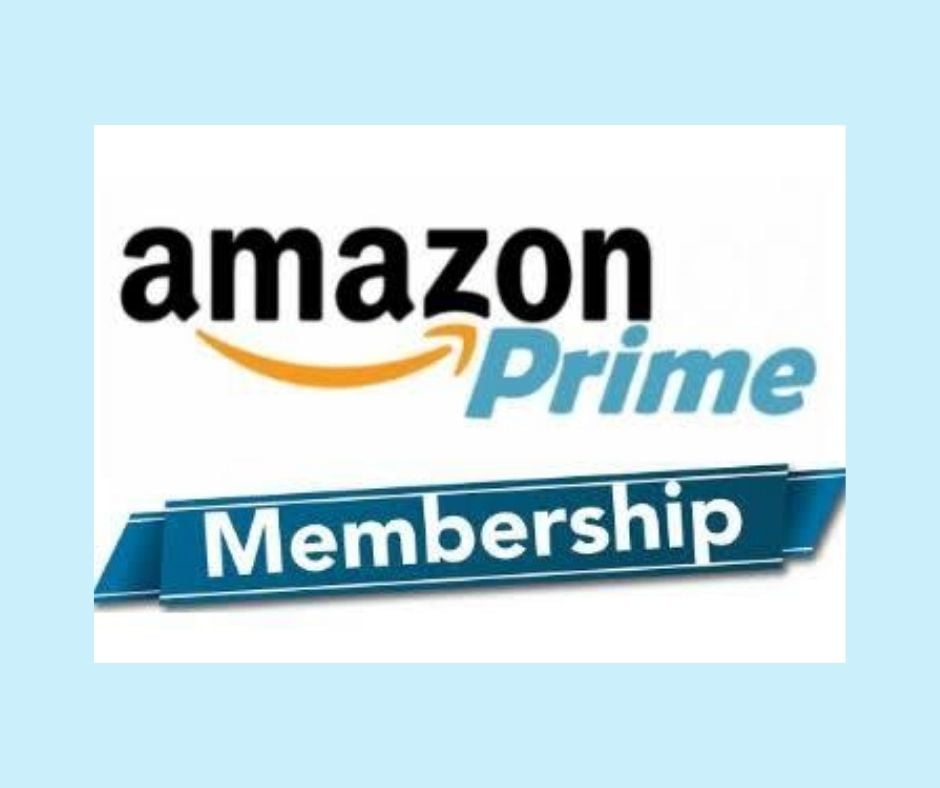 To participate in this sale, you must first Buy Amazon Prime Subscription. If you do not have Amazon Prime subscription then you will not be able to be a part of the cell. You can take Amazon Prime Subscription on an annual or monthly basis. To know about prime membership plan Click Here
Special Offers on HDFC Card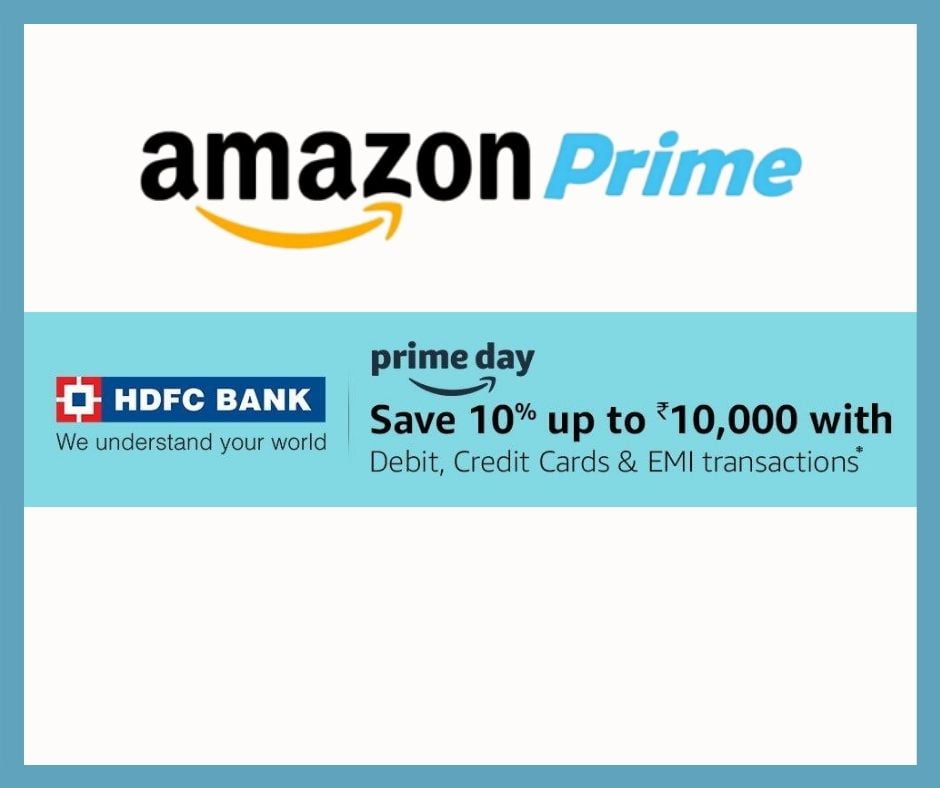 Amazon has partnered with HDFC for Amazon Prime Days Sale 2020. on HDFC debit/credit cards & EMI. Under this, if you pay with HDFC Card for buying products, then you will receive a 10% instant discount. This one is different from the discount exchange offer. The price of the products you buy will be much lower. So before taking part in the sale, you should keep your HDFC Card ready.
1.Superb deals on Mobile phones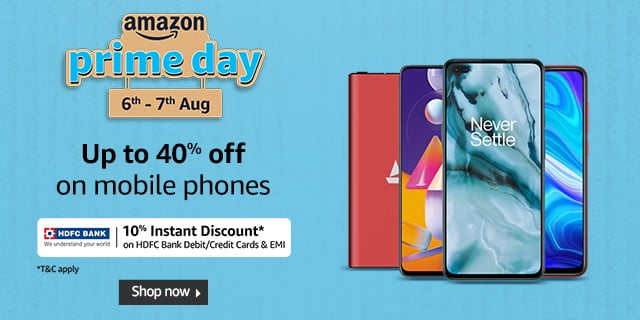 This is the perfect time to grab your favourite mobile devices for up to 40% off. Apart from this, there will be launches of top branded mobile phones such as One plus Nord, Samsung galaxy M31s, Redmi note 9A and various boat power banks starting at 599. So it's time to pick your favourite at a very huge discount.
2.T.V and Appliances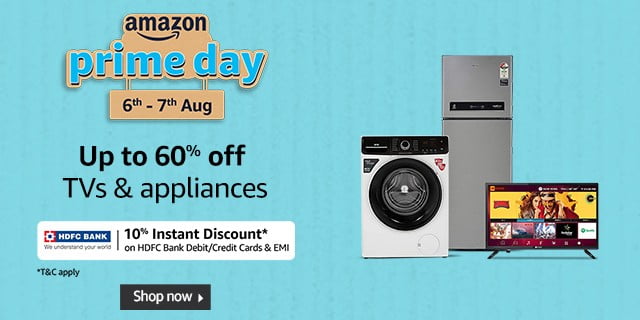 This time get up to 70% off on T.v & appliances. Now, this is the most wonderful discounts you all can achieve. A chance to buy good quality stuffs at lower prices. Grab heavy discounts on washing machines, T.V, refrigerators and many more useful appliances.
3.Awesome deals on Amazon Fashion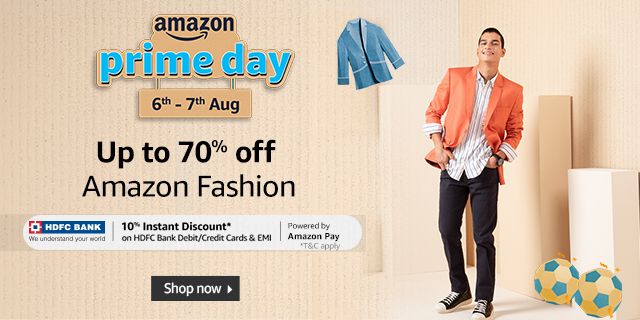 Discover the trendy styles & offers this season prime sale. Stylish & top-quality clothes can be purchased at very low prices. Apart from these, leather bags, branded shoes and accessories are also available at low prices. The bumper discounts ranging from 30% to 70% are being given on clothing, footwear, watches, bags & luggage, jewellery, handbags, plus size, sunglasses, beauty & more.
4.Discount on Electronics & Accessories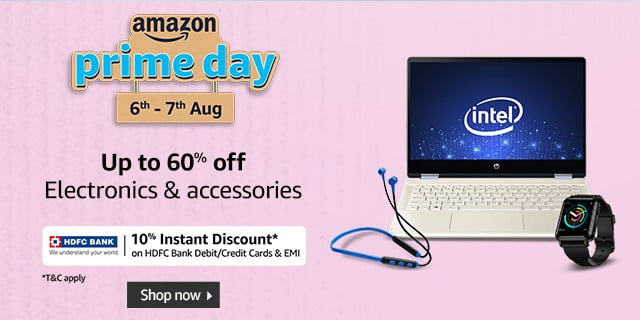 If you are craving for electronic goods, then this is your time to catch up all that you can in 2 days. There will be discounts on swatches, speakers, T.v, pen drives, microphones, memory cards, hard drives, boat-rockers headphones, L.G. televisions, Philips devices, Graphic tablets and more. It is going to be a huge sale on electronics.
5. Get up to 60% on Daily essentials
With top brands & wide selection, you will be able to avail up to 60% discounts on daily essentials. Here you will get best sellers, 100+ coupons, luxury beauty goods, pet supplies & many more. Featured launches will be of Philips latest technology hair straightener & hairdryer. This is the time when you should explore all the launches in daily essential items.
6.Home & kitchen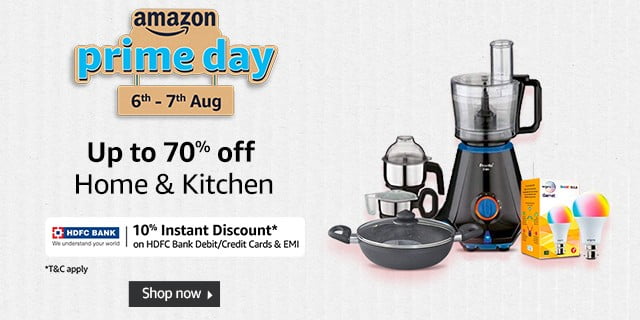 Shop for latest launches from home & kitchen with trending categories from best sellers & top brands. Avail huge discounts on cooking & dining, home & decor, furniture, fitness & sports, car & bike accessories, safety Avail huge discounts on cooking & dining, home & decor, furniture, fitness & sports, car & bike accessories, safety supplies, mixer, chopper, bedsheets, chairs & more., mixer, chopper, bedsheets, chairs & more.
I hope this information will make your shopping experience more convenient, easy and yes of course very profitable. Dont miss out, get Amazon Prime subscription for 1 year. Download now!