Aishwarya Rai Bachchan Celebrates 70th Birthday Of Her Mother With Abhishek Bachchan & Daughter Aradhya
Aishwarya Rai surprises her mother with cakes, flowers on her birthday night. She also shared glimpses from the celebrations where we could see her husband Abhishek Bachchan and her daughter Aradhya joined in.
In the picture, we could see the tables were surrounded by beautiful lilies and roses bouquets and three cakes. Aradhya is seen giving her grandma a hug.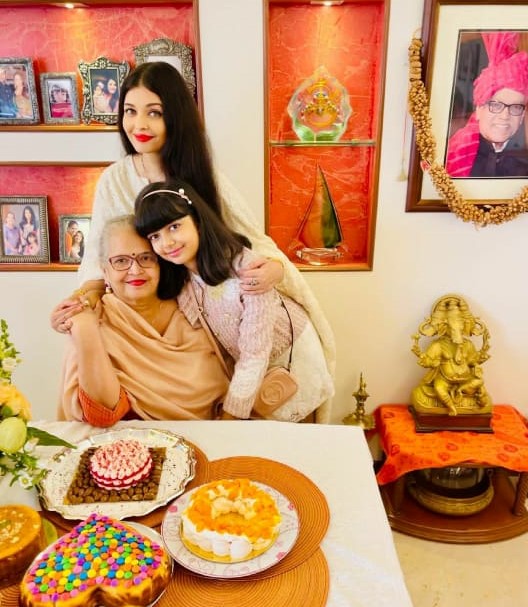 Aishwarya shared a feed on Instagram where she wrote"HAPPY 70th BIRTHDAY DARLING MOMMYYY-DODDAAA LOVE YOUUU." WE LOVE YOUUU INFINITELY YOU ARE OUR WORLD GOD BLESS YOU OUR ANGEL," she captioned the post. The next snap included a picture of her mother Vrinda & her daughter Aradhya. While the third picture had Aishwarya, her mother Vrinda & daughter Aaradhya.
https://www.instagram.com/aishwaryaraibachchan_arb/