Aamir Khan and Kiran Rao have parted their ways.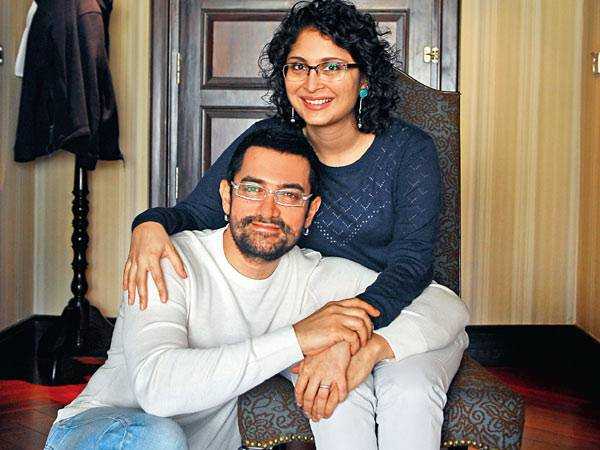 Aamir Khan and Kiran Rao have parted their ways.
In 2005, Aamir Khan and Kiran Rao tied a knot. After 15 years of marriage, the couple has announced their separation.
Aamir Khan and Kiran Rao are Bollywood's most popular couples. In 2005, Aamir married Rao, an assistant director on Ashutosh Gowariker's Lagaan.
However, it has now been revealed that the couple has decided to separate.
In a statement, Aamir Khan and Kiran Rao confirmed the divorce news.
Their statement ...
They stated, In these 15 beautiful years together we have shared a lifetime of experiences, joy, and laughter, and our relationship has only grown in trust, respect, and love". "We now want to start a new chapter in our lives as co-parents and family members for each other, instead of as husband and wife.
We began a planned separation some time ago, and now feel comfortable to formalize this arrangement, of living separately yet sharing our lives the way an extended family does".
The statement added, "We remain committed parents to our son Azad, whom we will nurture and raise together".
We'll also continue to collaborate on films, the Paani Foundation, and other projects that excite us.
Thanks to our families and friends for their unwavering support and understanding of our relationship's evolution. without which we would not have felt so confident in taking this step. We ask for good wishes and blessings from our well-wishers.
Hope that, like us, you will see this divorce as the start of a new journey. Kiran and Aamir, many thanks and love.
Azad, the couple's son, was born in 2011. Last year, the couple reportedly celebrated their 15th wedding anniversary. They were seen leaving for a vacation with Azad, Ira Khan, and actor Imran Khan at the airport.
About Aamir and Kiran work ...
Aamir and Kiran worked together on Dhobi Ghat, the latter's directorial debut, which was released in 2011. Anusha Rizvi's Peepli Live, Abhinay Deo's Delhi Belly, and Nitesh Tiwari's Dangal are just a few of the films they've backed together. In addition, Aamir and Kiran collaborate closely on the Paani Foundation.

Aamir Khan's next film is Laal Singh Chaddha, a remake of Tom Hanks' Forrest Gump. Kareena Kapoor Khan plays the lead role in the movie.
His personality, as per his second wife Kiran, is OCD. He seemed to have short man syndrome and was controlling and short-fused. Like the rest of Bollywood, he covers up behind a PR-created sham.
I send my best wishes to his children (Ira, Junaid, and Azad) and understand and empathize with his first wife, Reema. She was fortunate in that she was able to escape when she did. Because of the divorce, Satyamyev Jayate might be a PR-mediated move. He does not, in general, follow his own advice. Their unnecessarily lengthy explanation was also unnecessary. You can't get along in the same house, co-parenting is difficult at best, and you aren't best friends.