7 Tips to Get Healthy Glowing Skin At Home By Skincare Experts & More!!
Bright skin is what every woman desire for, whether you are a student, a housewife or a working woman, healthy glowing skin is very mattering for everyone. Our skin is fragile and exposure to harmful chemicals that can cause harm to the skin. Our 7 tips to get healthy glowing skin at home will let you enhance your skin even in lockdown.
Stressful lifestyle, busy schedule, inadequate sleep, nutritional deficiency, pollution, harmful sun rays, excessive smoking and drinking habits are the main factors of dry skin. Due to the increasing pollution and the changing weather, the colour of the face starts to fade. To get the glowing skin you must take regular care of it.
7 Tips to Get Healthy Glowing Skin At Home
We have brought 7 tips to get healthy glowing skin at home, with which you can get bright glowing skin. They are all part of life and you cannot run away from them. These tips from experts & professionals will work for you & will give you the desired results.
1. Cleanse Regularly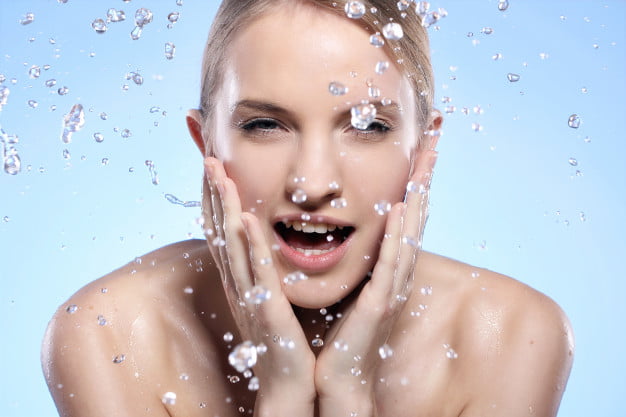 Cleansing your skin regularly time-to-time will remove dust particles and dead skin from your face. You must be using a face wash to wash face in a routine, but do you know that face wash only cleans the skin from outside. To clean the skin deeply, you should use a cleanser, after face wash.
The cleanser is very beneficial in clearing the dead facial cells, dirt, oil etc. For cleansing the face, you can either use the cleanser daily or you can use it alternatively.
2. Drink enough water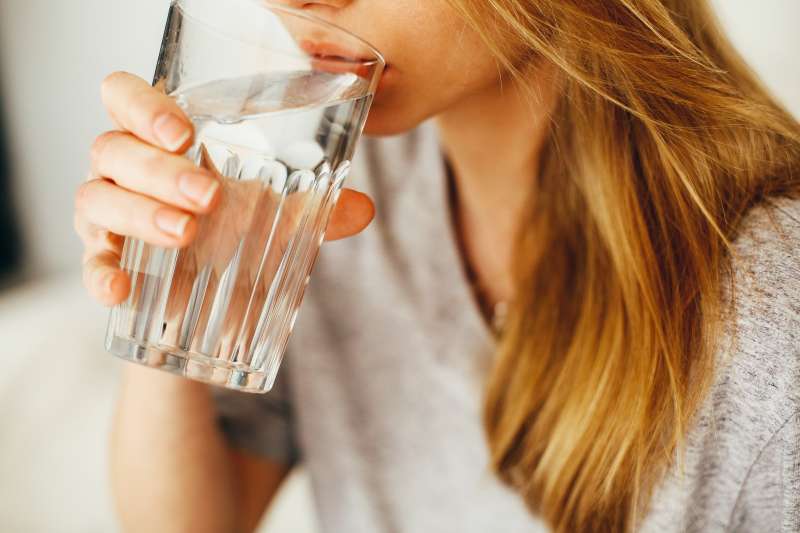 Water not only keeps you healthy, but it also makes your skin glow. When you drink sufficient amount of water, the toxins present in the body are released and it starts to brighten your skin. So drink at least eight to ten glasses of water a day.
3.Healthy Diet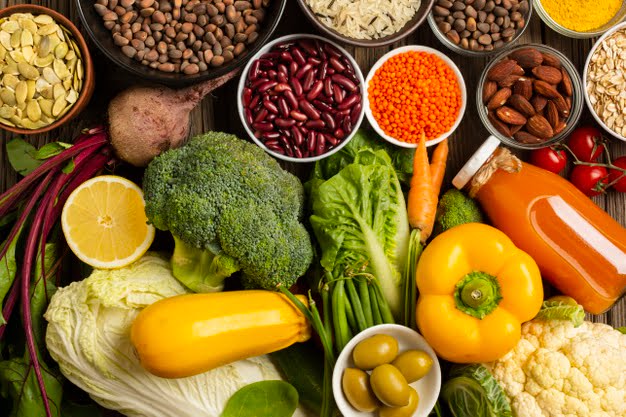 It is said that your skin is a mirror of your inner health. When you are healthy from within, then its effect can also be seen on your skin. So to get the glow, you should focus on staying healthy instead of cream.
First of all, pay attention to your diet. Include nutrients in your diet. Eat a diet consisting of omega 3 fatty acids, vitamin C and fibre in particular. Apart you can also take multivitamins on the advice of a doctor to complete vitamin deficiency in the body.
4. Do Workout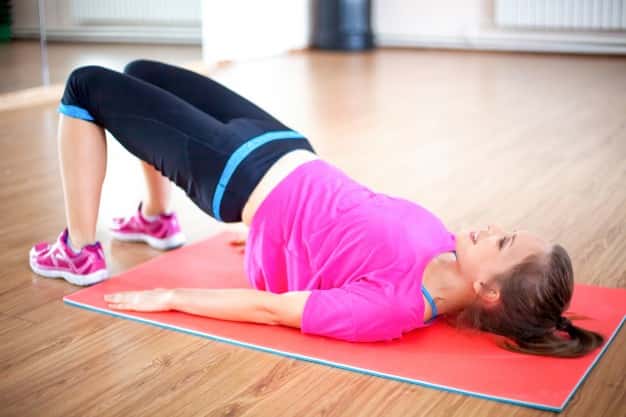 You may find it strange to hear, but workouts are also an easy way to get glowing skin. When you do exercise, it improves the blood flow to the skin and makes the skin glow. Through workouts, your stamina will increase and you become healthy.
5. Moisturizer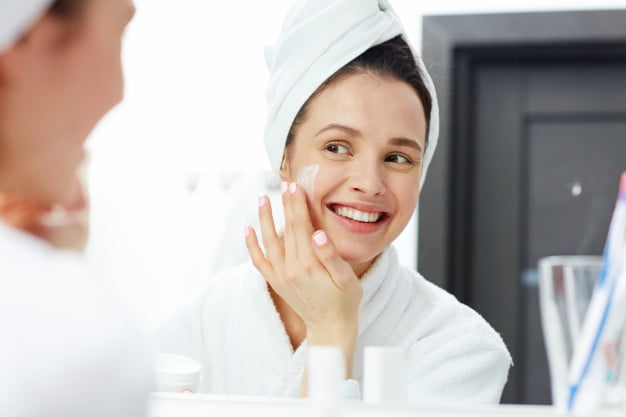 It is considerable to moisturize the skin for the glow on ones face. In this case, it is important to clean the skin before sleeping. Because the makeup & dust remains on the face throughout the day, due to which the skin moisture decreases. To keep the skin moisturized, your face needs to get moisturized at night. Moisturizing the face gives the skin a chance to breathe, which keeps the skin glowing.
6. Use Glowing Care Oils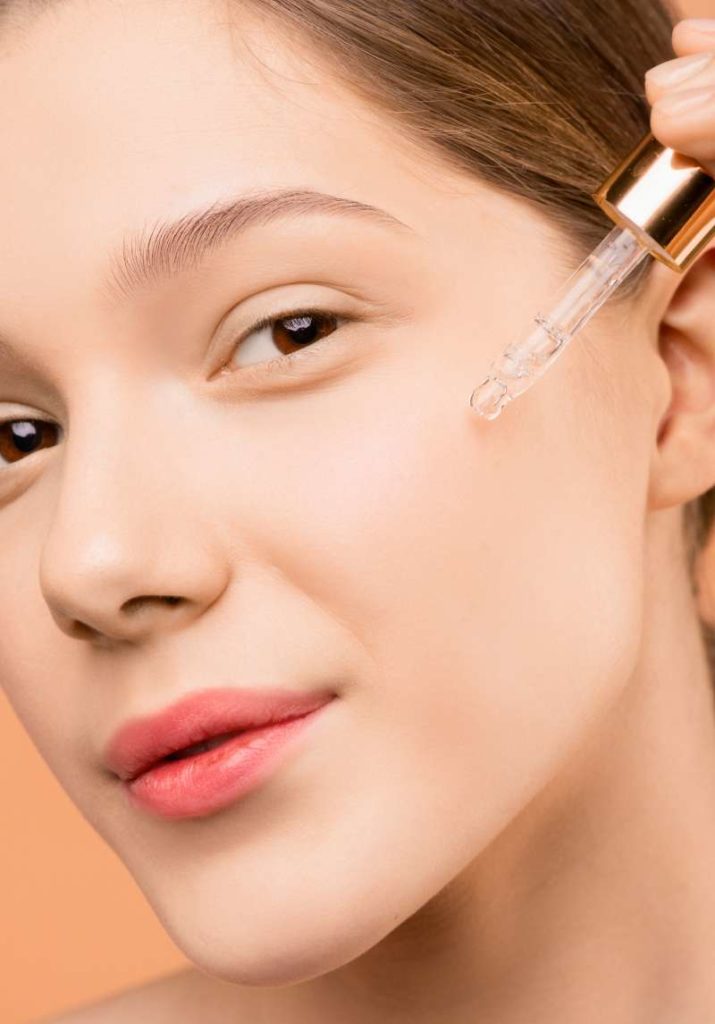 Face oil helps to get rid of wrinkles, ageing while it hydrates & Tones Smoothens Skin. Antioxidant-rich and helps wrinkle fade. Rosehip face oil is enriched with seven active oils.
Everyone wants a radiant face, glowing face, you wish to have it. Now, face Oil is something that you must have. It has tremendous anti-ageing, the anti-wrinkle effect on the skin. It is filled with antioxidants, important fatty acids, essential 7 oils for your skin glowing.
7. Visit a Dermatologist (If Required)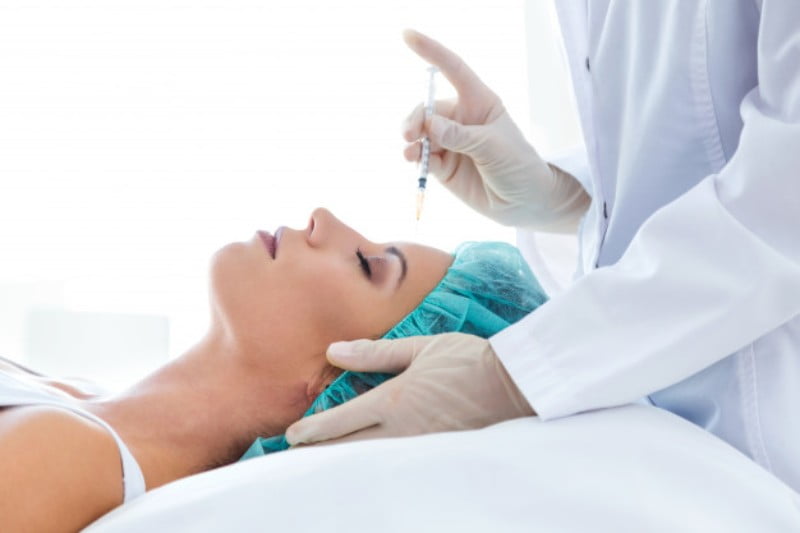 In case you are suffering from skin problems then it's necessary to visit a dermatologist. A dermatologist will help you with their professional facial peels, microdermabrasion and lasers, or a combination of therapies. This will work for you.
Tips For Glowing Skin- Natural Remedies
Orange Juice
Orange juice removes toxins from the body. Vitamin C present in it cleanses your complexion.
Ingredients - 3-4 orange salt to taste. Black pepper powder method - take out the juice of oranges and mix salt and pepper in it.
How to Use:
Drink one glass of juice every day.
Saffron
Saffron was used as glowing skin treatment since ancient times. The antioxidants present in it keep the skin healthy and also protect the skin from sunburn.
Ingredients - 1 teaspoon honey little saffron method - Soak saffron in honey for two minutes.
How to apply:
Apply this mixture on the face and neck. Wash off after 10 minutes. Do this three to four times a week.
Milk
Milk is a very old formula for healthy and glowing skin. Experts say that honey and milk combined give amazing results on the skin. Raw milk contains skin-friendly ingredients such as saturated fat, protein, calcium and vitamin C. Honey is known for its moisturizing and antibacterial properties.
Ingredients - 2 teaspoons milk 1 teaspoon honey 1 teaspoon gram flour method - Mix all the ingredients mentioned above to make a paste.
How to apply:
Now apply this paste on the entire face and leave it on for 20 minutes till the pack dries. Then wash it with warm water. Repeat this process twice a week.
Hopefully, the article 7 Tips to Get Healthy Glowing Skin At Home listed above will & make your makeup experience easier. For any query simply comment on the comment box.