7 Amazing Biotique Hair Care Products of 2020
Here are some weightless formulas, from leave-in conditioners, hair sprays, mousses and oils, just for you. During the winter season, not only your skin becomes dry, but the cold winds also make the hair dry and lifeless. In this case, like skin, it is important to take special care of hair in this season. Avoid using as many chemical-rich things as possible for hair care and use natural things. Problems in winter season hair not only becomes dry, but hair also starts falling. Dandruff problems are common in winter due to scalp being dry. Due to scalp dry hair starts to break. Hair moisture is also lost. Wetness on the skin and head causes dirt and pollutants to freeze easily.
Hair becomes lifeless and dry, due to which your hair grace may fade away. But by using these products which are made from natural extracts, you can take care of your skin and hair even in this season. In this blog, we have brought to you the7 amazing Biotique hair care products of 2020
This nourishing shampoo is a blend of real kelp, natural proteins, peppermint oil and mint leaf extract, to gently cleanse hair and invigorate the scalp for fresh growth and healthier shine.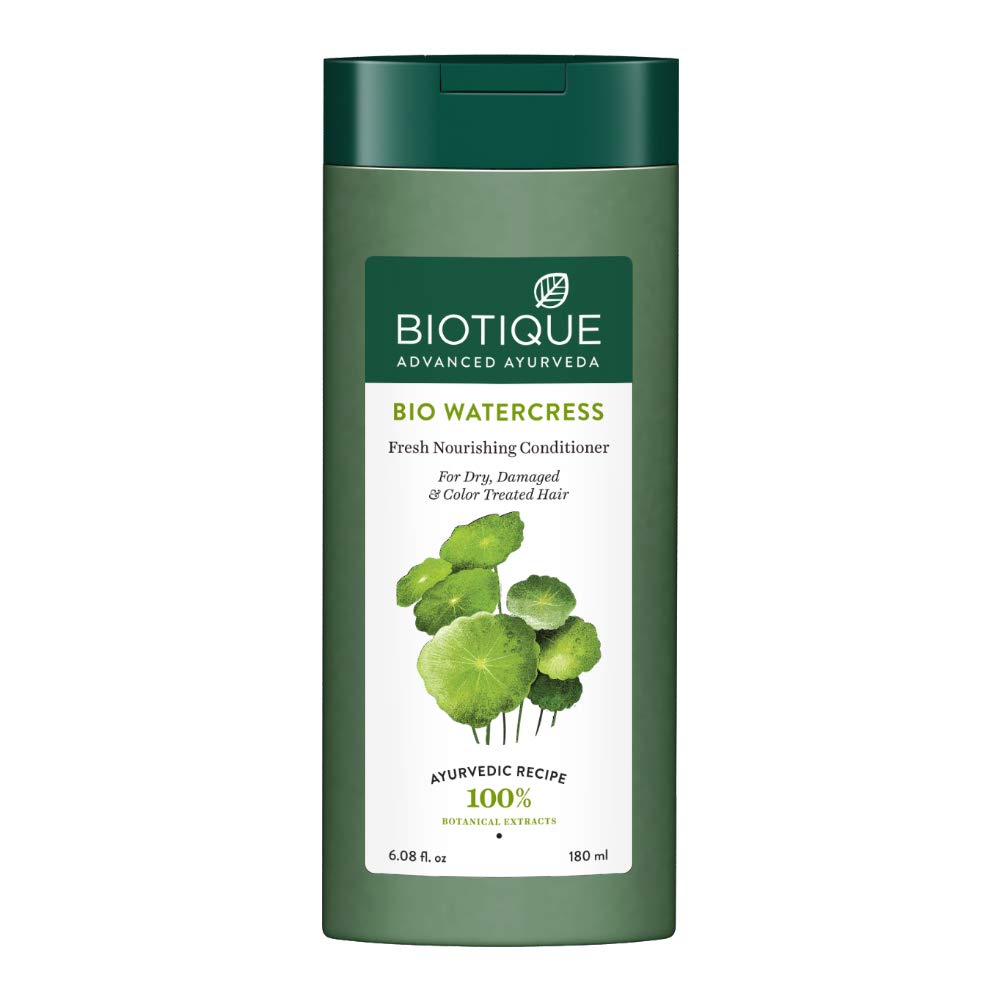 This nourishing formula is blended with pure watercress and extracts of pineapple, tomato, carrot, aloe vera, cucumber and lemon, to silken and strengthen hair for healthy-looking body and shine. Keeps colour and perm in place. Protects hair against environmental dryness and damage.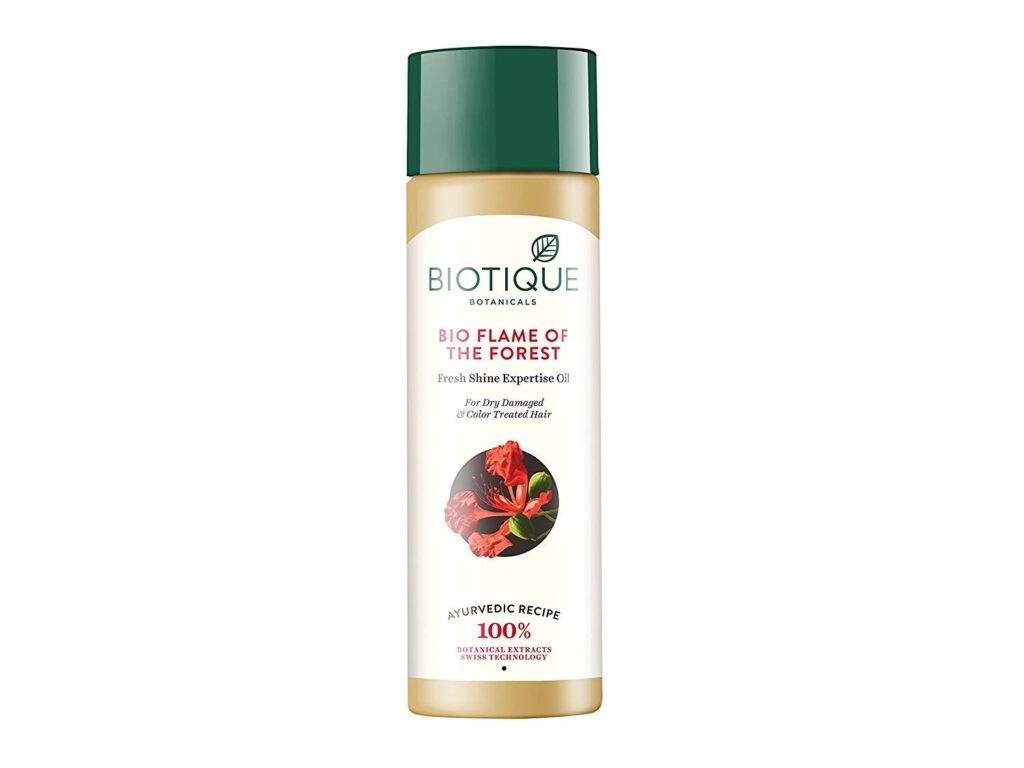 This luxurious oil is a blend of the flame of the forest flowers and extracts of hibiscus to promote healthy hair shine and body. Fortifies follicles against damage. Keeps colour and perm in place. Leaves hair full of life and lustre.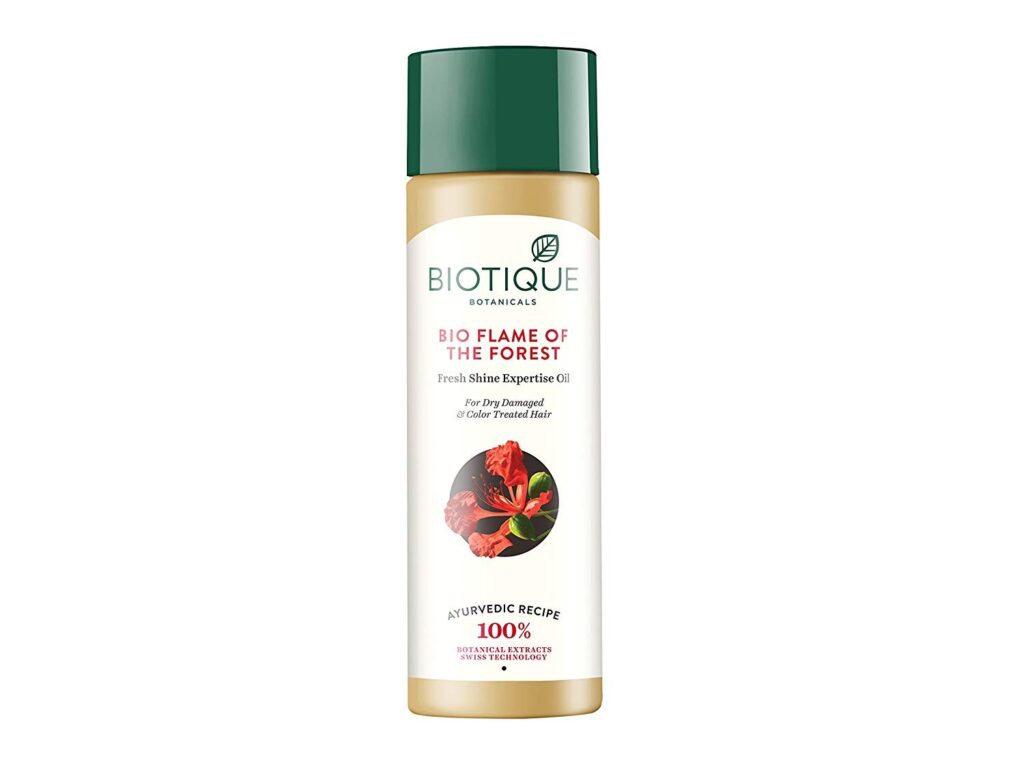 It Promotes new and healthy hair growth and encourages hair from root to tip, and makes the head toning, jovial, and provides relief from dryness and irritation. Stimulates hair, from root to tip, and leaves scalp feeling toned, exhilarated, free from dryness and irritation.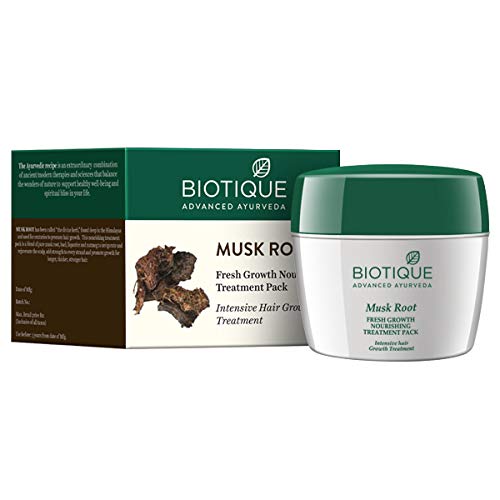 Say goodbye to dull, lifeless hair and hello to healthy, lustrous and fabulous hair with this Biotique Bio Musk Root Fresh Growth Nourishing Treatment Pack. It is enriched with Musk root and Bael extracts, which work together to treat inflammation while restoring your hair's natural colour.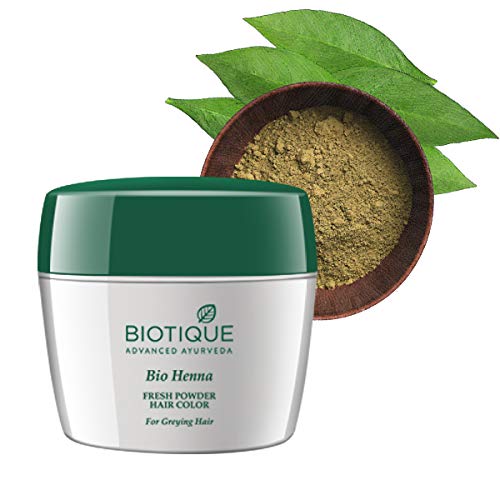 Want to get your hair coloured naturally? Try the Biotique Bio Henna Fresh Powder Hair Color. It delivers professional-quality results while saving you a fat bill from your salon!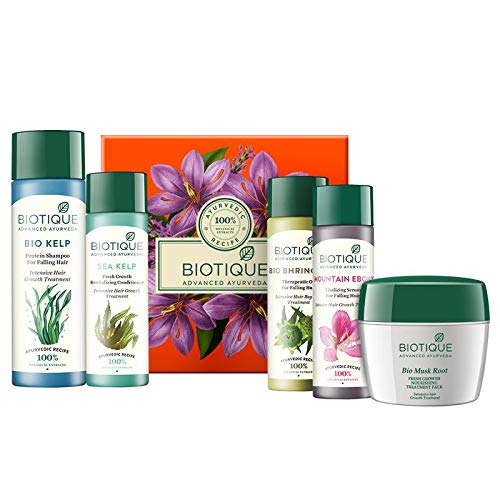 It's a complete hair care kit just made for you! Bhringraj Hair Oil contains pure Bhringraj, Butte Frodsa, Amla and Centella mixed with Coconut Oil and helps in treating Khalisiya and other causes of hair loss. The nutritious shampoo is a blend of pure kelp, natural protein while the serum is blended with pure extract of Mountain Ebony, long pepper. The hair pack is a blend of Pure Musk root, vine, liquorice and nutmeg that gives an active and new life to the scalp, adds strength to every braided hair and long, thick and strong hair. Promotes growth for.
Hopefully, the Blog7 Amazing Biotique Hair Care Products of 2020listed above will & make your makeup experience easier. For any query simply comment on the comment box.