12 Best Skin Care Routine Before Bed & More!!
Bright skin is what every woman desire. Glowing & healthy skin is very mattering for everyone. Our skin is very sensitive which can easily get fragile to exposure from direct sunlight & harmful chemicals.To get glowing and acne-free skin we came with these 12 Best Skin Care Routine Before Bed that work overnight and give beautiful skin.
Most of the girls do not wash their face before going to bed at night. They do not know how much damage can be done to their skin. Some of them have a really bad sleeping routine, the others are unaware of diet plans, makeup, healthy diet & more. Which not only affects their body but also causes damage to their skin.
Best Skin Care Routine Before Bed
Another reason for skin damage can be a stressful lifestyle, busy schedule, inadequate sleep and other reasons. They are all part of life and you cannot run away from them. Today we are going to tell you some beauty 12 Best Skin Care Routine Before Bed at night.
1.Wash your face before sleep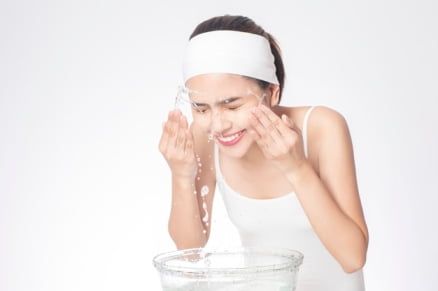 Removes makeup. Many girls do not wash their mouth due to carelessness. Due to which they start having problems with acne. Face wash at night not only removes makeup but also cleanses the dirt from the face throughout the day.
2. Never forget to moisturize the skin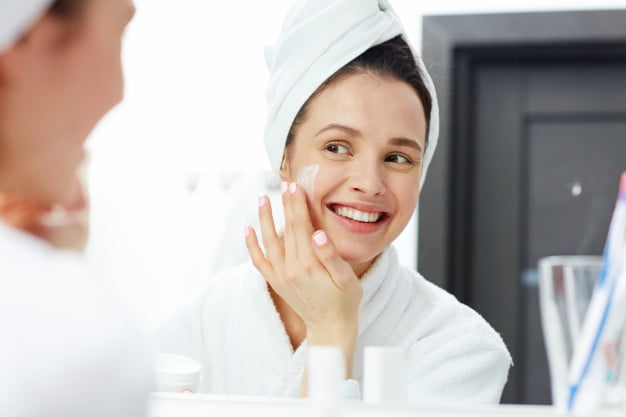 Moisturizer is considered a very important part of beauty to keep the skin away from impurities and to keep it young forever. Moisturizer always keeps your skin healthy and hydrated.
Your skin's water supply is met by the moisturizer itself, which ends problems like dry skin. Moisturizer is used according to skin types. Along with this, moisturizer is the last step after cleanser and toner.
3. Eat a healthy & Proper diet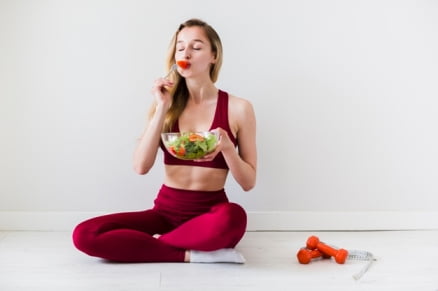 Remember to take a sufficient amount of dinner. Try not to sleep just after having dinner. There must be an hour of a gap between your dinner time & sleep. Green vegetables and fruits protect both your health and beauty. They are rich in antioxidants and vitamins that keep the body fit and healthy. So, try to add this healthy food in your dinner plate.
4.Under-eye cream to prevent dark circles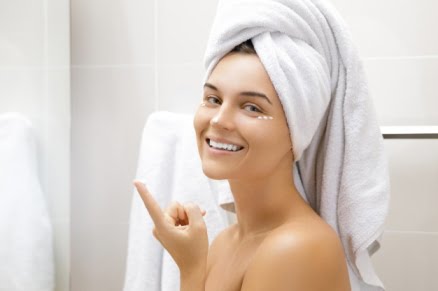 There are many creams available in the market which helps to remove dark under-eye circles. You can do for aMamaearth Bye Bye Dark Circles cream, as it has properties of cucumber & peptides. Which helps in skin lightening and tightening.
5.Drink water before sleep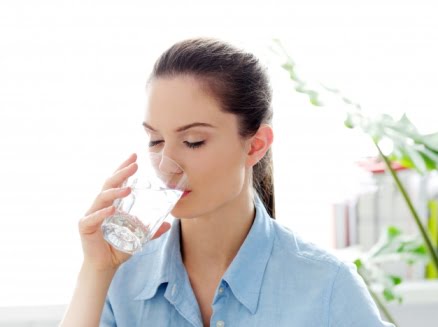 Take at least 8-10 glasses of water a day. Water helps in removing the toxic elements of the body and also fulfils the lack of water released from the body through sweat.
6.Turmeric Mask
First of all, the turmeric face mask is very good for skin as well as turmeric health. It has anti-bacterial and anti-inflammatory properties and acts as a powerful ingredient in preventing acne. Applying it on the face brings a different glow. To use turmeric, make a paste by mixing 1 teaspoon of milk in 4 teaspoons of turmeric. Then mix it well and apply it on the face with the help of a little ball. Let it dry for a few minutes before sleeping.
7.Apply milk and rose water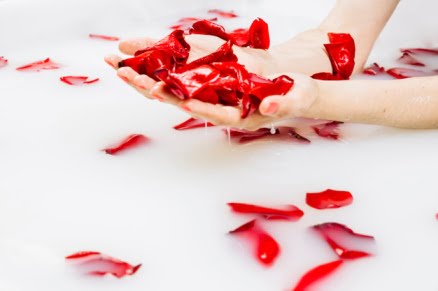 Milk acts as a moisturizing skin as well as a cleansing. Milk night cream is very beneficial for dry skin people. It makes the skin soft and dry. To make it, add half a teaspoon of rose water, half a teaspoon of olive oil and half a teaspoon of glycerin, mix it well. Apply this mixture on the face before sleeping.
8.Brush your teeth before bed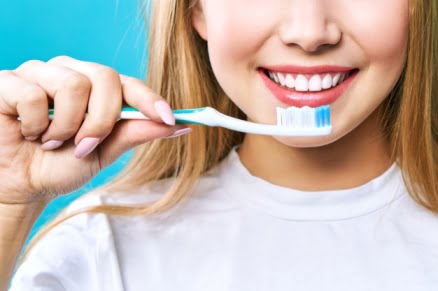 Often the yellowing of the teeth can embarrass you and even spoil your grin. Using baking soda with your toothpaste will boost and help to make your teeth more white. Ensure that you're brushing your teeth before bed. This will kill all germs & bacterias while keeping the cavities away from your teeth.
9.Hair Oiling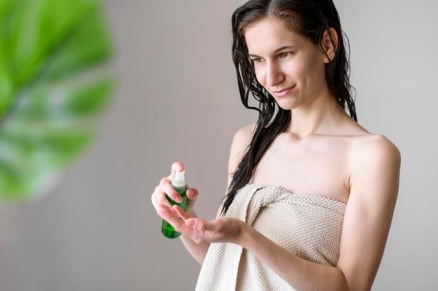 Oiling is important for your hair. You should massage your hair with oil before gin to bed and next day wash it off.
Lavender oilcontains a lot of vitamins, minerals, iron, calcium and fatty acids, which not only prevent hair from turning white quickly, but its daily massage also makes hair long, thick, shiny and strong.
10.Hand & foot cream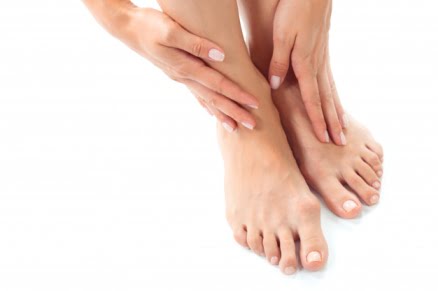 Don't forget to moisturize your hand withNIVEA Hand Creamwhich Keeps your hands ready to work immediately after application and Quickly absorbs into the skin to restore lost moisture from within the skin.
Take care of your feet & heels, don't let them dry and rough. UseHimalaya Wellness Foot Care Cream, to heal your cracked feet and moisturizes & softens them.
11. Tie your hair before sleep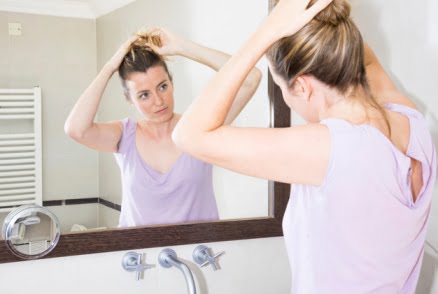 For voluminous and bouncy hair make sure to make a ponytail or tie your hair as you are comfortable. This will reduce the chances of hair fall and make your hair long, thick & bounce. But remember, do not tie your ponytail too tight. This causes hair to become lighter and thinner. Tie the hair loosely, especially when you have long hair.
12. Beauty sleep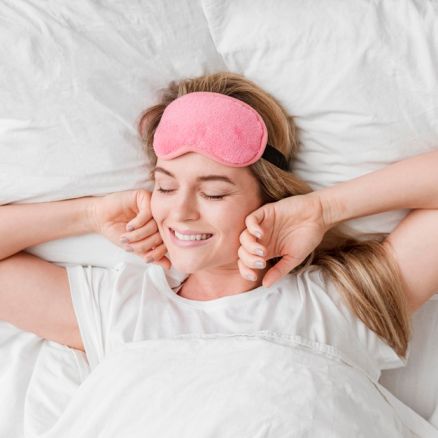 Get plenty of sleep at least 7 hours a night, and meditate every day, relax for 20 minutes or listen to gentle and melodious music. Beauty sleep (sleeping properly) can improve blood circulation, which makes the face better and gives freshness to the face. Proper blood circulation in the body is necessary for healthy skin. Reducing bedtime can make the skin dull. So, if you want better skin, sleep better.
Hopefully, the blog 12 Best Skin Care Routine Before Bed listed above will make your makeup experience easier.
For any query simply comment on the comment box.