101 Women's Conclave & Awards 2020- The Crazy Tales
The Crazy Tales, a premiere 'Content Media Company' in Delhi/NCR came up with the second season & organised the 'Women's Conclave and Awards 2020' on 6th of January 2021 at the 'Constitution Club of India'. The main motive of the event as mentioned by the founders Manish Mishra and Amrita Kar was to give women honour & recognition, who have done exemplary work in their own. The main focus was to create a platform for them so that by this platform they encourage and empower more women.
The event was jam-packed and was attended by many prominent personalities, Amanpreet Ji, the Joint Commissioner of Income Tax, Rohit Pandey, he is the Secretary Bar Association of Supreme Court. Sarah Rawat from India BraveHearts, Sarita Singh, Ex-MLA, Mahila Pradesh Adhyaksh, Ajay Pandey Ji, Mukesh Sahu Maheshwari from State BJP, RJ Divya Vasudeva from Radio 91.1 FM.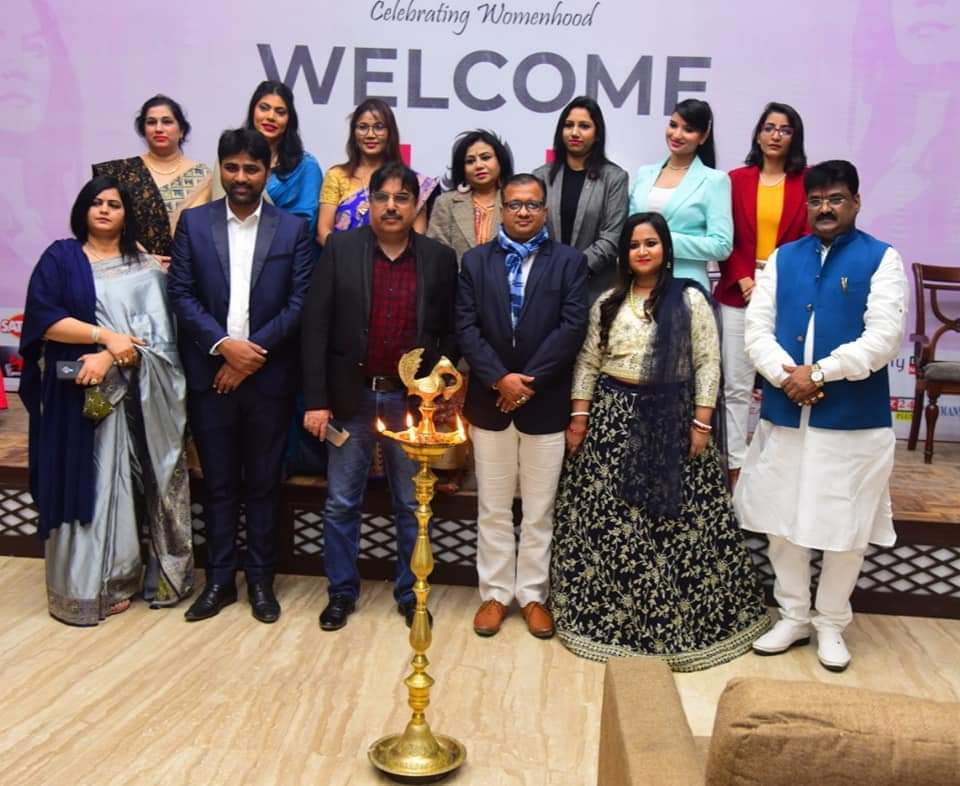 The opening ceremony started with a lamp lighting by the most renowned personalities. After this, Ganesh Vandana, a welcome dance was performed by the members of JSS(Jan Shikshan Sansthan) who showed their talent and mesmerised the event.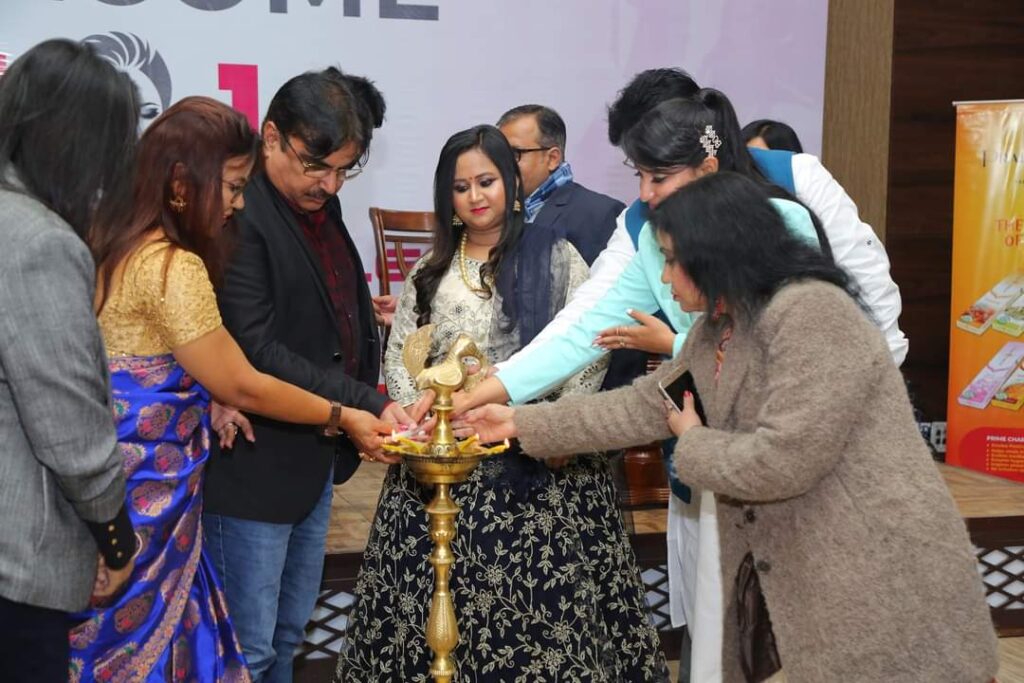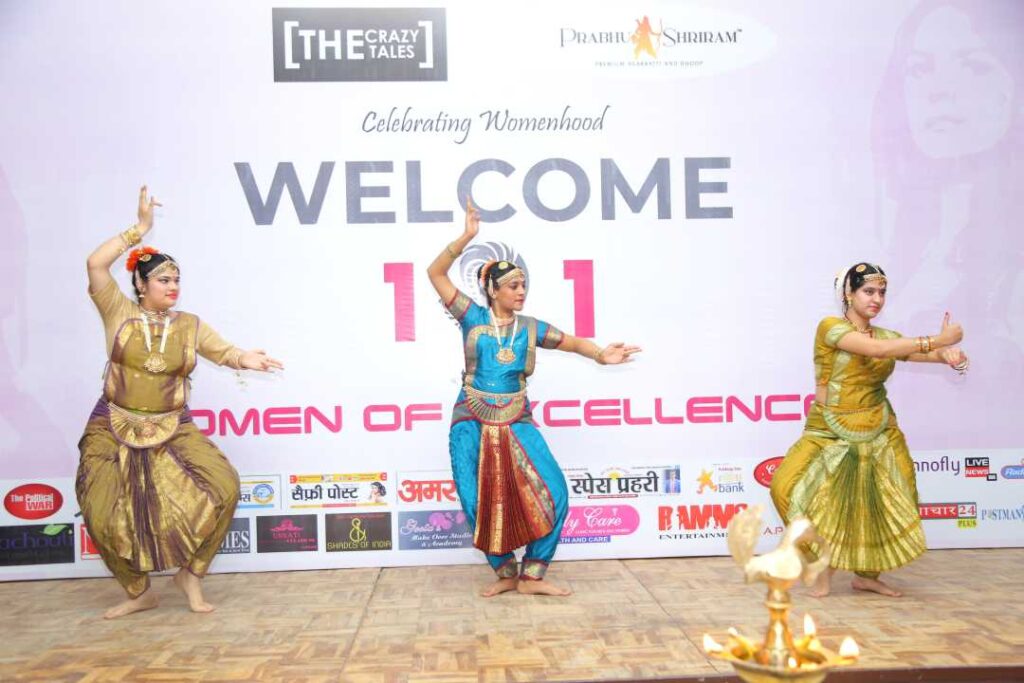 The event started with the power-packed audience and there was a panel discussion on women's health, security & empowerment. The first panel was attended, by Dr Parul Singh, RJ Divya, Principal from SOS village school Debaroti Bose and Akta Sehgal Malhotra. While the second panel was attended by Prerna Rajora, Neeva Singh, Dietician Shiwani Pawar Dr Reena Sharma and Dr Ritu Sangwan.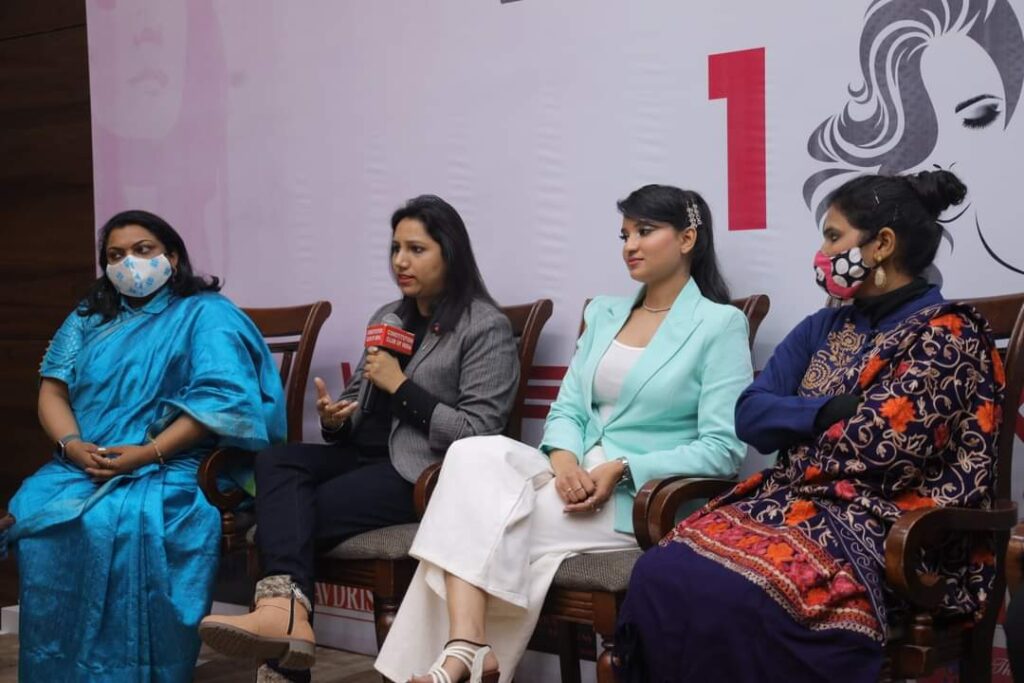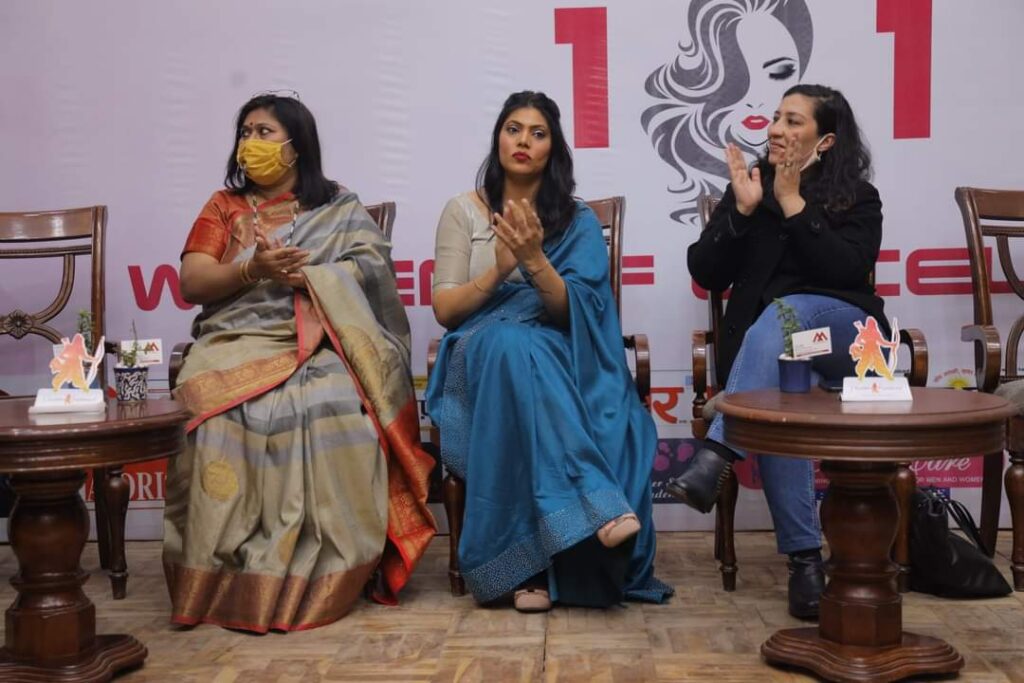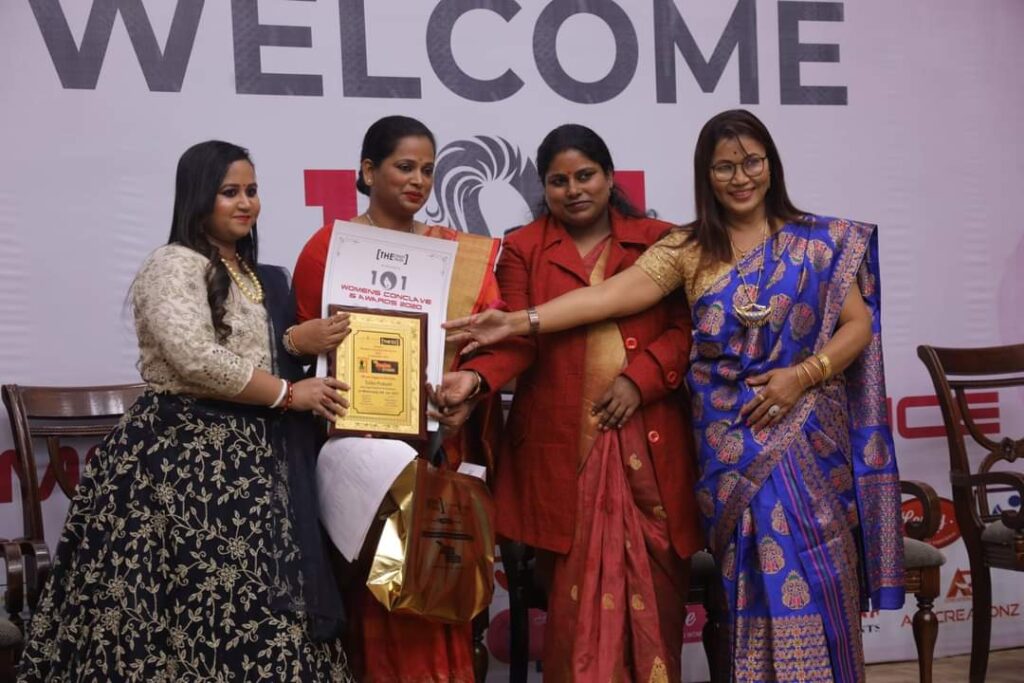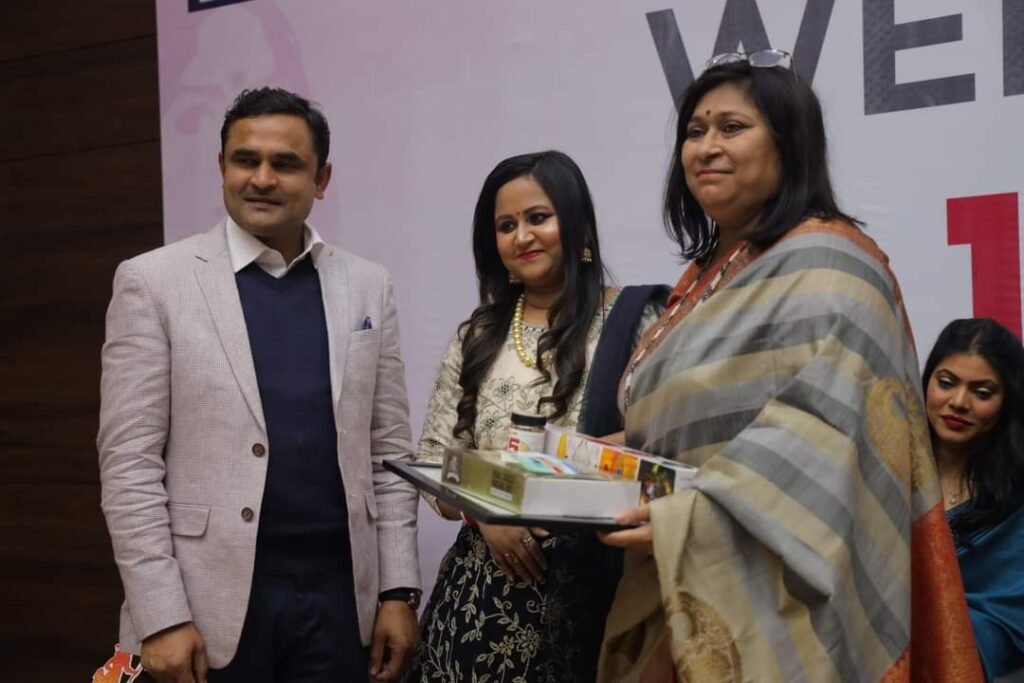 The event was also supported by Prabhu Shri Ram- Premium Aggarbatti, Candy Corner, A.P Creationz, Satmola Group, Innofly, Indian BraveHearts, Bodycare, Pancholi Group etc. The event consisted of 101 awardees from all over India. The Crazy Tales received the nomination over 1500 out of which 101 most influential ones were chosen. The 101 women were from the larger corporate world, academician to research scientist, astrologers, image coach, life coach & some of the best social activists.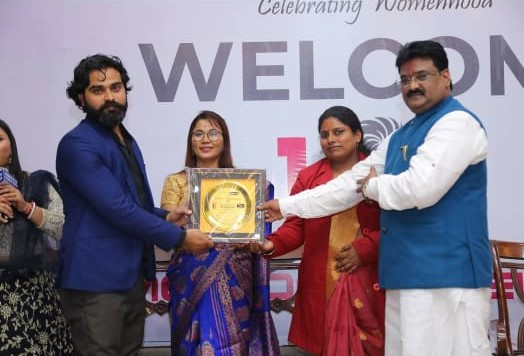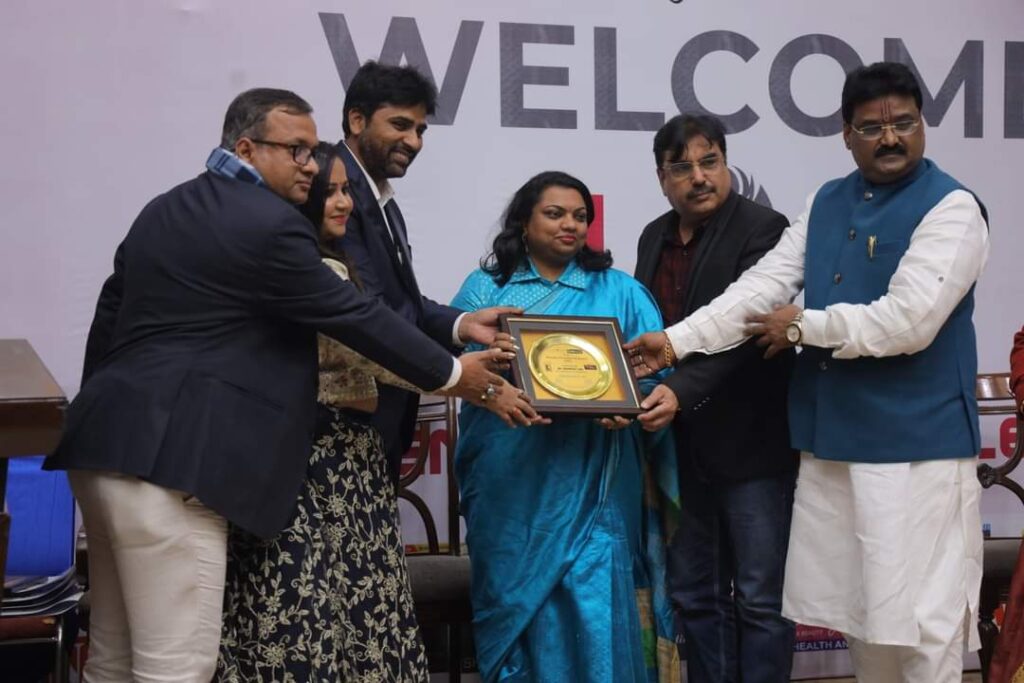 Some of the eminent awardees among the 101 were Prerna Rajora, Rehana Ali, Dr Paarul Singh, Nidhi Agarwal, Khemka, Avni Bahri, Meenakshi Mohanty, Lalita Jaiswal, Neeva Singh, Akta Sehgal Malhotra, Kajal Sharma, Munmunmukherji, Sanam Maratha, Shefali Sharma, Zainab Samreen, Dr Deepti Mehra, Anchal Sharma, Omita Unnarkar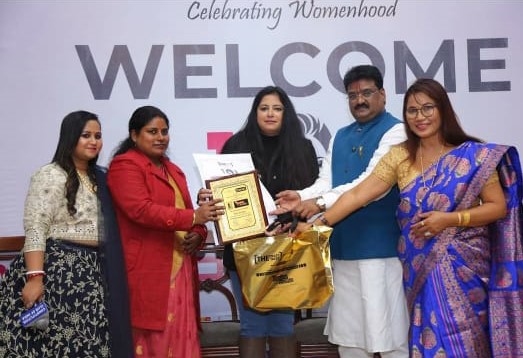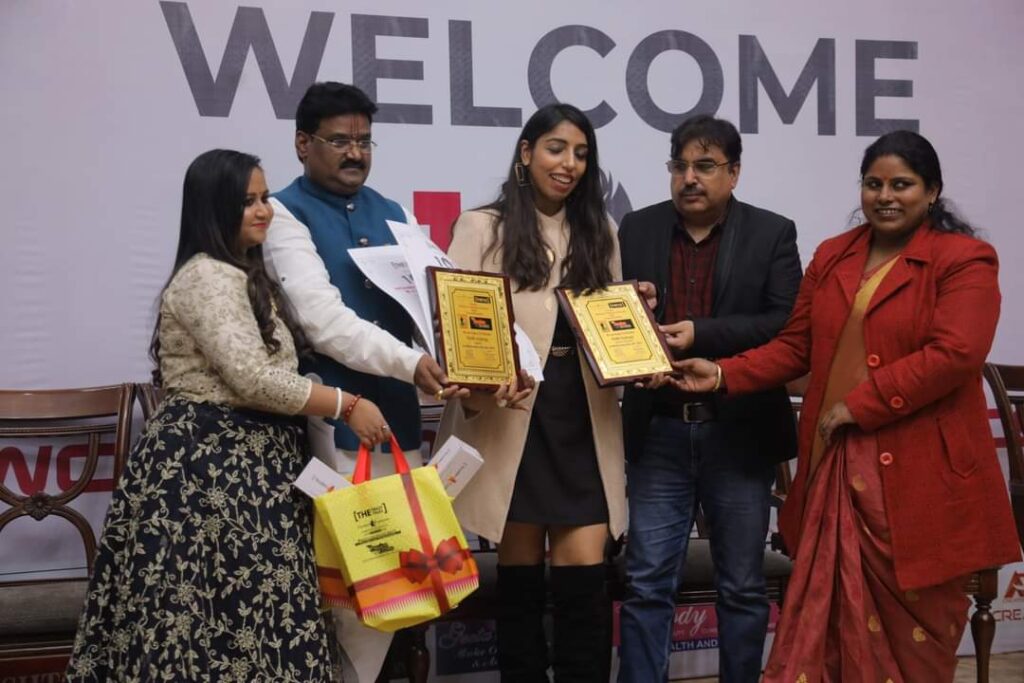 Akshini Bhatnagar, Tannaaz Irani, Sandhya Chopra, Ganiv Chadha Panjrath, Harinder Cheema, Meena Dawar, Sara Khan, Anita Wadhwa, Pooja Goel, Nimisha Bansal Aggarwal, Moumita Bagchi, Shweta Sharma, Dr Smriti Sharma, Gunjan Dhasmana, Megha Dahiya Chauhan, Kiran Mishra, Poonam Soni, Suruchi Sharma, Advocate Juhi Arora, Rakhi Bisht, Shivani Pawar, Kalyani Sacha, Dr Reena Sharma.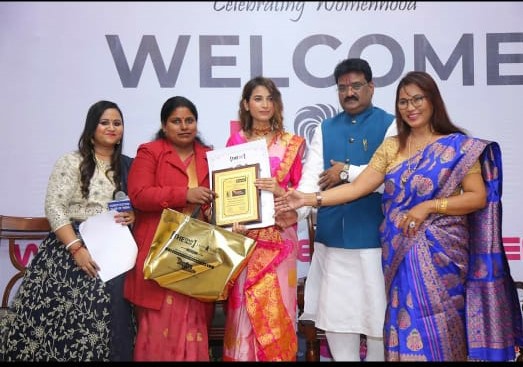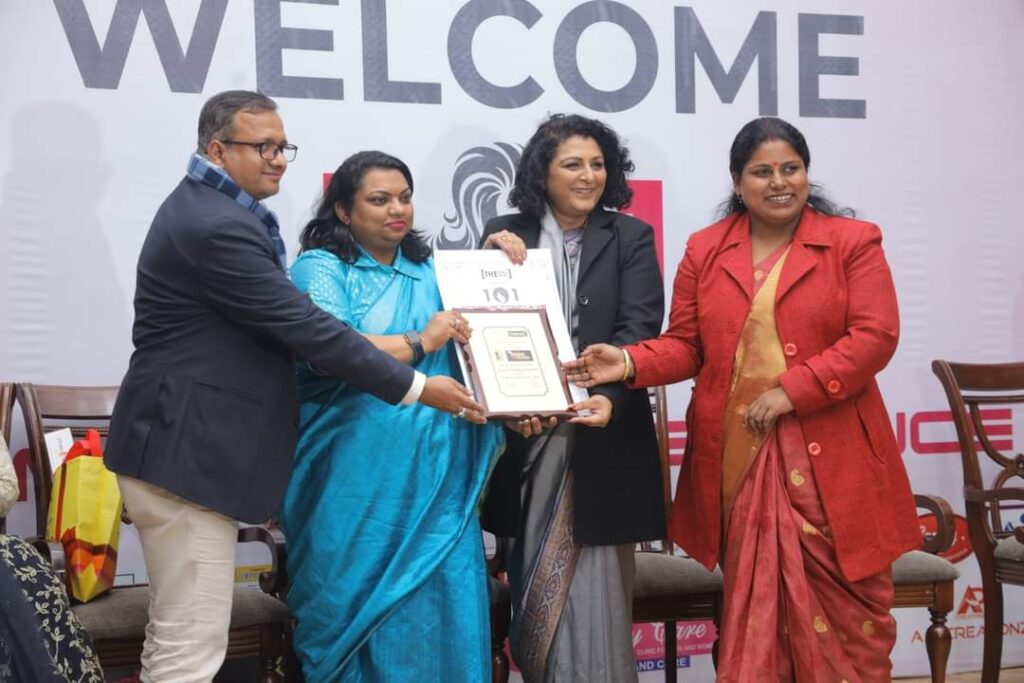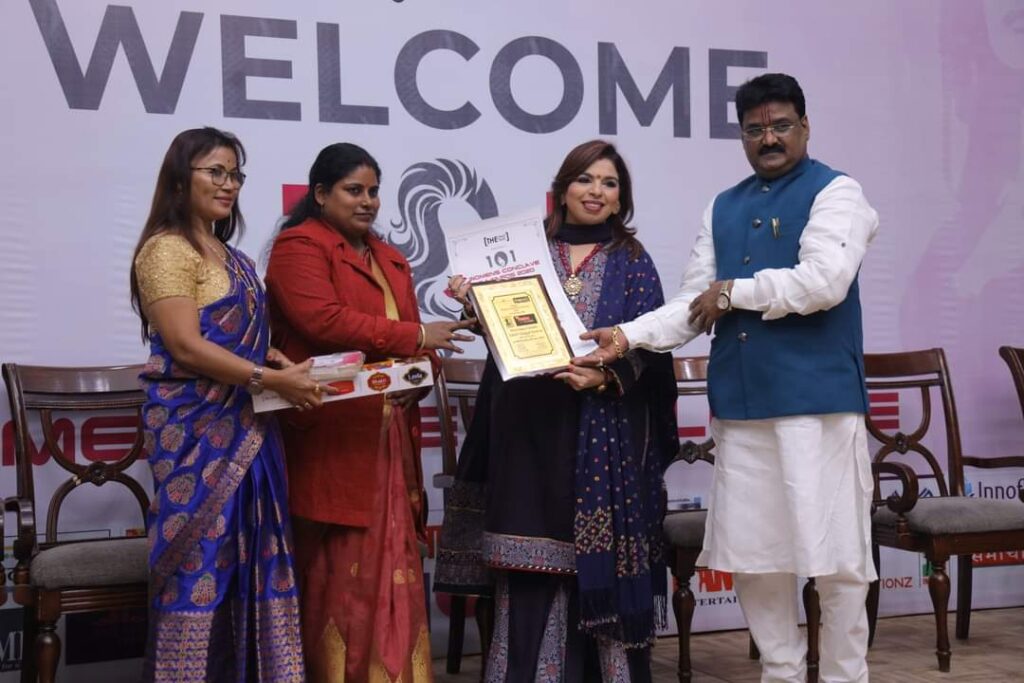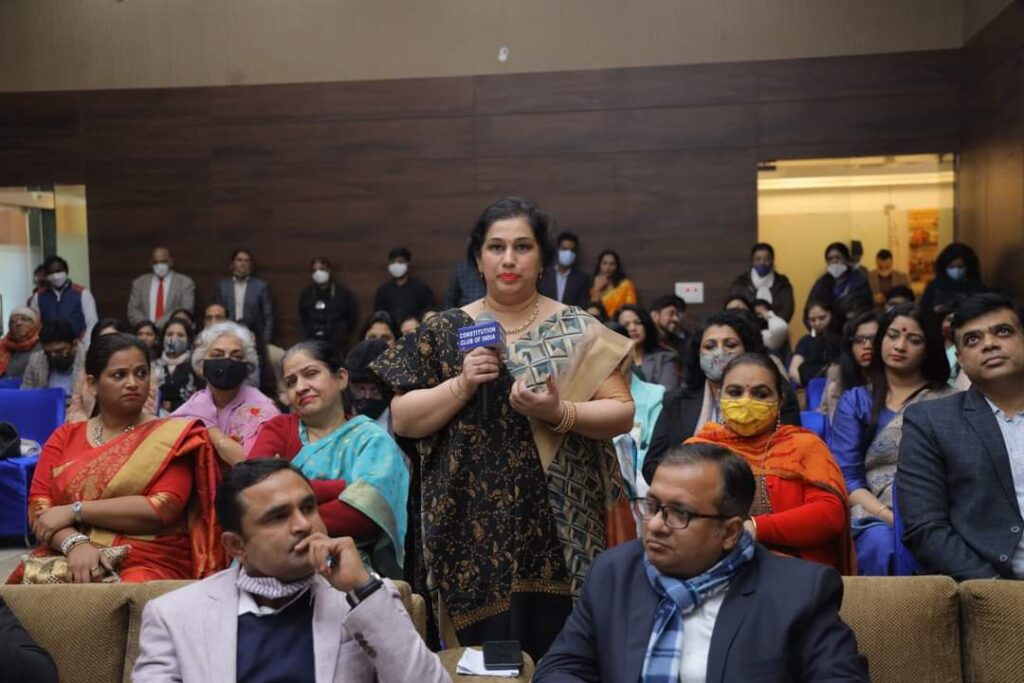 Nidhi Kukreja, Nidhi Kukreja, Archana Dua, Anshu Pal, Sweta Kaushal, Chaitali Chatterjee, Nindiya Saket, Anisha d'Aosta, Khusboo Sharma Jain, Vinti Kumari, Aishwarya Sinha, Debaroti Bose, Beauti Dutta Mazumdar.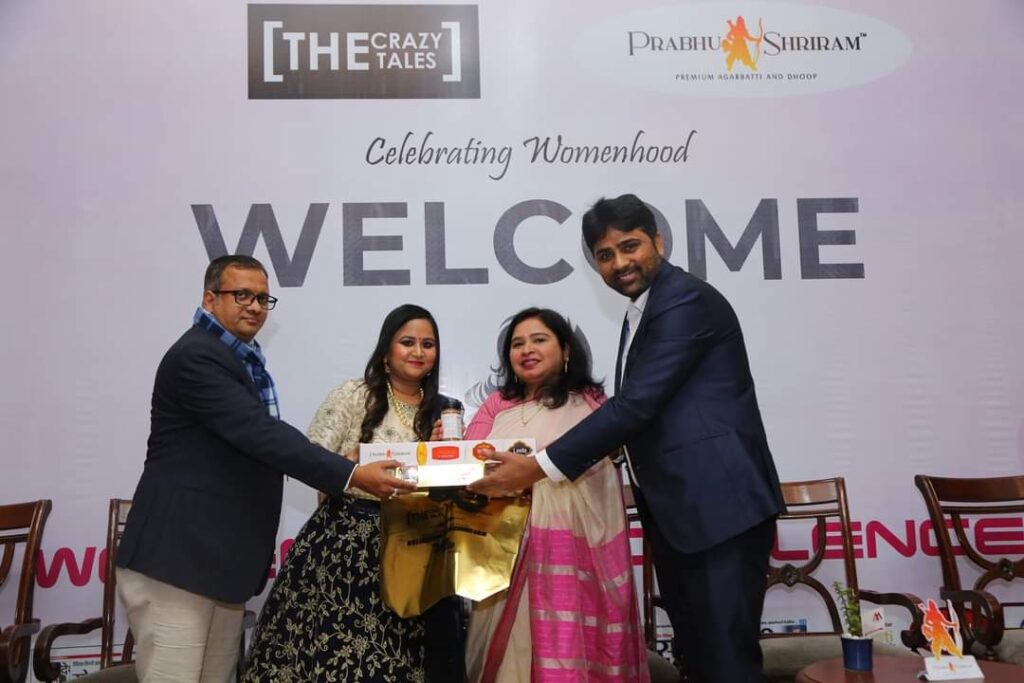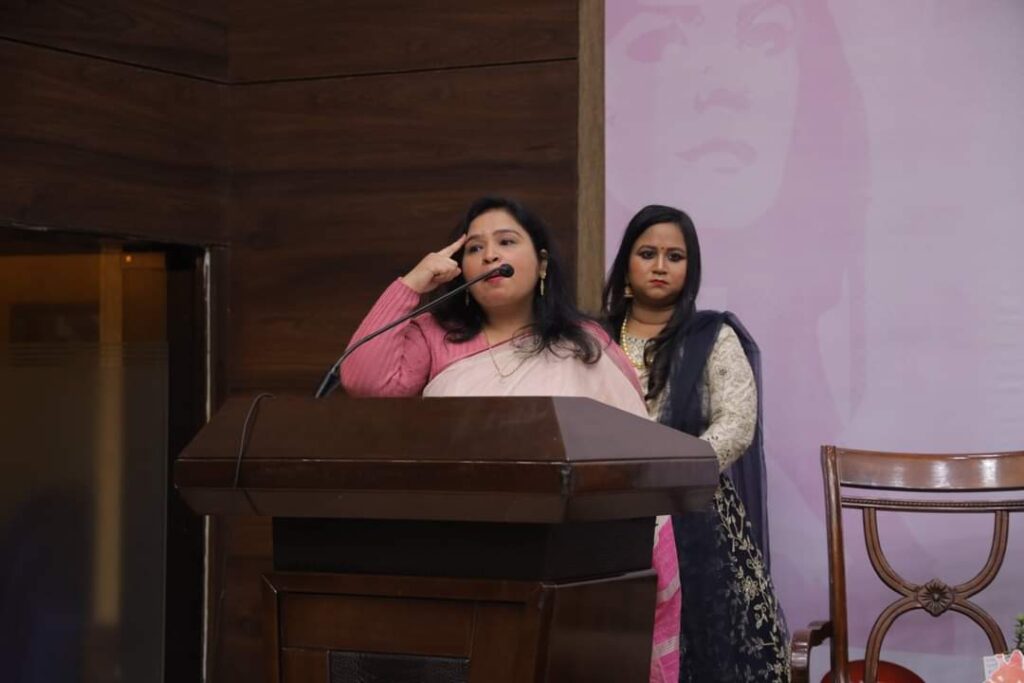 Talika Prakash, Indrani Das, Dr Neelam Singh, Dr Rekha Gaur, Priyal Poddar, Aakansha Tyagi, Dr Madhumita Bhattachrjee Nayyar, Ruchi Gautam Pant, Ranjeeta Nath Ghai, Abhilasha Patnaik, Ranjeeta Ashish.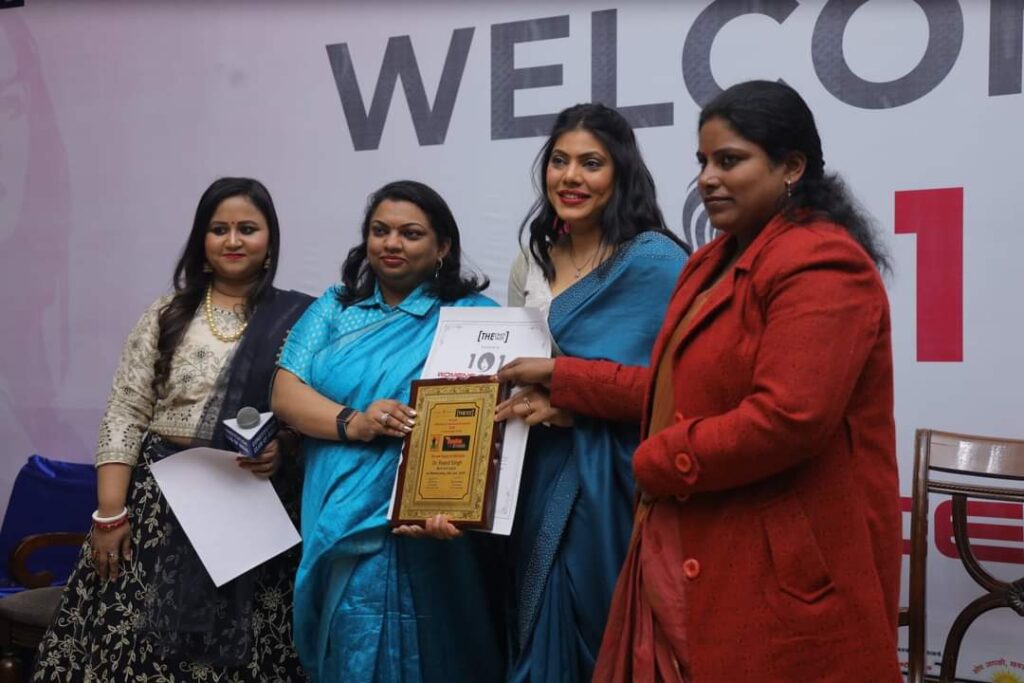 RJ Divya Vasudeva, Urmila Devi, Babita Negi, Dr Kirti Sharma, Monica Sharma, Sonia Sahijwani Saini, Afreen Ahmed, Meenakshi Bhasin, NinaSoni, Afreen Deeba, Diksha Chandel, Sikha Kukreja, Dr Poonam Singh, Geeta Dagar, Chhama Chaudhary, Manasi Pathak Verma, Soumya Sharma, Anuradha Aachhwan, Megha Sisodia, Ruchika Yadav, Dr Lakhvinder Kaur, Sukriti Khokher, Parveen Hussain, Riya Suneja, Atamjeet Kaur, Rini Dhalukakhua, Neeru Dawra, Rekha Tomar, Sakshi Duggal Kumria, Sapnaa Nigam (Sweetopiaa), Priyanka Chouhan, Shilpi Sharma, Ritu Sangwan, Sarah Rawat, Madhvi Sharma, Pooja Singh and Jyotika Pruthi.
The Panellist along, with all renowned, awardees had passed a message that "women don't need to be empowered, she just needs support". Lastly, The Crazy Tales, a content media company, who writes influential stories of people, would like to thank all the supporters, associate partners and media partners of the event for making it a grand success.