101 Women's Conclave & Awards 2020 - Panel Discussion
The Crazy Tales, a premiere 'Content Media Company' in Delhi/NCR came up with the second season & organised the 'Women's Conclave and Awards 2020' on 6th of January 2021 at the 'Constitution Club of India'. The main motive of the event as mentioned by the founders Manish Mishra and Amrita Kar was to give women honour & recognition, who have done exemplary work in their own. The main focus was to create a platform for them so that by this platform they encourage and empower more women.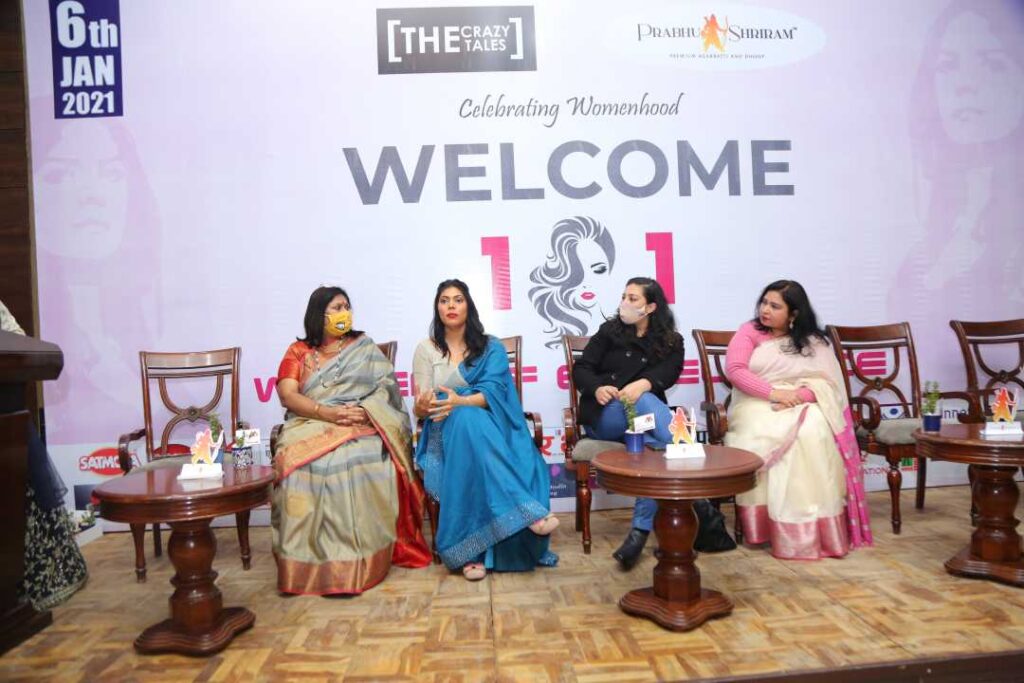 The event lighted up with the power-packed audience. Followed by a panel discussion on women health, women's security & women empowerment. Dr Parul Singh, who is a life coach, headed the panel session and she spoke about how a life coach can empower women to come out of a lot of problems in her life. She has mentored many women and helped them in their professional issues. She has also helped people suffering from diabetes. Dr Parul Singh has more than 10 years of experience in working with women and she also told that women should first look after herself and then only she would be able to look at her family. She also emphasizes that women should be more health-conscious and be more careful about her life so that she grows in her life and thereby empowering her family.
Later she was joined by Dr Deborati Bose, who is the Principle of 30 SOS school. Dr Deborati Bose explained how SOS works to empower children and also explained how SOS villages have rescued many women who were earlier tortured and had gone through many bad phases in their life.
SOS make these women empowered and also take care of both the women & children as their family.
She emphasizes that in any adversity we should never feel weaker than the other sections of the society and thereby look forward to more success in her life. Dr Deborati also urges the audience to visit SOS villages to find out and see how blessed we are being in our life. She said ' SOS schools are an exemplary of charity and generosity. SOS is the best NGO working all over the world.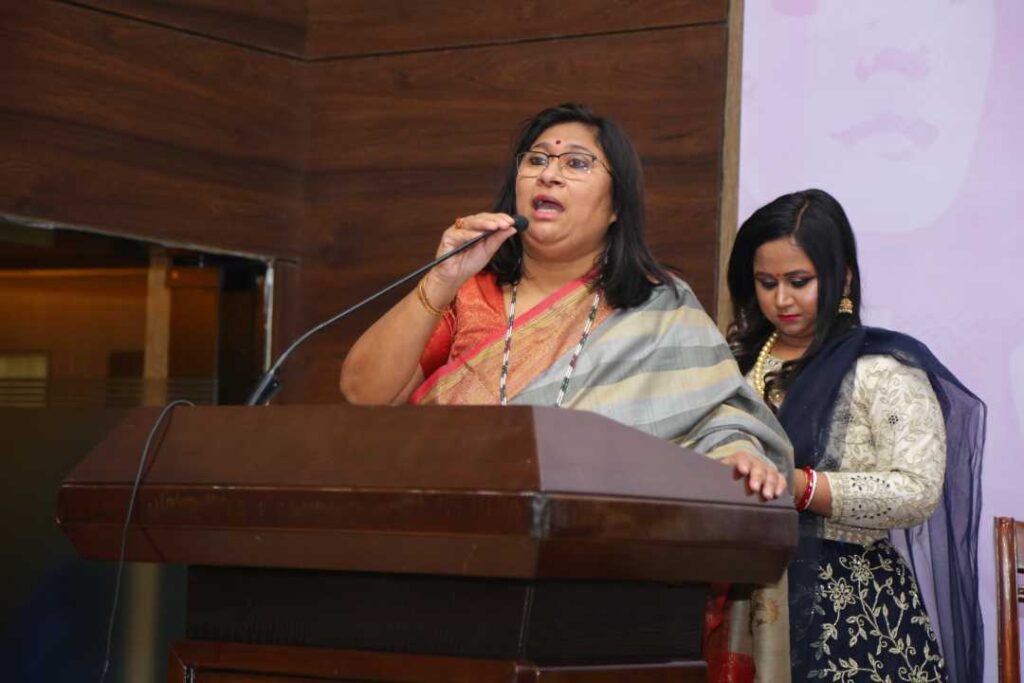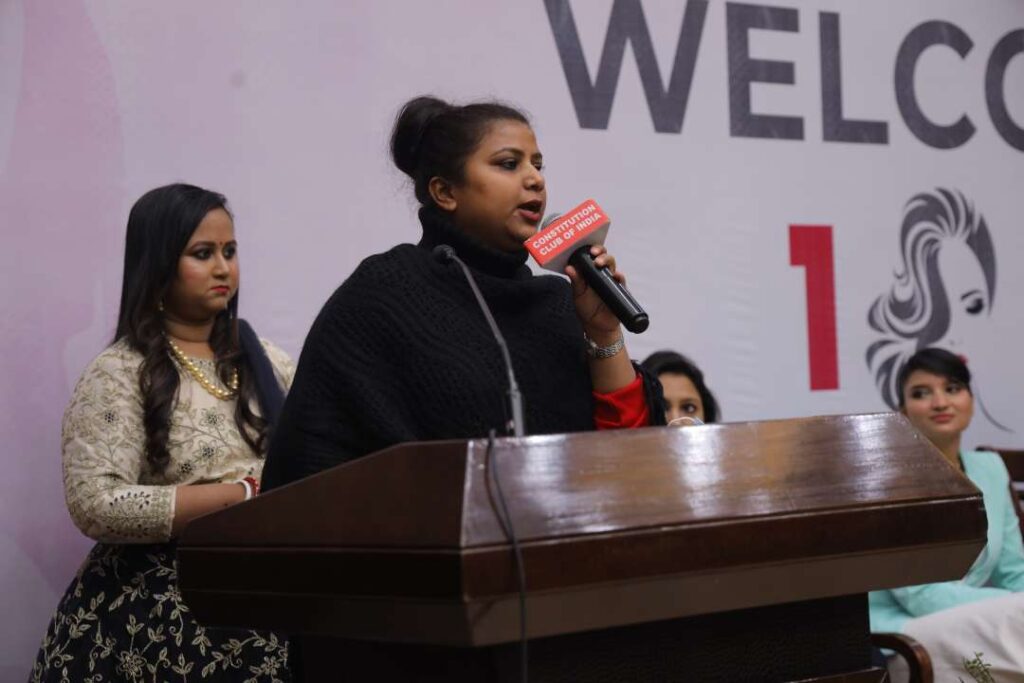 Akta Sehgal Malhotra, who is also a financial mentor also told how important financial matters are important in a women's life and she should look after savings in her life. She also explained many savings plan available in the market. She said ' women should get more conscious towards it and we should help growth in financial ways.'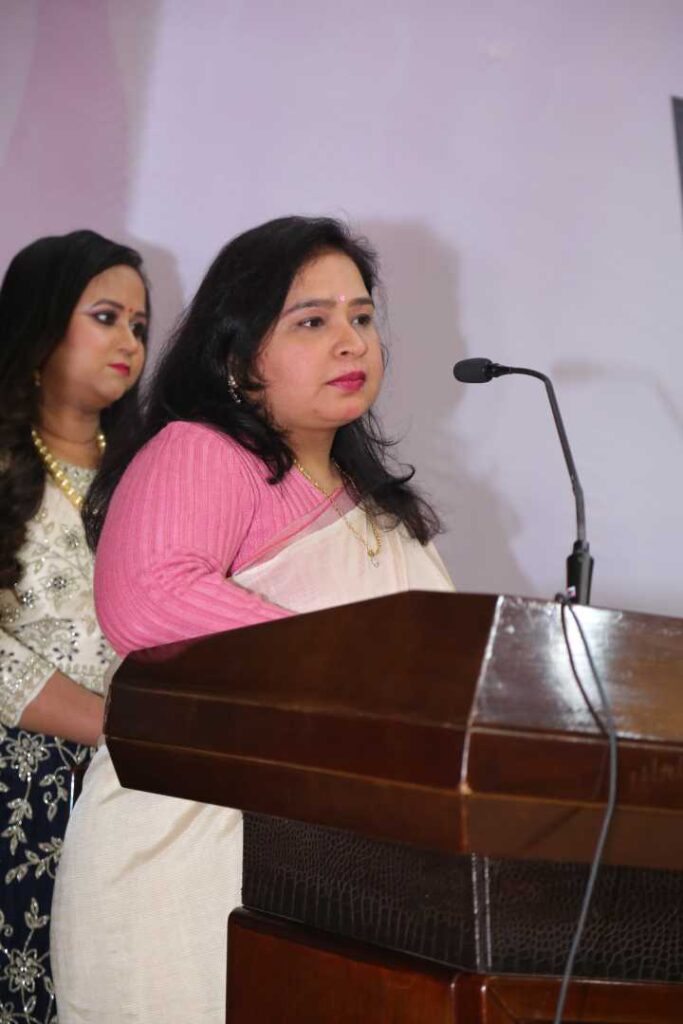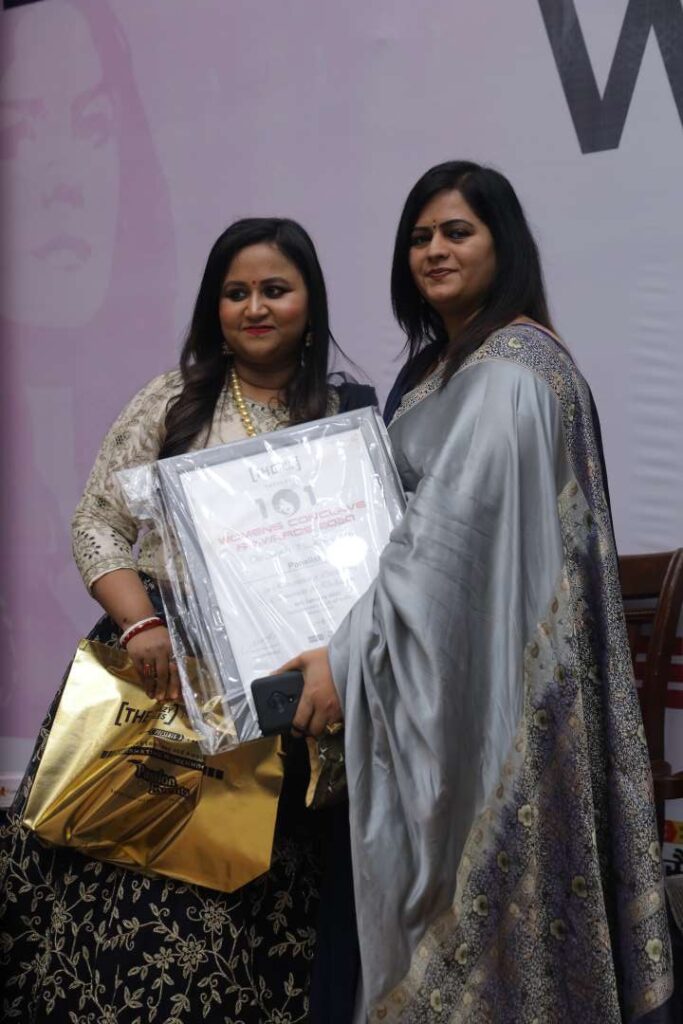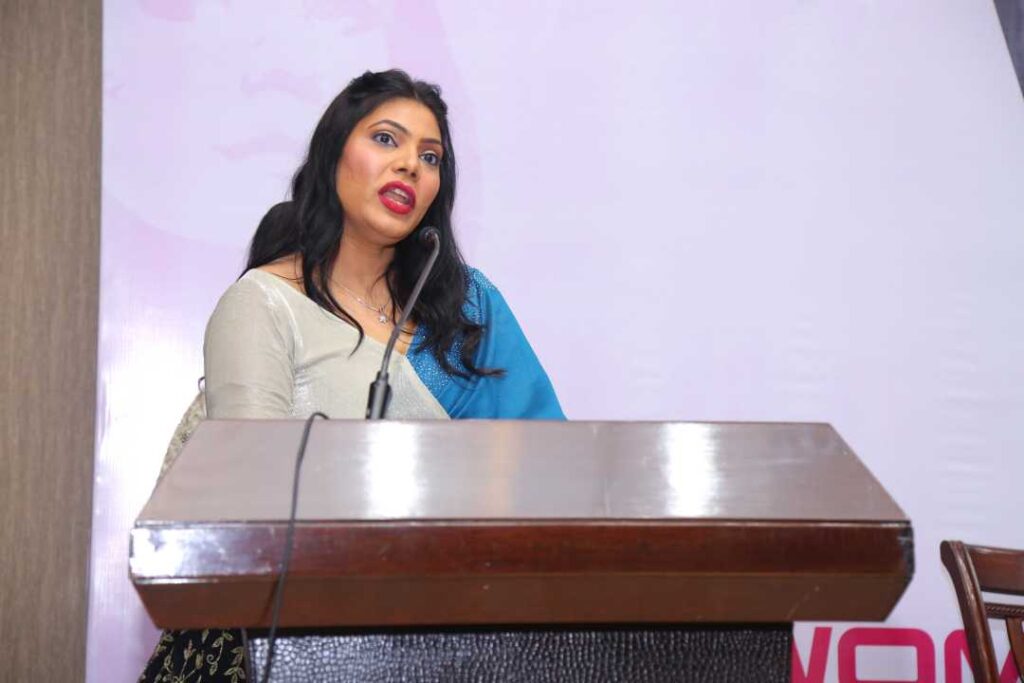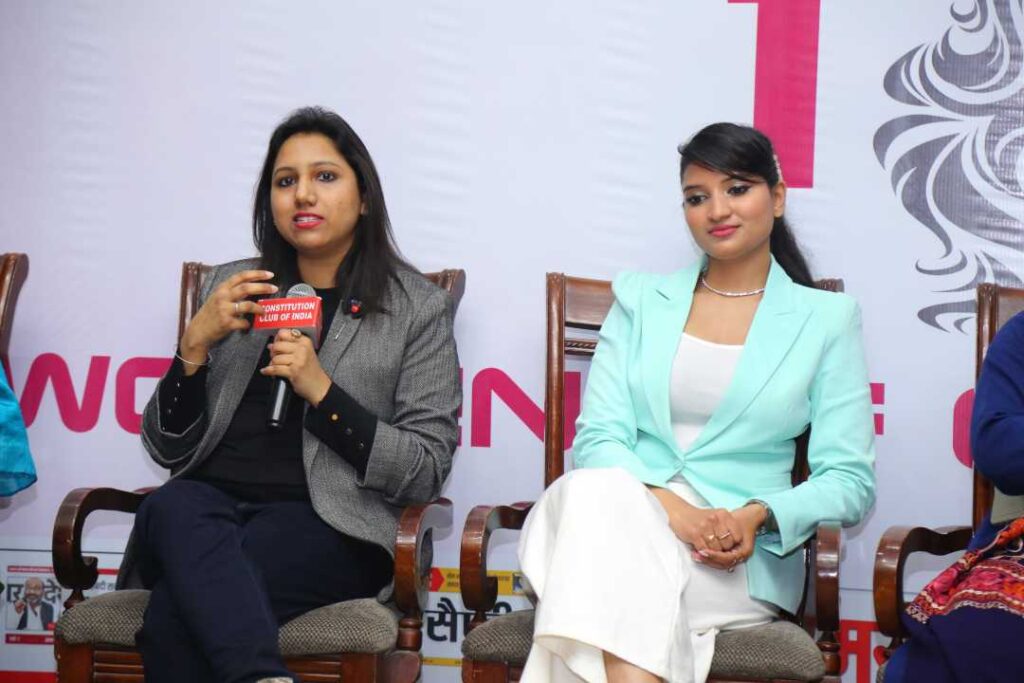 The panel was moderated, by Amrita Kar, the founder of The Crazy Tales. The panel was headed by Dr Parul Singh, she spoke about the scope of how a life coach can help people come out from a lot of their problems in life. She helps people with diabetes and helps them to come out of medication. She also mentioned that 'women should take care of themselves first and then of others.'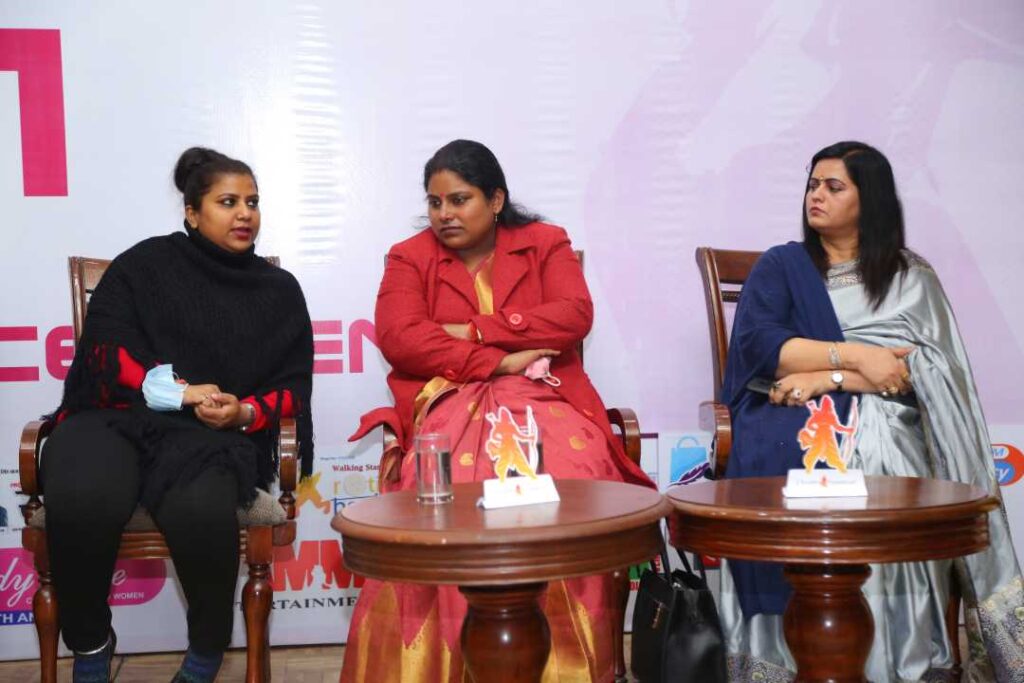 Lastly, the panel was joined by RJ Divya Vasudeva, she is RJ from Radio City 91.1FM. She said how she started work on the pad campaign. The Pad campaign was initially criticized by many people of the society but with time it was well accepted by many people of the society. RJ Divya Vasudeva explains about her life and how she works in a radio station, where she faced security issues and how she deals with it. Moreover, she has also worked with many such campaigns related to women. RJ Divya also shared many of her experiences in her life and shared some insights of how a woman can grow in her life.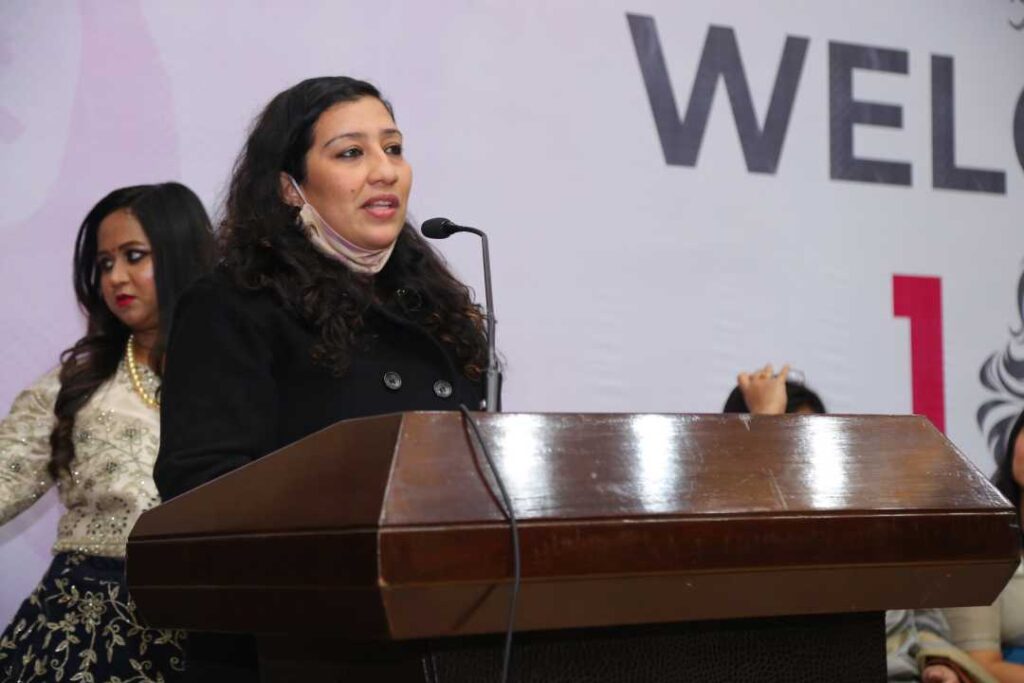 While the second panel was attended by Mrs Amanpreet Ji - joint commissioner, Rakhi Birla- EX MLA, Prerna Rajora, Dietician Shiwani Pawar, Mrs Sarita Singh, Dr Reena Sharma and Dr Ritu Sangwan where they talked about women's health & security also there was Neeva Singh, an officer from NCC Cadet Corps.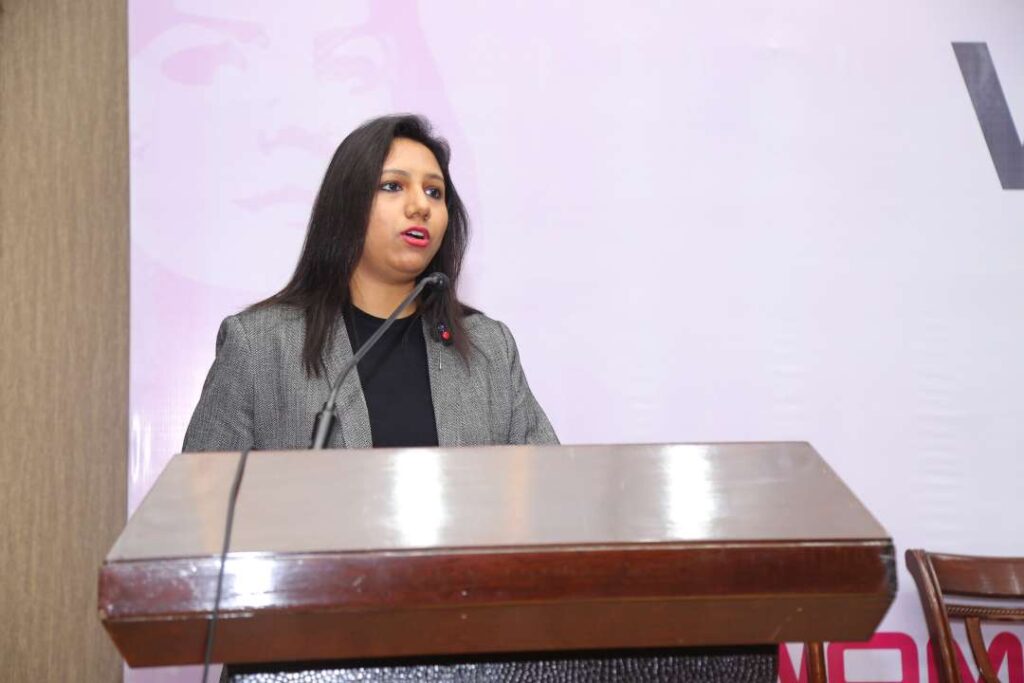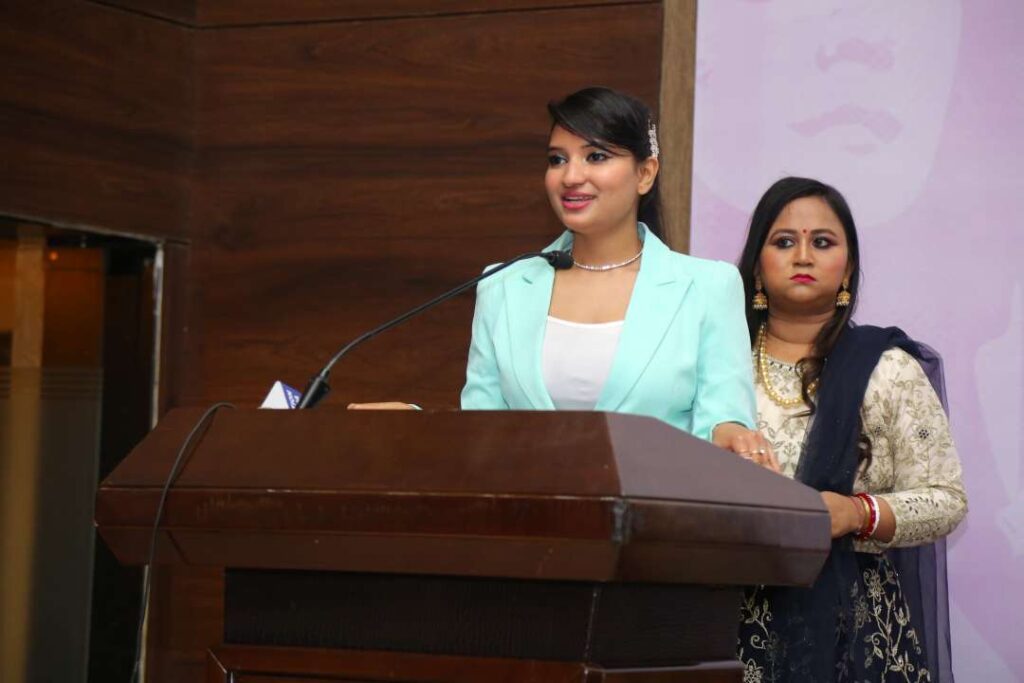 Shiwani Pawar is a dietician who spoke about how to keep ourselves healthy and also how to keep a stress -free life during the time of Covid-19. Apart from this Dr Reena Sharma talked about women security. She represents JSS(Jan Shikshan Sansthan) and is working closely with Jail associates. She also talked about how she's working with the Jail inmates to know about the other side of the story and also the things which we should keep in our mind while taking care of our security.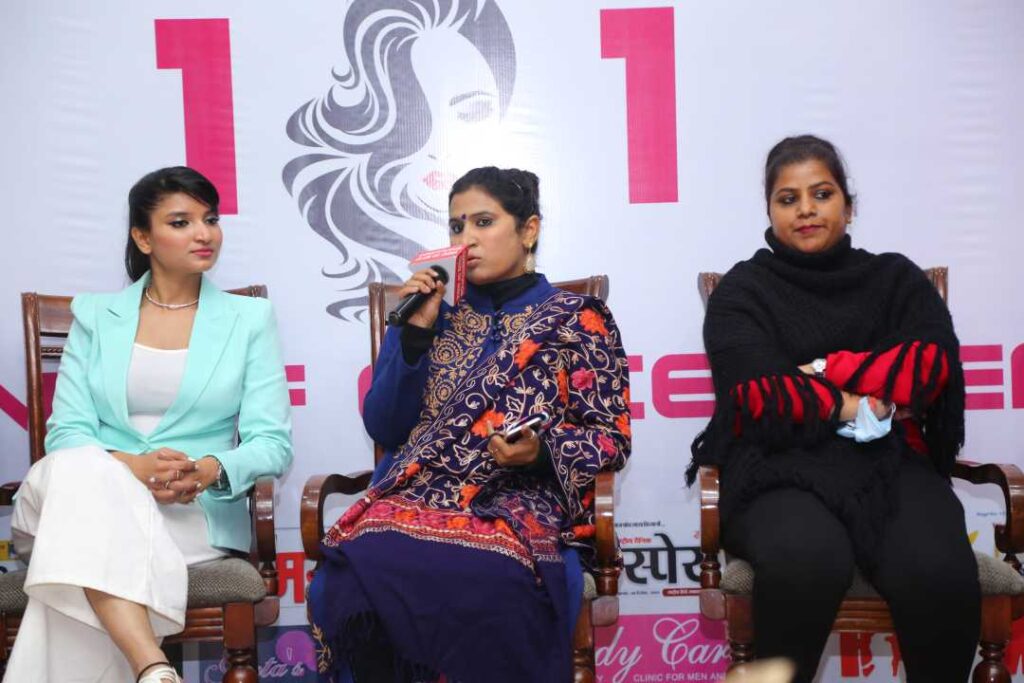 Mrs Amanpreet Ji, the Joint Commissioner of Income Tax was also present at the session. She said 'how the bureaucrats had to deal with such crimes which have been growing day by day in Delhi/NCR and all over India. And she told how much pressure they had to deal to give justice to the victim. Mrs Sarita Singh, EX-MLA from Rohtash Nagar & Mahila Pradesh Adhyaksh as well, was also present, who spoke that a child should be taught from childhood to respect women. And also women must not be taught that she isn't strong enough or she needs to depend on someone. She must inculcate this habit of becoming strong & independent from a very young age.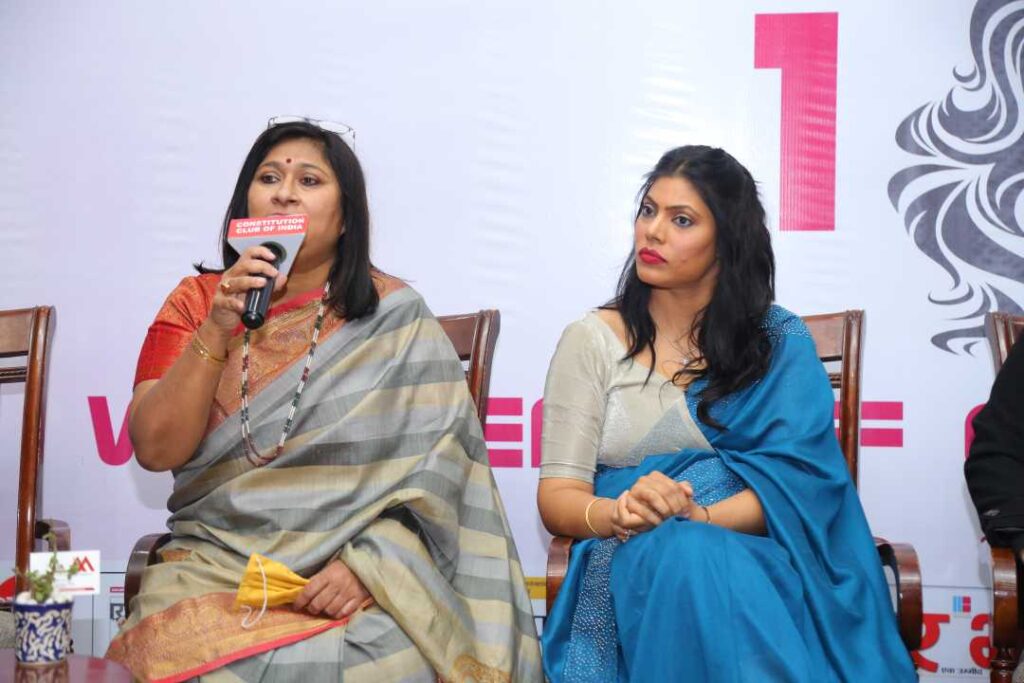 There was Mrs Neeva Singh also spoke about how she's being a woman & also being an officer in NCC Cadet Corps. Mrs Neeva Singh also explained how a woman should be taught in her initial days to be strong enough and also she should be taught Taekwondo and Karate.
Dr Ritu Sangwan, who worked as a doctor in Jail of Merrut, talked about women health & gave tips to get immune life and how to boost up your immunity. We also had Rohit Pandey - Secretary of Bar Council, who spoke about how he works, to support women and talked about his contribution towards women empowerment & Security.