10 Best South Indian Cuisine Restaurants In Delhi - Must Visit
People crave South Indian delights! The diversity and ingenuity of Indian cuisine is something which we are proud of. And South Indian cuisine is one of the famous delights available in Delhi. South Indian dishes are loved by almost everybodys taste buds and especially in Delhi, people crave them. If you are a South Indian cuisine love then this article is for you. We bring to you the10 best south Indian cuisine restaurants in Delhi,where you can visit and taste the real South cusine.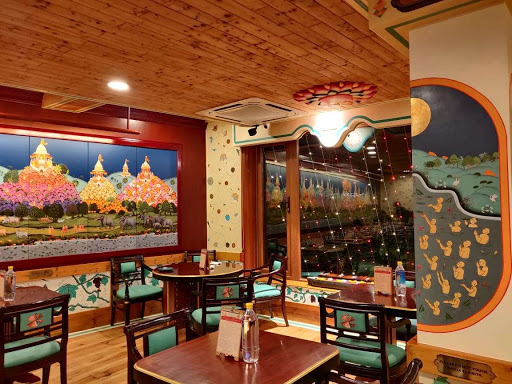 Juggernaut is a unique restaurant whose interiors are inspired by classical values of social heritage, art and family culture. The restaurant has a really good rating and will satiate your craving for their authentic tasty cuisine.
Highlights: Artsy Decor, Authentic Food, Cozy Ambience
Must have: Cappuccino, Filter Coffee, Ghee Podi Idli, Appam, Thali, Gulab Jamun, Masala Dosa
Cost For Two: Rs.550
Address: Hs-16, Second Floor, Kailash Colony, New Delhi.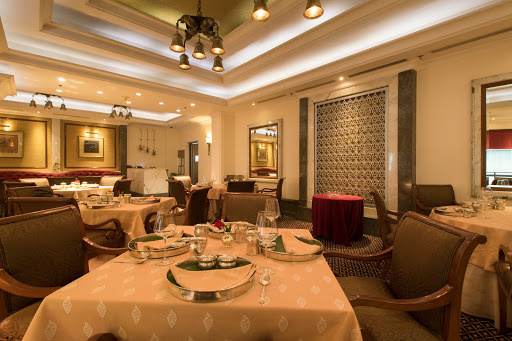 Dakshin is a luxurious restaurant that has the best flavours from Southern India. The vessels like "Uruli" and "Adukk" are the main part while having food here, thereby teaching us about the cultural heights of the country.
Recommended: Fried Prawns, Appam, Malabar Paratha and Prawn Curry.
Highlights: Fine Dining, Classy Ambience
Must have: Appam, Chicken Curry, Sweet Paan, Chettinad Chops, Kozhi Melayu
Cost For Two: Rs.4050
Address: Sheraton Hotel, District Centre, Saket, New Delhi
How about visiting a desi style restaurant and saving your pocket? Yes, Andhra Bhawan is one of the famous and best South Indian restaurants in Delhi. Don't forget to order a glass of buttermilk. And also try some non-veg starters like Guntur chicken.
Recommended: spicy and hot biryani, Andhra Thali, Mutton Fry, Chicken Fry, Andhra Meal, Hyderabadi Biryani, Veg Thali, Chicken Curry
Highlights: Budget-Friendly Restaurant
Must have: Mutton Fry, Andhra Thali, Chicken Fry, Andhra Meal, Hyderabadi Biryani, Veg Thali Prawn Curry
Cost For Two: Rs.250
Address: 1, Ashoka Road, India Gate, New Delhi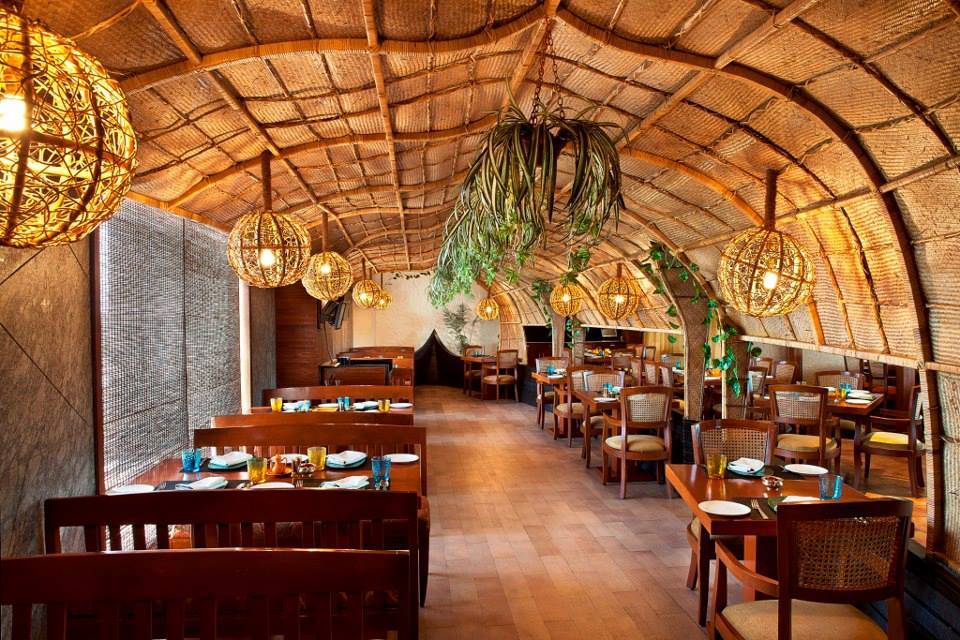 Zambar Express offers absolutely addictive and energetic vibes of South Indian cusine. You will feel like you are in a rice boat in Kerela while in Delhi. Try the classic and authentic taste of Zambia. Add a coconut jaggery pudding at the end of the meal which is famous in south India.
Highlights: Offbeat Interiors, Quirky Decor
Must have: Chicken Thali, Non-Veg Thali, Malabari Paratha, Appam, Mocktails, Chicken Dosa, Chicken Chettinad
Cost For Two: Rs.750
Address: Food Court, Level 2, DLF Place Mall, Saket, New Delhi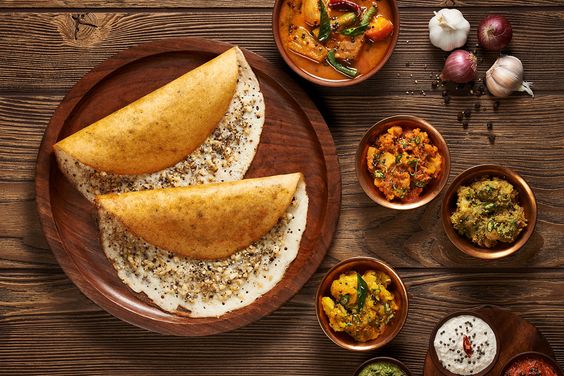 Sagar Ratna is famous for its south Indian cuisine. They always make sure you get food with proper hygiene and making the place soothing & comfy. Try their south India thali, which is yummy and try other mouth-watering dishes such as Rasam, Sambar, and Dosa.
Highlights: Authentic South Indian Meals, Excellent Service
Must have: Mysore Masala Dosa, Dahi Vada, Butter Masala Dosa, Rava Idli, Veg Uttapam
Cost For Two: Rs 700
Address: 50 B, Diplomatic Enclave, Ashok Hotel, Chanakyapuri, New Delhi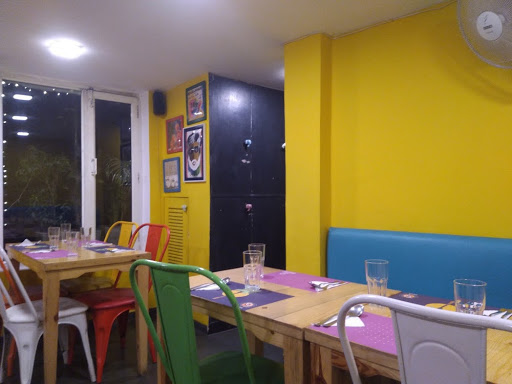 Thalaivar is Known for its meat-based grub and authentic Kerala dishes. Their South Indian cuisine will win you over and ensure you come back for more.
Highlights: Serves South Indian Non-Veg Specialities
Must-Haves: Roast Mutton, Filter Coffee, Appam
Cost For Two: Rs. 800
Address: E-25A Main Market, Hauz Khas, New Delhi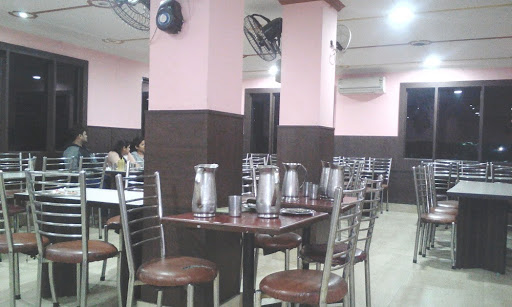 Neel Girls is located in Pandav Nagar, Delhi, it can house almost 120 people at a time. So take your army with you and party!
Highlights: Authentic Food, Big Spacing inside the restaurant, Also serves north Indian and Chinese
Must have: Deluxe Thali, Nav Ratan Korma, Maharani Dosa
Cost For Two: Rs 650
Address: P19/20, Pandav Nagar, Mayur Vihar Phase 1, New Delhi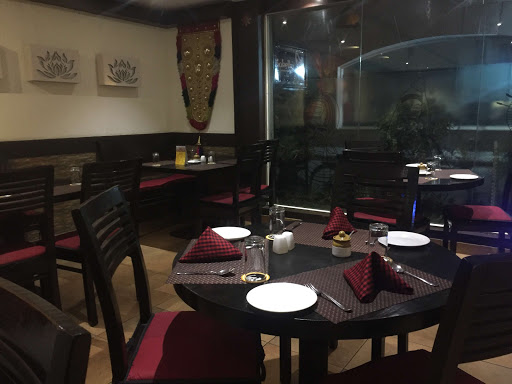 The restaurant is popular for its delicious Malayalee cusine and the interiors. The interiors are so eye-catchy with cartoon and artists painting that people visit here to see them. This place is value for money. Shape Meen Curry and Traditional non-veg curries are worth trying.
Highlights: Kerela Artifacts and Paintings - Extraordinary Ambience
Must have: Shaapu Meen Curry, Appam, Veg Thali, Mango Prawn Curry, Masala Prawn, Mutton Stew
Cost For Two: Rs 1150
Address: MA - A05, Ground Floor, Restaurant Block, DLF Place Mall, Saket, New Delhi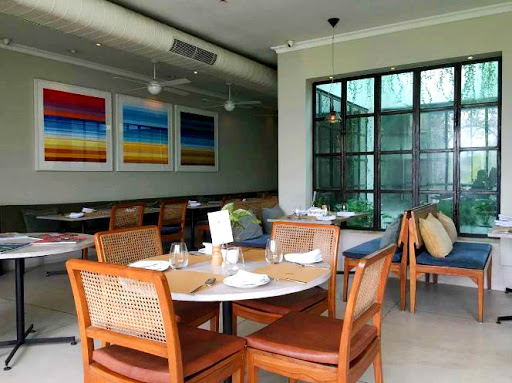 You can visit as late as 1 am. This one is not exactly a South Indian restaurant but they have some exotic South Indian dishes which are really mouth-watering.
Highlights: Instagram Worthy Location, Classy Casual Dining Environment
Must have: Appam, Avial Icecream Cake, Goan Prawn Curry, Malabari Parotta, Kerala Grilled Chicken
Cost For Two: Rs.1450
Address: H 2, Second Floor & Third Floor, Above Ogaan, Hauz Khas Village, New Delhi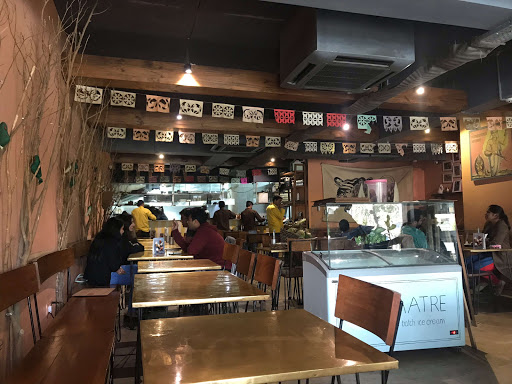 The place is beautifully decorated and has a happy ambience and helpful staff. Must-haves: Paddu, Malleshwaram 18th Cross Dosa and Obattu. Order your favourite idli dipped in finger-licking sambar for some authentic taste.
Highlights: Authentic South Indian Food, Quirky Decor
Must have: Onion Uttapam, Dahi Vada, Rice Idli, Rava Mysore Masala Dosa
Cost For Two: Rs.550
Address: M-21, M Block Market, Greater Kailash (GK) 2, New Delhi