10 Best Essential Oils For Dry & Rough Skin
We might use makeup products to look good in a few minutes but sometimes we overlook taking care of our skincare routine. Changing weather & increasing pollution can affect our skin and the skin slowly starts becoming dull and dry especially in winters. This can happen due to the loss of oils and moisture in our skin. Since essential oils are antifungal and contain antioxidants which help in reducing inflammation and help reduce the signs of ageing, that is why these essential oils are so important for our skin. So, to maintain their moisture, it is extremely important to use the best essential oils to maintain the moisture balance in our skin and thus keeping it soft and dewy. However, here we are going to give you the best solution to your problem. Check them out below!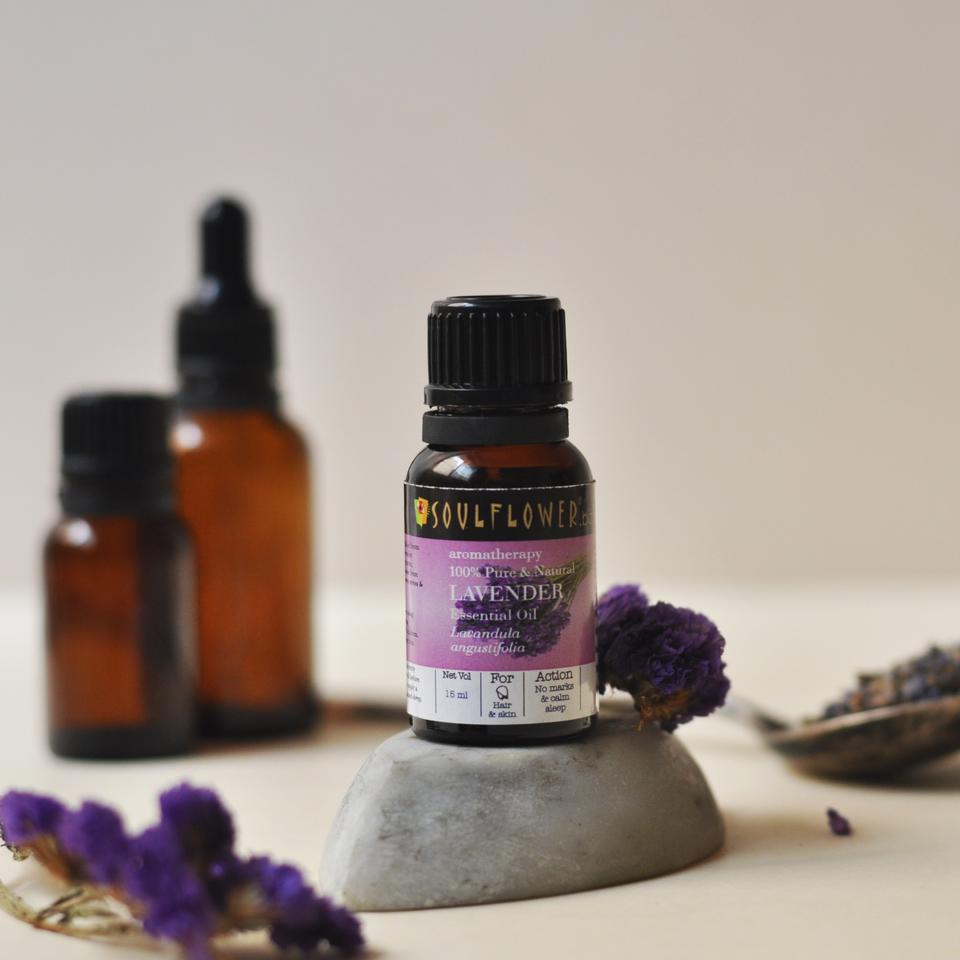 It is 100% Pure, Undiluted & natural essential oil which is perfect for all skin and dry to normal hair types. It has natural & Vegan sunflower lavender essential oil controls acne and hair fall, soothes skin or scalp irritation. The oil is free from harsh chemicals and has synthetic colour fragrance.
Benefits
Controls Acne
For beautiful skin, lustrous hair and sound sleep
Control Hair Fall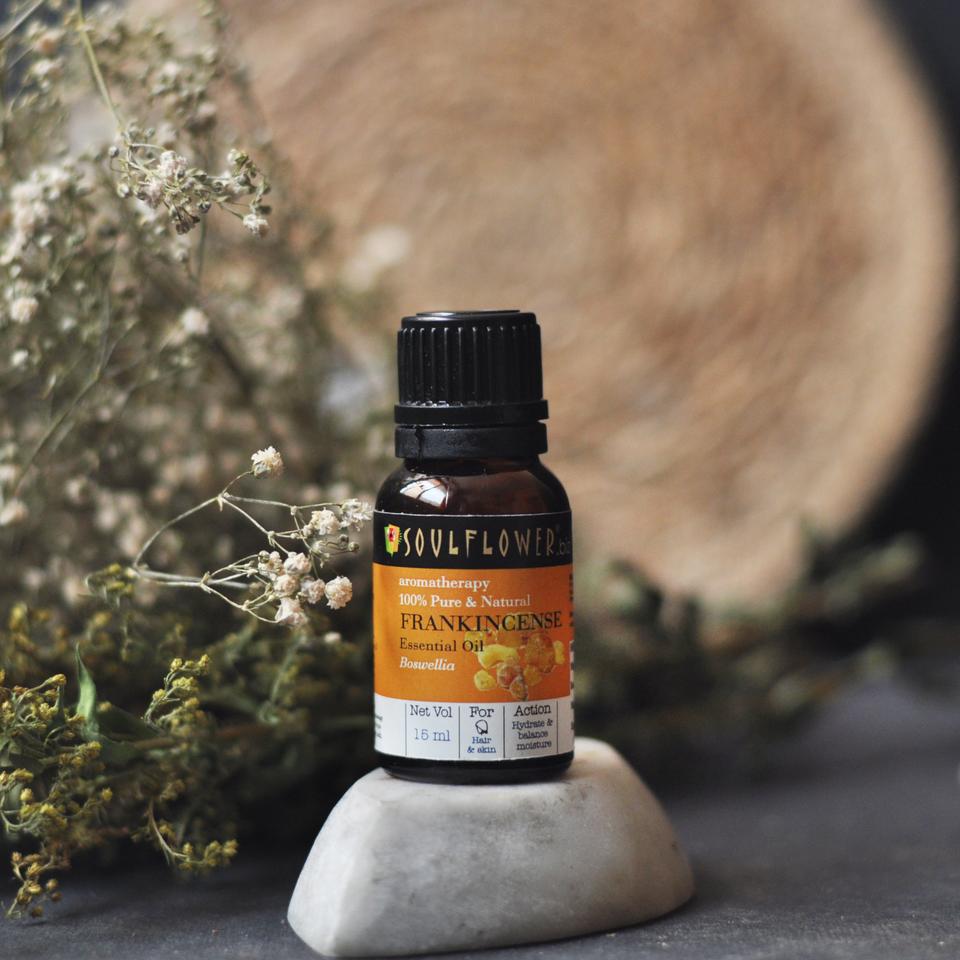 Soulflower Frankincense essential oil contains rich and intoxicating woody aroma contains hints of spice and fruit. The oil is great for ageing and dry skin as it prevents wrinkles and tightens the skin to naturally slow signs of ageing. It is 100% natural, steam distilled and vegan. It also helps in promoting healthy skin & hair.
Benefits
Tranquillity and Healthy skin
Skin nourisher
Cognitive performance enhancer
Healthy hair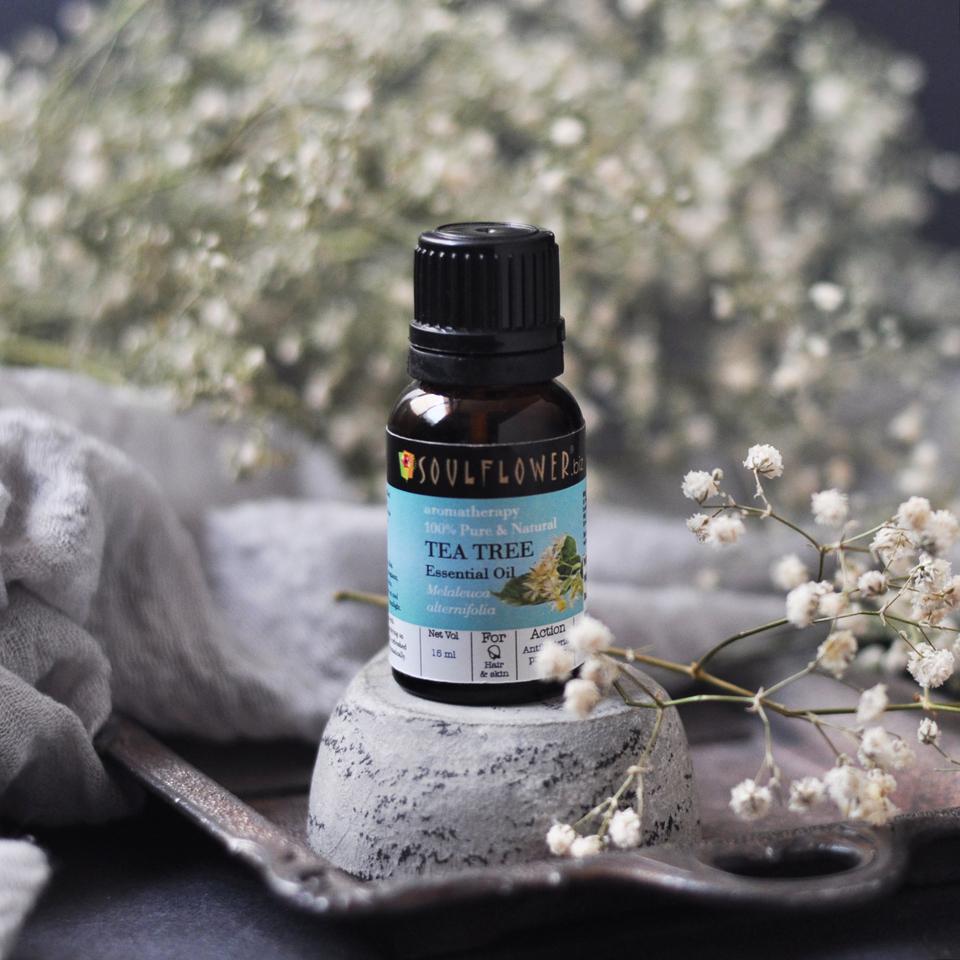 Soulflower tea tree oil is a natural & pure oil extracted from the leaves of Melaleuca Alternifolia which has a menthol-like aroma. It is anti-dandruff care. The oil is 100% Pure, undiluted & natural essential oil giving you lustrous hair.
Benefits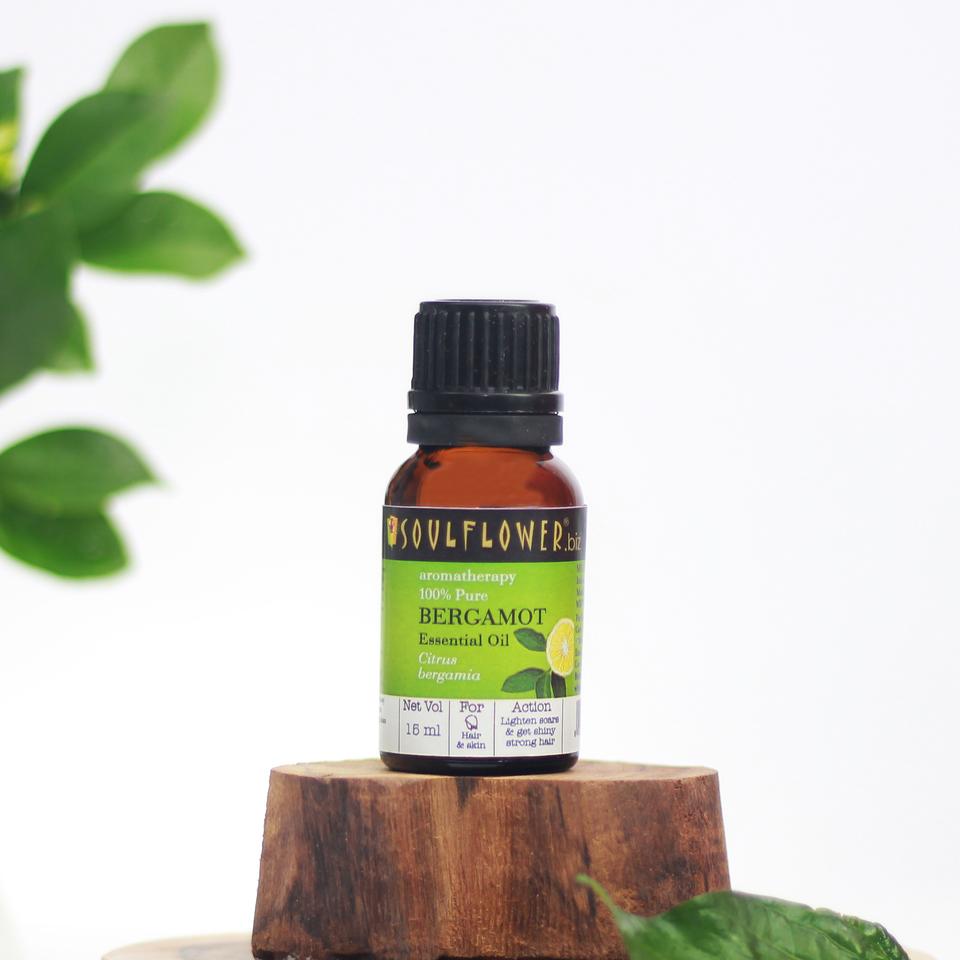 Now, this is the ultimate solution for smoother-looking skin. It is a collection of age-old recipes for your skin and hair. Bergamont essential oil is extracted from the peel of citrus bergamia fruit and its aroma is sharp and refreshing. Bergamot Essential Oil cleanses skin and scalp, detoxifies and acts as natural sebum to tame frizzy and stray hair strands.
Benefits
Lighten Scars And Get Shiny Long Hair
For Oil & Irritation-Free Skin And Scalp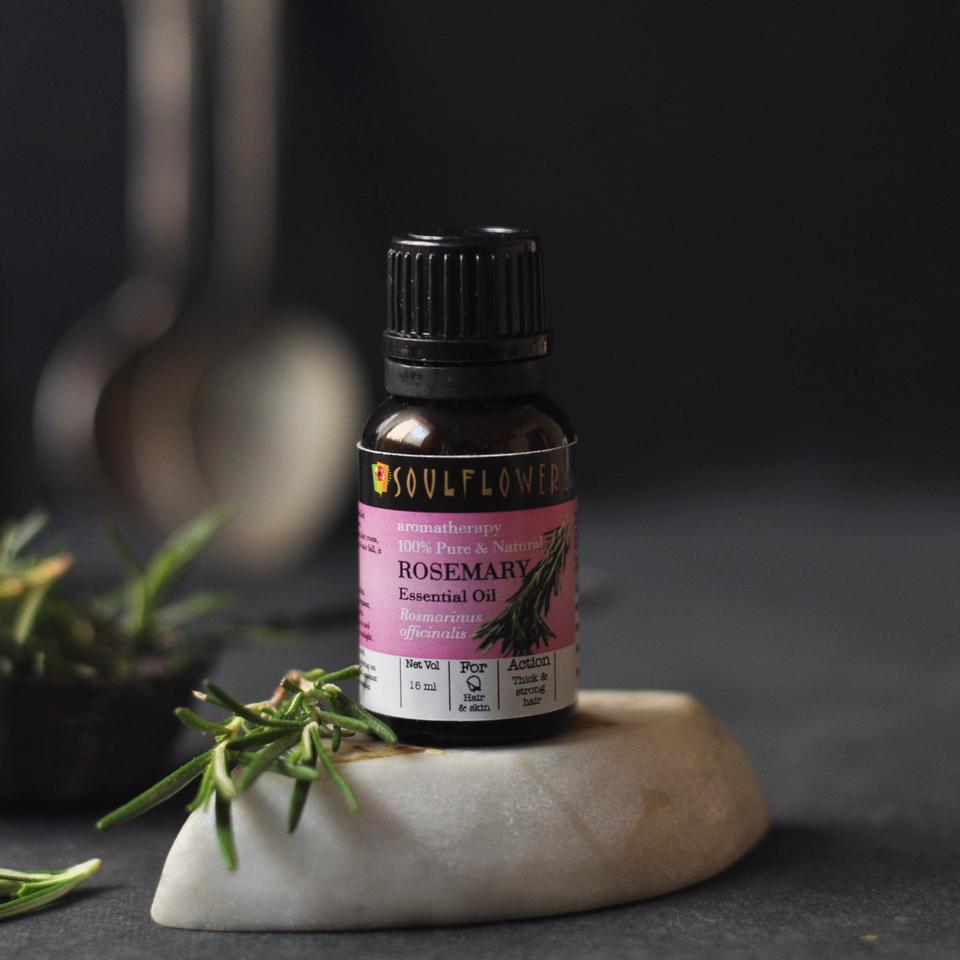 Rosemary Essential Oil promotes hair thickness, slows greying, controls dandruff and premature baldness. It also Stimulates follicles and makes the hair thick & strong.
Benefits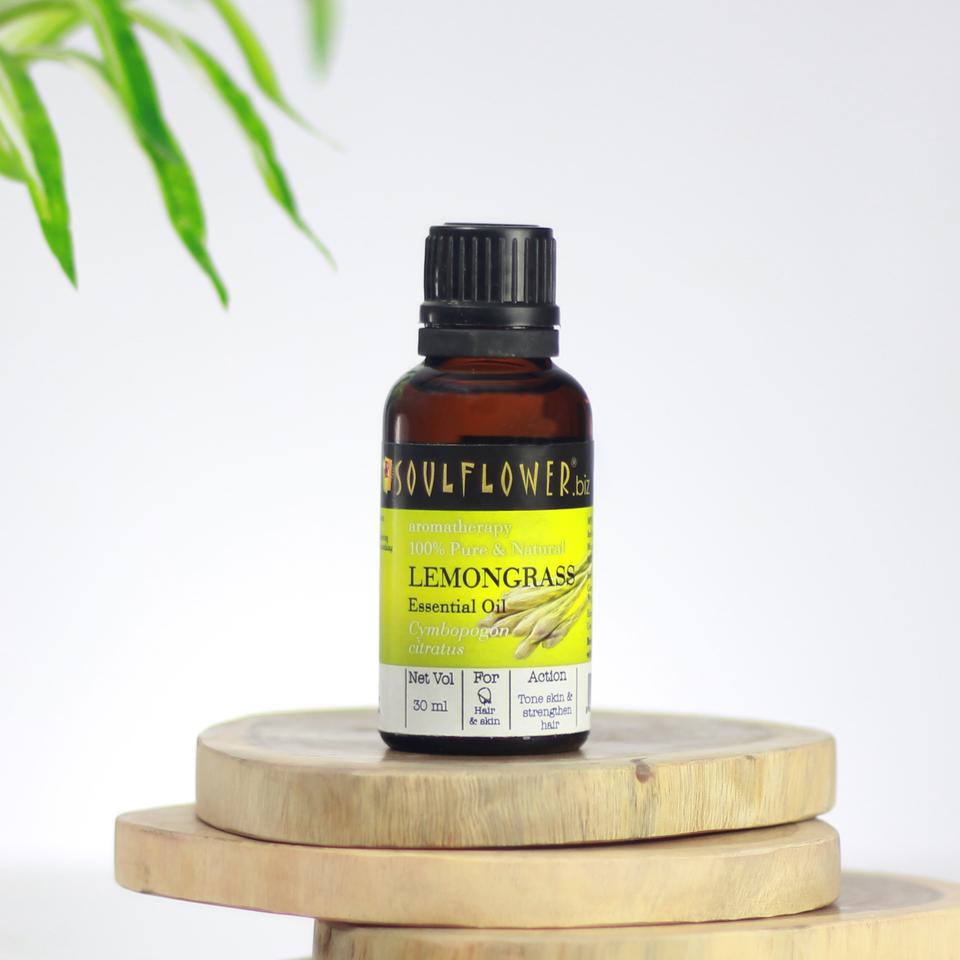 100% Pure, Undiluted & Natural Essential Oil which is Free From Chemicals and perfect for all skin types. It cleanses pores, skin and strengthens hair, controls dandruff and fights bad odour. It removes body odour & even out skin tone.
Benefits
Tone Skin And Strengthen Hair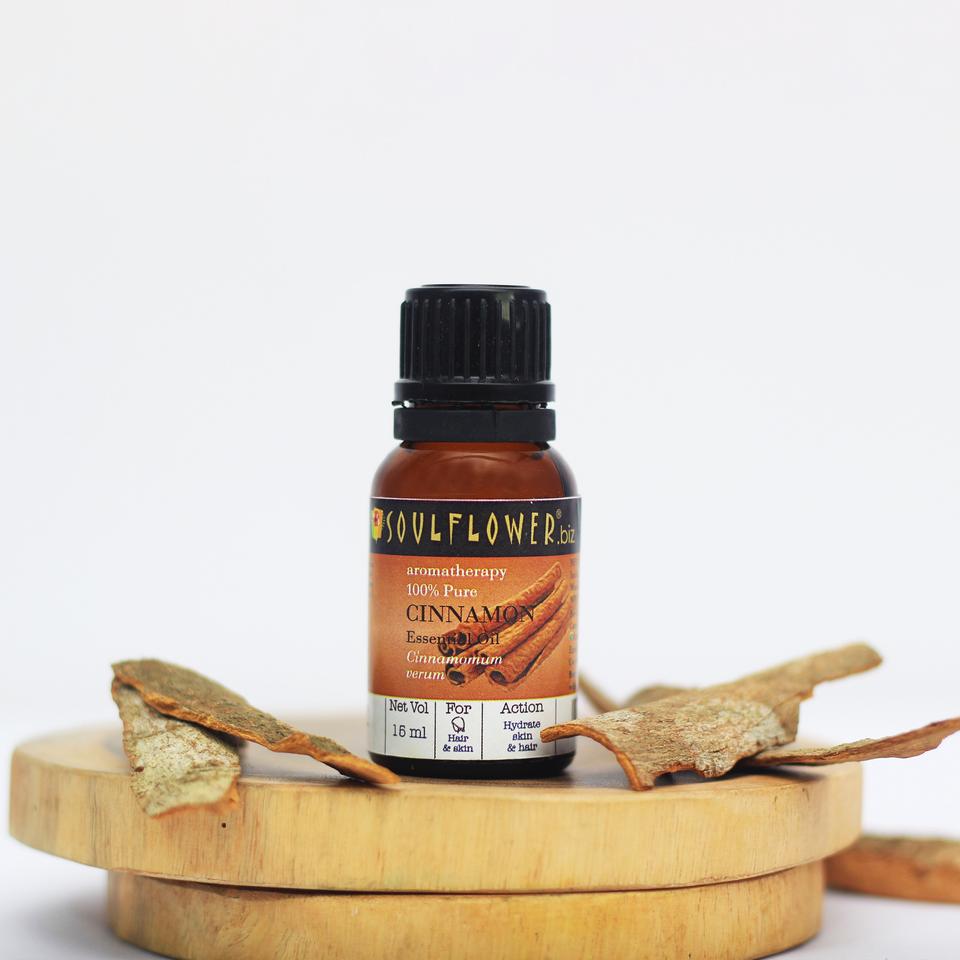 Cinnamon essential oil enhances blood circulation to your scalp making your hair strong and beautiful. Cinnamon essential oils warmth and depth of spicy aroma works as an effective insect repellent and fights sickness. This oil also relieves irritation, prevents skin infections, lightens wrinkles-fine lines, smoothens rough feet, restrains pimples and blemishes restoring shine and suppleness to your skin.
Benefits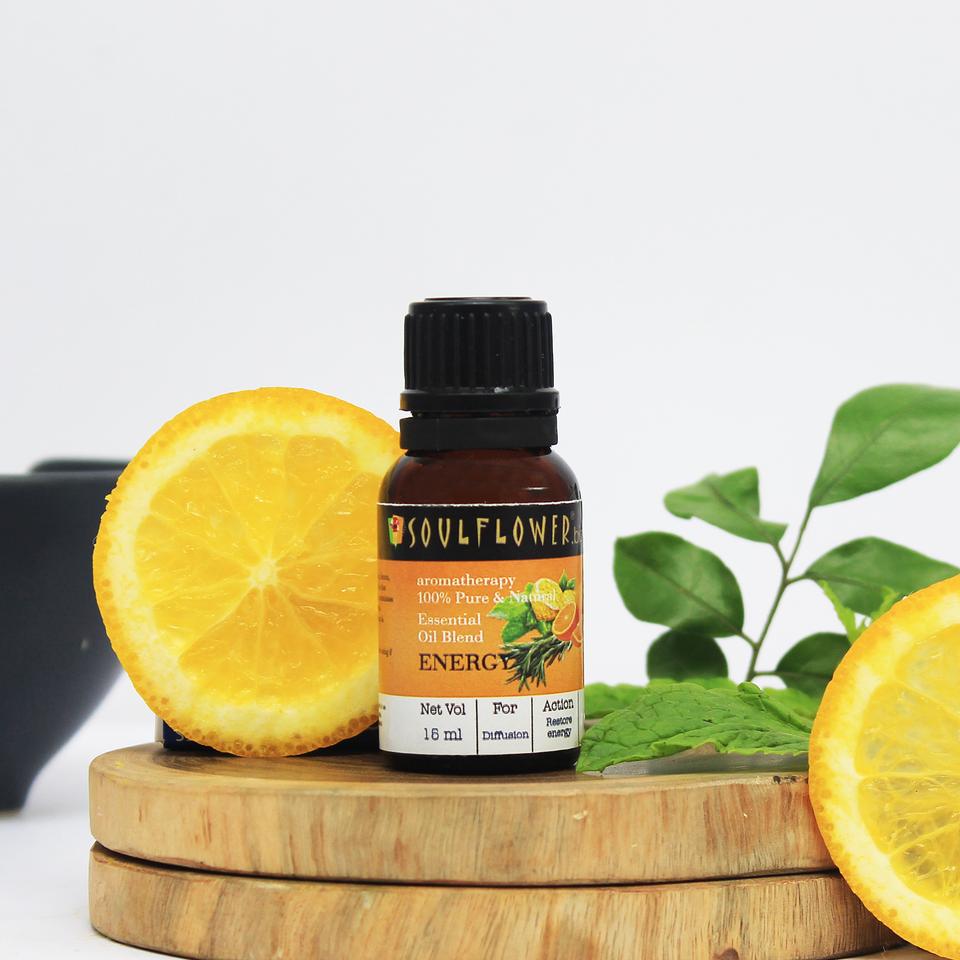 It is the blend of essential oils such as orange, lemon, rosemary and peppermint. Energy Essential Oil activates skin pores & hair follicles. It is perfect for oily skin and hair types. It is free from chemicals with 100% pure, undiluted & natural essential oil. It soothes mental exhaustion & Tiredness and hence revitalizes the body.
Benefits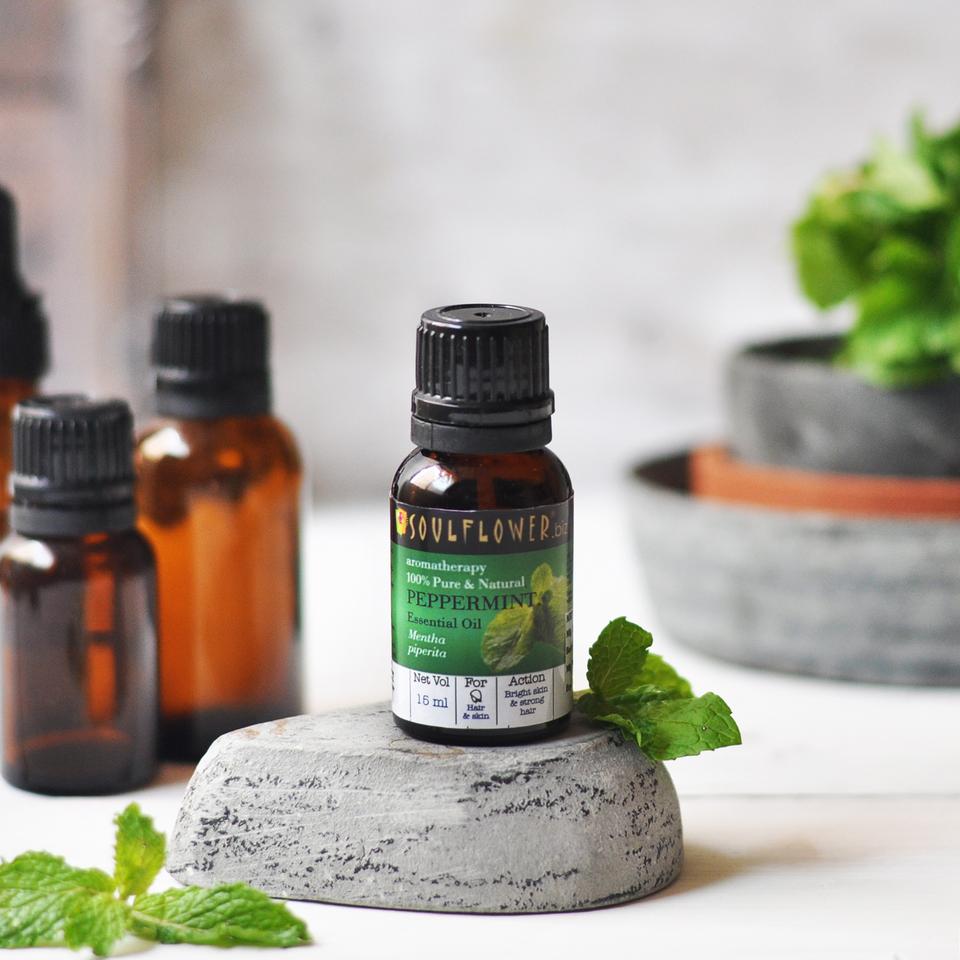 100% Pure, Undiluted & Natural Essential Oil which activates skin hair pores & follicles. It helps in acne and relaxes tired muscles. Peppermint essential oil helps you with its astringent properties that control sebum secretion and cools your scalp. This oil perfectly works to exfoliate, brighten dull skin.
Benefits
Bright Skin And Strong Hair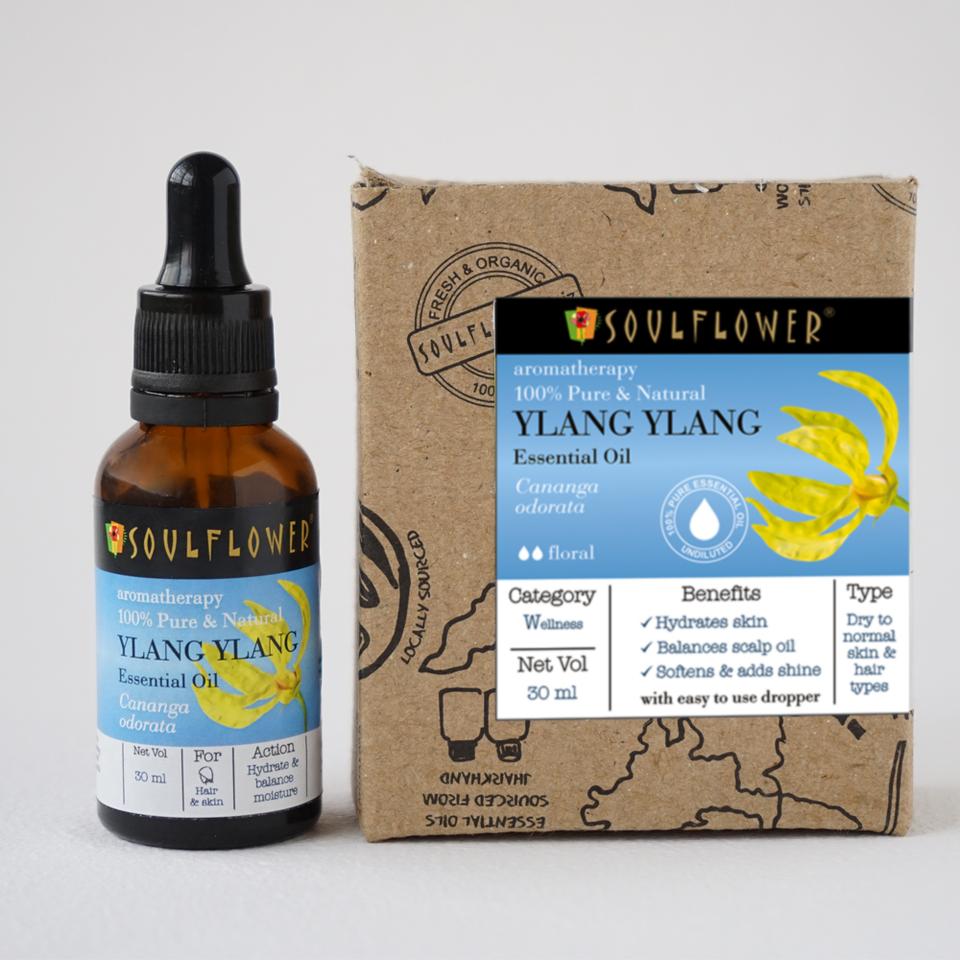 Ylang Ylang Essential Oil is made with natural & pure extracts. It works great in rejuvenating dry scalp, controlling hair fall, strengthening hair roots, balancing sebum secretion and boosting hair growth giving you a healthier scalp and hair.
Benefits
Hydrate & Balance Moisture
This article is meant for an informational purpose, not for medicational advice. Tell us if this blog is helpful or not, you can give suggestions by commenting below. Also, definitely share this post with your friends on social site.